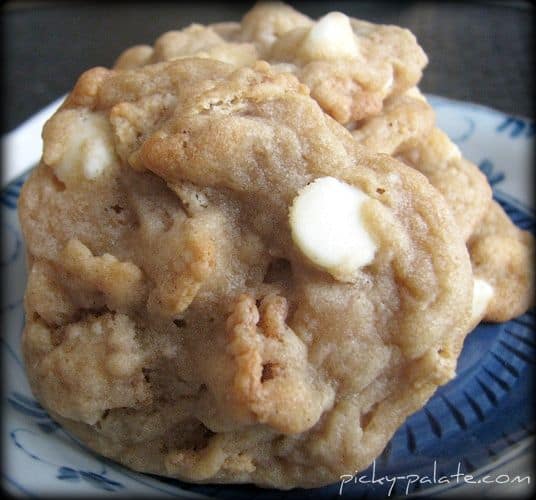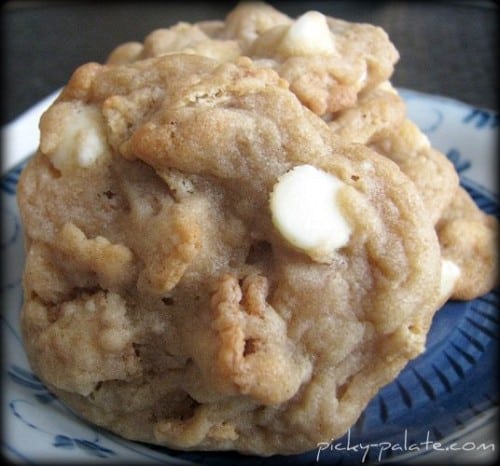 Good Monday! Hope everyone had a great weekend. We took a chance and took the kids to Disney Friday night with some friends. Apparently so did the rest of the entire state of CA. I have never seen the place so busy. Despite the crowds, we still had fun running around. Also got the boys 2 beta fish that almost ended as a major disaster. See bottom of post!!
You guys are going to love this fun little cookie. I have a long history with Cinnamon Toast Crunch Cereal. I vividly remember sitting on the couch every morning when I was pregnant with my first son devouring a nice big bowl of my favorite cereal. It was so convenient to perch the bowl of cereal right on top of my pregnant belly, just like my own personal table! That's the one thing I do love when pregnant! Ok, enough of that….
I was lucky enough to receive a big box in the mail from General Mills full of a variety of their cereals. It's been so much fun using them in recipes. This is another cookie dough that is crazy good. One bite and you might not be able to stop! Hope you all enjoy.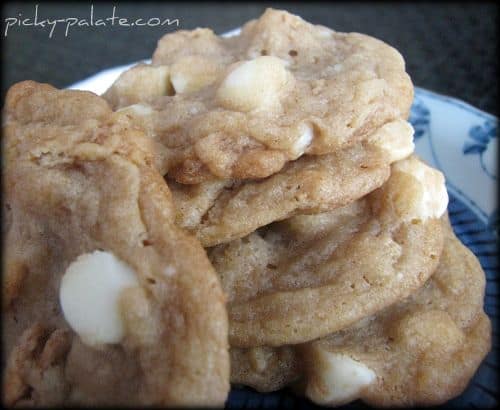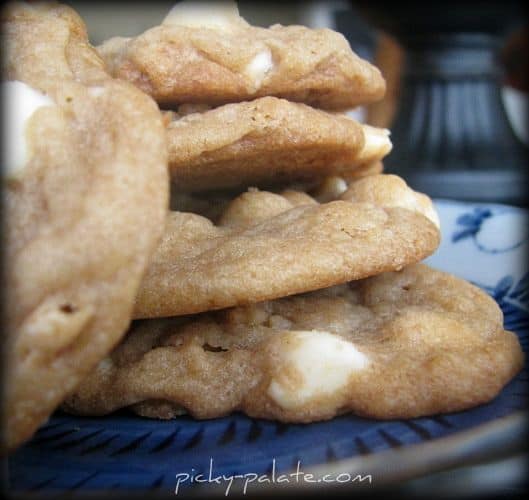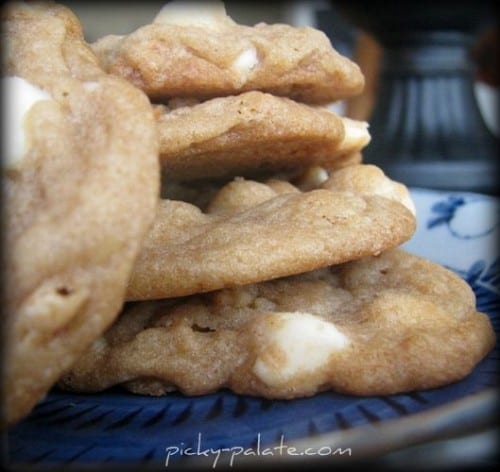 White Chocolate Cinnamon Toast Crunchers
2 sticks softened butter
1 Cup packed brown sugar
3/4 Cup granulated sugar
2 large eggs
1 Tablespoon real vanilla extract
2 1/2 Cups all purpose flour
1 Cup Cinnamon Toast Crunch Cereal, slightly crushed up
1 teaspoon baking powder
1/2 teaspoon salt
1 bag white chocolate chips
1. Preheat oven to 350 degrees F. In a stand or electric mixer beat the butter and sugars until light and fluffy. Slowly beat in the eggs and vanilla until well combined. In a large bowl combine the flour, Cinnamon Toast Crunch Cereal, baking powder and salt. Slowly add to wet ingredients along with the white chips until just combined. With a medium cookie scoop, scoop dough and place onto a silpat or parchment lined baking sheet 1 1/2 inches apart. Bake for 9-12 minutes or until edges just start to turn golden brown.
2. Let cool for 5 minutes on baking sheet then transfer to a cooling rack to finish cooling. Enjoy with a tall glass of milk!
3 dozen cookies
___________________________________
New Pet Fish That Mom Almost Killed…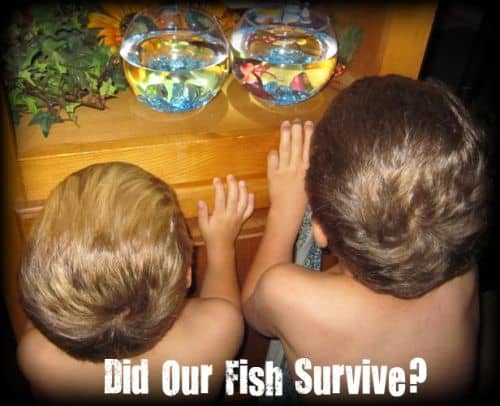 My boys have been begging for a puppy for at least 2 years now and we (my husband and I) are just not quite ready yet, so I broke down and got 2 Beta fish for them.
As I was getting their new fish bowls ready, not paying attention to the fish I put in little cups, my oldest comes over screaming "Mom, Tommy is flipping on the the counter!" I felt so bad, I hurried and got him into water but wasn't sure how long he had been out.
So……………..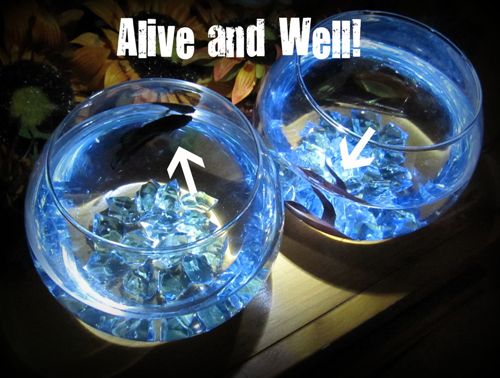 The next morning, we were all celebrating both fish swimming in their bowls! So far so good. Tell me I'm not the only one who's almost killed a family pet!
_____________________________________
Have a great new week! See you soon with more good cookin'!