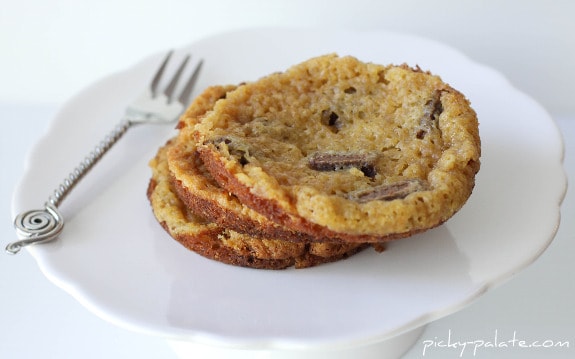 Happy Thursday everyone!! Woohoo, weekend is a comin'! We are back in AZ for some fun family activities this week. It's going to be so nice spending time with our family. Gotta love the Arizona summers, yikes!
I am really excited to be writing for Smithfield.com. My first intro post is up, if you get a second come over and say hi 🙂
This recipe was a perfect example to me that you shouldn't judge a book by it's cover. At first glance these aren't crazy beautiful, but can I just say they are worth every calorie?! They are buttery, white chocolate-y and Kit Kat-amazing. We really enjoyed them. I broke out my trusty Muffin Top Pan again and it was fun to eat cookie shaped blondies. Give it a whirl or you can absolutely use an 8×8 inch baking dish. Either way….YUMMY!
Hope you enjoy!!
LOVE these darn candy bars!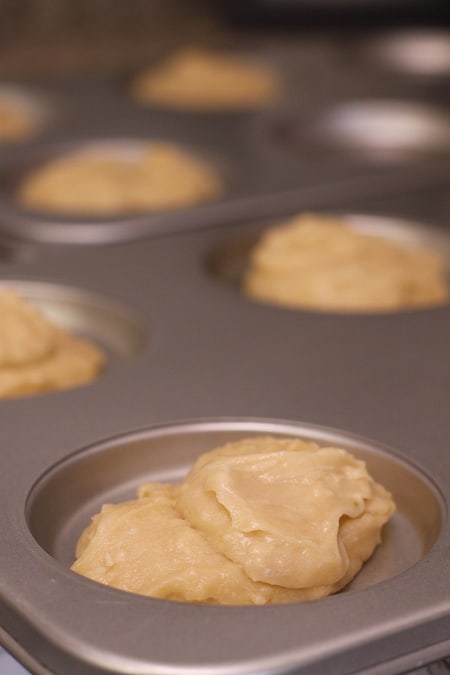 Now, if you use your muffin top pan, only fill with one scoop of batter so you don't get spillage like I did 🙂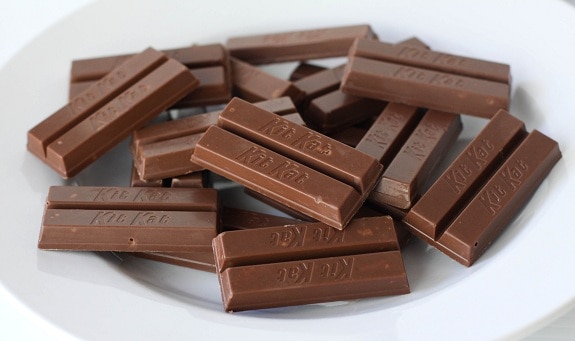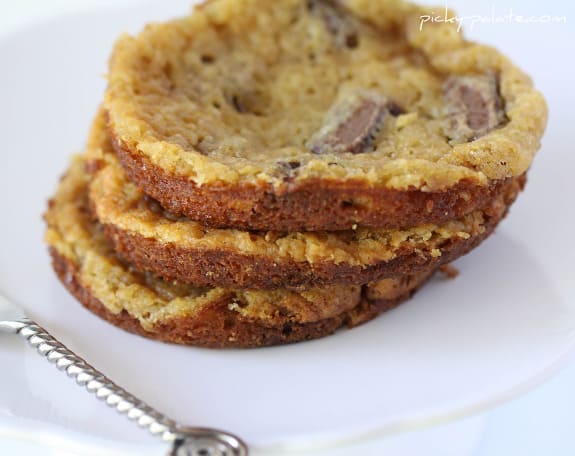 [ziplist]
White Chocolate Kit Kat Blondies
1/4 Cup butter
3/4 Cup white chocolate chips
1/2 Cup sugar
1/4 Cup packed brown sugar
1 Cup flour
1/2 teaspoon baking powder
1/2 teaspoon salt
1/2 Cup white chocolate chips
2 eggs
2 Tablespoons heavy cream
10 individual Kit Kat sticks
1. Preheat oven to 350 degrees F. Place butter into a microwave safe bowl and melt. Stir in white chips until melted and smooth. Place sugar, brown sugar, flour, baking powder, salt and white chips into a mixing bowl, stir in melted butter/white chocolate then stir in eggs and cream. 2 options here: Option #1: Pour batter into a 8×8 inch baking dish lined with foil and sprayed with cooking spray and top with cut up pieces of kit kat bars. Bake for 30-35 minutes or until cooked through, let cool then cut into squares. Option #2: Use a medium cookie scoop (about 2 Tablespoons) and place 1 scoop of batter into muffin top pan cups, then top with cut up pieces of kit kat bars. Bake for 20-25 minutes or until golden around edges. Remove from oven and use a plastic knife to clean up edges while it's still soft. Let cool and remove from muffin top cups.
Makes 9 bars or 12 blondie cookies from the muffin top pan
___________________________________________
Here's a little of what we've been doing the last couple weeks with all of our visitors! Love the beach 🙂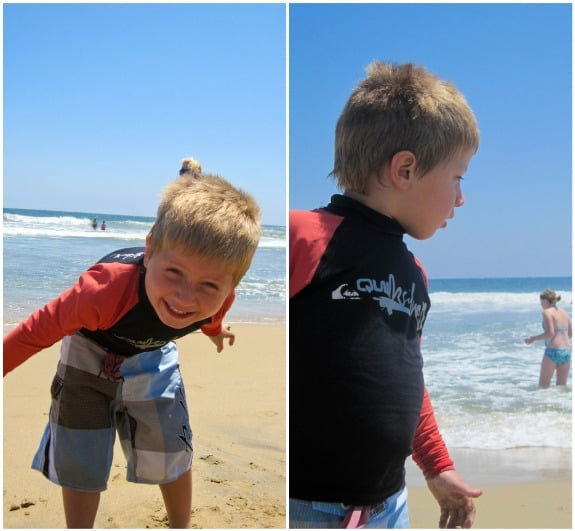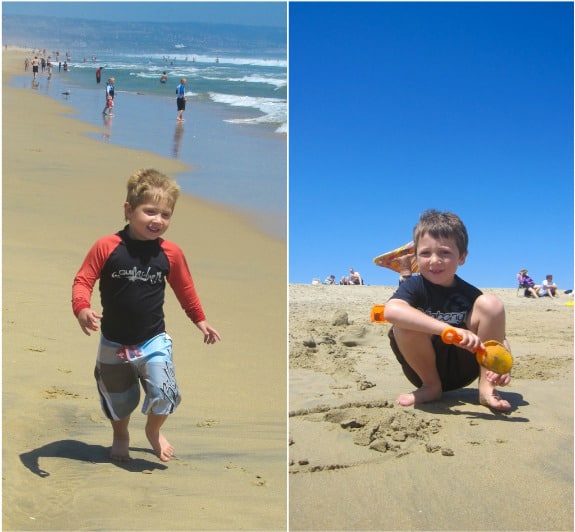 _______________________________________
Have a great rest of your week and weekend!! See you soon 🙂