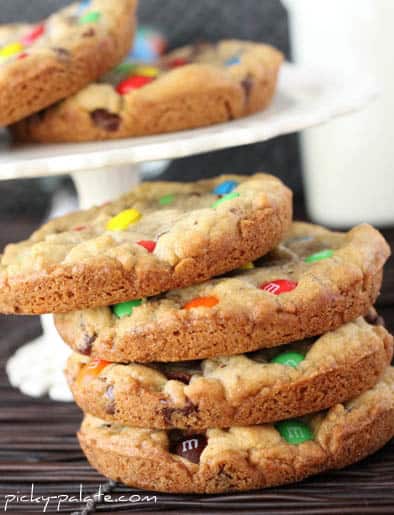 It's Monday!! I am getting myself packed up and ready for the Bertolli LA trip tomorrow. So excited to stay in a nice hotel, meet Rocco DiSpirito and some fabulous bloggers and kick my heels up for a couple days!! I'll be sure to post pictures of the trip later this week 🙂
Now for some cookies! So excited to share these giant Bakery worthy M&M cookies with you guys 🙂 Listen up….go find yourself one of these Muffin Top Pans pictured below, they make the B-E-S-T giant cookies ever!! Check it out…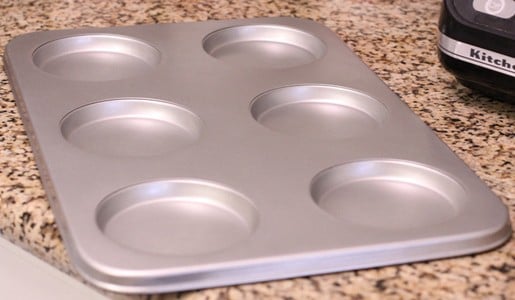 So this is the Muffin Top Pan by Cuisinart. I picked this one up at TJ Maxx for 6.99! If you've got a TJ Maxx or Marshalls near by, go try to find one. I'm telling you, these pans are awesome for making giant cookies! If you can't find them, I found some online HERE you can check out 🙂 I'm on the hunt for a couple more myself!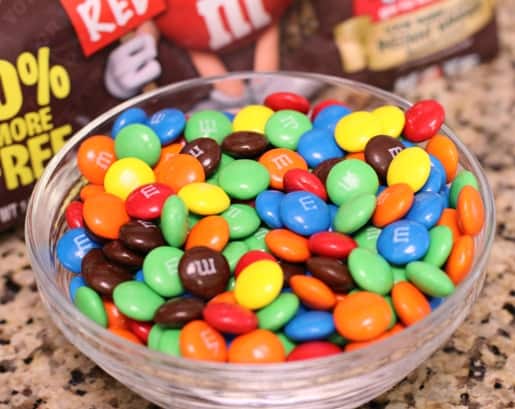 Once you've got your muffin top pan, go get a nice bag of M&M's!!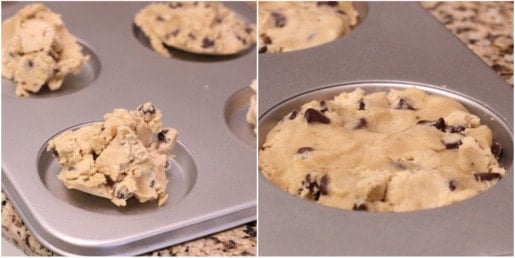 Now, scoop a heaping 1/4 Cup of cookie dough into each of the muffin cups and press down.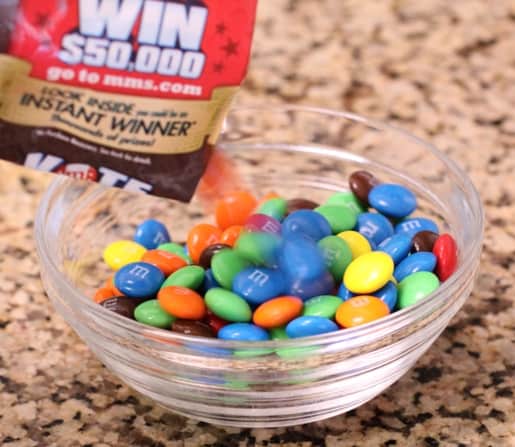 Pour your M&M's…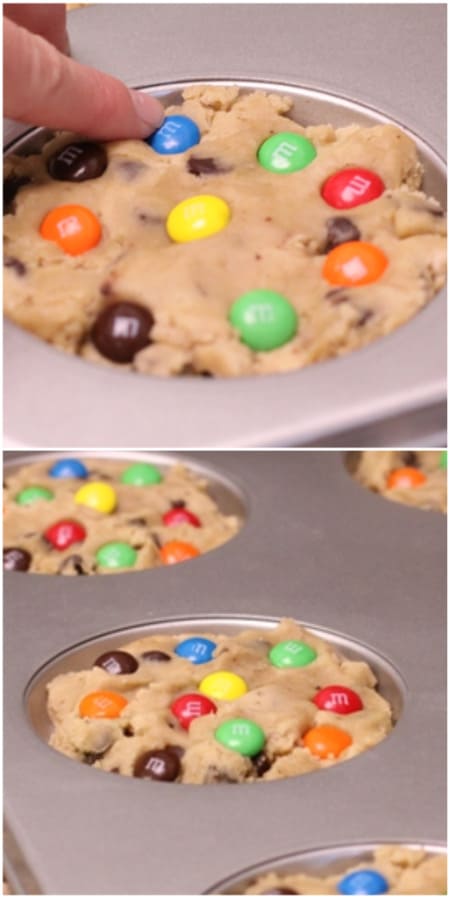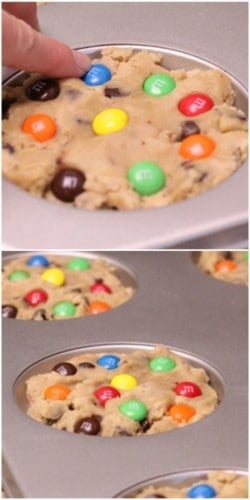 and press onto tops of cookies…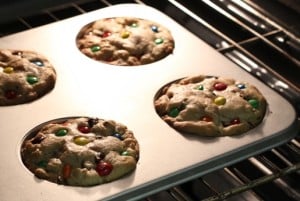 bake and….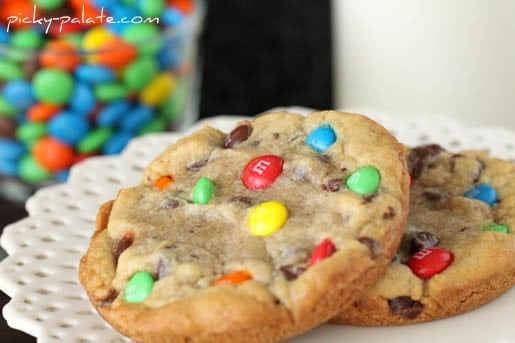 Mmmmm! Wait until you try this recipe, just recently put it together and LOVE it! The cookies are great chilled too!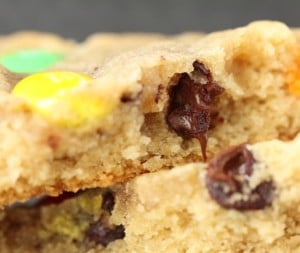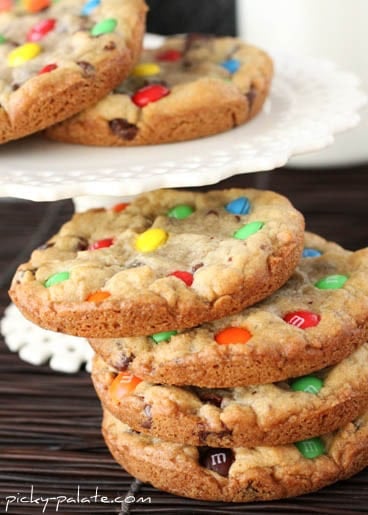 XXL M&M Chocolate Chip Cookies
2 sticks softened butter
3/4 Cup sugar
1 Cup packed light brown sugar
2 extra large eggs
2 Tablespoons pure vanilla
3 3/4 Cups all purpose flour
1 1/2 teaspoons baking soda
3/4 teaspoon salt
12 oz bag chocolate chips
1 bag M&M's (you'll have some left over)
1. Preheat oven to 350 degrees F. In a stand or electric mixer beat the butter and sugars until well beaten. Beat in eggs and vanilla until well combined. Place flour, baking soda and salt into a large bowl; mix. Slowly add to wet ingredients along with the chocolate chips. Do not mix in M&M's!!
2. Scoop 1/4 Cup of dough and press into a muffin top pan (or just press onto a parchment or silpat lined cookie sheet). Now, press your M&M's onto pressed cookies. This way they won't break apart!! Bake for 12-15 minutes, until edges just start to turn golden brown. Let cool for 10 minutes on muffin top pan or cookie sheet before transferring to a cooling rack. Grab a tall glass of milk and EAT until your hearts content 🙂
About 18 XXL cookies!
____________________________________
Happy Baking! See y'all soon!!