Had so much fun in Austin, Texas last week with Old El Paso. I am part of their blogger program this year along with 10 more of my blogging friends. Looking forward to creating fresh new Mexican recipes with them!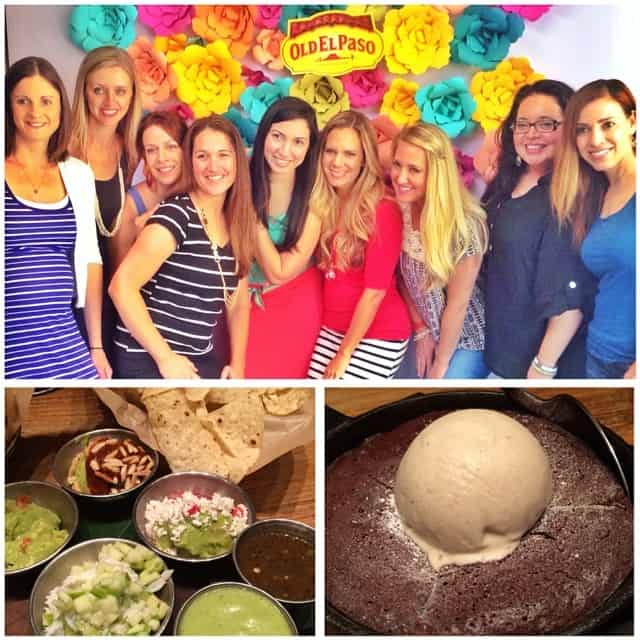 Bloggers: Maria, Ali, Summer, Deborah, Melissa, Christy, Me, Vianney and Yvette
Tuesday evening, we had a delicious dinner at La Condessa with some unforgettable food! From the corn on the cob and bacon brussels sprouts to the carnitas and hot brownie skillet with banana ice cream….I will not soon forget them 🙂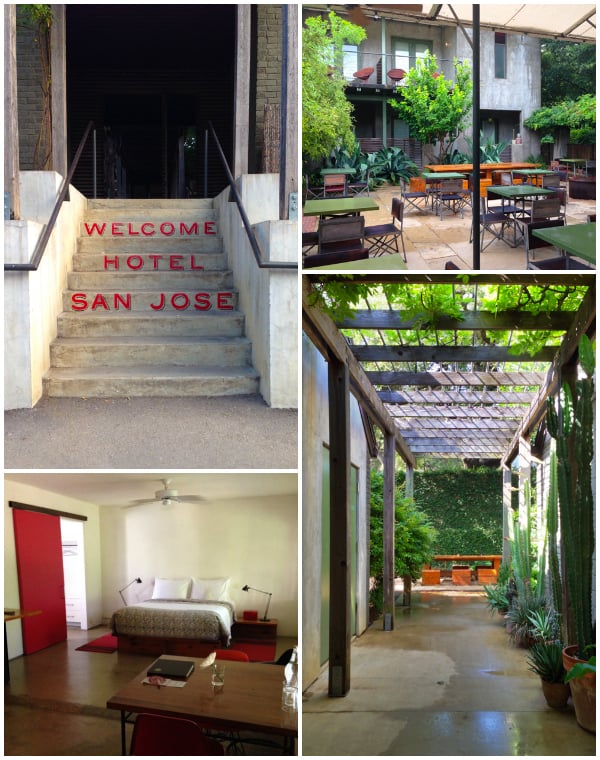 Photo via Sommer
We stayed at the most charming little hotel, Hotel San Jose. The rooms were so unique and cozy and had the best fluffiest pillows. Concrete floors, cowhide rugs and was even stocked with unique organic soaps and shampoo…. loved my room. Hope to come back to visit again.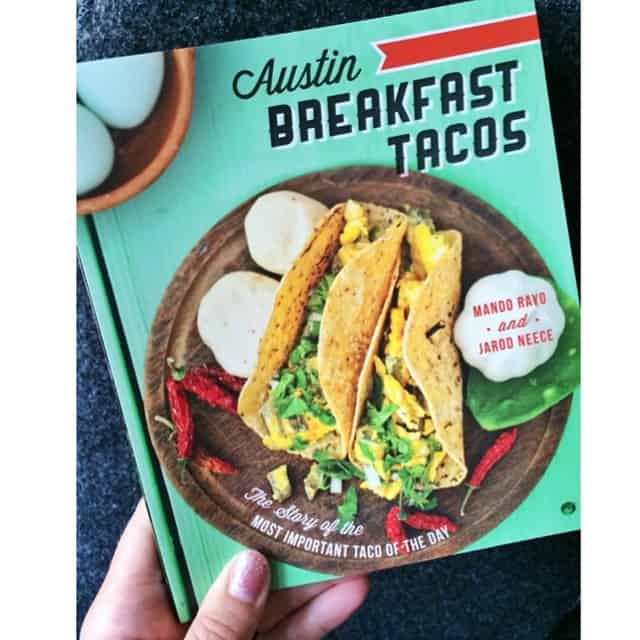 The next morning it was time for our Austin taco tour. We hopped on a bus and met our taco guide, Mando Royo, cookbook author of Breakfast Tacos in Austin. Armando was the coolest guide ever. His love and passion for tacos was contagious and he knew of all the best places to get them in Austin!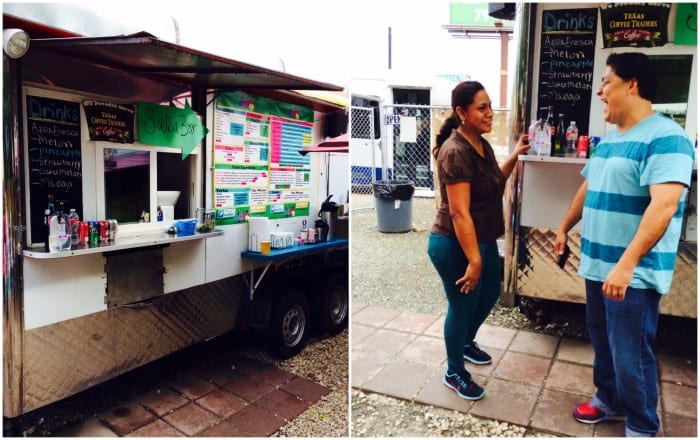 Our first stop was Veracruz All Natural Tacos, all prepared in a food truck. The ladies who graciously served us were so wonderful and brought out 3 of the most delicious tacos I've ever had.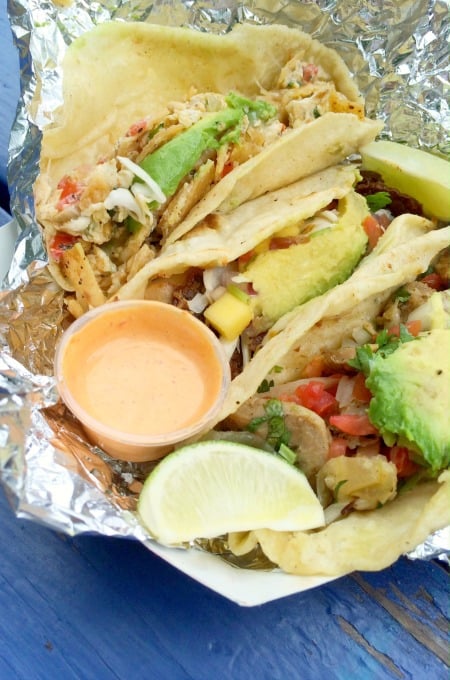 They served us a migas taco which I had never heard of before this trip. It was an egg taco with corn tortilla chips throughout. Hard to explain but it was to die for. They also served us a fish taco that blew my mind and an amazing chicken taco. Talk about heaven! Their corn tortillas were homemade and some of the best I've had. What a treat.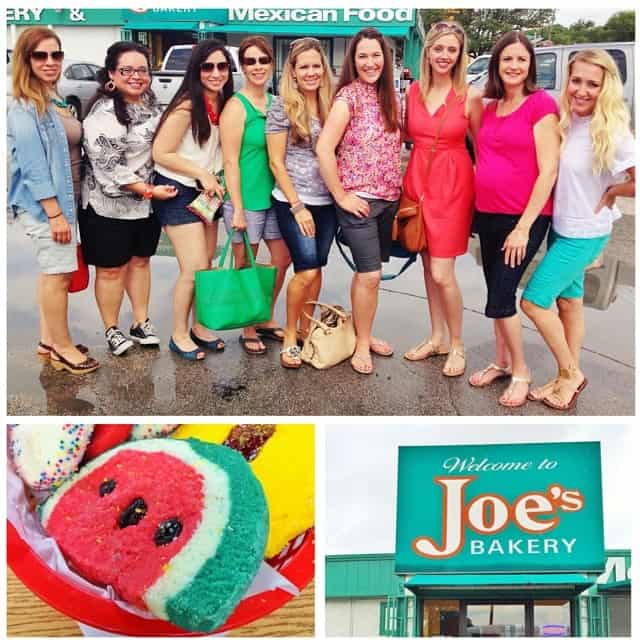 Our second stop was Joe's Bakery and Mexican Food. We walked in and saw a giant case of Mexican Cookies and pastries in a long case in the front of the restaurant. We walked back to our table and they had a 3 more tacos each for us to sample! We sampled their tacos and tried their colorful cookies. They told us a little secret about how they get their bacon extra crispy…..they dredge each piece in flour then cook it on a griddle. Not even kidding it was soooo crispy and fabulous. Gotta try that tip! Fun restaurant, great food and has been serving guests for many years.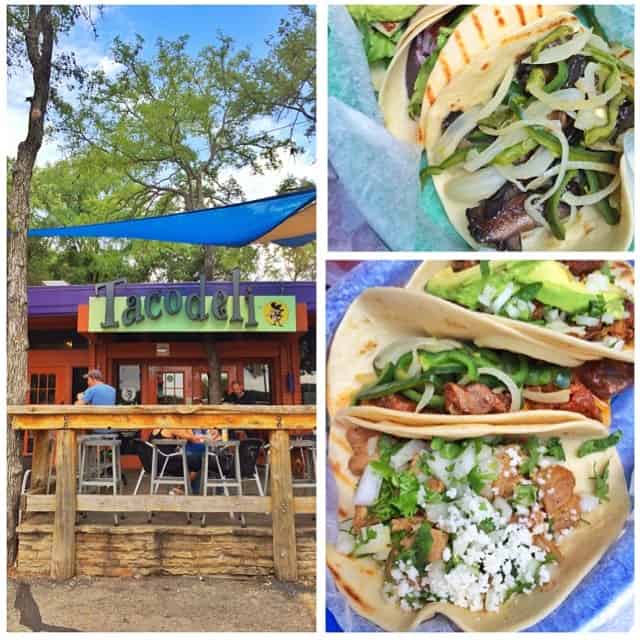 Our third stop was Tacodeli. It was tucked inside a great neighborhood and I loved watching all of the people flock in for lunch. It's dog friendly too. Lots of sweet pups joined their owners for lunch at Tacodeli. They served us so many tacos. All I know is that everything I tried was delicious. I would go back next time I visit Austin for sure.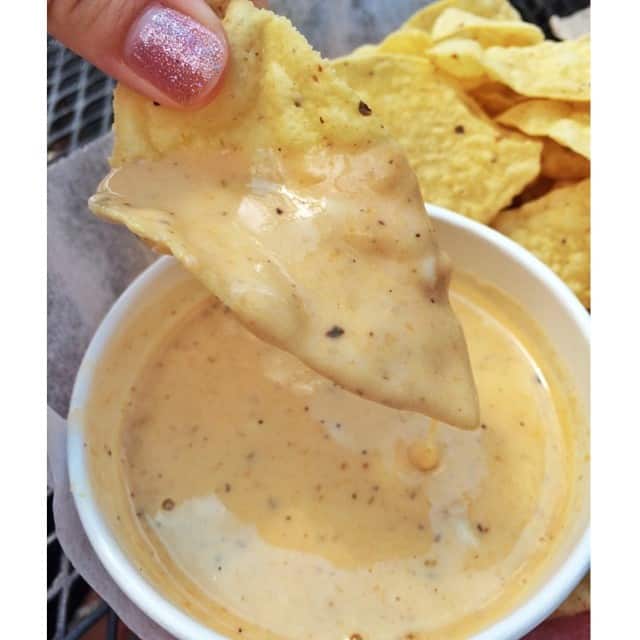 Their queso was to die for! Salivating just thinking about it, lol!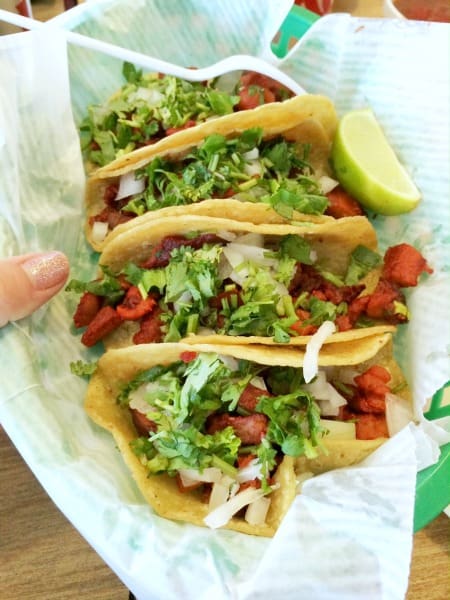 Our last taco stop was Al Pastor Mexican Restaurant. They had the best Al Pastor taco I've ever had. So full of flavor. And that completed our taco tour for the day. We were so full!!
Later that afternoon we met up for a trip to the Austin Farmer's Market. We teamed up with a partner to create recipes using Old El Paso products and fresh ingredients from the farmer's market.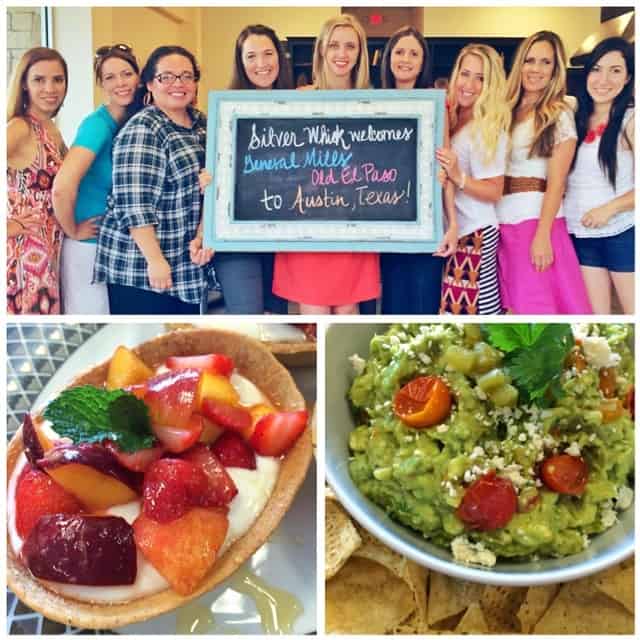 Maria and I had a great time developing our two recipes. We were chopping, dicing, sautéing, baking, and prepping our little hearts out, lol! Stay tuned for the recipes coming soon.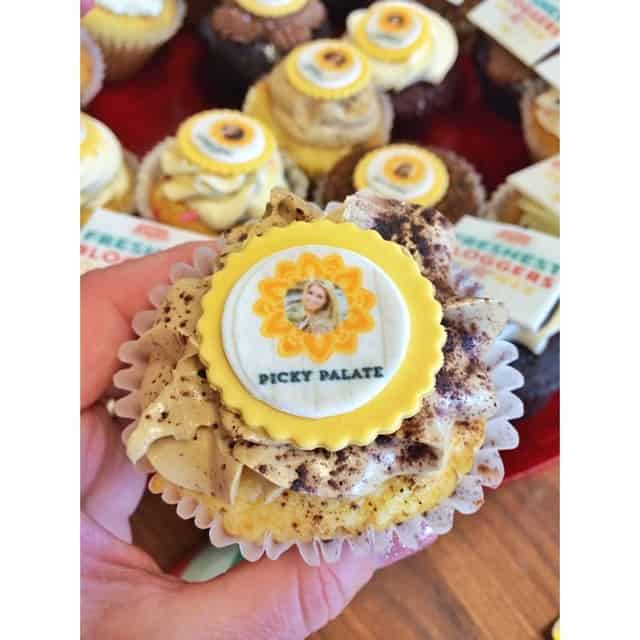 How fun is this cupcake with my face on it?! Such a fun little surprise for us. These cupcakes were delicious from Polkadot Bakery. The Chocolate Peanut Butter…..nom nom nom 🙂
Such a great time in Austin with these women. It was a pleasure meeting some new friends and reconnecting with old ones. Looking forward to creating recipes with them this year!!
Be sure to check Instagram for more pictures under the hashtag #freshestbloggers 🙂
This is a sponsored post for Old El Paso but thoughts and opinions are my own.