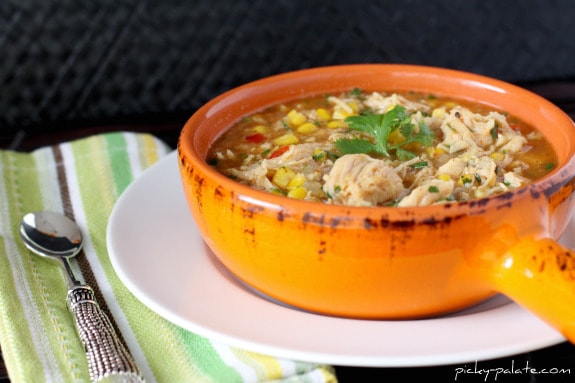 Hi everyone, so glad it's Thursday! Weekend is almost here. Can hardly believe this is the last week of school for the boys. This year seriously flew. We are looking forward to summer though, can't wait actually 🙂
This soup was created for a fun Challenge going on right now on my Giveaway page. Check it out HERE 🙂 I LOVE this soup. I wasn't sure how it would turn out. It was one of those ideas that sounded great in my mind and I was hoping it tasted as good as I imagined. I was thrilled when I took a bite, it's delicious. The soup got 2 thumbs up from the boys too. Lately they are tough to please, so I was glad when they gobbled up their bowls.
So, think BBQ Chicken Pizza in soup form. It really tastes just like a BBQ Chicken Pizza, I will be making this soup on a regular basis now. The best part is, you can get it done in about 15 minutes. LOVE it!
Hope you enjoy 🙂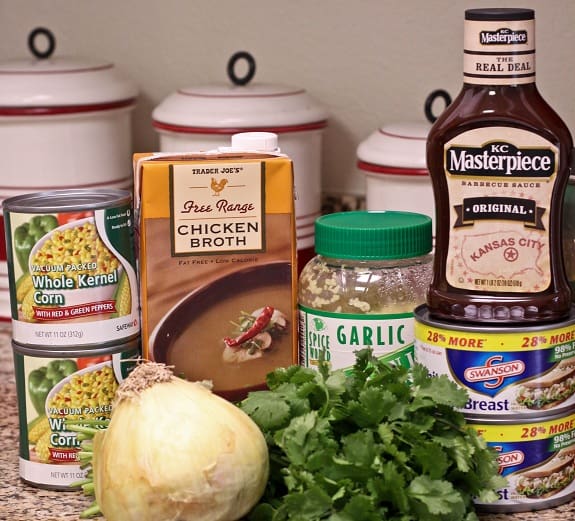 Here are your ingredients. I ended up using only 1 can of corn, so disregard the second can 🙂
Chop up your onions…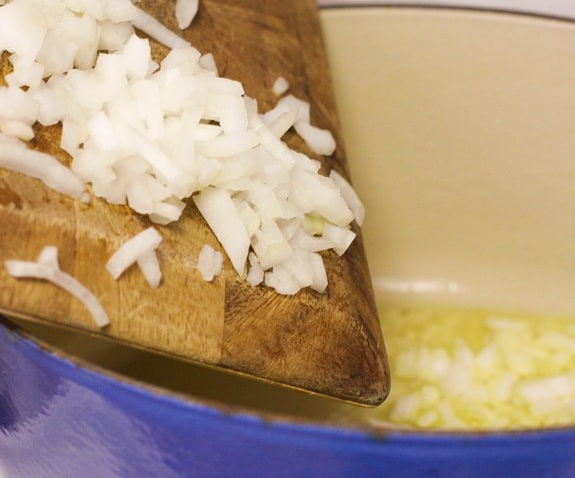 Saute until softened….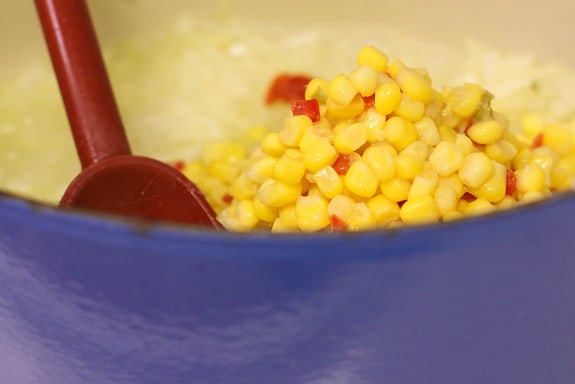 Add your corn….
Add your chicken…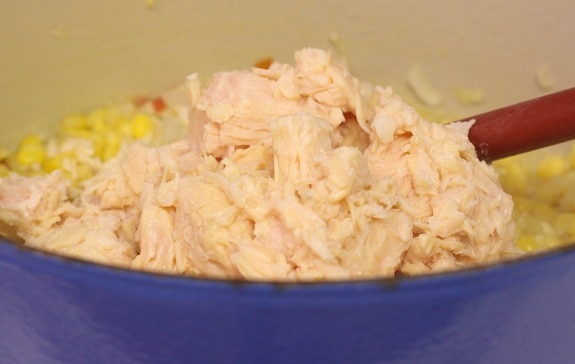 Give it a good stir….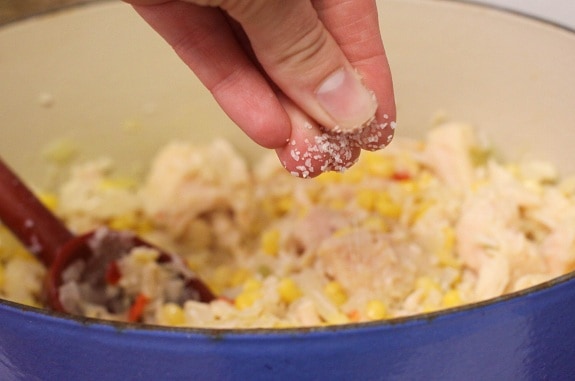 Season….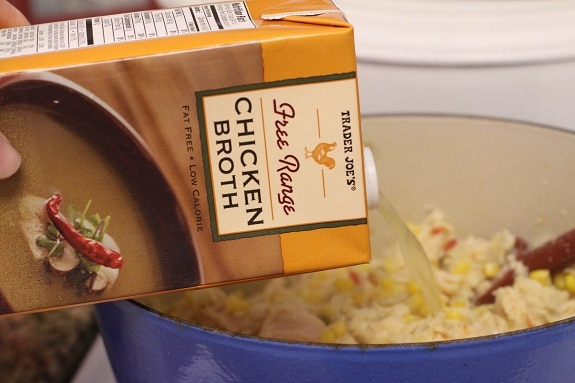 Next comes the chicken broth…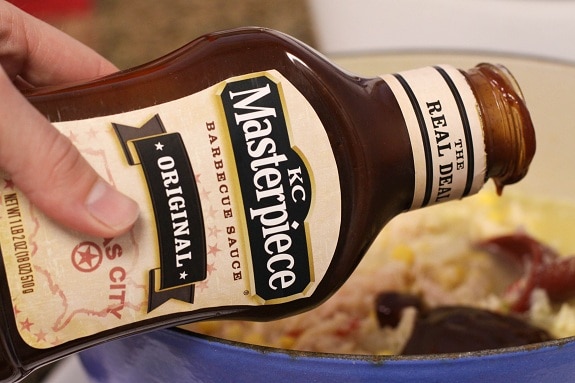 And some BBQ sauce, just a little goes a long way. I only used 1/4 Cup for the whole pot. That was perfect.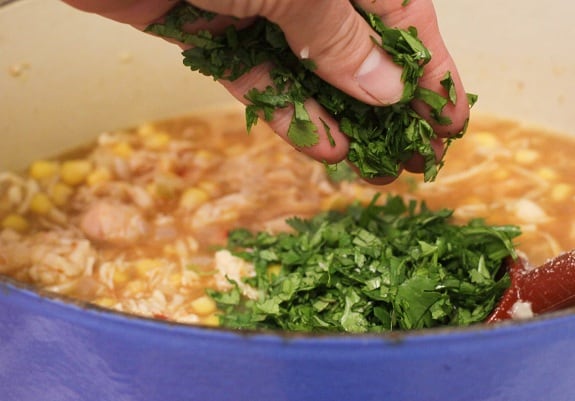 Add lots of fresh cilantro then simmer 🙂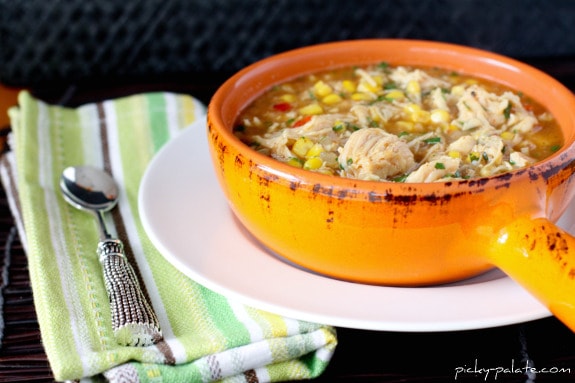 Now, eat!!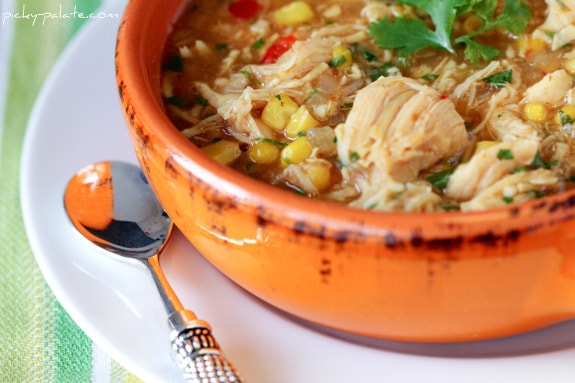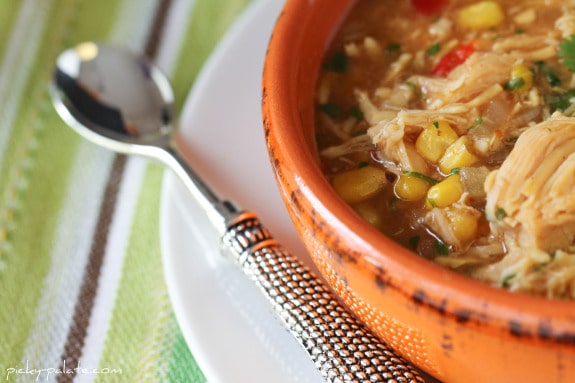 [ziplist]
BBQ Chicken Pizza Soup
2 Tablespoons extra virgin olive oil
1 medium onion, finely chopped
2 Tablespoons fresh minced garlic
11 oz can corn with peppers, drained
2 12 oz cans Swanson's Chicken, drained
1 1/2 Cups Chicken Broth
1/2 Cup BBQ Sauce
1/2 teaspoon kosher salt
1/4 teaspoon fresh cracked black pepper
1/4 teaspoon Lawry's Garlic Salt
1/2 Cup fresh cilantro leaves, chopped
1. Heat oil into a medium pot over medium heat. When hot, saute onions for 5 minutes or until softened. Stir in garlic, corn and chicken breast; mix to combine. Pour in chicken broth, BBQ sauce, salt, pepper, garlic salt and cilantro leaves. Reduce heat to low and simmer for 5 minutes or until ready to serve. Garnish each bowl with a fresh sprig of cilantro.
4-6 servings