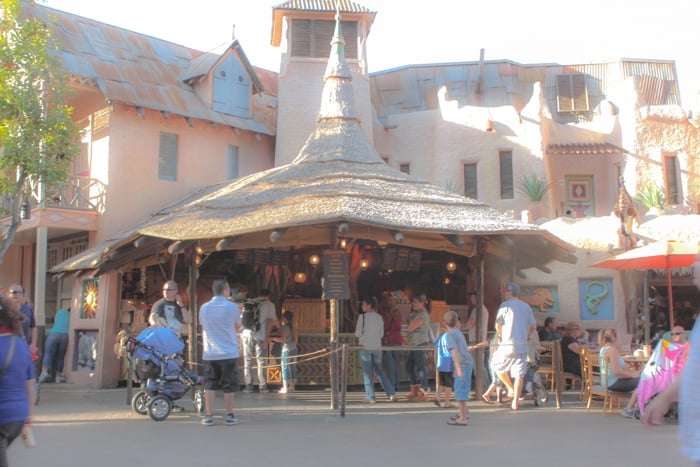 Bengal Barbecue: Located in Adventureland

This little fast casual snack place of Bengal Barbecue is one of our go to places to eat at Disneyland when we are looking for a small–and sometimes quick–meal. Disney markets this hut as a place for a "snack", however I say it can be a place for a light lunch or dinner. We did our review of Bengal Barbecue at 3:30pm on 11 November 2013. We caught this place at snack time so the line wasn't long. There isn't much seating which may be the negative of this snack stand.
Some of the selection at Bengal Barbecue.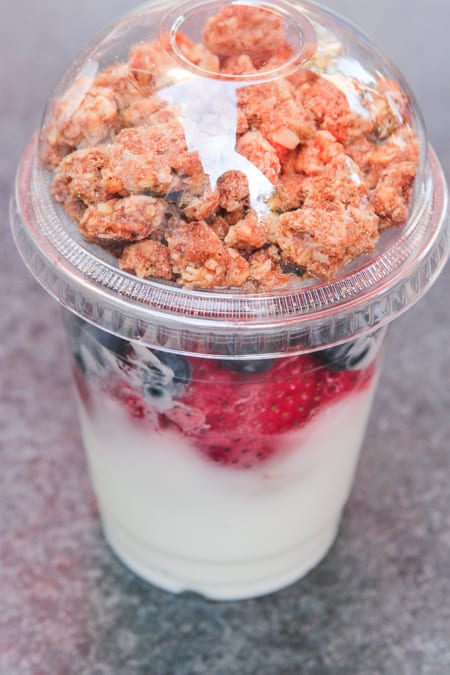 Other than the fact I had to return the first parfait I was given due to a rotten strawberry, this parfait was pleasant with a good mixture of granola.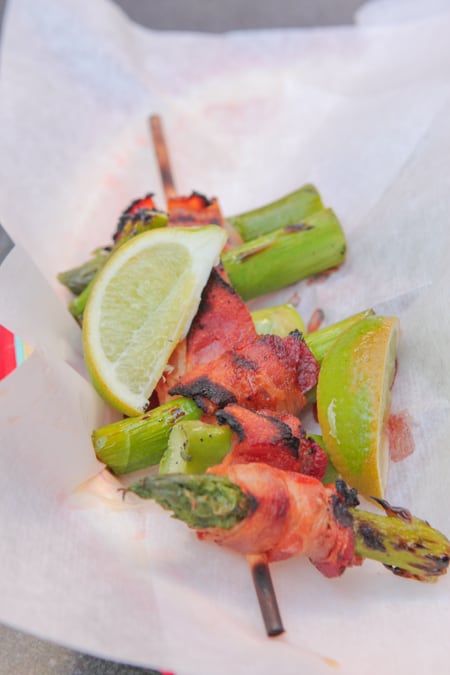 We love the bacon wrapped asparagus. It has a nice salty touch with a crunchy texture. Make sure you order a couple.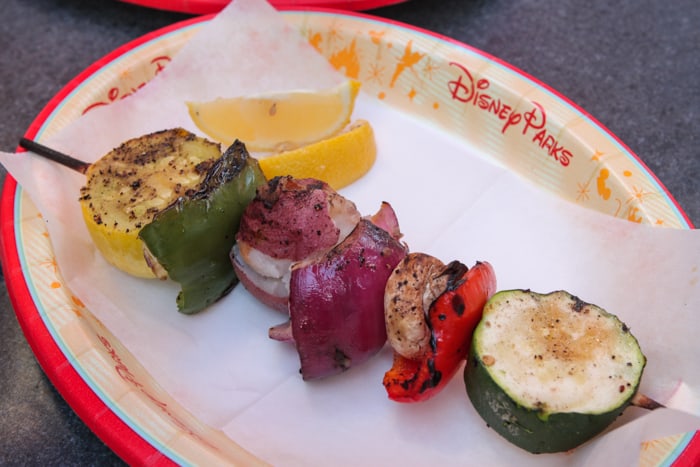 The vegetables are quite large in this skewer. Make sure you eat it fast before they go cold.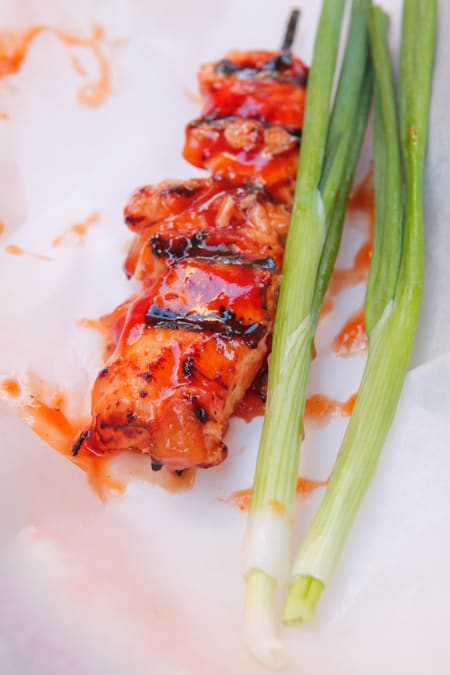 OUR FAVORITE of the bunch is the chicken skewer which is nicely smothered in a polynesian sauce. Multiple orders of this may be required to satisfy a male's appetite.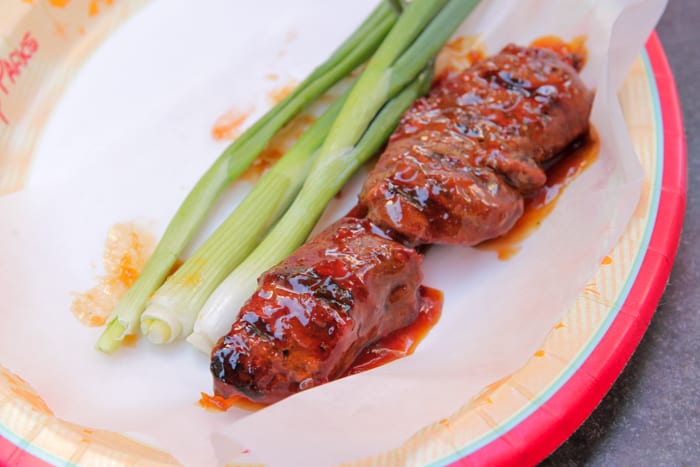 I don't know what it is about Disney's steak at their restaurants but we just aren't fans. This zulu sauced skewer was tough to eat. I don't know if it is because it's over cooked or an inexpensive cut of beef.
WHAT WORKED: Low price, Bacon and asparagus, Chicken skewer, Chocolate chip cookie, Parfait when the fruits not rotten, Something for everyone.

WHAT DIDN'T WORK: Tough steak, Parfait when the fruit is rotten, Limited seating; all outdoors.
We give Bengal Barbecue 4 STARS.
Be sure to check out our Disney home page HERE for other Disneyland California and California Adventure food ideas.
-Cullen