Thrilled to share the best eats at Magic Kingdom for Fall!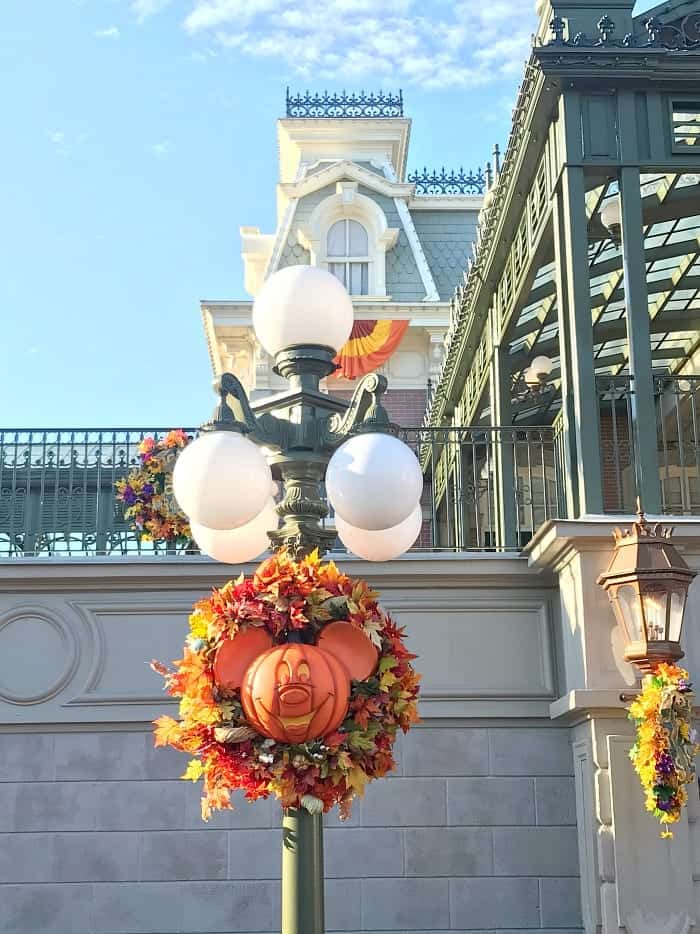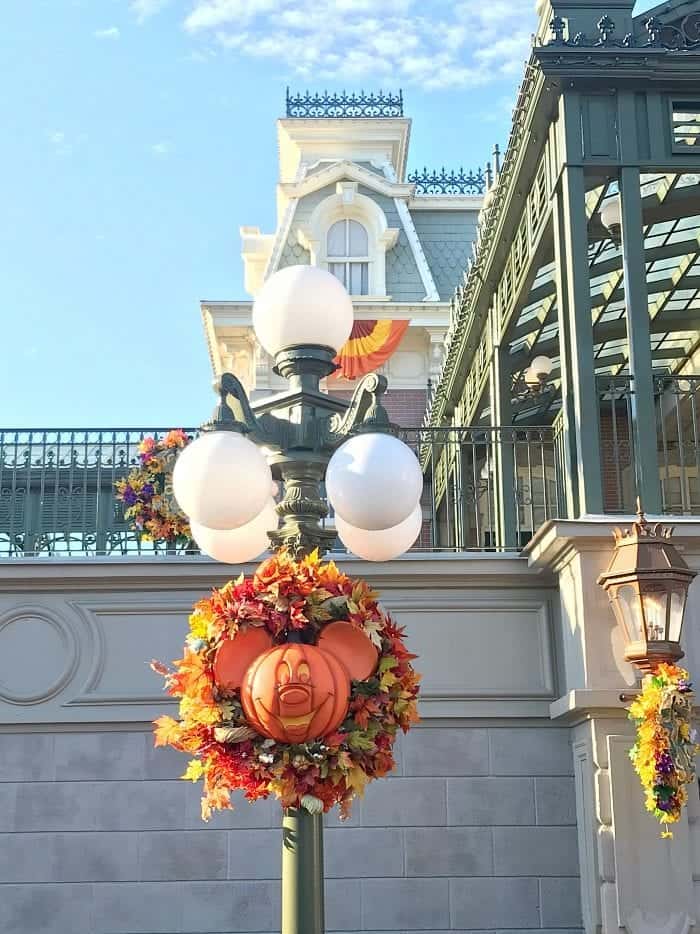 I love eating at Magic Kingdom all year round, but it's especially amazing in the Fall!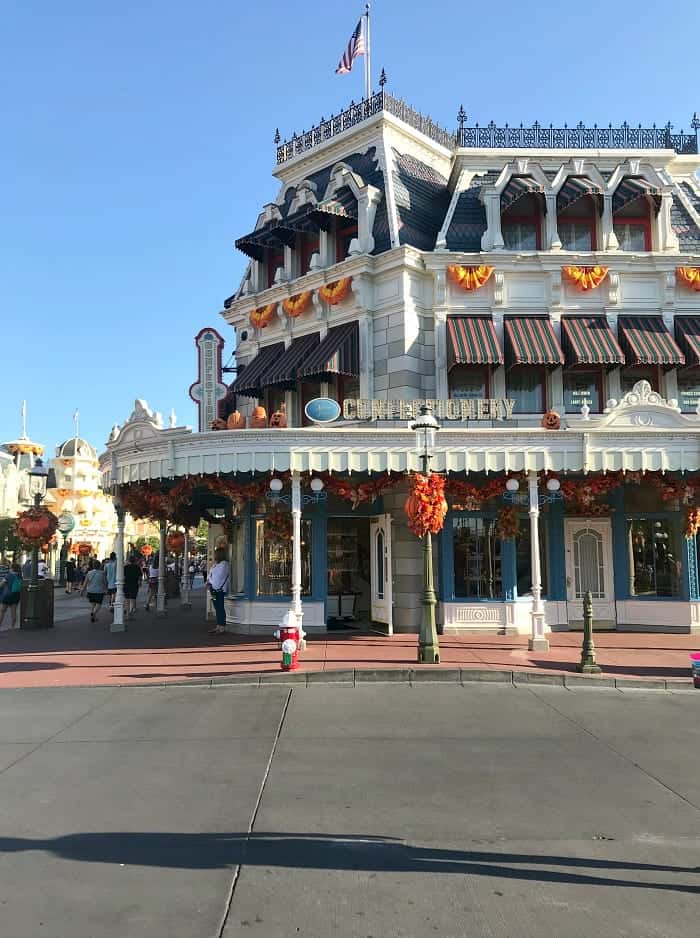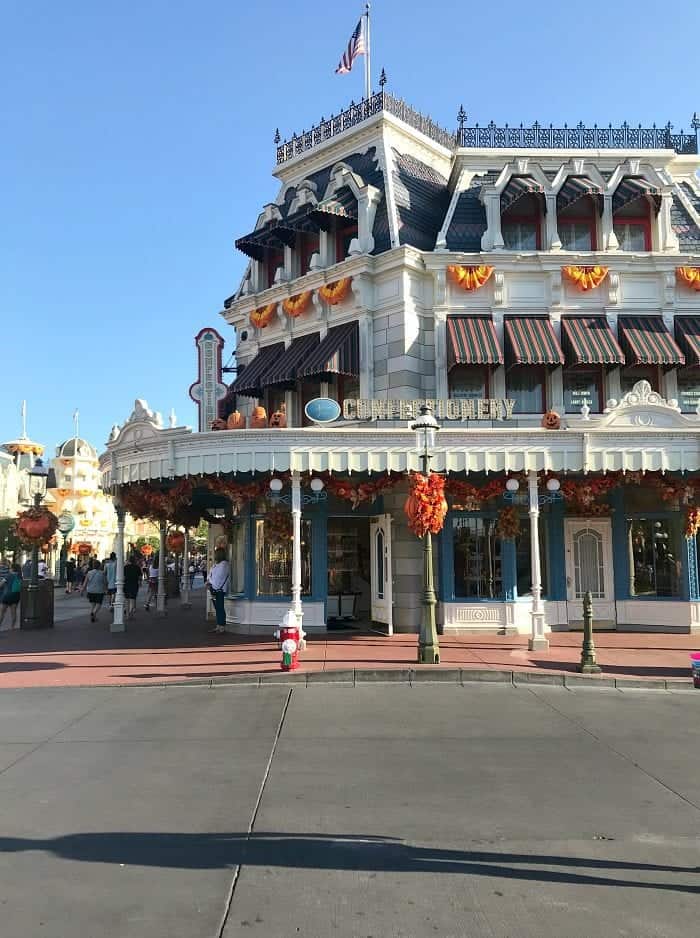 The Fall decor around Magic Kingdom will have you skipping down Main Street U.S.A. right into Main Street Confectionery.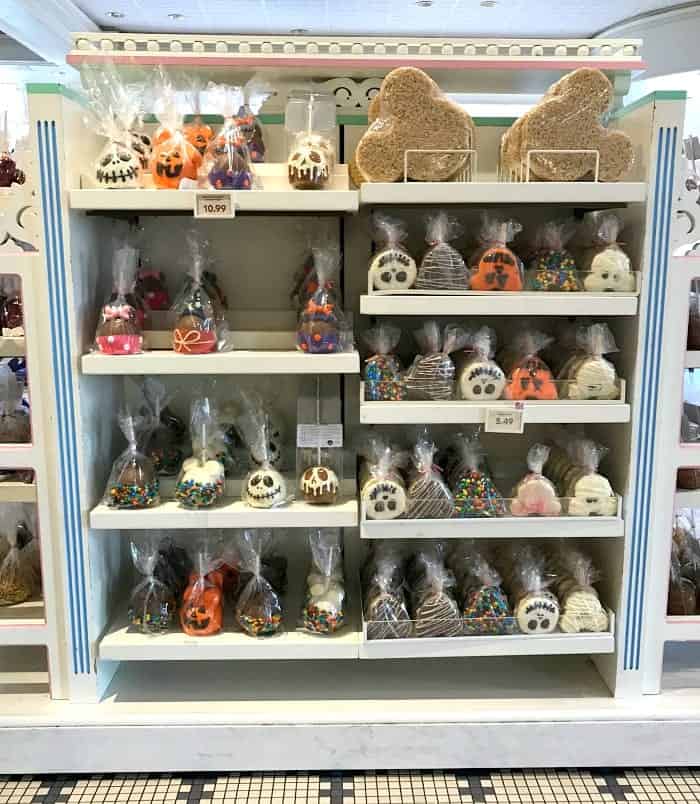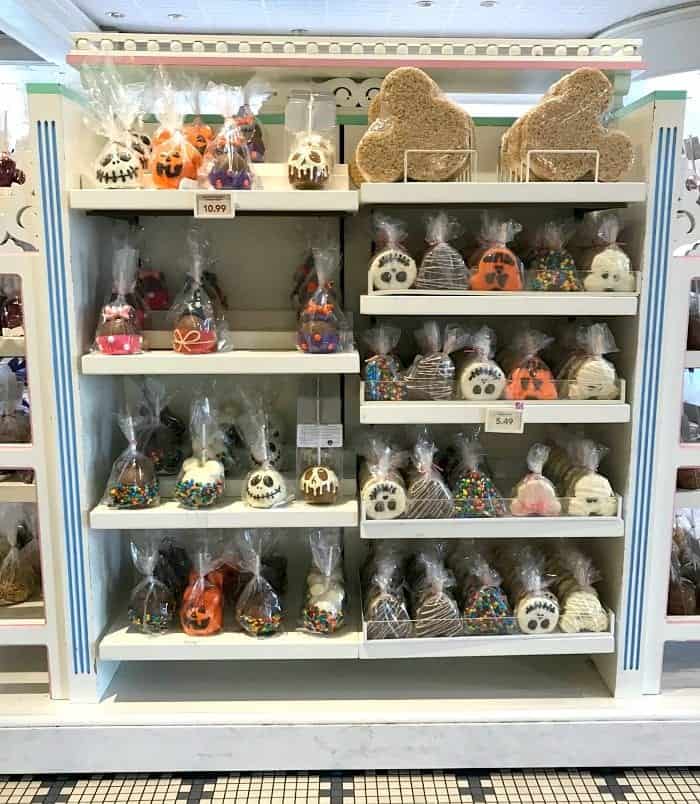 There are dozens of Fall treats at Main Street Confectionery. Even if you go to just look, be sure to stop in!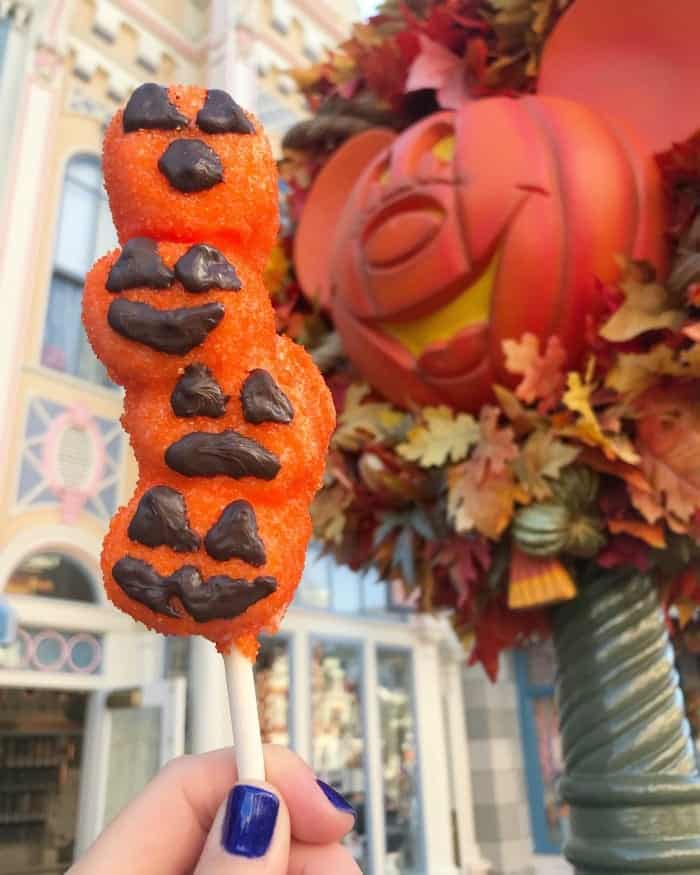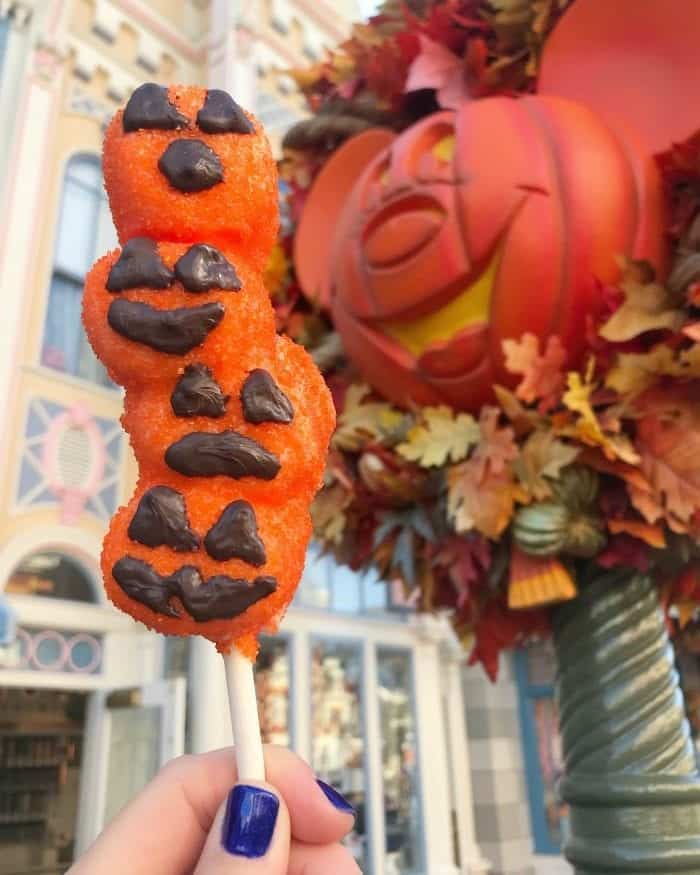 The Pumpkin Marshmallow Wand from Main Street Confectionery is a favorite.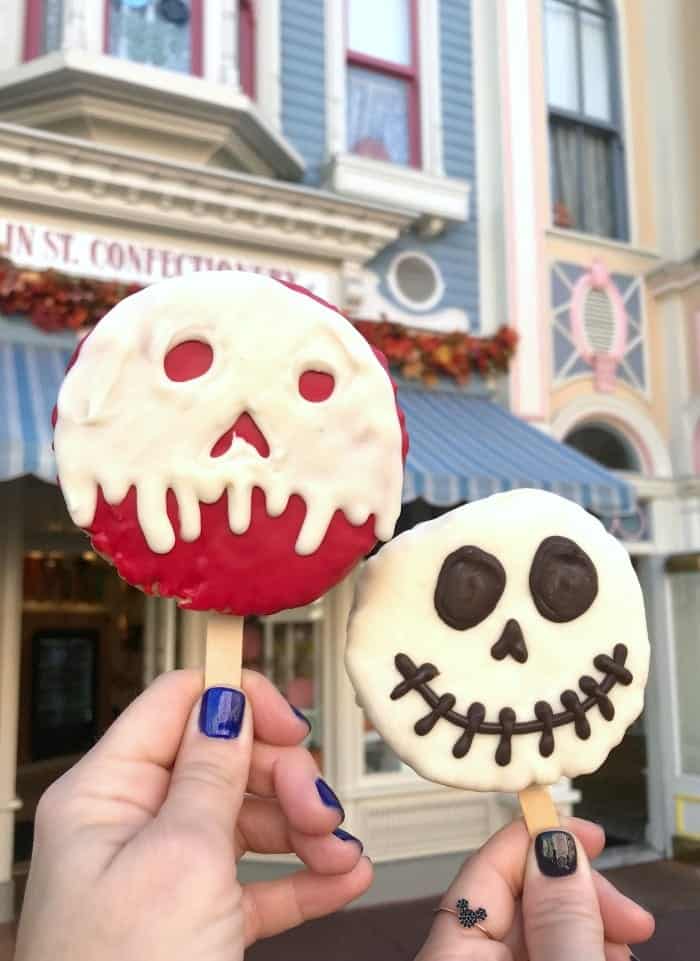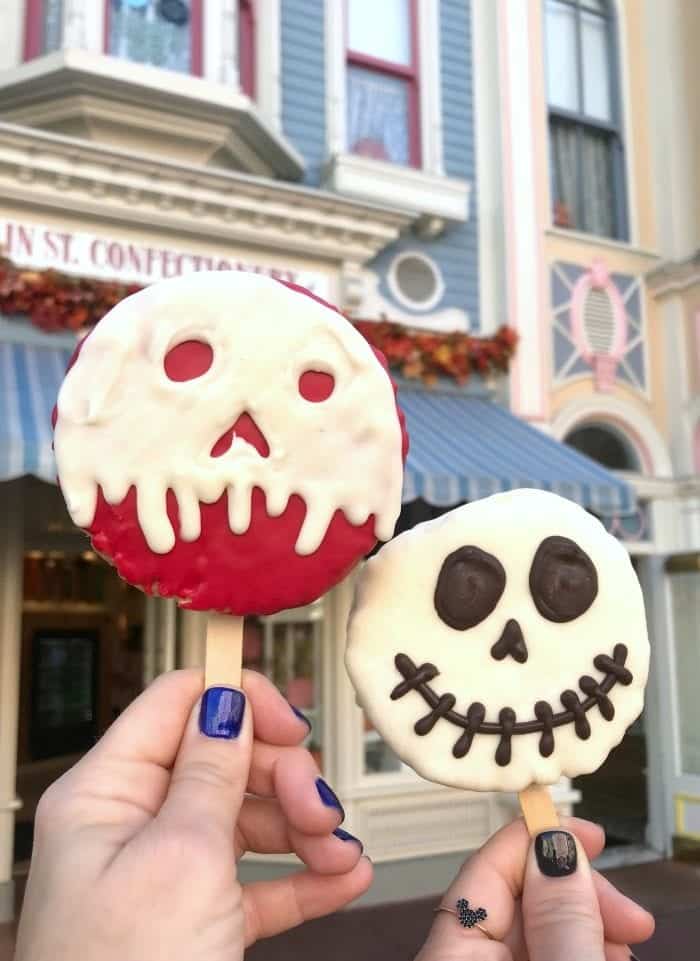 Magic Kingdom's Crispy Treats are on point! I always bring some home for the kids. Poison Apple and Jack are too cute!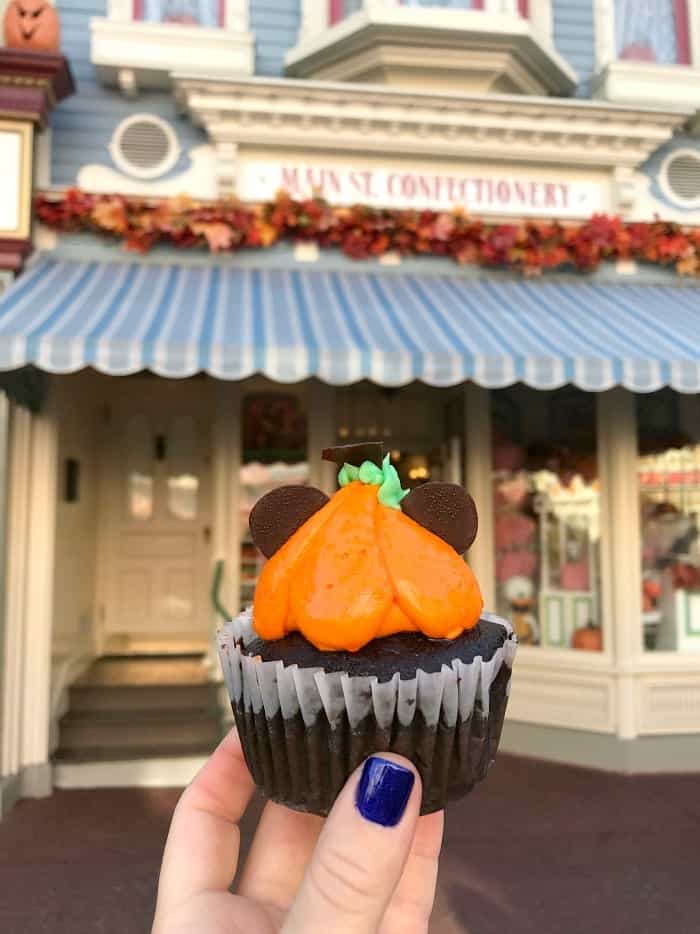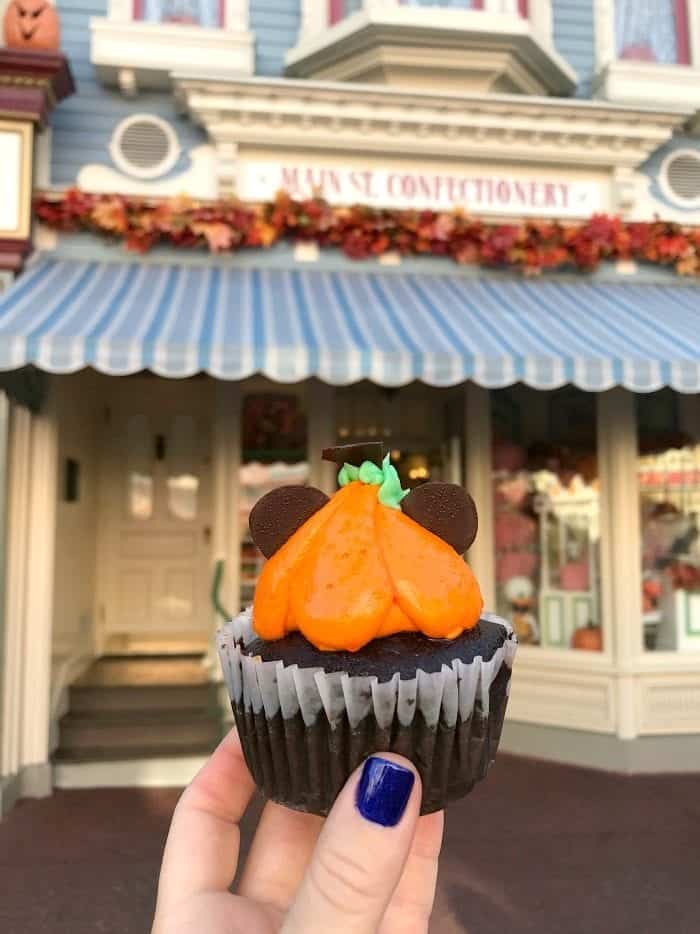 The cupcakes in the bakery case at Main Street Confectionery are a must as well. Pumpkin with Mickey Ears…so cute!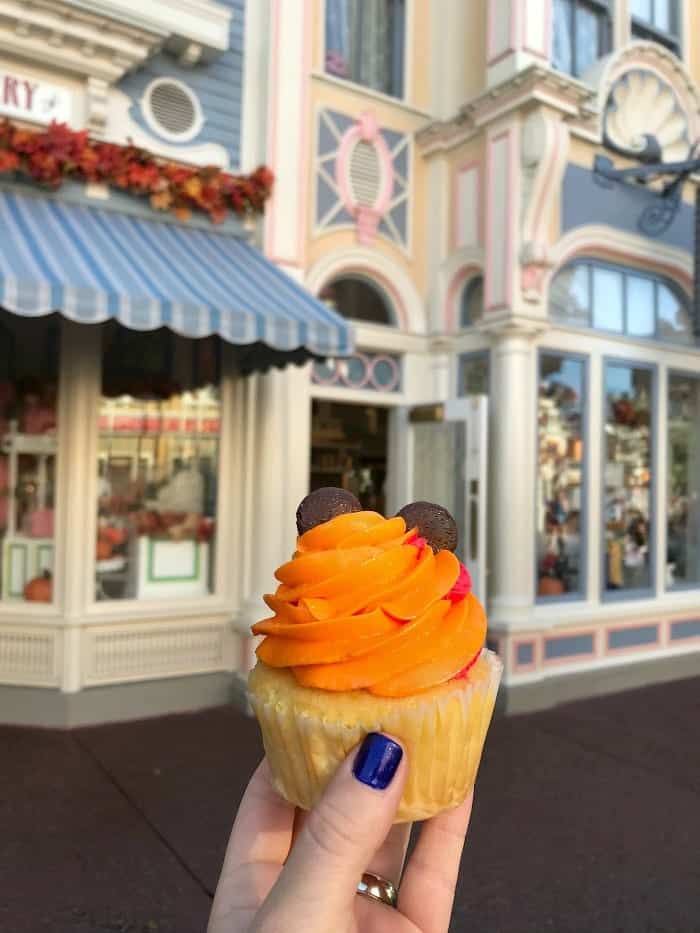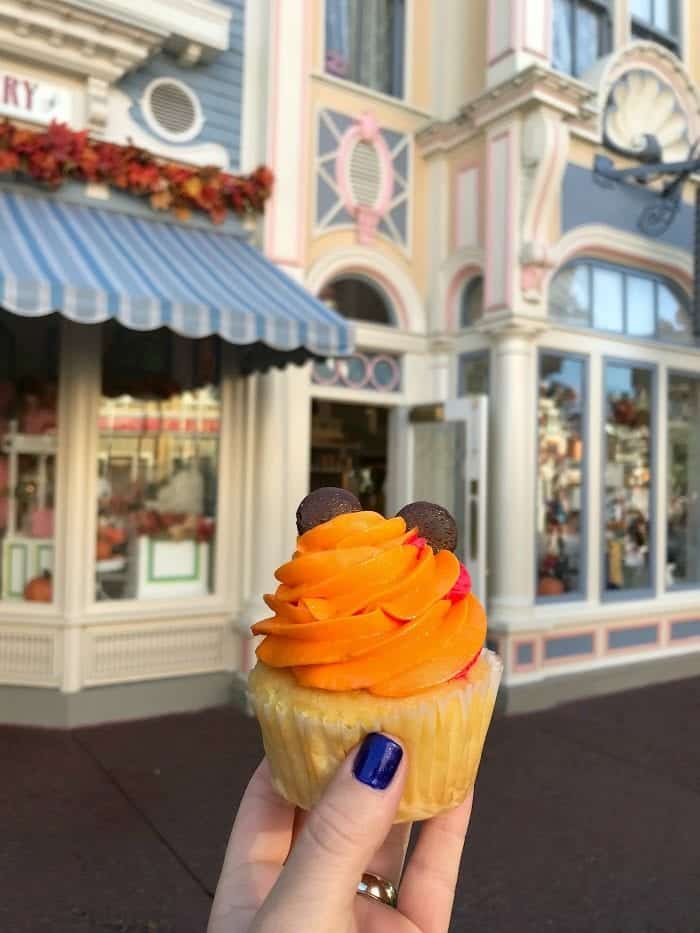 Another fab Mickey Ear cupcake from Main Street Confectionery.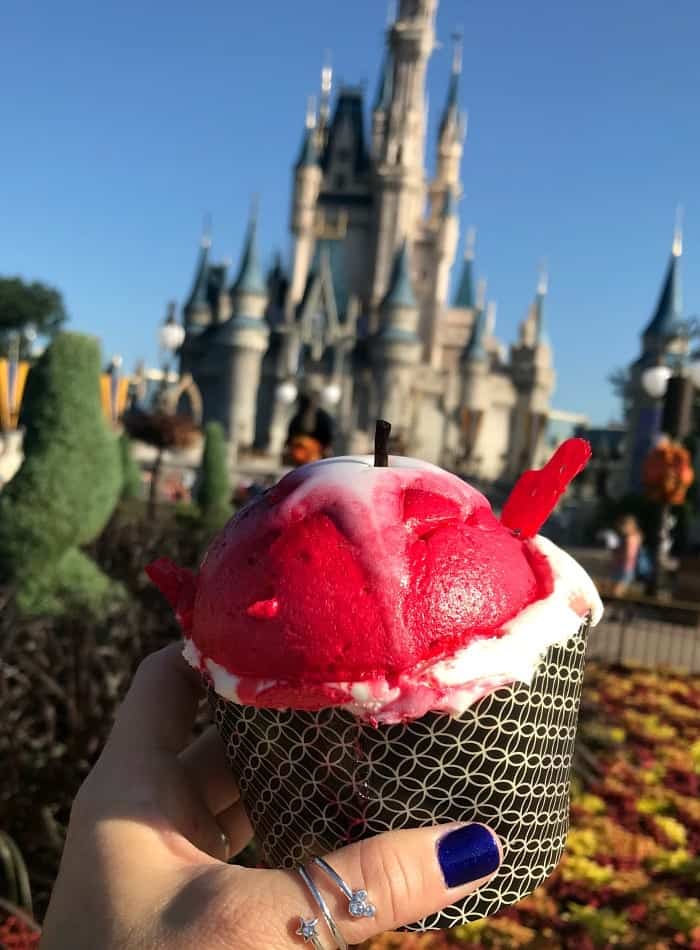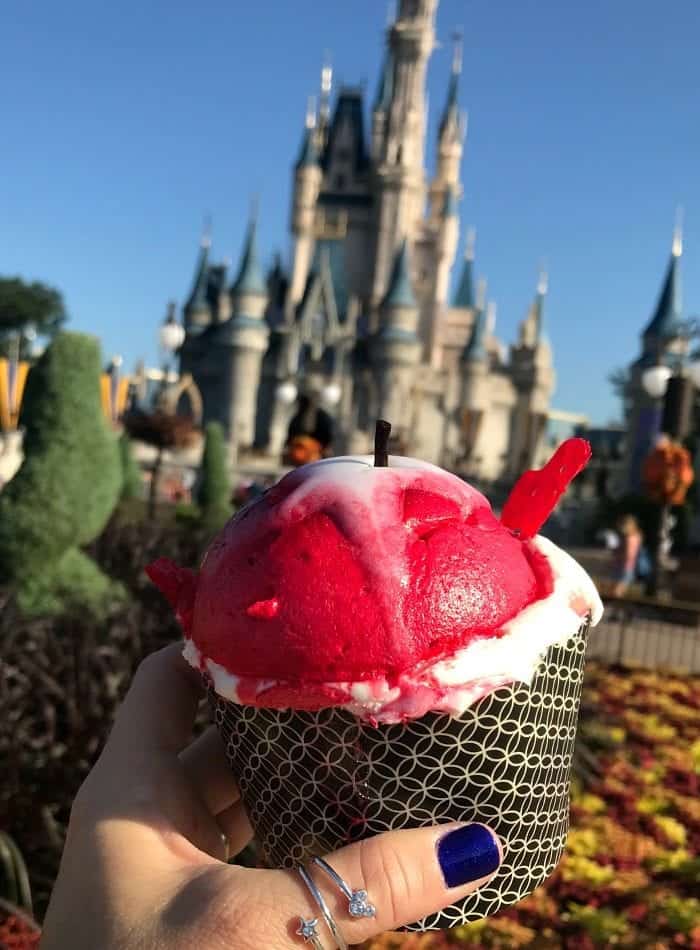 Moving down Main Street, at the Disney Starbucks aka Main Street Bakery has this very large Poison Apple Cupcake. I could not believe how much I loved it!! It's a soft apple spice cupcake with apples and nuts in the middle with a light, not too sweet buttercream on top! So good and perfect to share.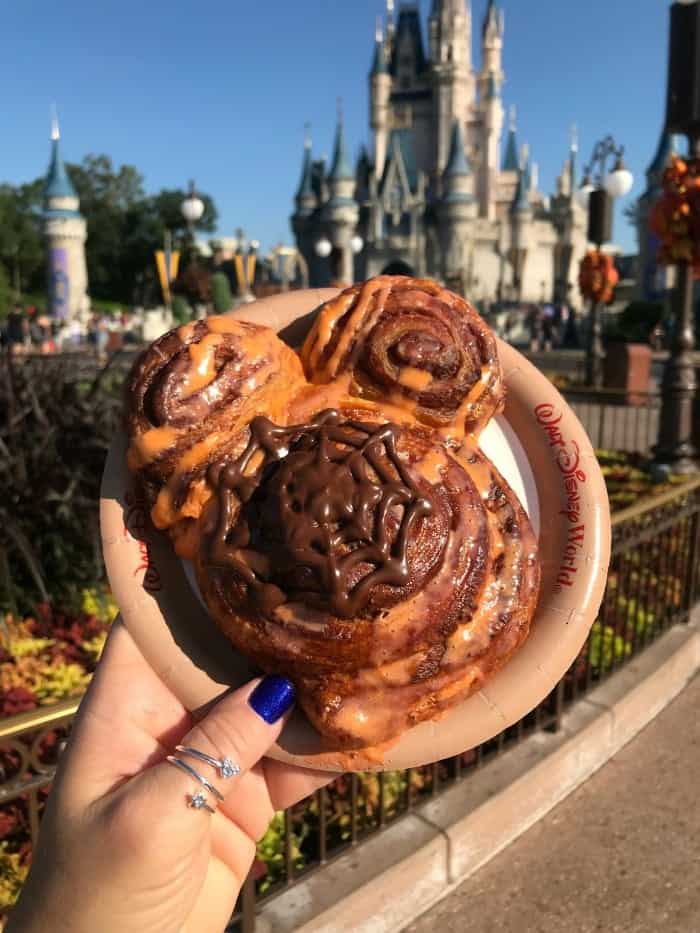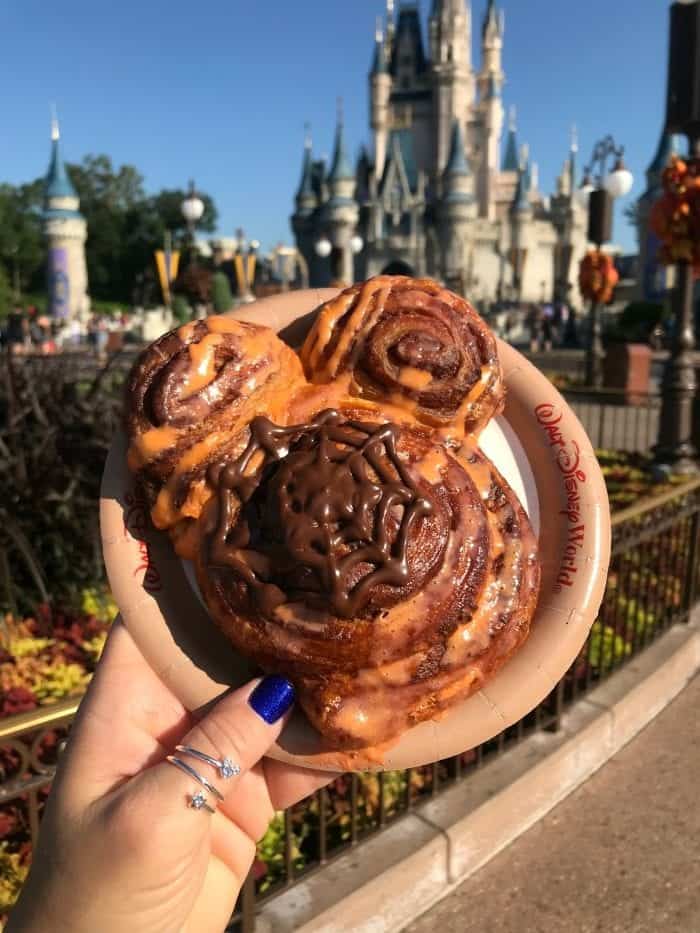 Also available at Main Street Bakery/Starbucks is this GIANT spider web Mickey Cinnamon Roll. It was so good, almost cronut style. Another one to share. It's huge.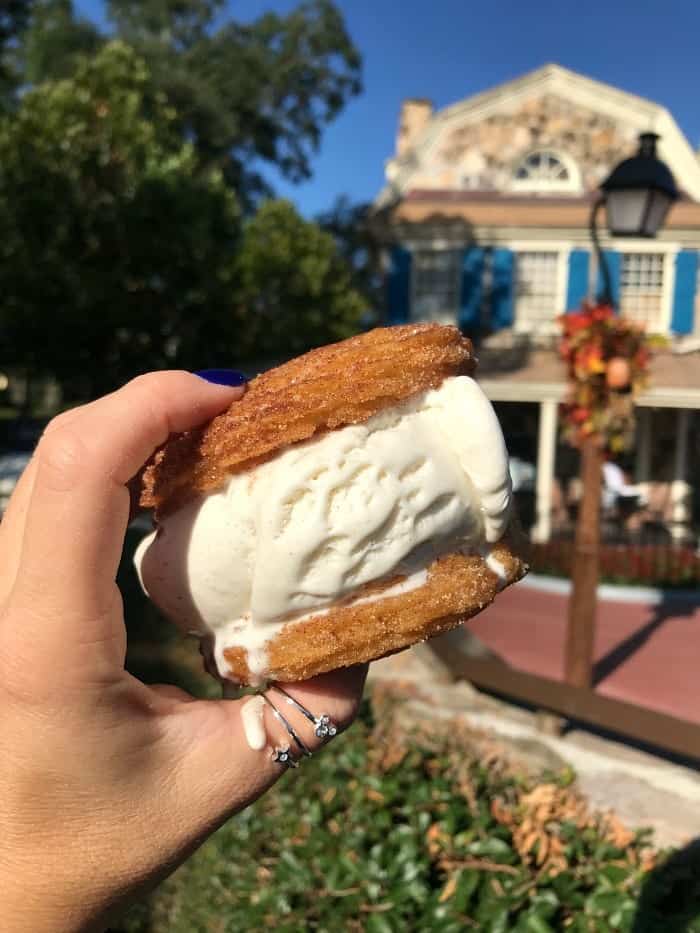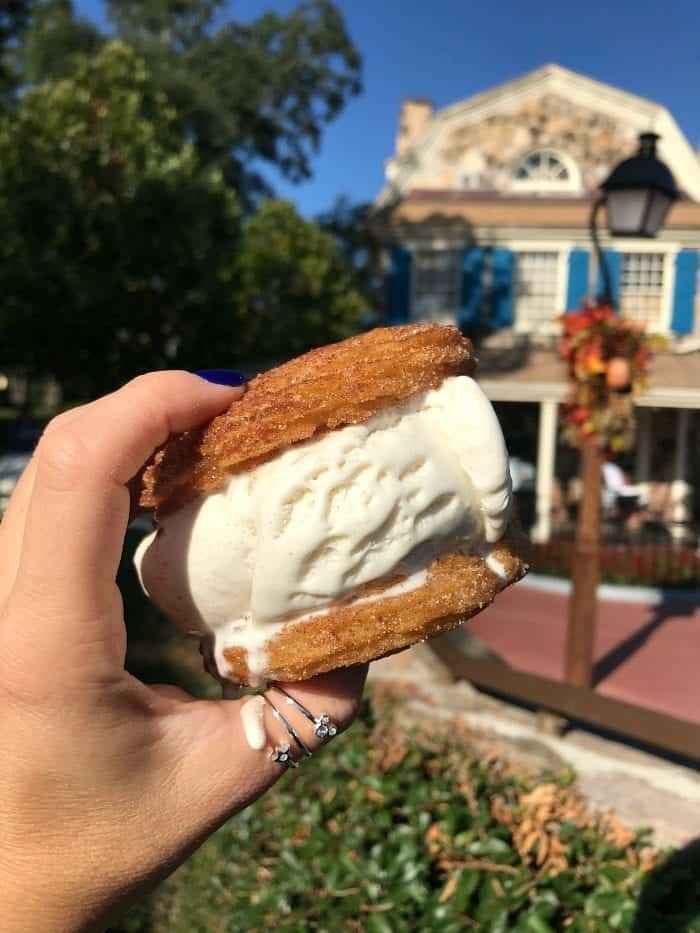 Moving down to Sleepy Hollow, they are serving up this gorgeous Churro Ice Cream Sandwich. It comes warm so the ice cream melts quick. Literally delicious. Enjoy!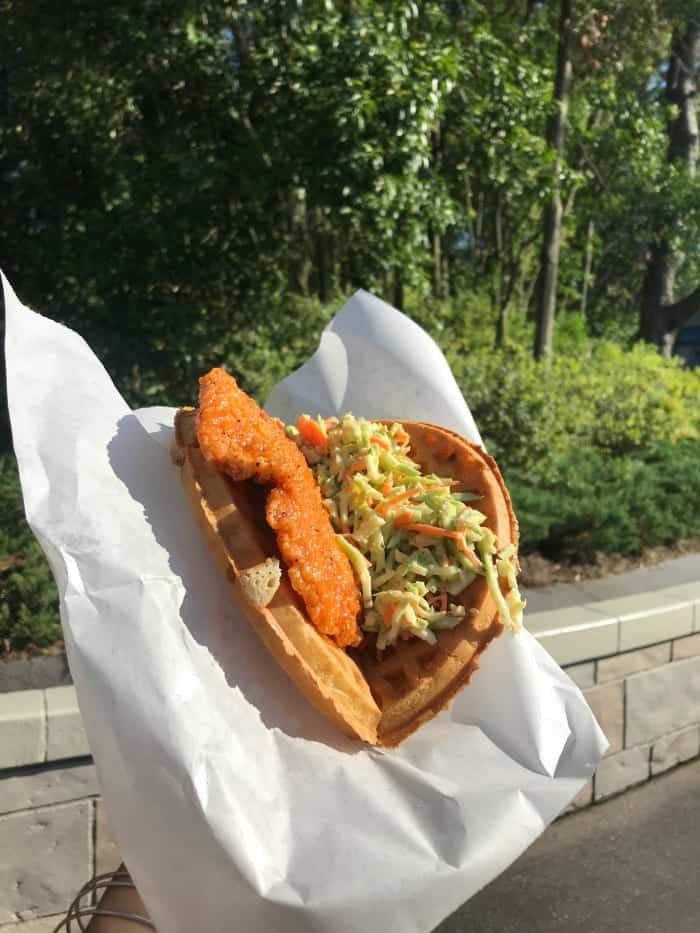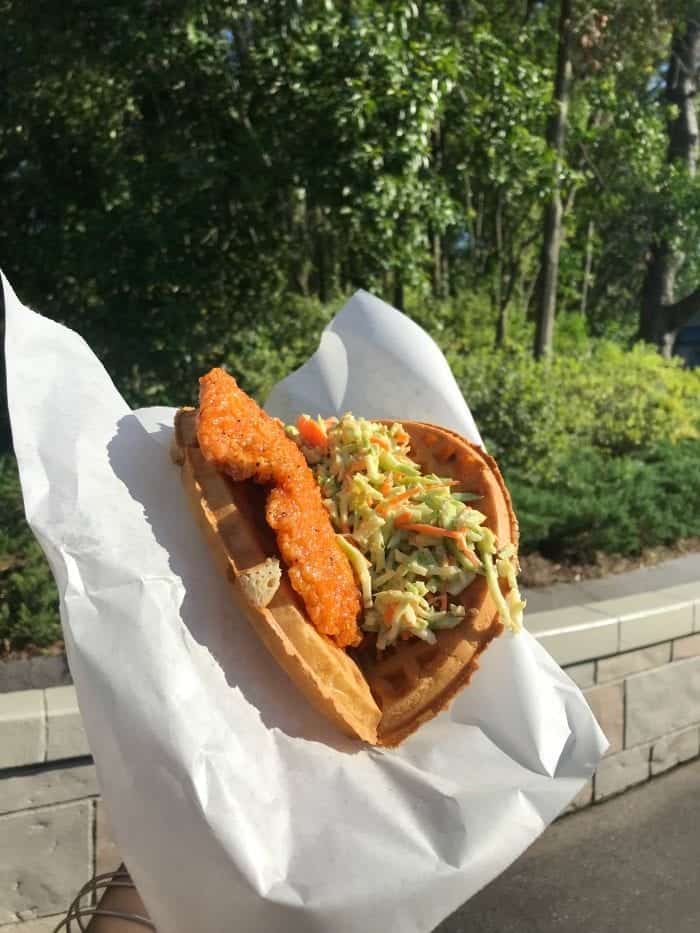 One of my all time favorite selections from Sleepy Hollow is this Spicy Chicken Waffle Sandwich. Not kidding, the chicken is perfection with just the right amount of spice.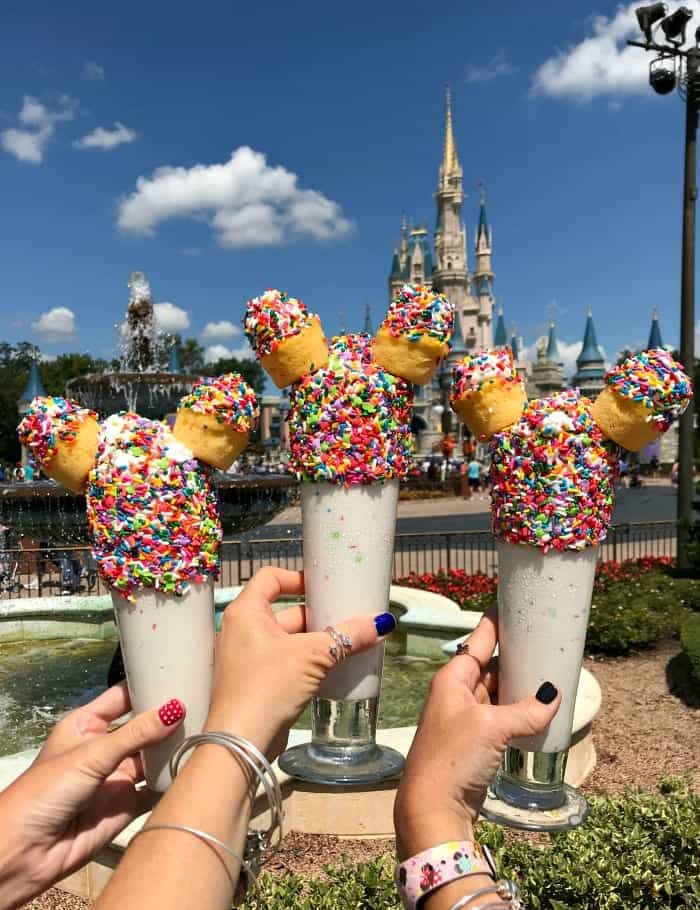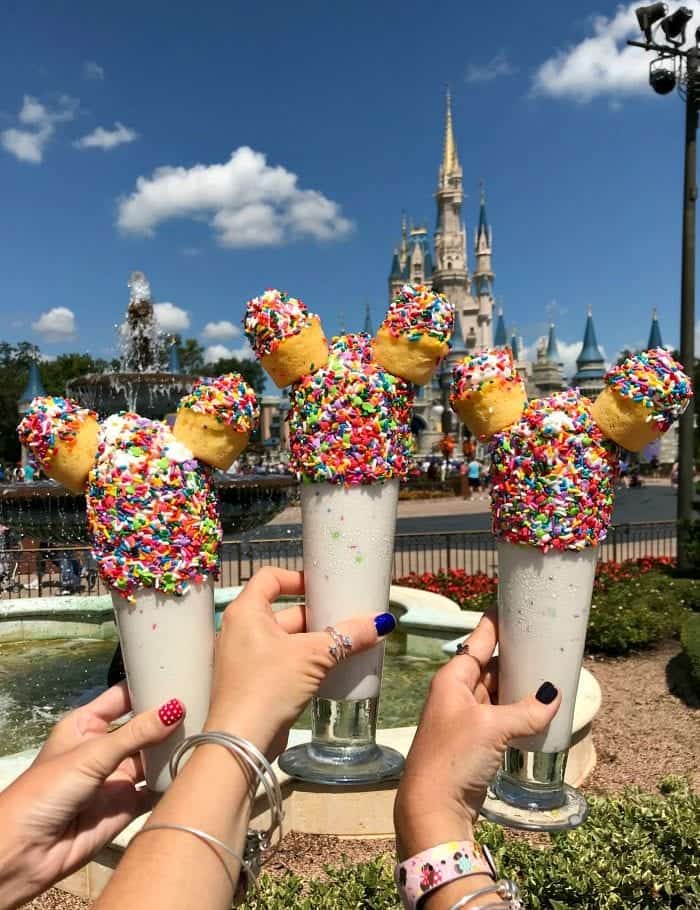 For a limited time, Plaza Inn Restaurant is serving this Birthday Cake Milkshake that is absolutely "Mickey" perfection. It's so good, I'm hoping they keep it on the menu!! You'll need reservations to enjoy this. Usually the glasses do not go outside of the restaurant, we go permission for a quick photo outside.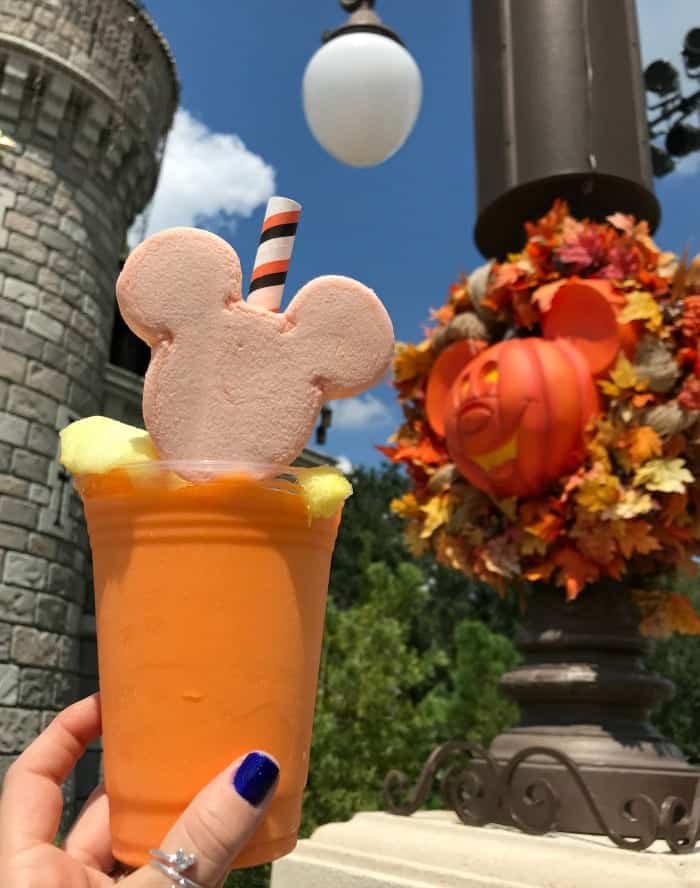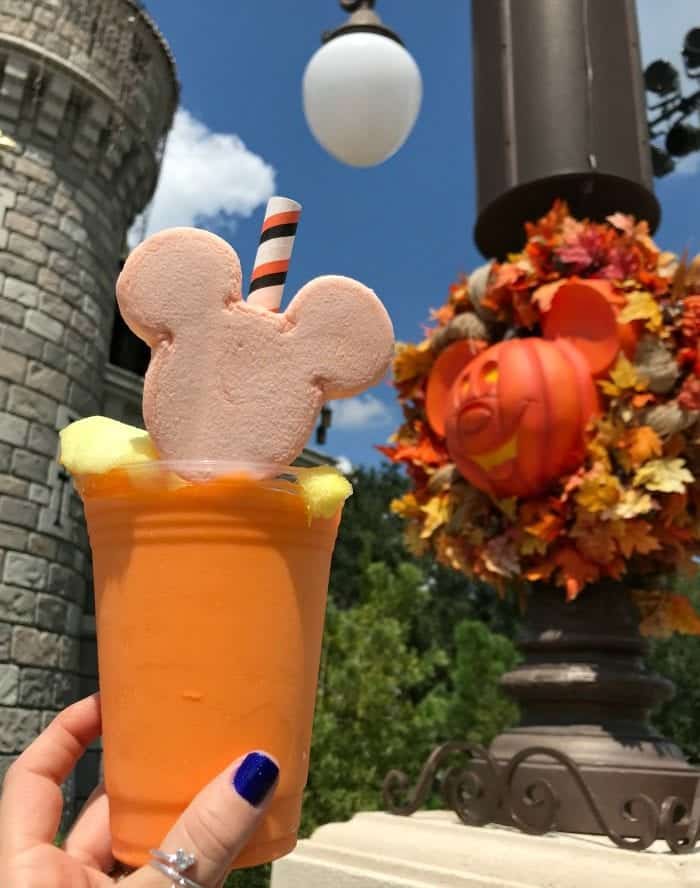 Over in Tomorrowland, you have to head to Auntie Gravities Galactic Goodies for this Candy Corn Milkshake! It comes with cotton candy on top and a giant Mickey Marshmallow attached to the colorful striped straw. This one is really sweet so share with some friends!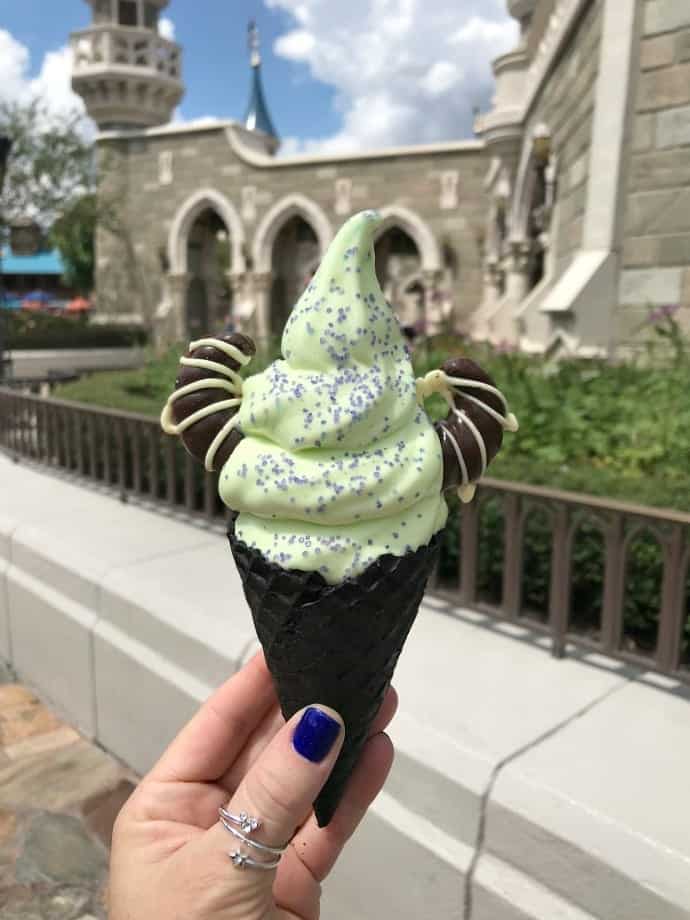 Over in Fantastyland, Storybook Treats has some amazing treats including this Maleficent Cone!! It's lime soft serve with chocolate horns and a black waffle cone. Sooooo good.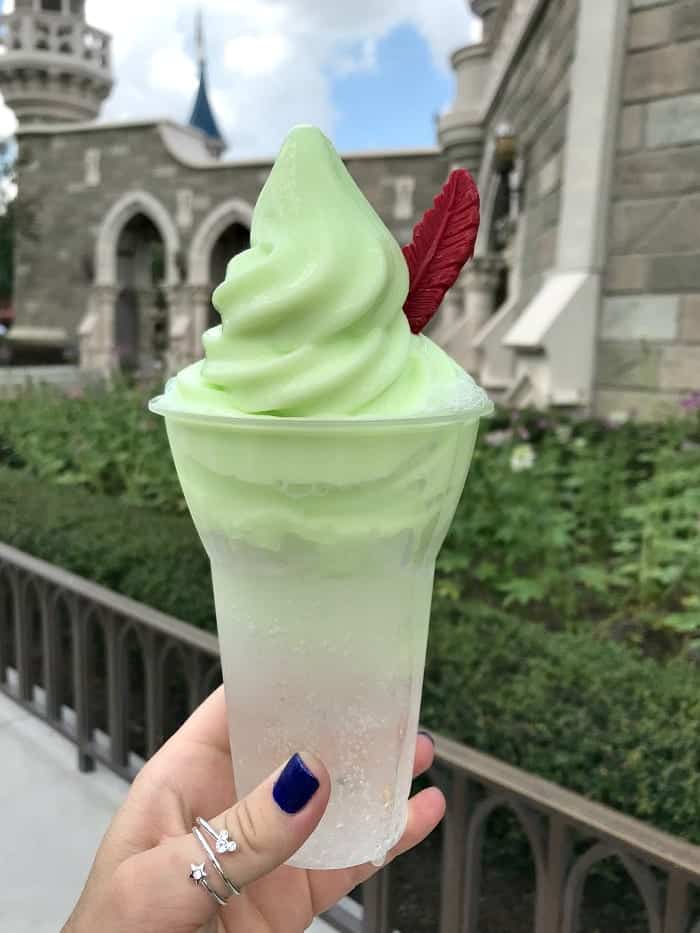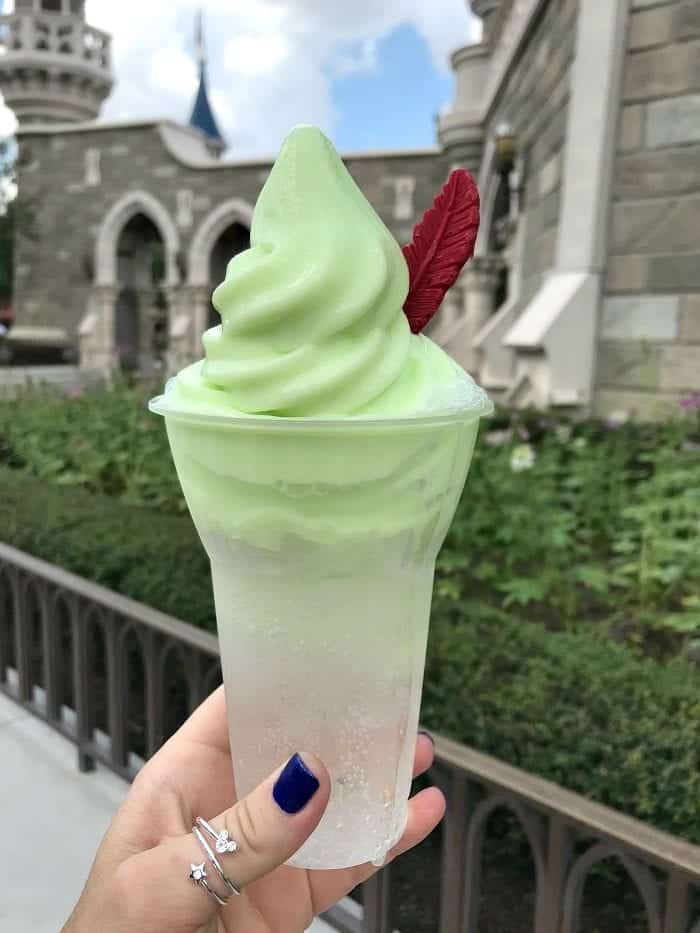 Also available at Storybook Treats is the Peter Pan Float! It's got Sprite on the bottom with lime soft serve on top with a chocolate feather on top.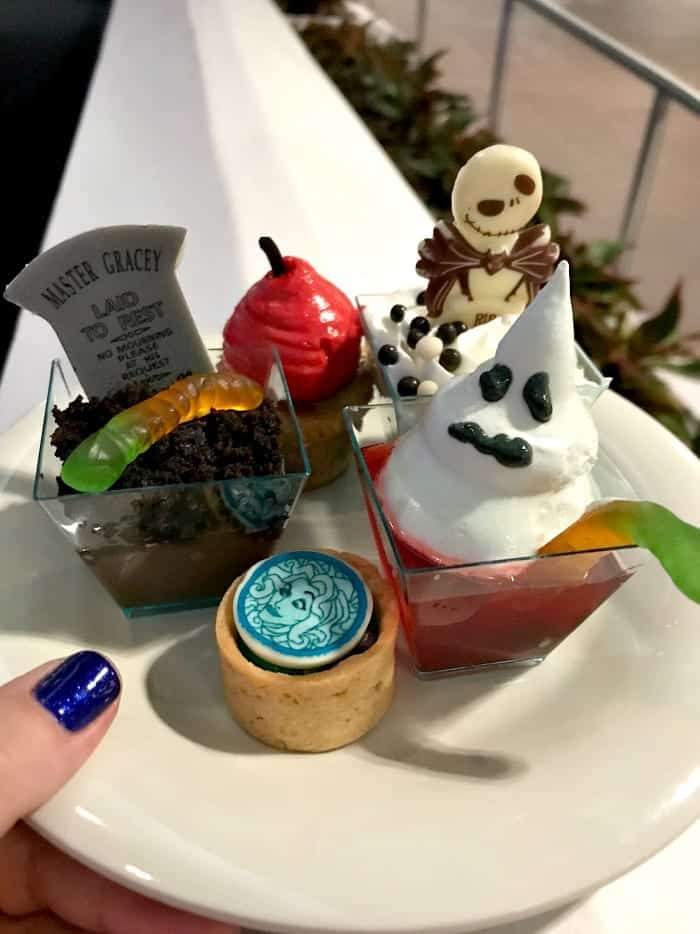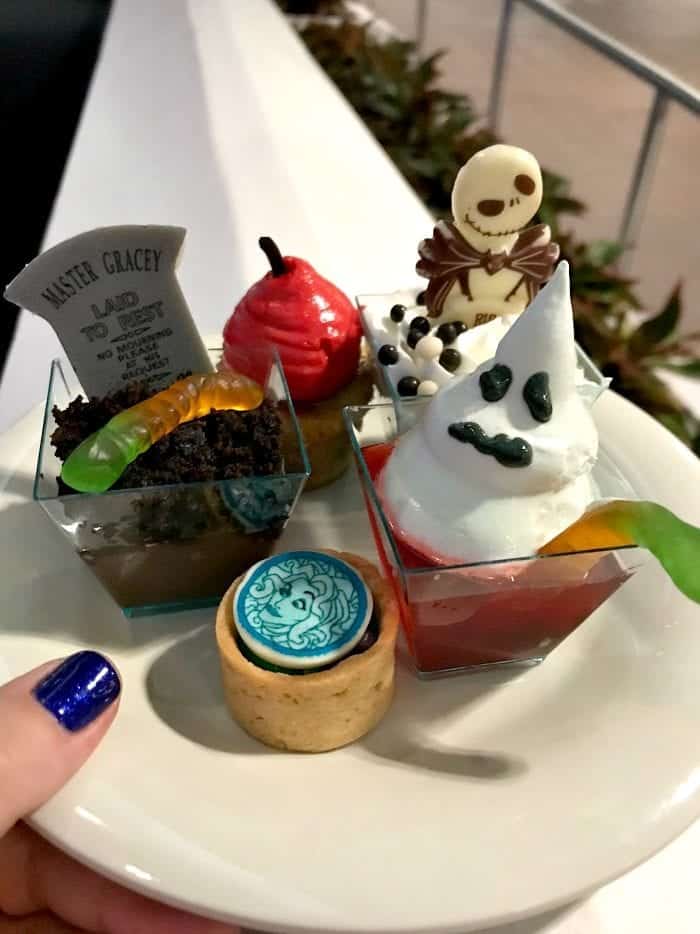 So many fun things to enjoy for Halloween/Fall at Magic Kingdom!! This cute plate of goodies is from the Hallowishes Dessert Party. They're all bite size and adorable. Most are available in full size during Mickey's Not So Scary Halloween Party!
Pin To Your Favorite Disney/Travel Board!