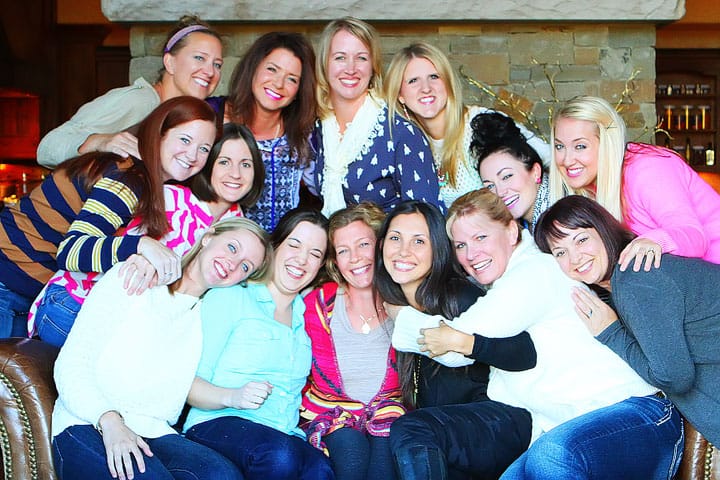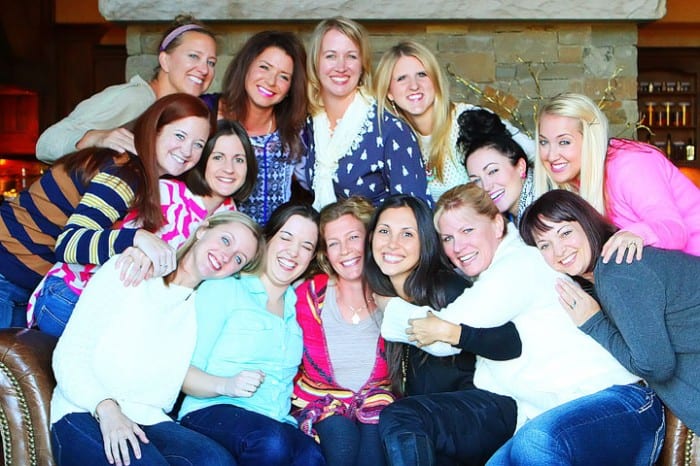 Photo via Amanda
Early last month I had the opportunity to travel to Park City, UT for the Better Blog Retreat hosted by Maria of Two Peas and Their Pod and Heidi of Foodie Crush. The pictures do not even do justice to the amazing time we had. We laughed, learned, ate, exercised, got pampered and ate some more. I feel so lucky to have spent the weekend with these amazingly talented women. I truly love my job. See bottom of post for a link to all of these gals.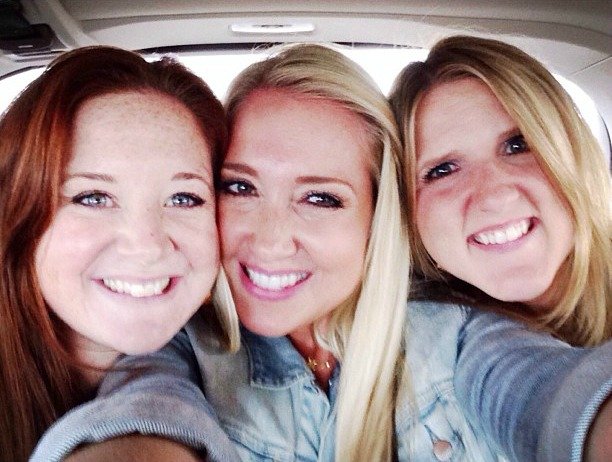 I met these two adorable girls at the airport to start our fun in Park City. Left: Rachel, Me and Amanda.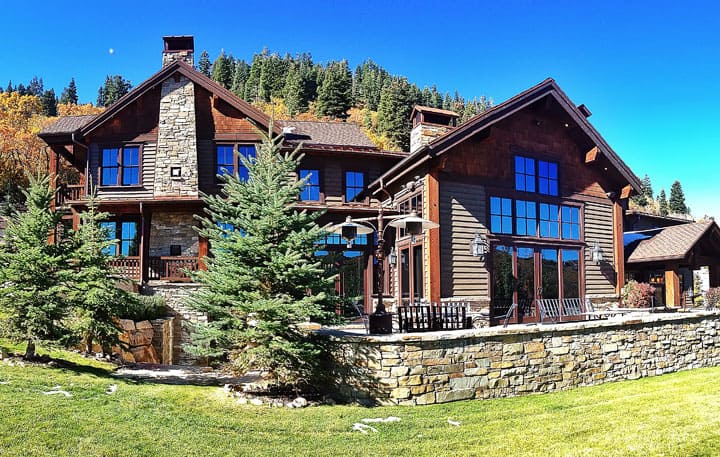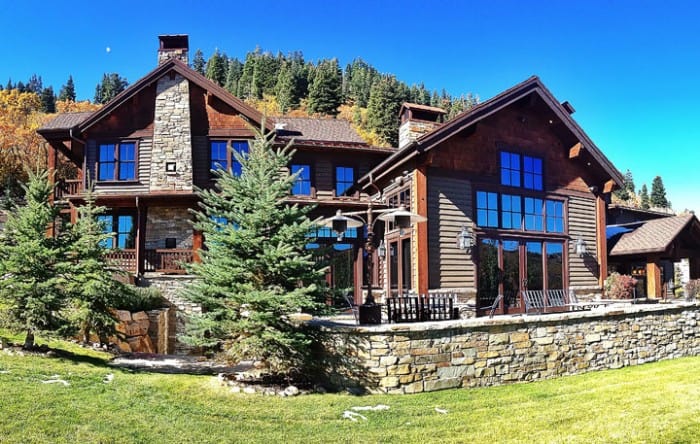 Photo via Amanda
Ok, seriously this house?! This is where we got to stay in Park City courtesy of Anthology.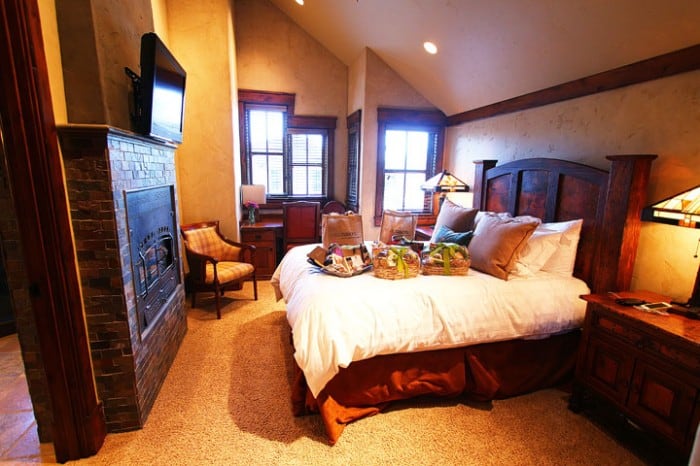 Photo via Amanda
Amanda and I shared this gorgeous room together with all kinds of goodies waiting for us on the bed.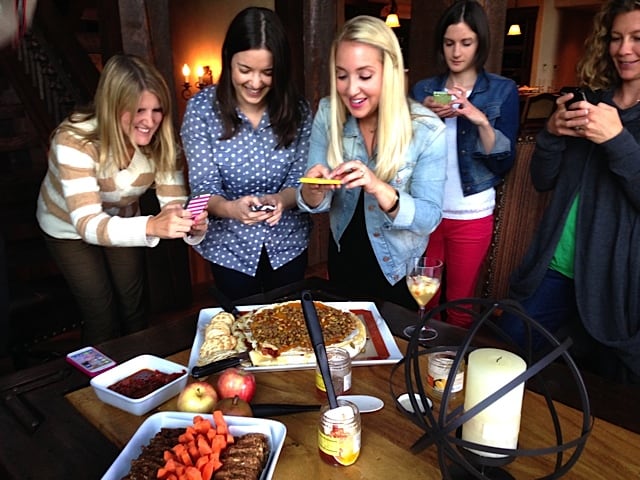 Photo via Sandy
Sandy made us the most delicious Baked Brie using Harry and David products. We were in hog heaven. Look at the foodie paparazzi, lo!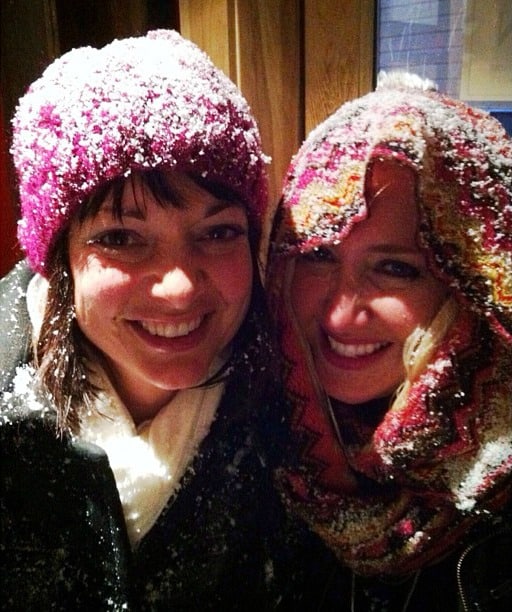 Our first evening in Park City, it started snowing! Dara and I walked arm in arm in the snow to dinner. I used my scarf as a hat, lol!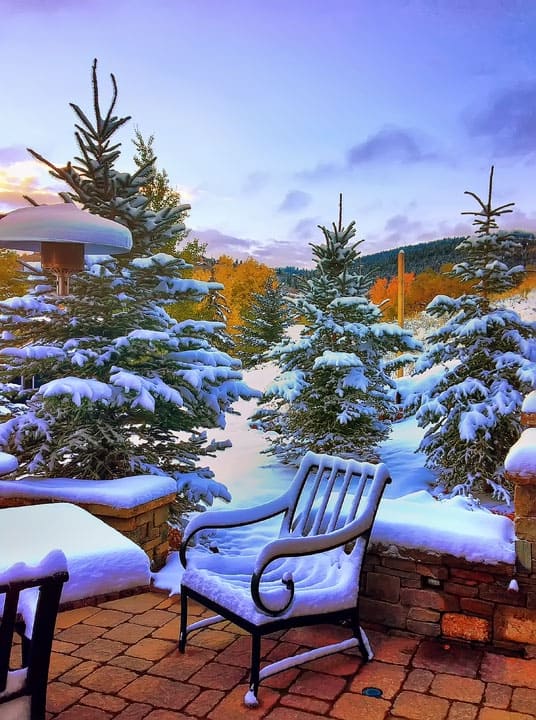 Photo via Amanda
We woke up to a winter wonderland outside! Amanda caught the snow perfectly here.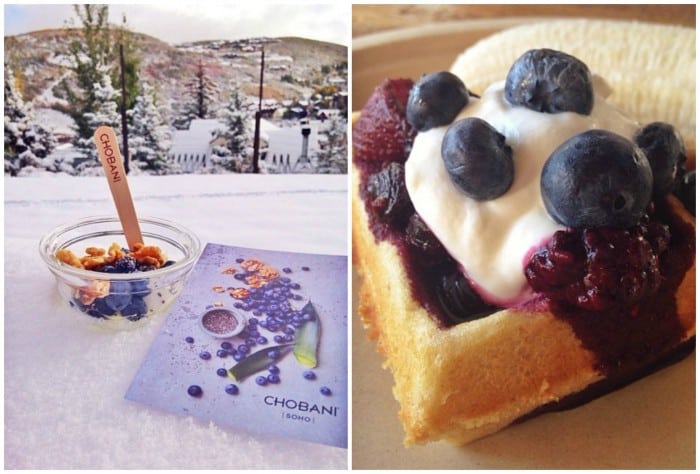 One morning we had a Chobani yogurt bar and one morning we had Dine and Dish's fabulous waffles. Mmm!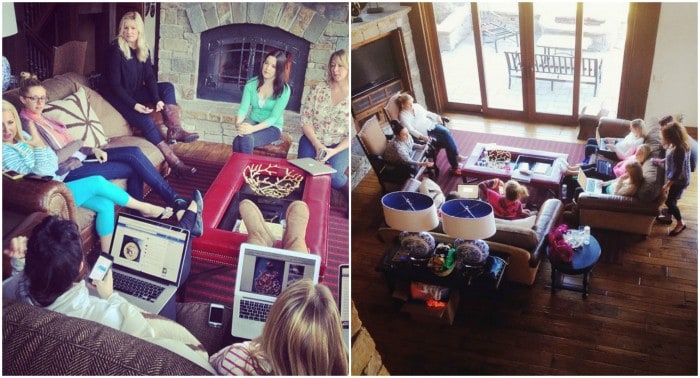 Most of the time we spent gathered around the living room talking and learning from each other.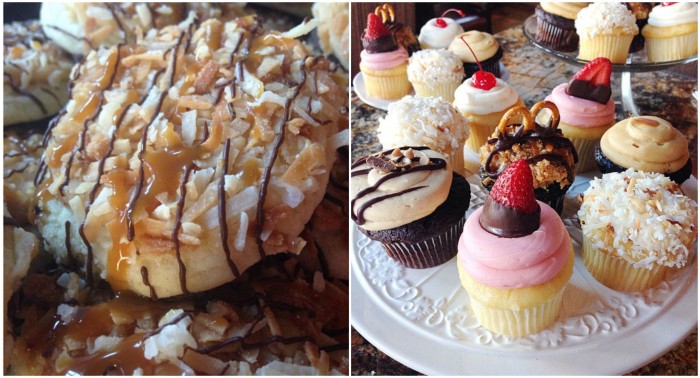 Sweet Tooth Fairy spoiled us rotten with cookies, cupcakes and cake bites. Oh baby!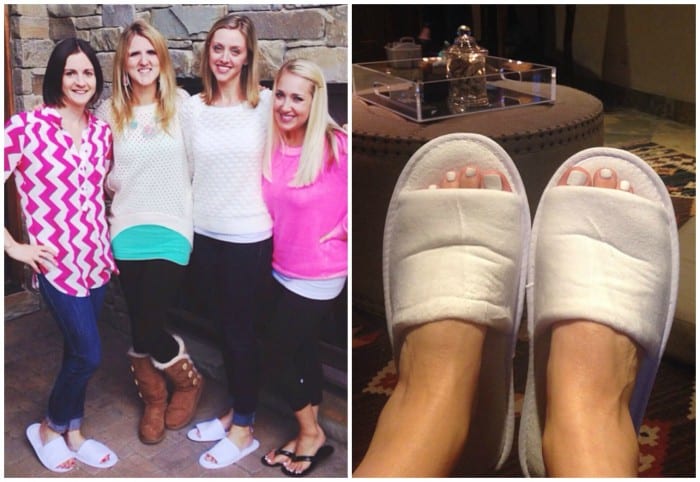 One afternoon we got pampered by Zante Spa with mini massages, manicures and foot massages.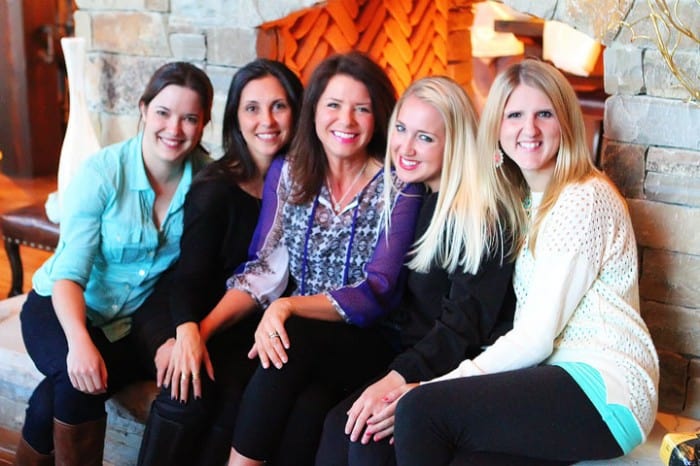 Photo via Amanda
Before our last dinner together we got some group pictures! Love these women!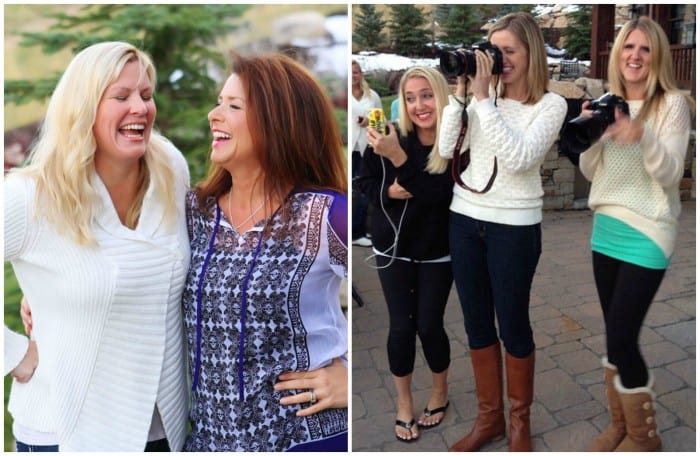 More silliness snapping pictures 🙂
Right photo via Maria
Our dinner table was so beautiful. We had the most lovely dinner prepared by the Deer Valley Resort Chef. I'm still dreaming about it!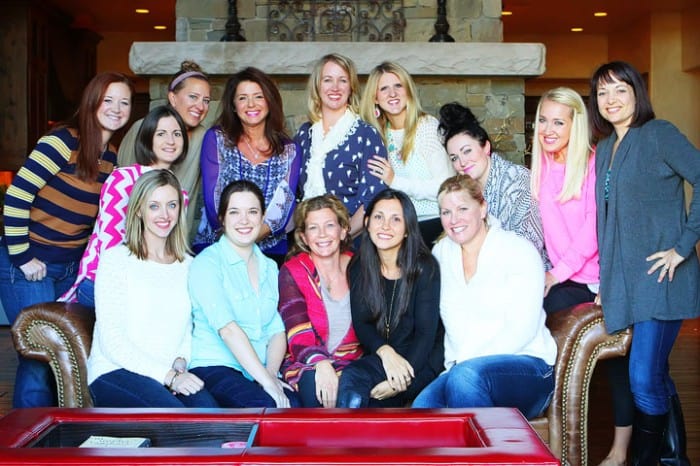 Photo via Amanda
Better Blog Retreat Girls: Heidi, Sandy, Kristen, Amanda, Jessica, Jenny, Rachel, Maria, Ali, Lindsay, Kelley, Gina, Lori, and Dara (And Lisa, not pictured)
Thank you so much to all of our sponsors: Anthology, Chobani, DeLallo, KitchenAid, Deer Valley, OXO, Whole Foods, Wisconsin Cheese, Harry and David and many more. Thank you for providing us the best weekend!