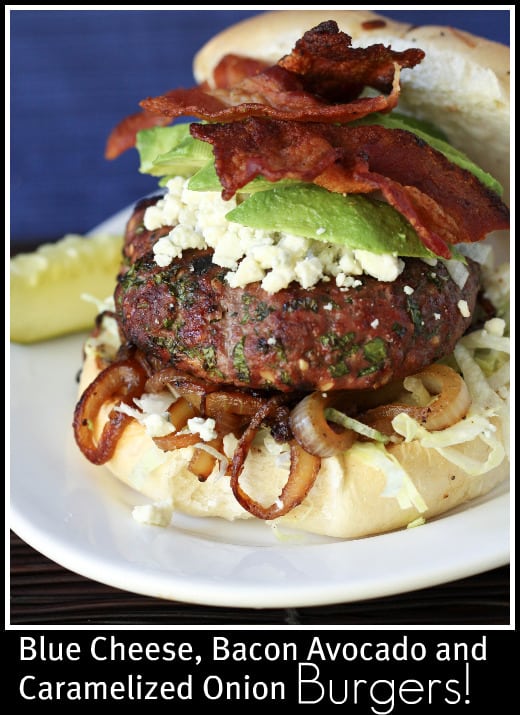 Good Tuesday to you! Remember when I told you guys I am creating some recipes for Smithfield.com? My latest recipe is posted today….Come on over to Smithfield.com to see my Blue Cheese, Bacon, Avocado and Caramlized onion Burgers. This is a great Burger for any grilling day. You'll definitely need a big bite and a napkin to tackle this baby!
Come on over to Smithfield to visit and leave a little comment for me to say hi 🙂 Thanks everyone, you've got to check out this recipe…..burger heaven!!
____________________________________
Have a beautiful Tuesday friends 🙂 See you soon with a new recipe!