I remember running around California Adventure with my boys last year wondering what on earth the construction site in the middle of the park was going to be. What a thrill when I heard it was going to be a new upscale restaurant. Carthay Circle Restaurant opened it's doors June 15, 2012. It has a very Old Hollywood feel with swanky decorations that resemble the exact theater that some of our favorite Disney movies premiered at so many years ago.
We ordered dinner and really enjoyed their impeccable service, signature fried biscuits and firecracker duck wings just to name a few.

Carthay Circle Restaurant is for park guests only, with a surprisingly upscale modern Southern California style menu.
We took our whole family for this review but my husband and I both agree it's best for adults.
Here are some tips we learned:
1. Note that if you are an annual pass holder, you get a discount with your card.
2. Be sure to make reservations ahead of time, call (714) 781-3463.
3. If you'd like to feel Hollywood-esq, ask for the Hyperion or Buena Vista private dinner room for parties up to 6. Or, they also have a larger room that fits 12 adults comfortably.
4. Keep in mind that if each person in your party purchases an entrée and either an appetizer or a dessert, you are eligible to receive a ticket to a Reserved Center Stage Viewing Area for the World of Color water show.
Preview the Lunch Menu HERE, Dinner Menu HERE, and Children's Lunch Menu HERE and Dinner Menu HERE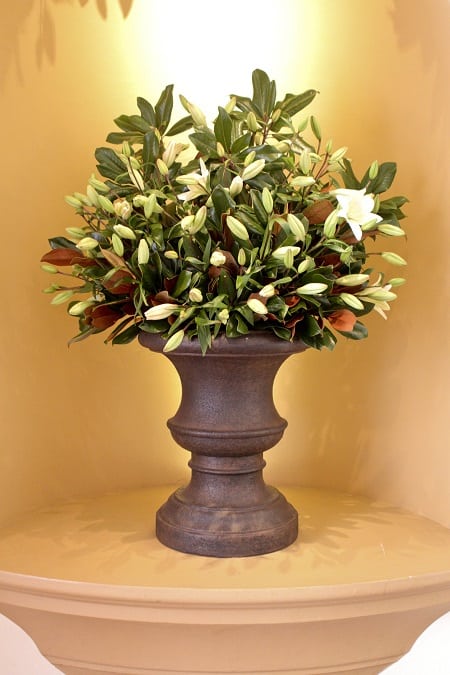 Love the flower arrangements in the dramatic entrance of the restaurant.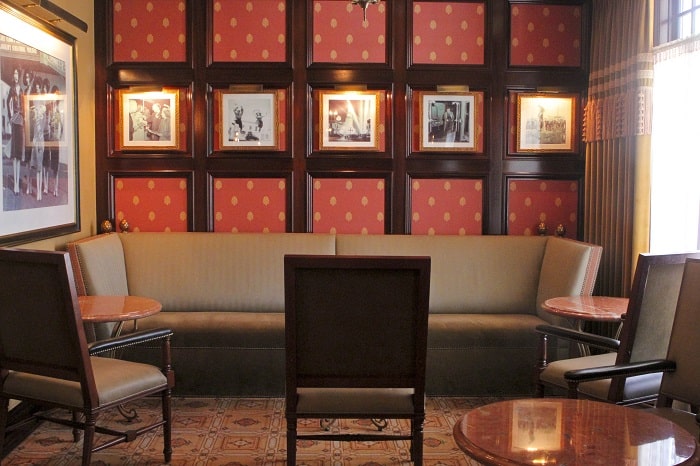 Here's one sitting area you can choose while waiting for your seats. Love the deep moody colors.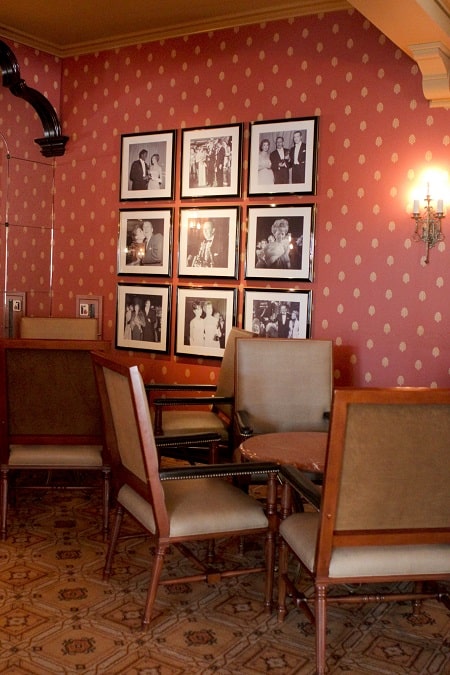 More tables to sit. Lots of old pictures to look at from the original Carthay Circle.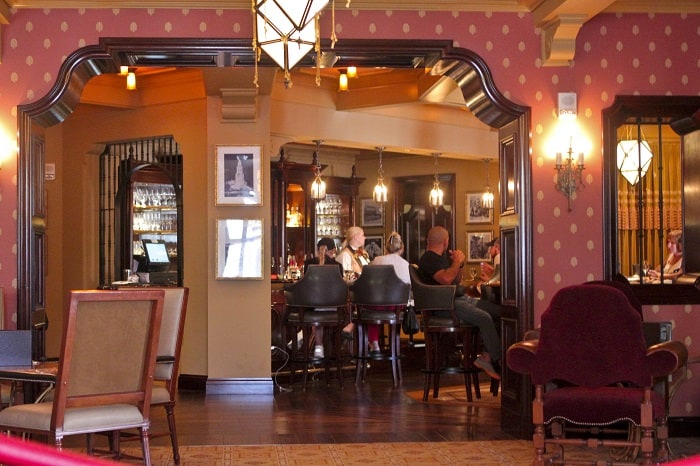 Directly across from a sitting area is the bar/lounge where you can order appetizers and drinks. You can order while you are waiting to be seated if you'd like.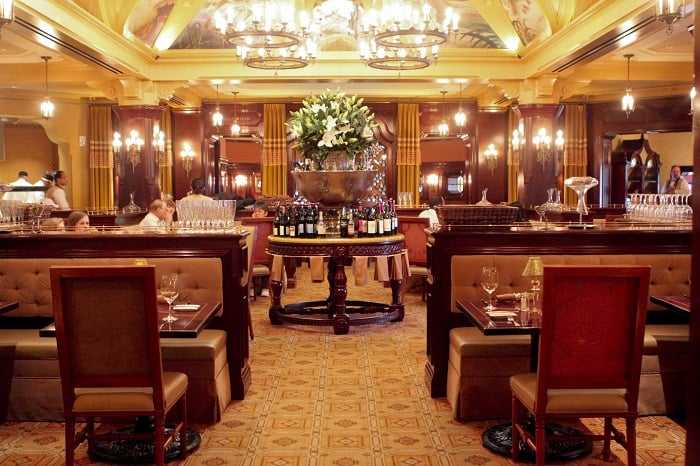 You take stairs or an elevator to this gorgeous dining area. From the floor to the ceiling, every detail was carefully thought out.
Nice soft booths on one side and leather seats on the other. We were in the corner, you can see Pax in his little high chair.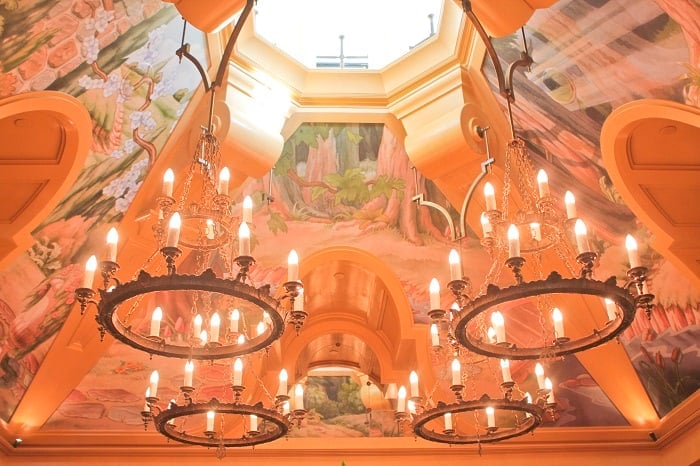 Could not get over how gorgeous the ceilings were. Make sure you look up 🙂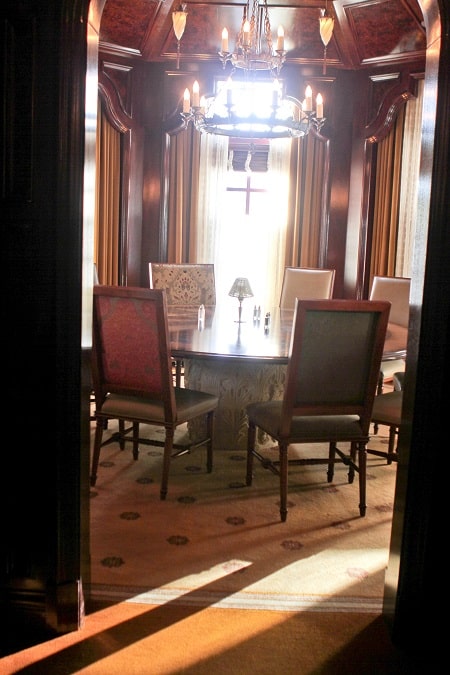 There are private dining rooms you can reserve for an intimate setting. You can see I was snooping around, lol!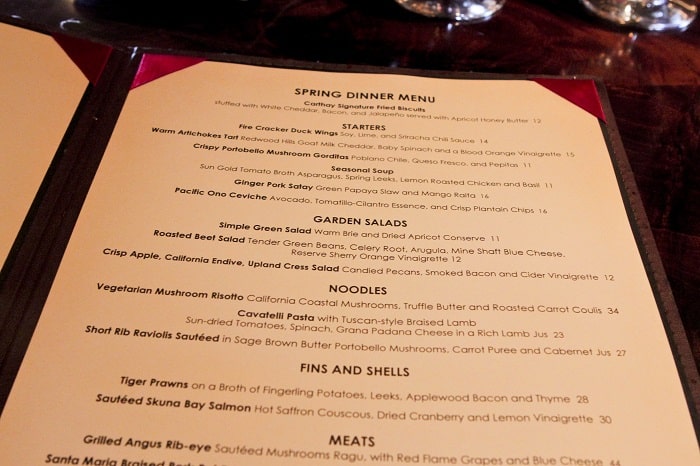 Let's get to the food. A little shot of the dinner menu.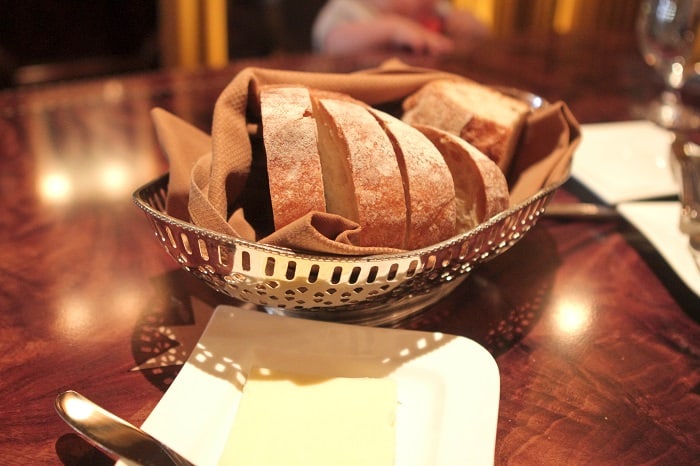 The sliced warm bread and butter was a great way to start the meal.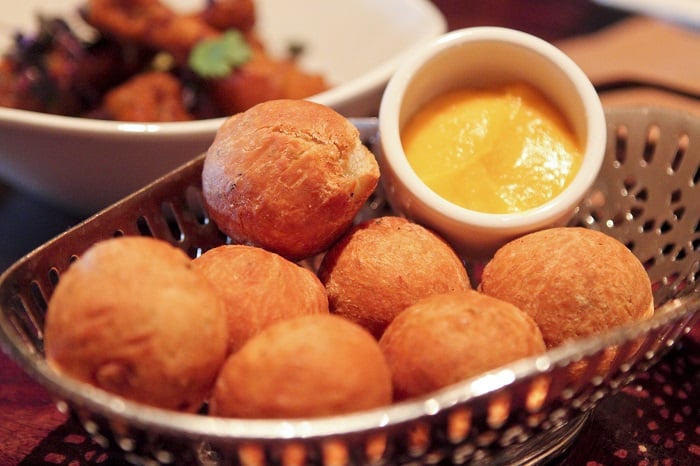 Carthay's Signature Fried Biscuits are a must. Scroll down and I'll explain.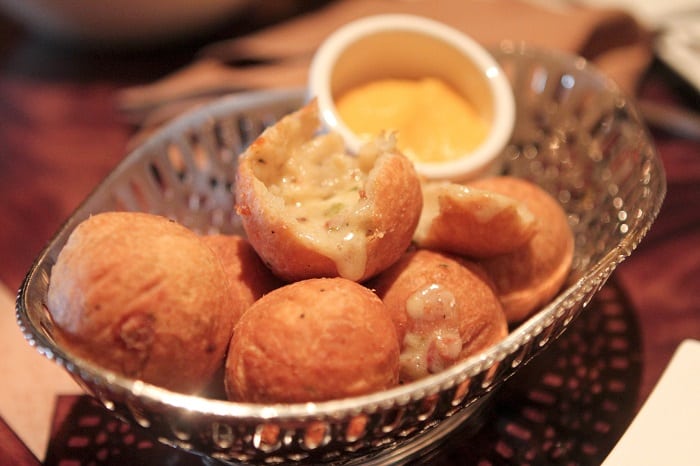 Hot biscuits stuffed with White Cheddar, Bacon, and Jalapeno, served with Apricot Honey Butter. They were that good. It's a must order.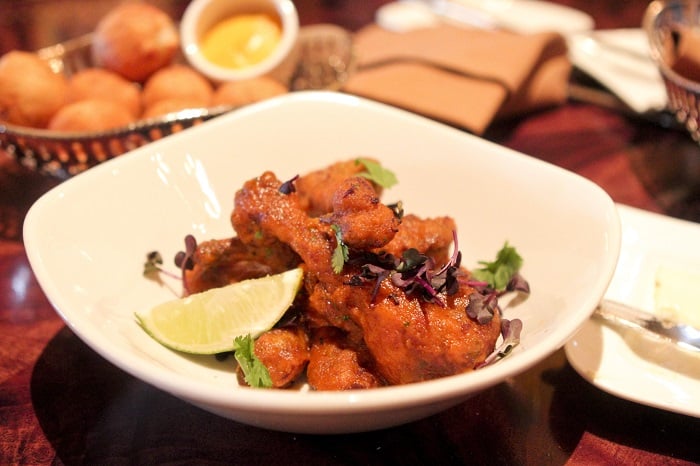 These are the Firecracker Duck Wings. I will say they are spicy, so the kids will most likely not be having any. I LOVED them. I think I had the whole bowl to myself because the rest of my family are "mild only" eaters.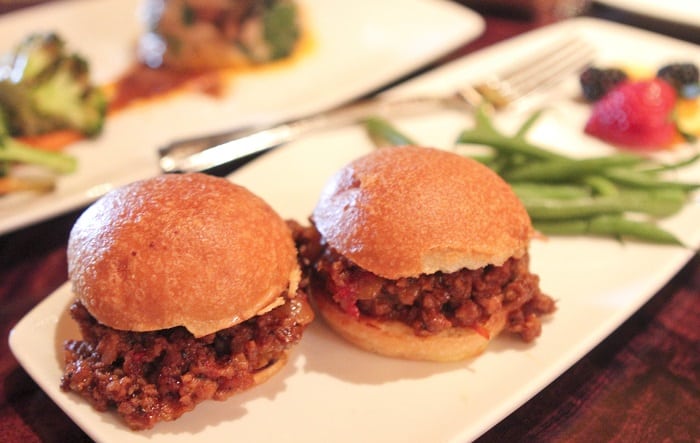 The kids ordered the Sloppy Joe Sliders. They came with a side of fruit and some vegetables. Both of the boys really liked them.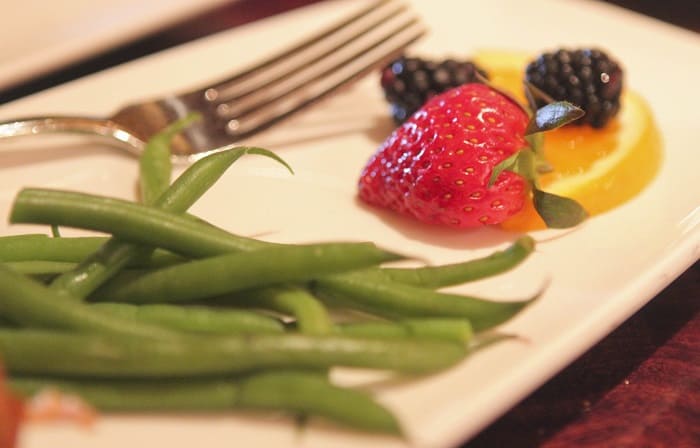 Here's a shot of the fruit and green beans that were on the side.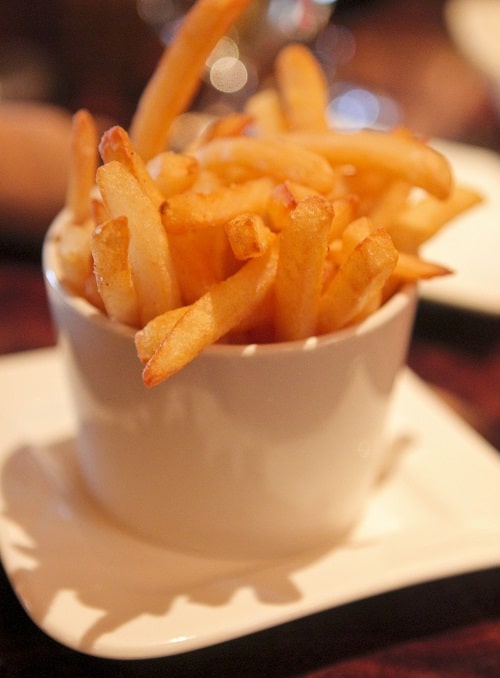 I definitely had to order a side of french fries for sampling! They were great.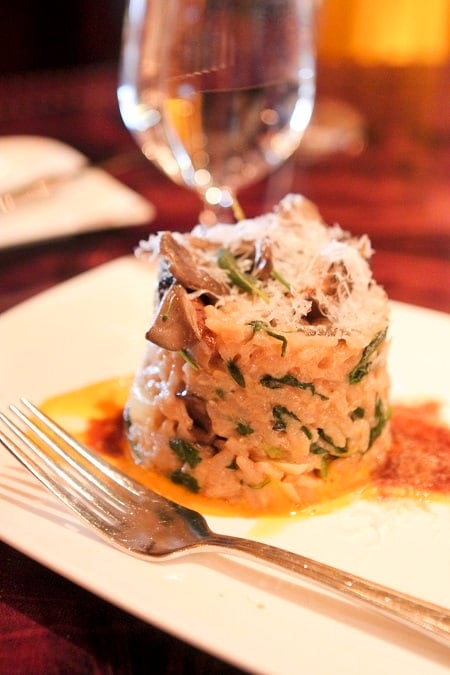 I ordered the Spring Vegetable Risotto. There were California Coastal Mushrooms, Truffle Butter and Roasted Carrot Coulis. I really enjoyed this dish and would order it again.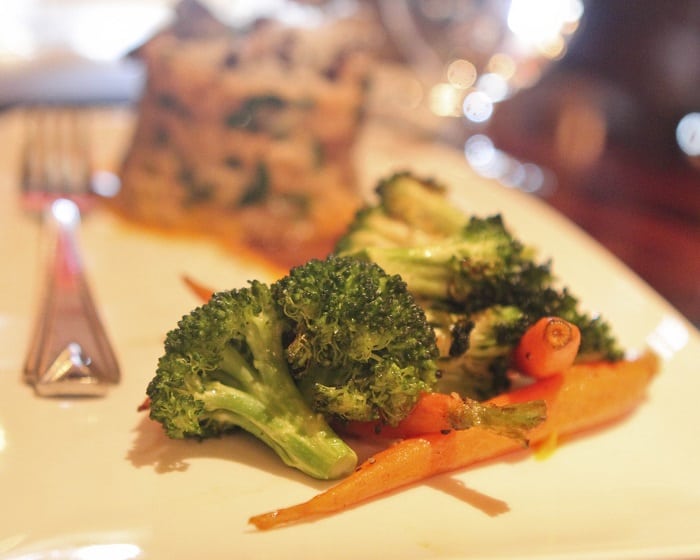 A shot of my vegetables on the side.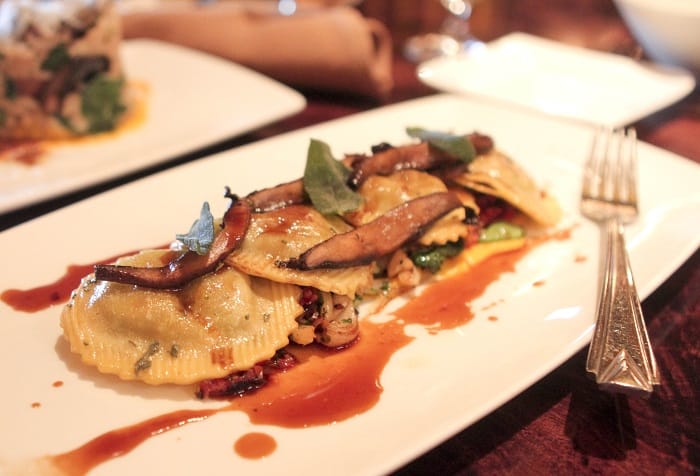 My husband ordered the Sauteed Short Rib Raviolis in Sage Butter. I don't think he would have been full from just these four ravioli. We had plenty other items that we shared, so keep that in mind when ordering.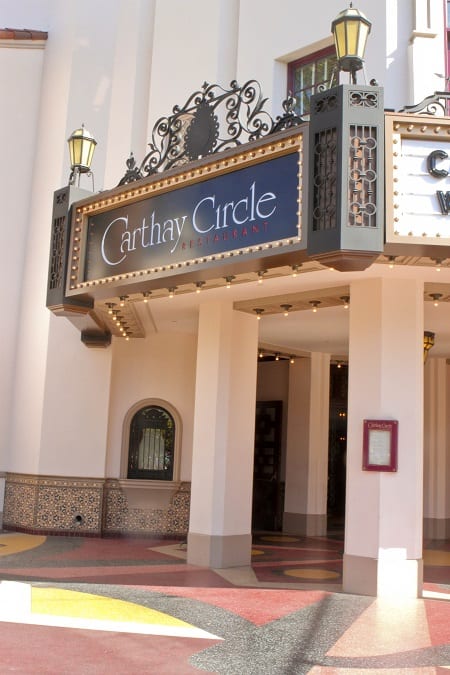 All in all, we give this restaurant 2 thumbs up. Beautiful restaurant and great food for Disney. If you ask us, we'd keep this one just for the adults but we did take our kids and they were fine. The staff is great and will accommodate any party.
Be sure to leave your thoughts and review of the restaurant. Did you order something we didn't? Let's hear it!
Disclosure: We are in no way associated or sponsored by Disneyland. Just a family who enjoys visiting the parks and giving you are honest reviews.