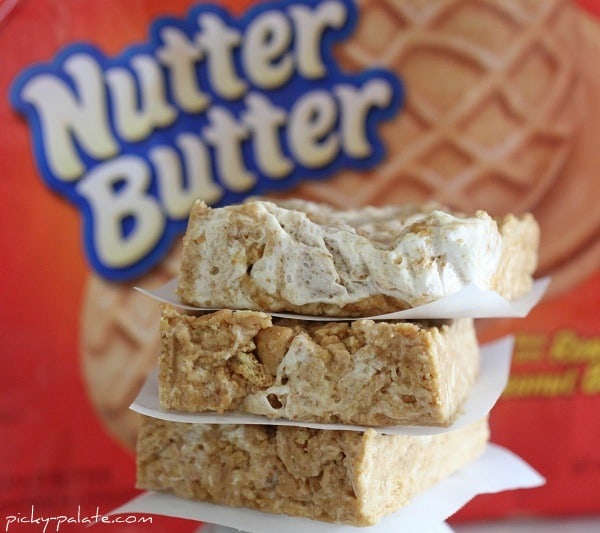 I usually don't post a new recipe on Saturday, but had to share this variation of the chewy cookie bars! You know I wasn't stopping with just Oreos right? Lol!
Same exact recipe, just used a package of Nutter Butters instead of Oreos and…..yah they were equally delish!
Also, before you go, I did a little face lift around here at Picky Palate. I get to upload bigger photos and I love my updated header! You can also scroll through my navigation bar and see some new features under my recipe index. It's much more organized into a few more categories. A big thanks to Emily from Swank Design for doing this for me!!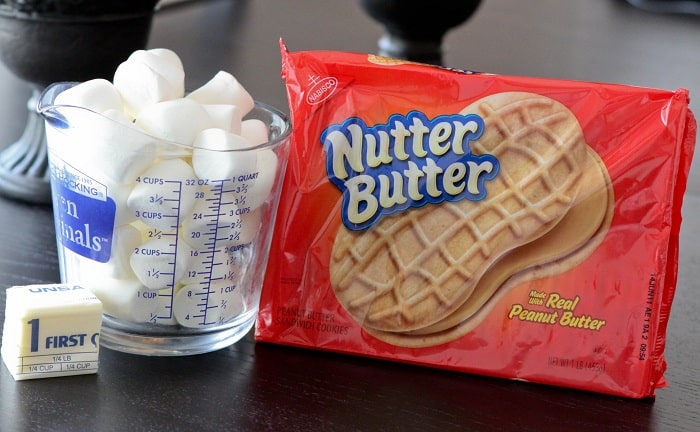 Here's your 3 ingredient check list 🙂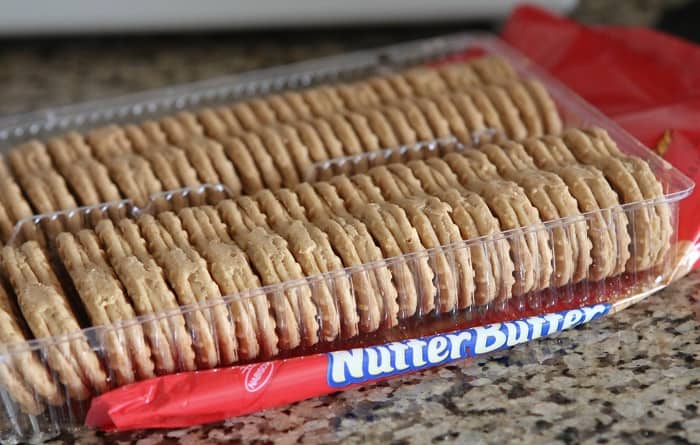 Peanut buttery delicious!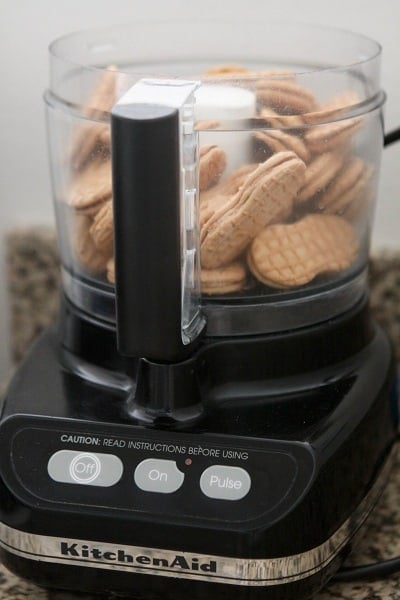 Place cookies into food processor until ground.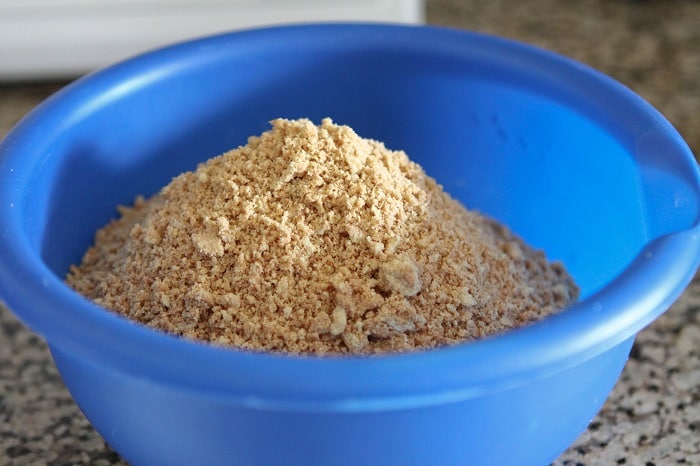 Here you have it 🙂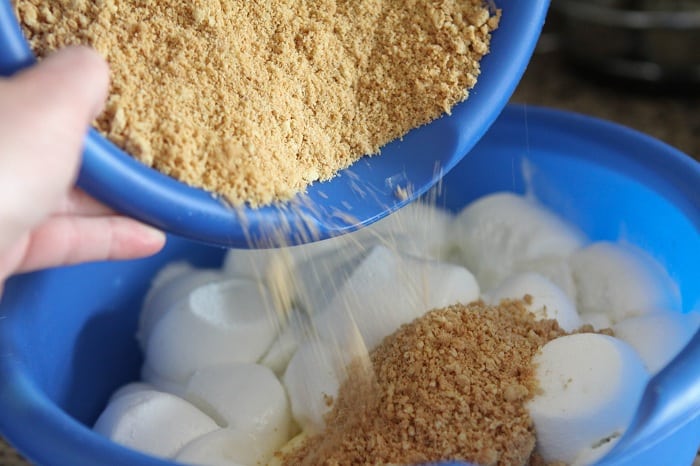 Pour your cookies into puffed up marhsmallows that have been cooked in the microwave with the butter.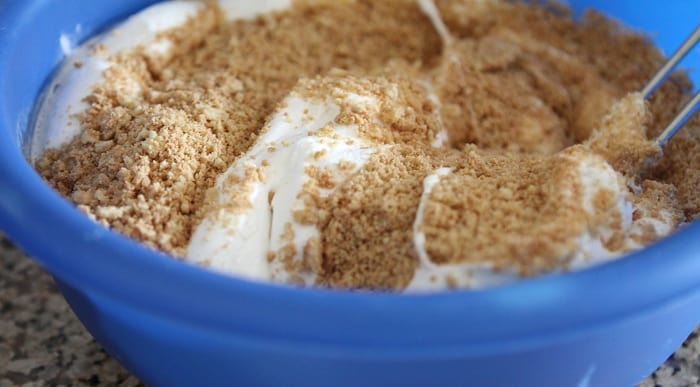 Give a good mix.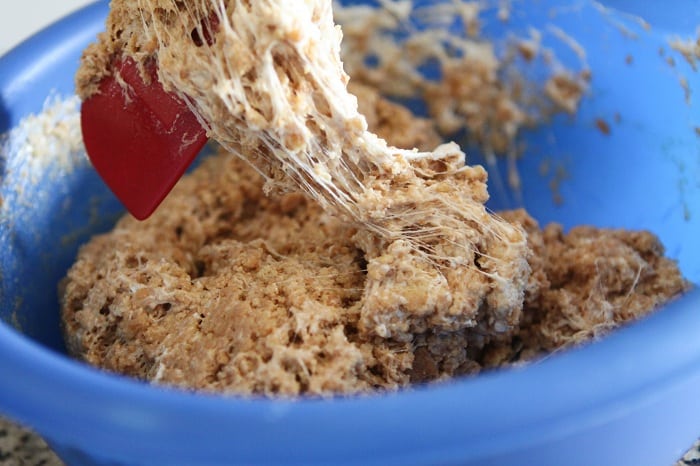 Mmmmm.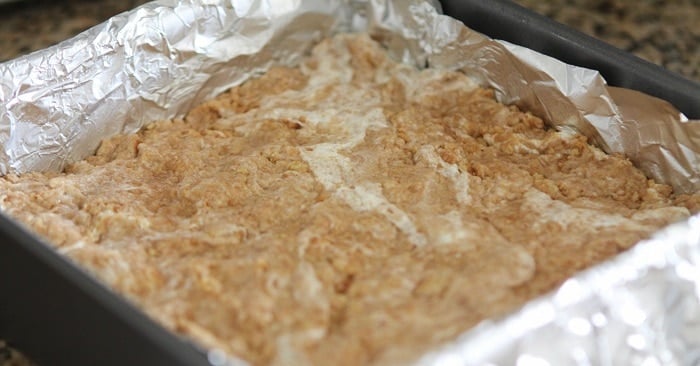 Let set up for 10-15 minutes (for a short cut put in the freezer for 5 minutes)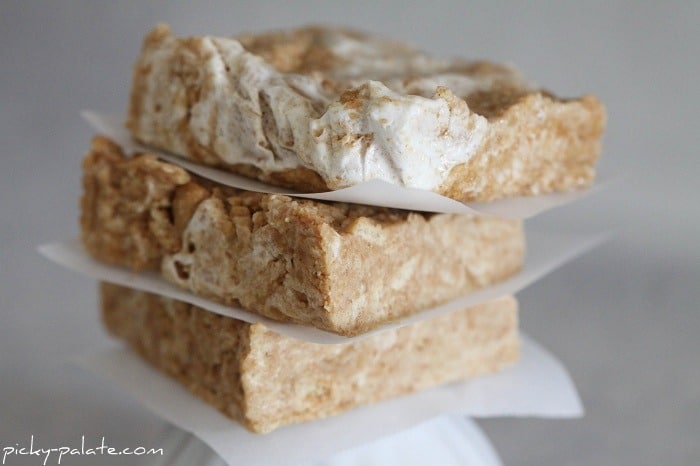 Cut into bars and serve!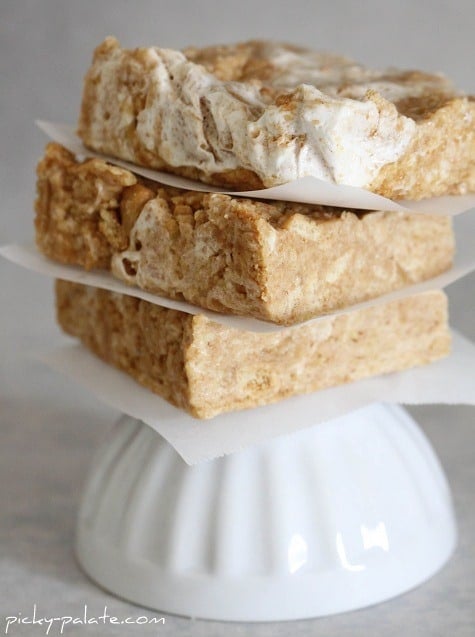 [ziplist]
Chewy No-Bake Nutter Butter Bars
One 1 pound package of Nutter Butters
5 cups Large Marshmallows
4 tablespoons butter
1. Place Nutter Butters in food processor and pulse until ground. Melt marshmallows and butter in microwave until puffed, about 1 1/2- 2 minutes. Remove and pour in ground Cookies. Stir to combine then transfer to a foil lined 8×8 inch baking pan. Let set up for 10 minutes. Remove bars out of pan with edges of foil and cut into squares.
Makes 9-16 bars