This healthy Chia, Dark Chocolate and Mint Shake is great any time of the day!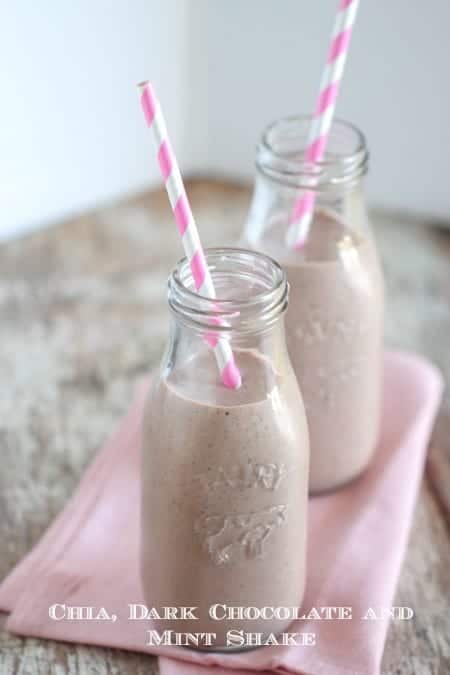 Is there anything better than a guilt-free delicious shake? I think not 🙂 I've got a great recipe and new cookbook to share with you today that I think you are going to love!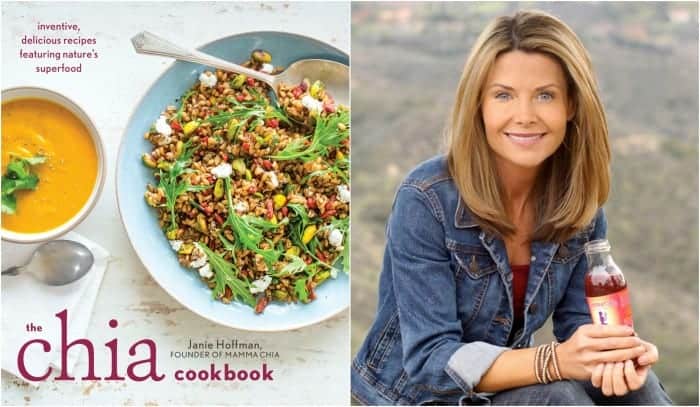 I am thrilled to share a new cookbook called The Chia Cookbook by Janie Hoffman. She is the founder and CEO of Mamma Chia, an organic line of chia-based foods and beverages. She has been featured in the New York Times, O magazine, Everyday with Rachel Ray, Details, Vogue, Real Simple, Prevention, Glamour, and the Today show.
As you read through the recipes in this book, you'll see that it's possible to incorporate chia into everything, and I mean everything—breakfast foods, soups, salads, cocktails, main dishes, desserts.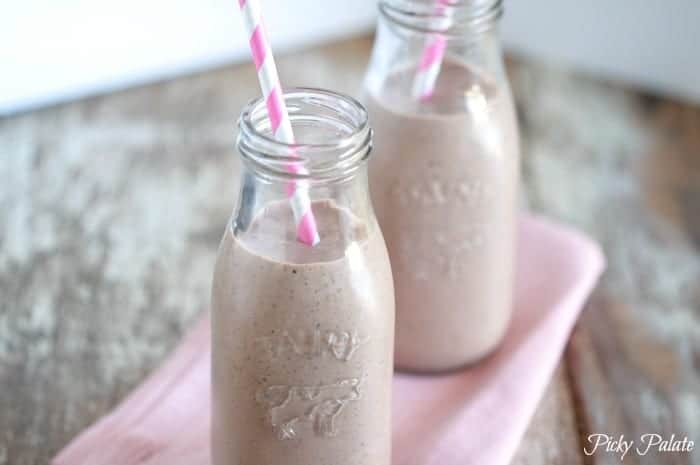 My husband and I have been enjoying chia for the last couple years so I was anxious to try out Janie's new book! When we lived in Newport Beach, we had a Whole Foods Market right by our house and we would pick up Mama Chia drinks every time we would grocery shop. They are my favorite! I was immediately drawn to this Chia, Dark Chocolate and Mint Shake in the Chia Cookbook. All of my favorite flavors! It could not be more simple to prepare which is always a plus.
Chia is a powerful little seed with incredible health benefits. In this mouthwatering recipe collection, you'll learn the secrets of incorporating this ancient superfood into modern meals from breakfast to dinner and happy hour to dessert.
Hope you enjoy this fun and healthy shake!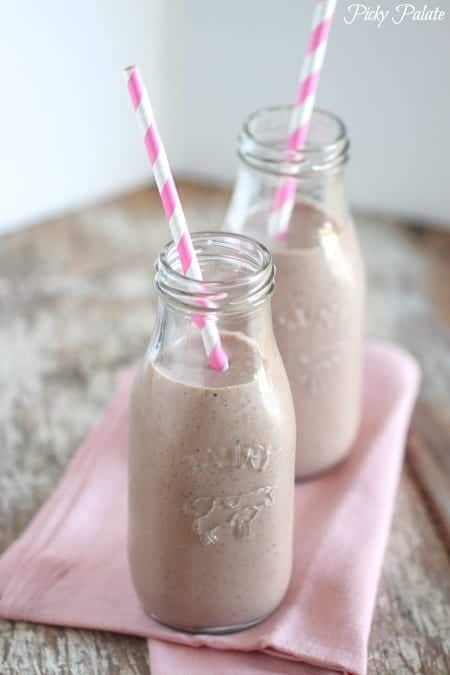 [ziplist]
Chia, Dark Chocolate and Mint Shake
[post_thumbnail]Prep time: 5 min | Cook time: 0 min | Total time: 5 min
Ingredients
1 cup

unsweetened coconut milk, almond milk or fat free milk at room temperature

2 tablespoons

chia seeds

2 tablespoons

unsweetened cocoa powder

1 cup

vanilla frozen yogurt

1 teaspoon

honey

1/8 teaspoon

peppermint extract
Directions
Chill two tall glasses. In a liquid measuring cup or small bowl, stir together the coconut milk beverage and chia seeds and let stand 20 minutes.
Place the coconut-chia gel, cocoa powder, frozen yogurt, honey and peppermint extract in a bleder. Cover and puree until smooth.
Pour into the chilled glasses and serve.
Makes 2 Servings