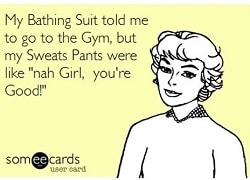 Happy Tuesday to you! Another edition of my chit chat page today. Just a little bit of chat about what's been going on over the last week or so.
For those of you who follow me on Instagram, you may have seen this ecard I posted. Seriously laughed my head off. I always seem to find these when I am about to go to bed, which for some reason makes them more funny.
Funny how our stretchy pants have a way of making us feel like we are A ok 🙂 Haha! Changing subject quickly. Have you tried these Tapatio Lays?! Actually don't because you'll be tempted to eat the whole darn bag like me. They are spicy and fabulous.
I am such a sucker for those salty, crispy ridiculously unhealthy chips which is why I'll only buy them on a rare occasion!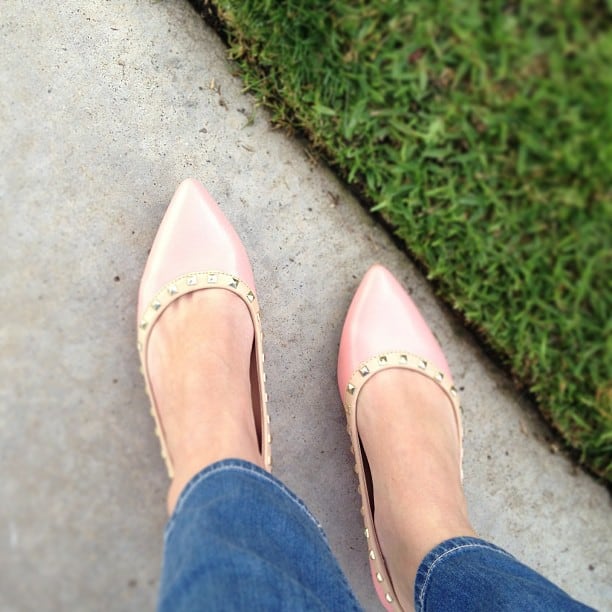 Over the weekend, I found these fun pink/gold flats from Forever 21. Pretty comfortable and only $26. They are a copycat version of the Valentino flats that are about $700. I'll stick to these, lol!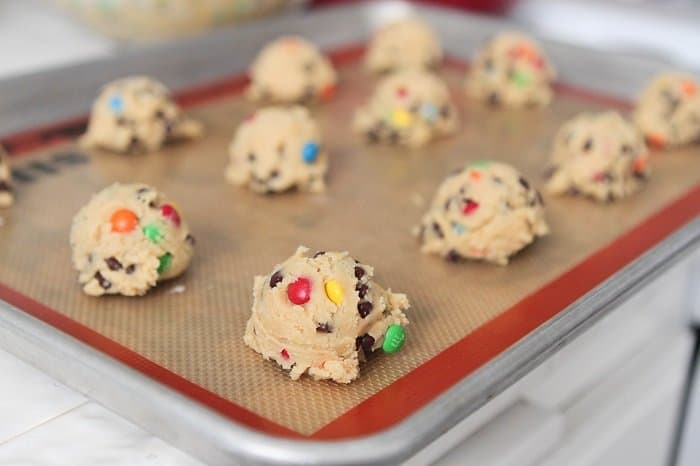 For those of you who have been waiting for the recipe of my Perfect M and M cookies I posted a teaser HERE. Don't worry, the recipe is coming first thing tomorrow! Yay 🙂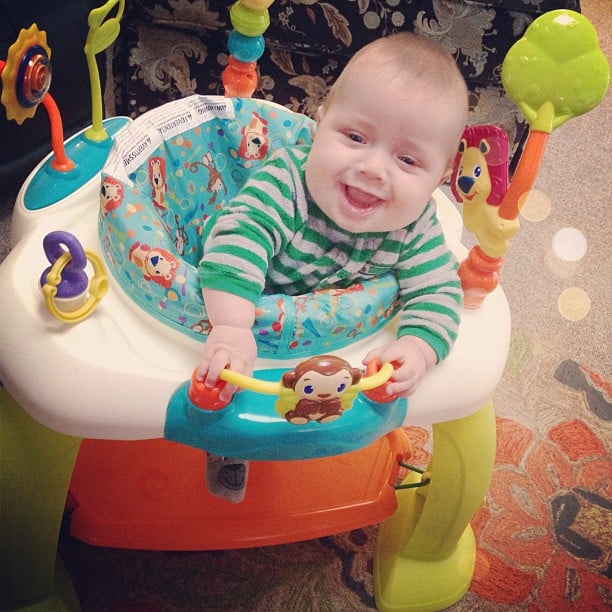 Pax has graduated to his new favorite toy from Target. I believe they are called exersaucers? Something like that. There's all kinds of fancy ones and I figured since he'll grow out of it in a couple months we'd just get this modest one for $40. He loves it and I'd recommend it for your 6-7 month olds. Go Pax Go 🙂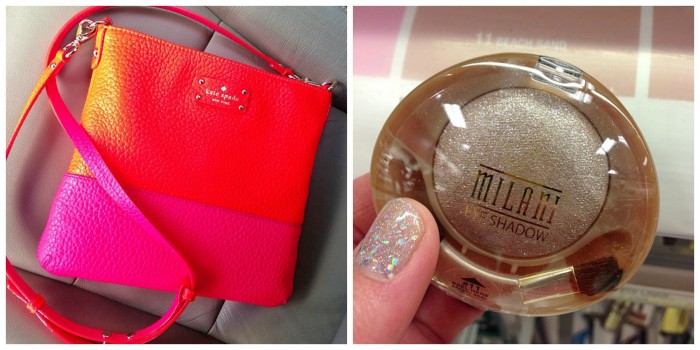 Two favorites right now, my bright orange and pink Kate Spade messenger bag for Spring/Summer. I saw it at Nordstrom a couple weeks ago and had to have it. I'm a sucker for all of her stuff but this was exactly what I had been looking for. I use a huge diaper bag most of the time, but when I go out without Pax occasionally I like to have a bag I can take for just my wallet, keys and phone. I love it! Ok, next time you are at Target I must recommend my favorite eye shadow by Milani. It's called Beach Sand. I use it by itself during the week or it can be layered with color too. It's got just the right amount of shimmer without looking like a freak show. I believe it's under $4.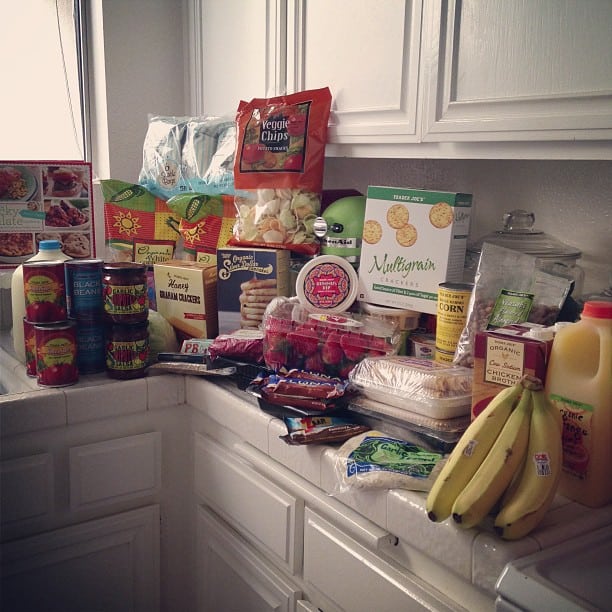 Anyone else have this issue when they go grocery shopping at Trader Joe's? I seriously went in for a few things and came home with this to put away!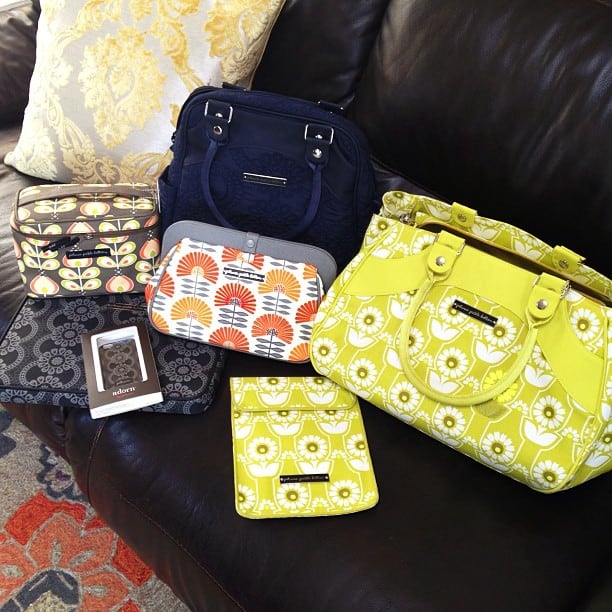 Speaking of diaper bags……that big yellow one you see is my new bag that I use from Petunia Pickle Bottom. I have used their bags ever since my older boys were babies almost 10 years! Their prints keep getting cuter and cuter. I am such a fan of their new Spring prints. How fun are their tech cases too? My iPad, laptop and iPhone will be so very stylish 🙂  Check them out when you are in need of some new bags!
News around the web…..so excited for my friend Lori of Recipe Girl. Her cookbook is just about here, a couple weeks. Pre-order her beautiful book. I received an early copy this week and it's amazing.
My friend Gaby Dalkin also has a cookbook coming out in April called Absolutely Avocados. Let's just say this will be a favorite of mine, my husband and I eat avocados daily, so looking forward to Gaby's book!
My friend Amanda of Kevin and Amanda  is offering free Hi-Res downloads of her beautiful Splashing Fruit Photos. They would look so great in the kitchen!
Picky Palate was named of the The Top 100 Food Mom Blogs for 2013 along with 99 of my friends. Thanks Babble 🙂
Happy Tuesday friends, see you tomorrow with that killer cookie recipe!
xoxo
Jenny
FOLLOW PICKY PALATE ON INSTAGRAM! Show me what recipes you're making from Picky Palate by using #pickypalate.
Other recipes you may enjoy...
Comments