I'm already on Chit Chat Fourth Edition, boy time flies when you are having fun 🙂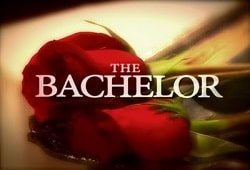 Before we even get started, I know this was sooo last week and kind of old news by now, but was anyone else completely surprised that Sean picked Catherine?! I thought for sure it was Lindsey.
I like Catherine, but it seemed like Lindsay was so ready for a family where Catherine seems to be far away from wanting to have kids.
Hopefully Lindsay will go and find herself a nice guy. Des as the next Bachelorette?! I'll totally watch, but I'm a bit surprised they would bring a guy into her cooky family, lol!
Did you also hear that Sean will be on Dancing with the Stars? Did you also know Sean's cute sister from the show is a food blogger? Cool huh?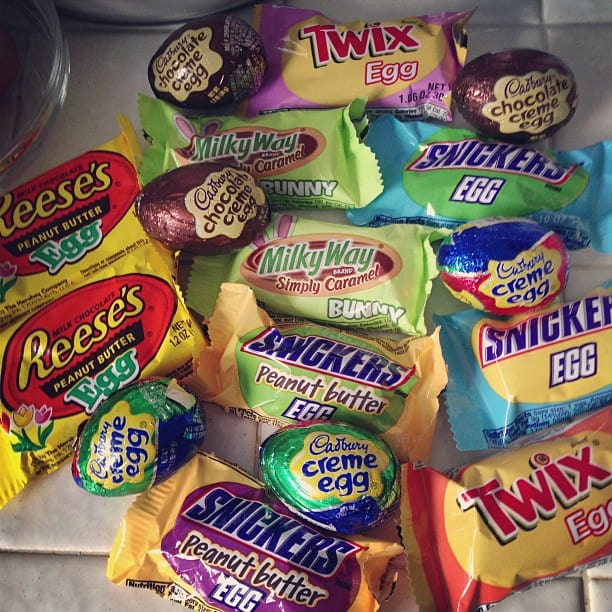 So, I am a little obsessed with Easter Candy. I don't know what is wrong with me, but I can's stop buying it. For some reason, candy bars taste better in egg form right?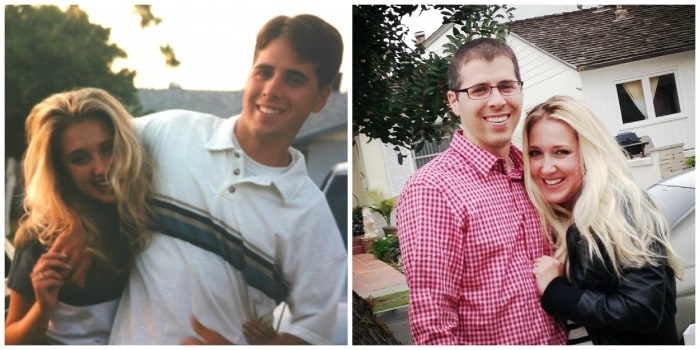 I was cracking up at these pictures a few days ago. The first one is when my husband and I were dating in 1997 and the one on the right is from a couple days ago. 15+ years has seriously flown by 🙂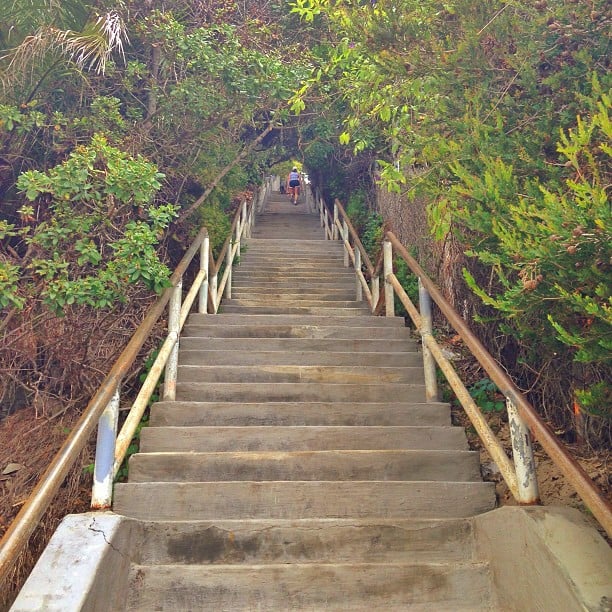 This is what they call Thousand Step Beach in Laguna. It is one of the hardest workouts ever. I've been running the stairs with my crazy husband who is hard core. Trying to keep up with him.
I also started taking classes at the Bar Method. Anyone taken these classes before? Oh my gosh, talk about killer workout. I highly recommend it.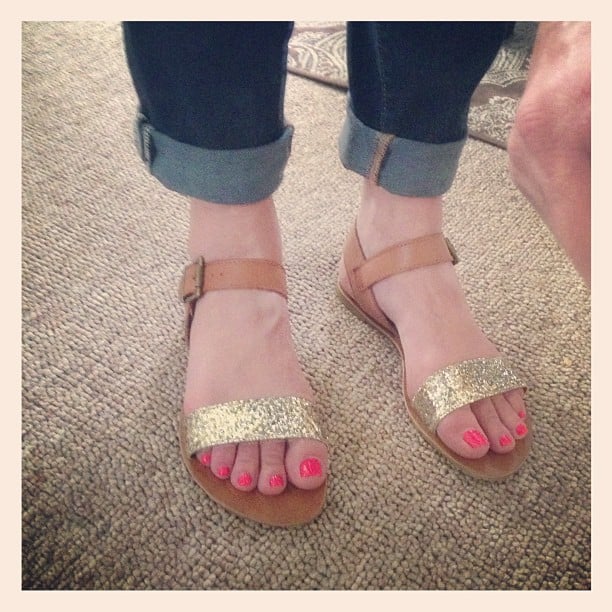 Over the moon about this find at Target. These sparkle sandals are only $16.99 and are surprisingly comfy! I know they have been tricky to find, but if you can find them, they are adorable on.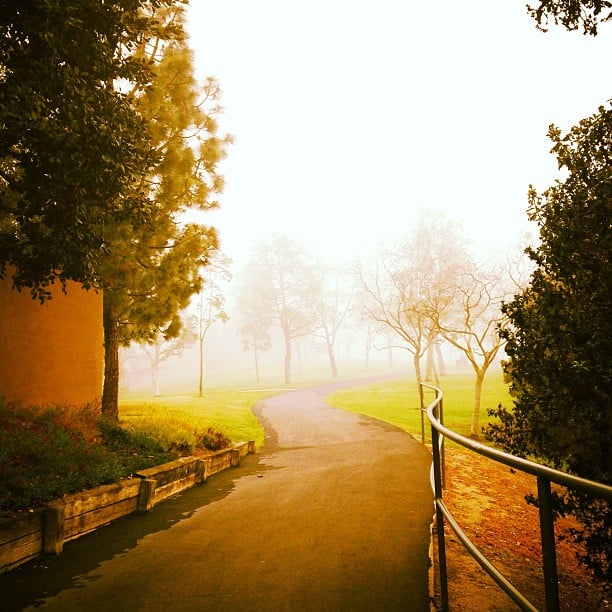 We've had crazy fog in the mornings lately. I took a walk with Pax a few days ago and snapped this photo. Kinda creepy and dream like, lol!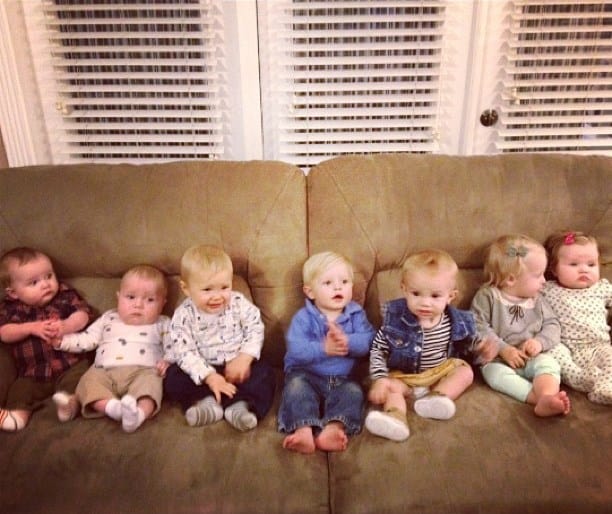 We went to AZ last weekend for a baptism and had all of Pax's cousins together for a photo. All 7 of these babies were born within1 year of each other. Seriously love this! If you look closely Pax is holding hands with his cousin Coleman, we were dying!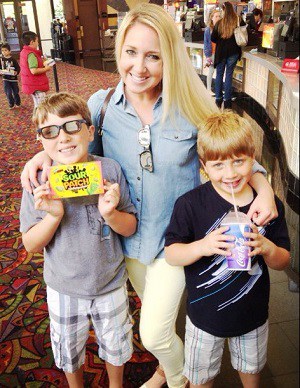 Took the boys to see Oz, The Great and Powerful last week. I was so excited to see it and I have to say I didn't love it. I was so disappointed. It was not really appropriate for little kids. I was even a little uncomfortable having my 7 year old watch some parts. Anyone else feel this way?

Some of my favorite J. Crew finds right now. The Polka Dot Blouse, No. 2 Pencil Skirt, Liberty Floral Scarf, Pink and White Stripe top.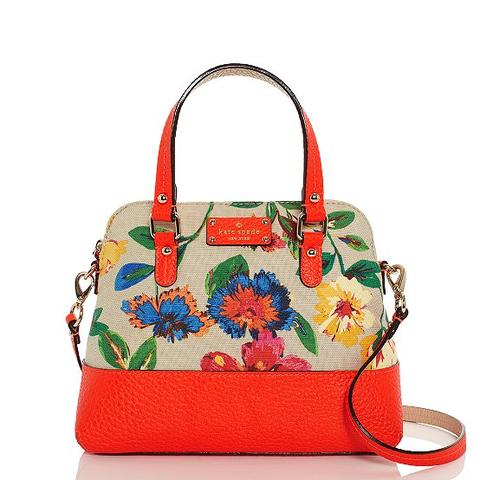 If money was no object, I'd go pick up this Kate Spade today, lol! Her new line is fabulous.
Loving these Cute Easter Bunny Tail Treats, Raspberry Coconut Magic Bars, Spicy Paprika and Lime Chicken, and this pretty awesome kitchen pantry
Have a wonderful week!