Chit Chat Sixteenth Edition
It's another chit chat day! Happy Friday to you!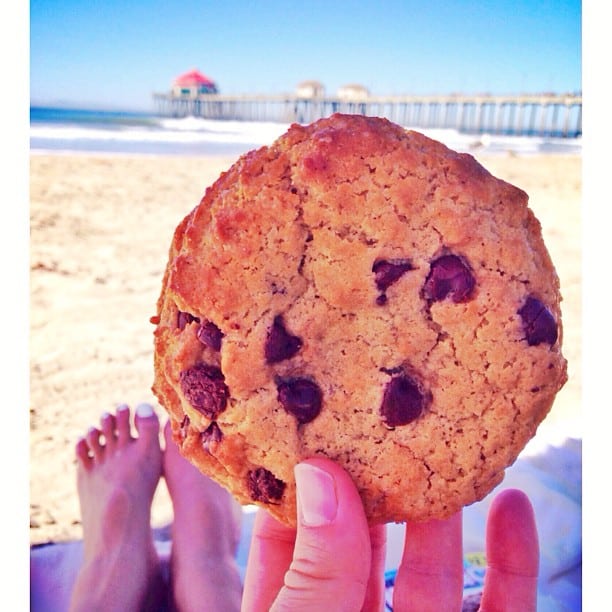 This past weekend, my sister came for a visit from AZ and the 2 of us stayed in Huntington Beach for a fun-filled 2 days. I felt like I was dreaming, we had the best time shopping, eating and lounging! This cookie was part of our dessert party on the beach 🙂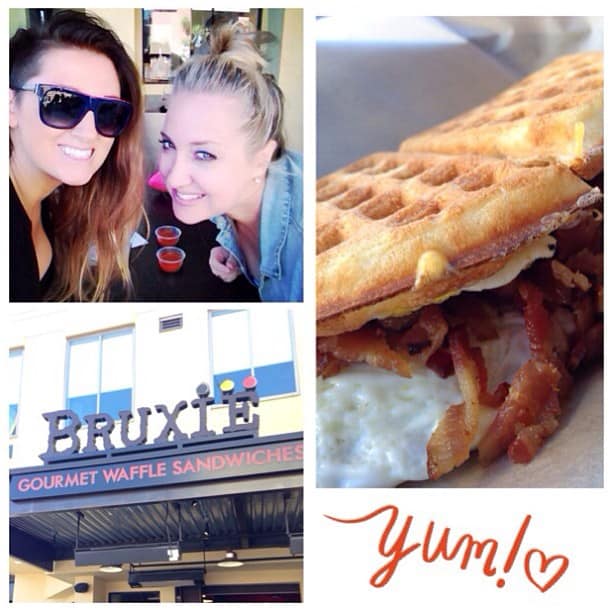 There's a new Bruxie opened in Huntington Beach. My sister and I shared the Bacon, Cheddar and Egg Waffle Sandwich. If you haven't tried Bruxie, make sure you check it out when visiting Southern California. See my full review of some of their best waffle sandwiches HERE.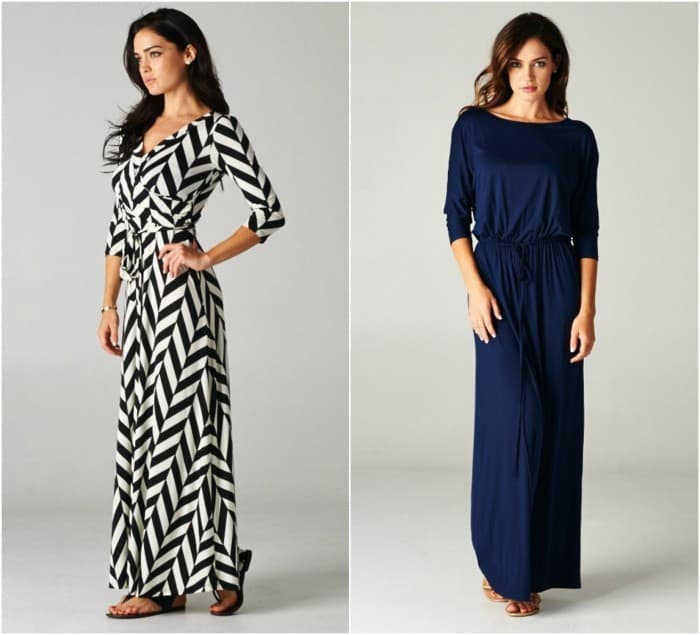 I have been in love with a (new to me) online boutique called Catch Bliss Boutique. Shannon is amazing to order from and has gorgeous affordable merchandise for sale. Make sure you check out all of her goodies. I have the black and white dress and could not be happier with it! Loving the Navy Boyfriend Maxi too!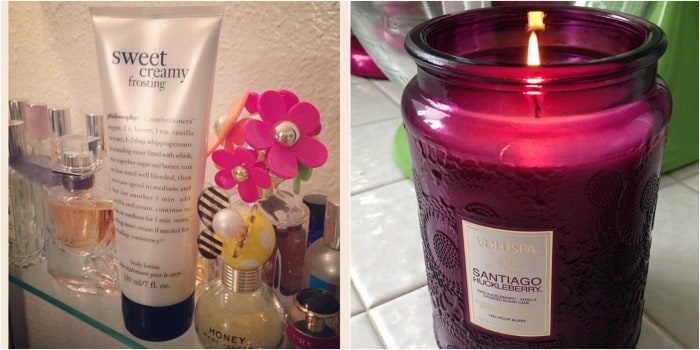 I have been LOVING Philosophy's Sweet Creamy Frosting body lotion. Talk about smelling sweet like frosting. I highly recommend it. Voluspa's Santiago Huckleberry candle is my new favorite right now. Smells like fresh blueberry pie throughout the entire house. They sell these and other scents at Anthropologie.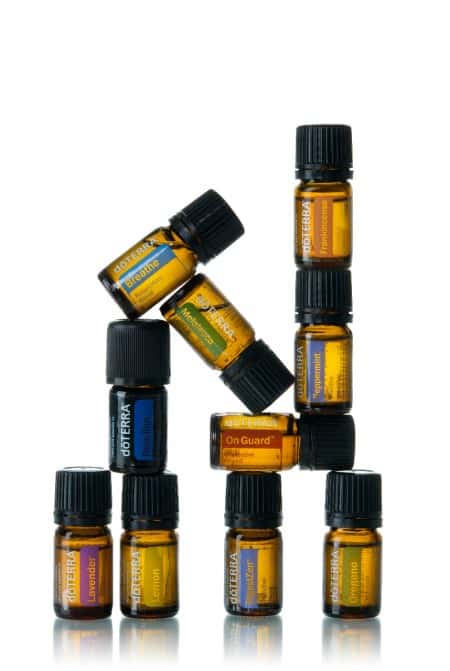 I have recently discovered DoTerra oils! Have I been living under a rock or what? I am so excited about these for my family. Does anyone use these? I'd love to hear your stories and any favorites you have.
I was not a believer until this past weekend. Saturday night I was out with my sister and by the end of the night, my nose was running and I felt a major head cold coming on. My sister pulls out her little purse kit and said, trust me these oils will totally help you. I figured I had nothing to lose, so I let her work her magic. She put a couple drops of "On Guard" under my tongue then I washed it down with water. Not even kidding, within 2 hours it was as if my head cold was about gone. I did a couple more drops before bed and when I woke up, I felt great. I could not believe it. If you haven't heard about these oils, they are totally worth checking out, see the site HERE. I signed up as a consultant so that I could get discounted oils. I am their newest fan! I am starting with the Physicians Kit which is what is pictured above. Can't wait to learn about all of these!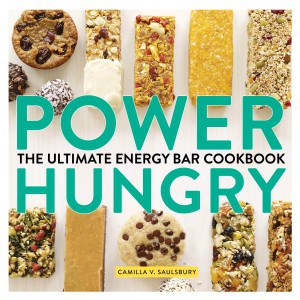 My friend Camilla Saulsbury has a new cookbook out called Power Hungry, The Ultimate Energy Bar Cookbook. Camilla is such a talented cook and blogger. I've had the privilege of knowing Camilla for years. We have competed in numerous cooking competitions together many years ago. Make sure you check out Camilla's new book!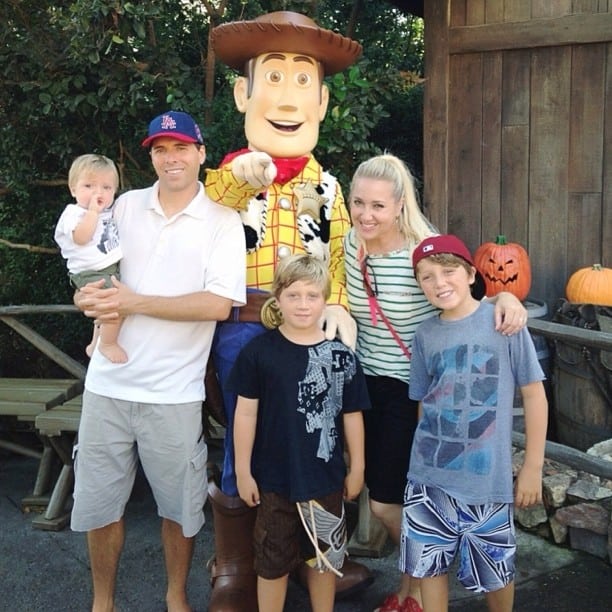 We had a rare family photo moment at Disneyland a couple weeks ago. Sherriff Woody joined us. Can't wait to get back to Disneyland for the Halloween Party. Anyone going this year? Be sure to check out our Where to Eat at Disney page for your upcoming vacations!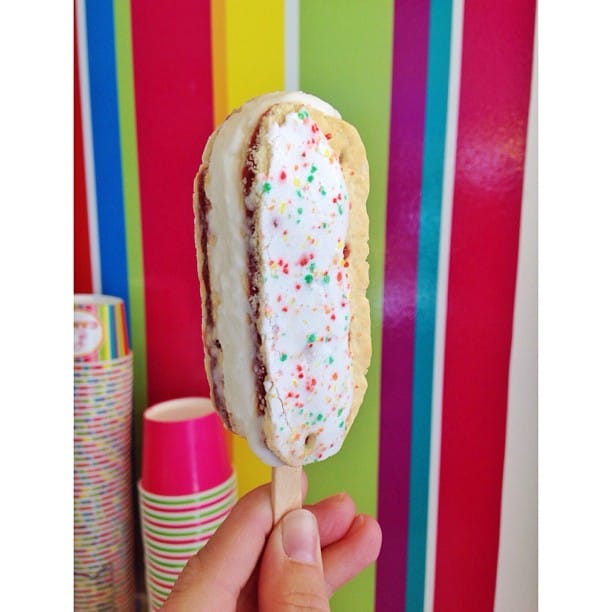 B. Candy, one of my favorite candy/ice cream shops created a Pop Tart Ice Cream Bar!! Can I just say it was incredible. If you are ever in the Newport Beach area stop in and get one of these bad boys. They make their own homemade ice cream in the shop. Amazing!!
Oh my goodness, last Saturday night we went to one of my favorite restaurants in Orange County called the Playground. They change their menu daily and the chef is unbelievably talented. Every single thing we ordered was a dream  These are just a few. Salivating just thinking about it!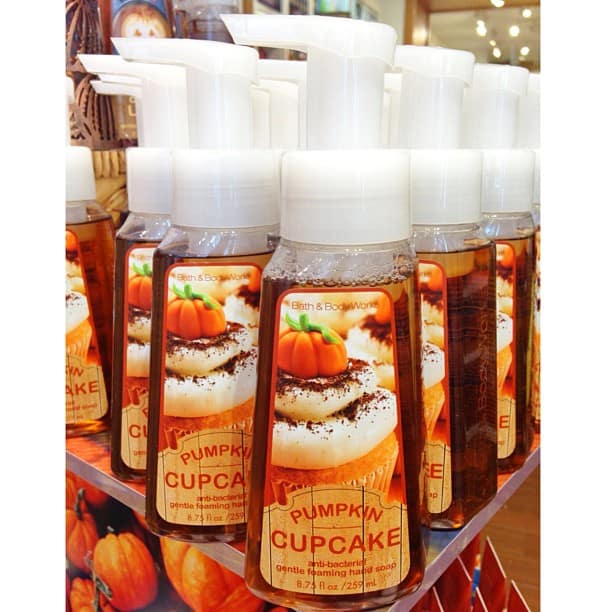 My favorite time of year at Bath and Body Works! Pumpkin Cupcake soap, yippee!!
____________
I'm in Salt Lake City with some of my favorite blogging friends this weekend. Be sure to follow me on Instagram to see what we're up to!
As always, this is NOT a sponsored post, just my favorites for the week! Happy Friday!
FOLLOW PICKY PALATE ON INSTAGRAM! Show me what recipes you're making from Picky Palate by using #pickypalate.
Other recipes you may enjoy...
Comments