Happy Friday to you! Sharing my Newport Beach Vacation with you today, beach, sunshine, donuts, boardwalk bike rides and Disneyland 🙂
Lots to catch up on this week! I'm missing the beach already!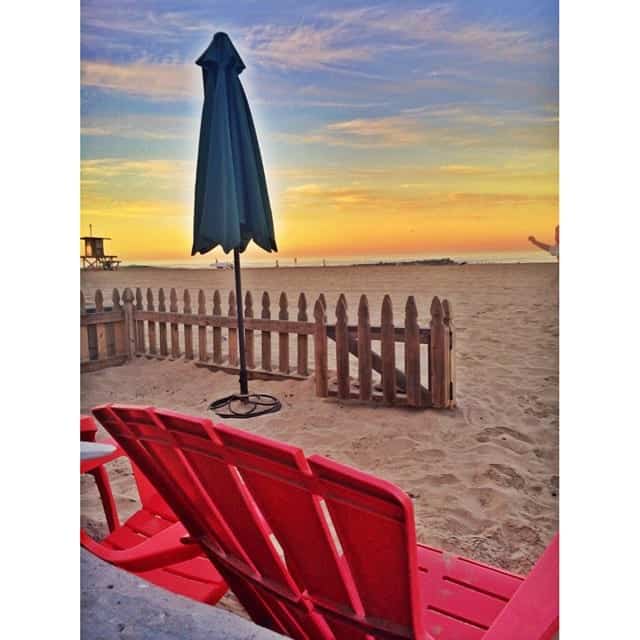 Talk about feeling so lucky last week. I got to spend time in one of my favorite places with my family for Fall Break…Newport Beach, CA and of course Disneyland. We just moved less than a year ago from this beautiful place. Hard to believe it's been almost a year!
We found this cottage like beach house on VRBO.com with the most perfect location. We were right on the sand with views of the ocean all around us. I would wake up early with Pax and walk out to the sand to watch the early morning surfers. Doesn't get better than that.
Pax was cracking us up, it took him 2 days before he would even touch the sand, but when he did he LOVED it! Cutest thing to watch him splash through the water and play 🙂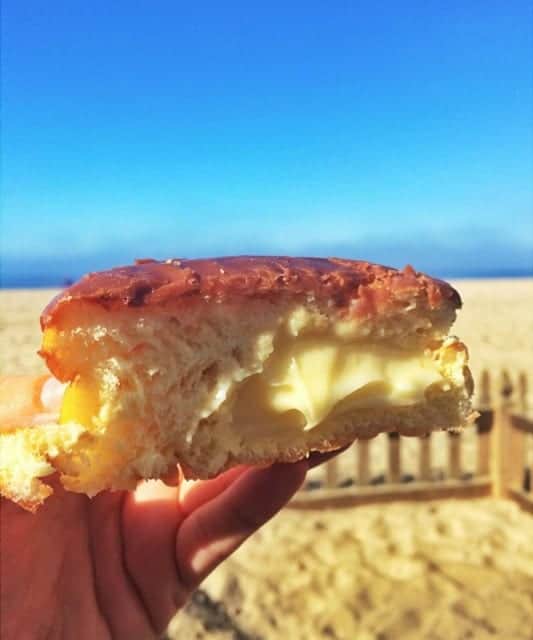 Boston Cream Donut by the ocean…..take me back!!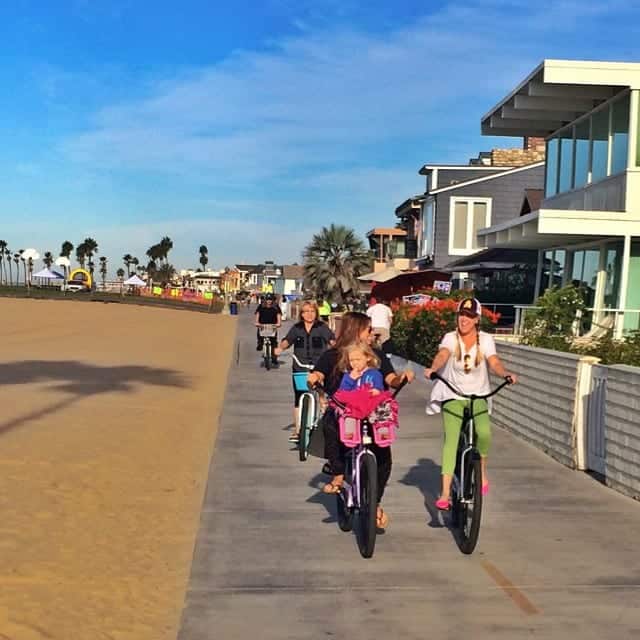 One of my favorite things all week was bike riding on the boardwalk for miles and miles. I miss waking up and biking along the beach listening to the waves crashing.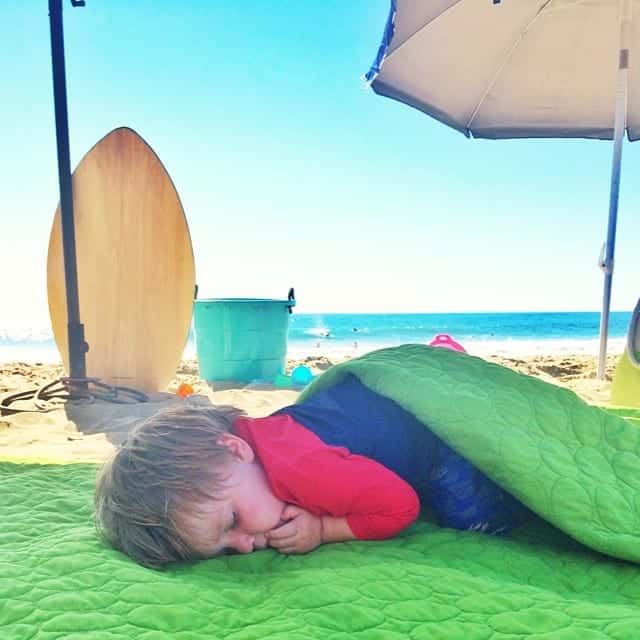 The waves must have been soothing to Pax, because this was his favorite napping spot all week 🙂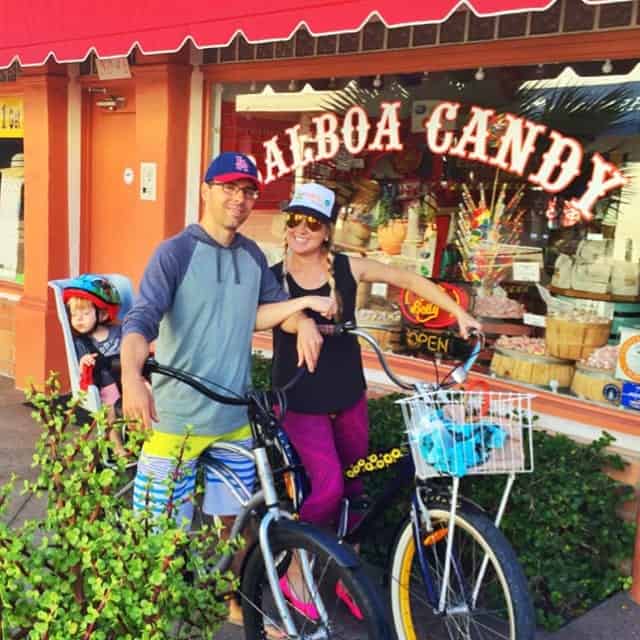 Cullen and I took a bike ride to the Balboa Candy Shop with Pax one morning. Another one of his favorite nap spots….his bike seat, lol!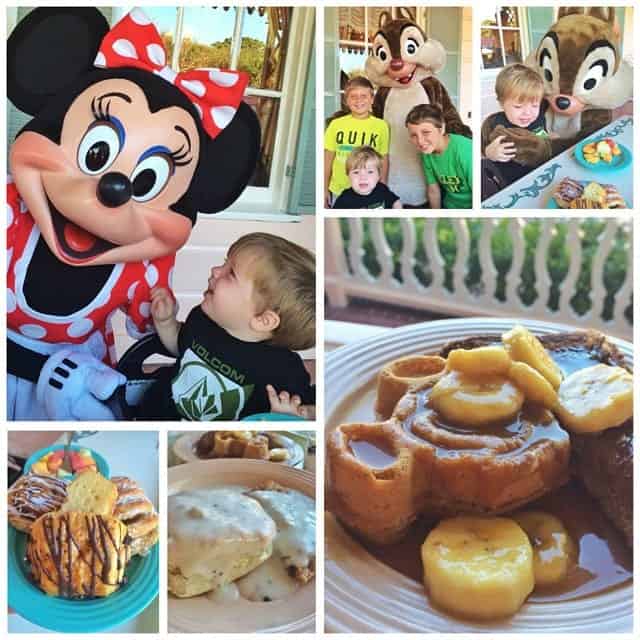 We made it back to Disneyland! Halloween is one of our favorite times to visit the park. So fun and festive with Mickey shaped pumpkins and Halloween banners throughout. Space Mountain and Haunted Mansion are so much fun decorated for Halloween.
We decided to do the Minnie and Friends Character Breakfast first thing in the morning. Pax was beside himself. He loved Minnie Mouse so much. It was the cutest thing ever watching him kiss her on the nose.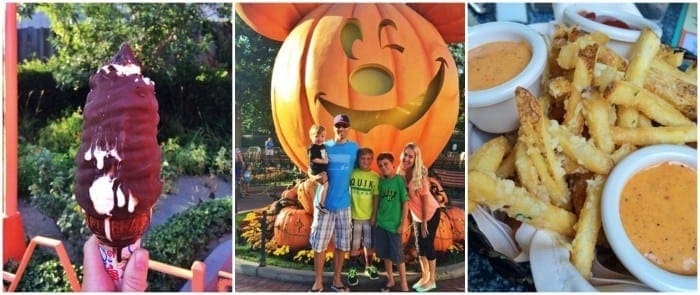 Gotta love the treats from Disney! On the left is the chocolate dipped soft serve from Cars Land in California Adventure and on the right are my favorite Pomme Frites from Cafe Orleans.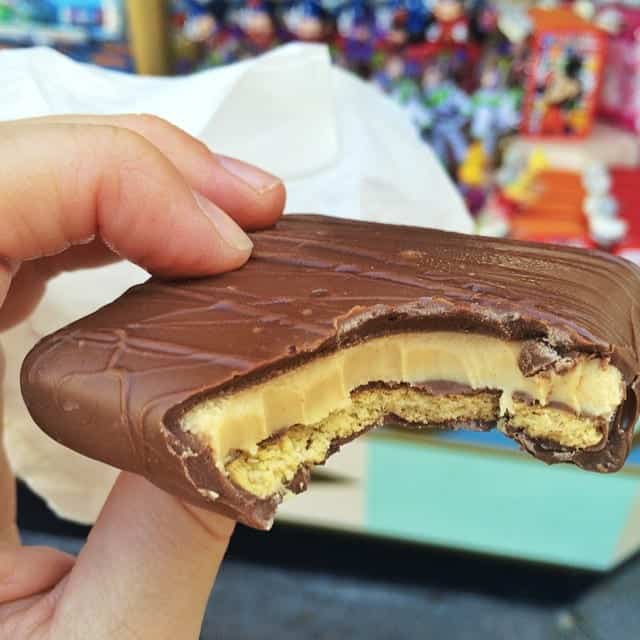 One of my favorite treats at Disney! Peanut Butter Sandwich. Thick creamy chocolate on the outside with peanut butter and graham cracker on the inside. Heaven!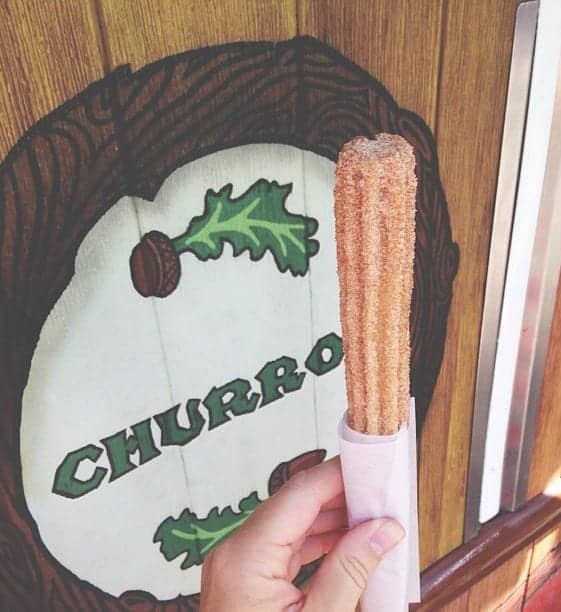 Oh for the love of churros. One of our favorite treats to get all….day….long! Haha!
Have a great weekend! See you Monday with a new recipe!
I'm in the beautiful Park City, UT area this weekend for a fun blogger event. Be sure to follow me on Instagram to see what I'm up to!