Happy Friday! It's been a crazy past couple weeks, lots to chit chat about 🙂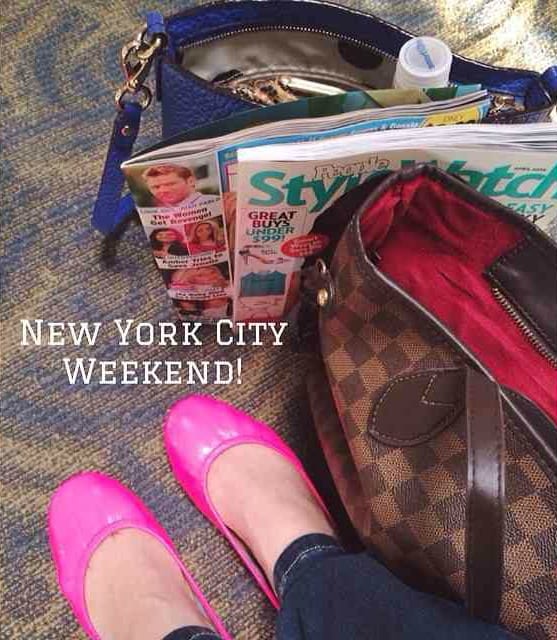 Last Friday I was on my way to NY to meet Amanda for a fun girls weekend. We've had this planned for a while and I can not tell you how excited I was to go back to the city! I had my magazines, Tieks and I was ready to go! Oh and can I just say that I walked ALL day in my Tieks and they didn't bother my feet even once. They are the perfect traveling shoes. So excited to collect more colors 🙂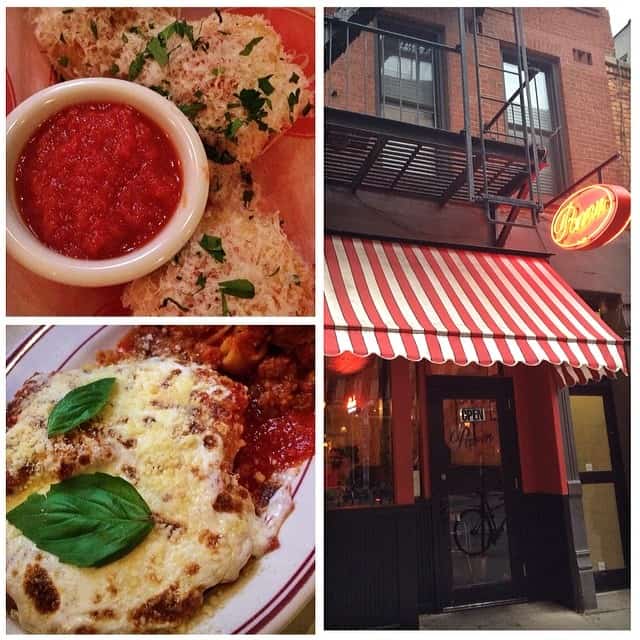 We met at the hotel Friday evening and headed out to dinner to "Parm." Not even kidding the best Chicken Parm I've ever had. The baked ziti was to die for too. Keep in mind that it is a very small restaurant, so call for reservations to prevent long waits.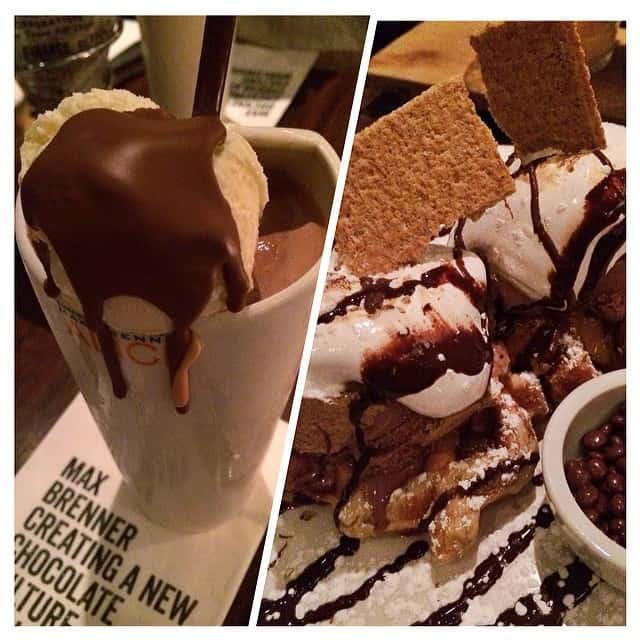 After shopping it was time for some late night Max Brenner. This 80's Milkshake and S'mores Waffles are such a treat. Theres' nothing quite like it.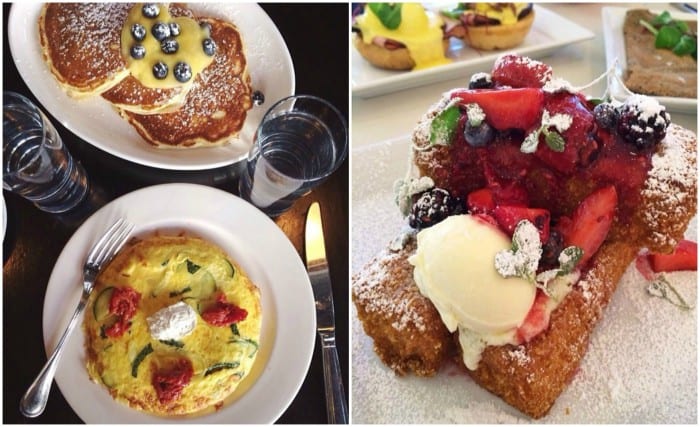 We had some amazing breakfast during our trip. The picture on the left is from Laconda Verde and we had a Zucchini Fritatta and Lemon Ricotta Pancakes. Those pancakes were some of the best pancakes I've ever had. So excited to try and re-create them at home 🙂
The picture on the right was from the cutest little bakery/cafe called Sugar and Plumm. We ordered those crunch french toast sticks topped with fruit and lots of butter. Such a treat.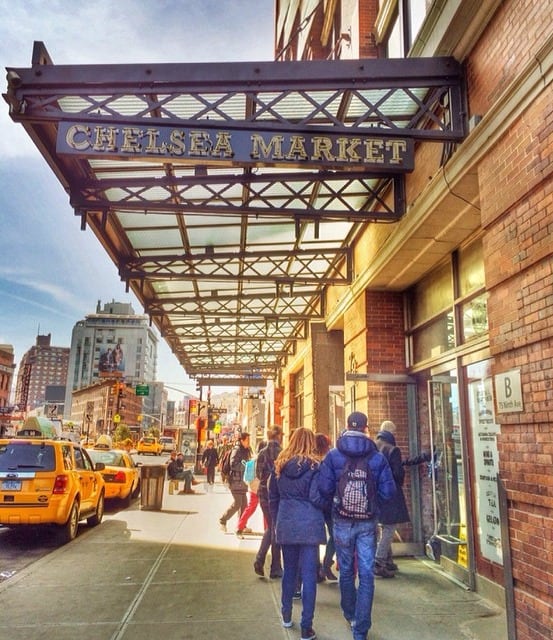 We made our way to Chelsea Market after breakfast. Seriously one of my favorite places to shop and eat ever. Such a charming place.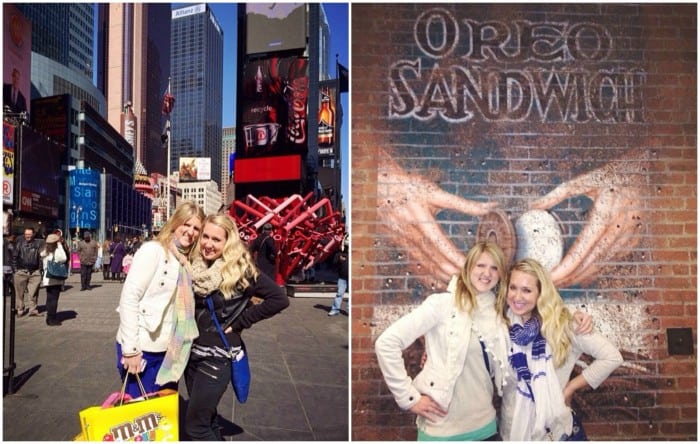 Had so much much fun walking around the city! Time Square and the cute Oreo Wall in Chelsea Market.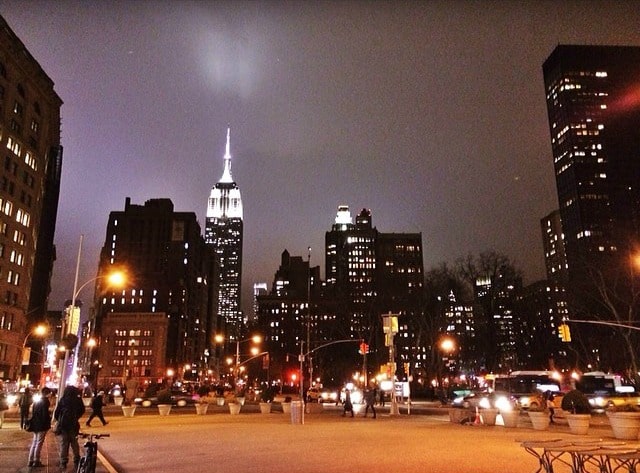 Later Saturday night we walked around Union Square. So gorgeous at night!
These are my favorite pictures….while we were walking through Eataly in Union Square Saturday night, for a split second, I made eye contact with Scott Foley….of Scandal….of Felicity walking through the busy walkways!! I stopped dead in my tracks and after I froze up I managed to tell Amanda who it was, lol! We turned around and followed him (In the green puff jacket, this is exactly what he was wearing). He and his friend walked very quickly into one of Mario Bataly's restaurants so this is the best I got. We were dying.
So, the picture on the right is a bit out of sequence, but after I left NYC, I had to fly into Atlanta and I saw Ian Somerholder of Vampire Diaries! Not even kidding. I was talking to my mom at the time and could hardly even talk, lol! Can you tell I don't do well around celebrities?! I wanted so badly to ask for a picture with him, but just couldn't do it. Such a chicken!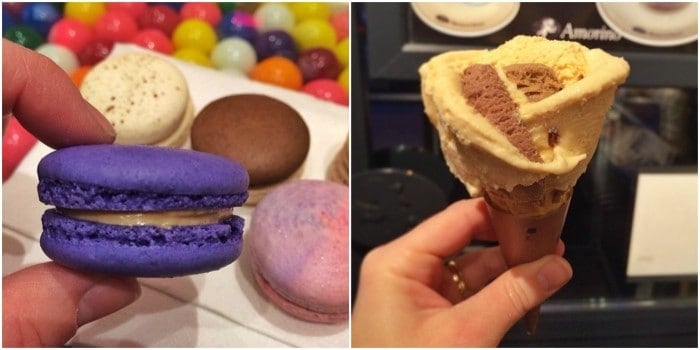 We also tried some fun treats while we were there. Had an assortment of macarons from Dana's Bakery like the left peanut butter and jelly then some amazing gelato from Amorino shaped like a flower! Love!!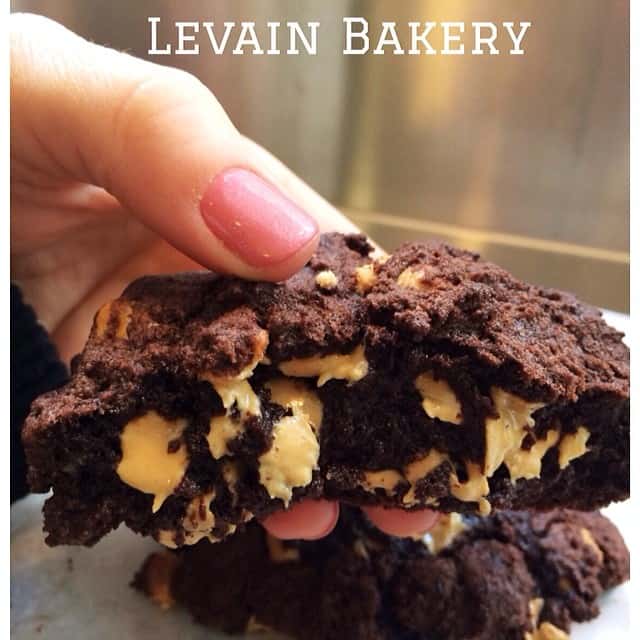 Sunday morning, there was no question that we were going to Levain Bakery. I mean look at that cookie! Hot out of the oven, chocolate peanut butter heaven!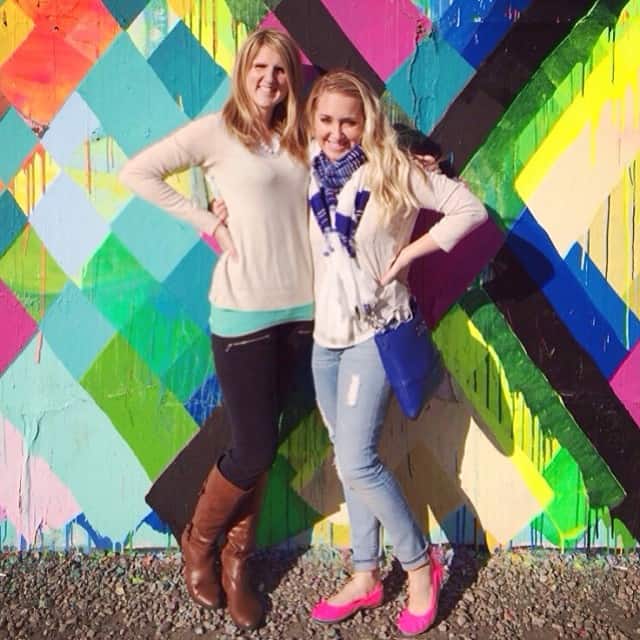 After breakfast at Sugar and Plumm and getting our nails done we made our way over to this fun Bowery Mural. Its a huge wall painted with these amazing colors. It also just happened to match my Tieks, lol!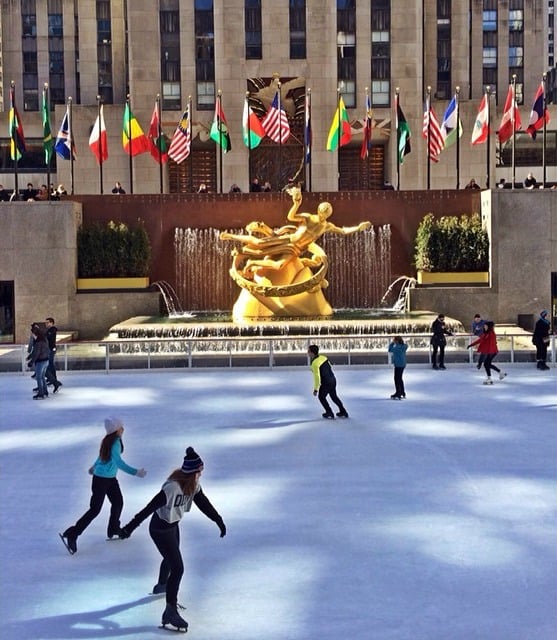 Later Sunday afternoon we made our way over to Rockefeller center to watch the ice skaters and grab a bite to eat at Bouchon. How perfect is this?!
Can't say enough about Ippuddo. We had the best steamed pork buns and Ramen I've ever had. You have to start lining up 1/2 hour before they start dinner at 5pm or you'll be waiting a very long time. We got there about 4:45 and got right in. A must visit!!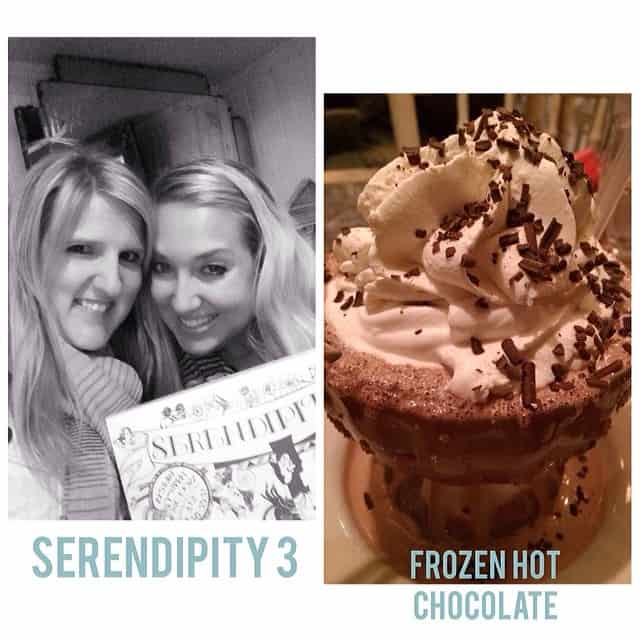 You know we had to go to Serendipity 3 for Frozen Hot Chocolates! This time I tried the peanut butter frozen hot chocolate and it's even better than the original if you are a peanut butter fan. Delicious. Keep in mind that even at 11pm there will be a wait. We got there at 10pm and had to wait 45 minutes to be seated. Good thing Dylan's Candy Bar Shop is just down the street to browse through while you wait!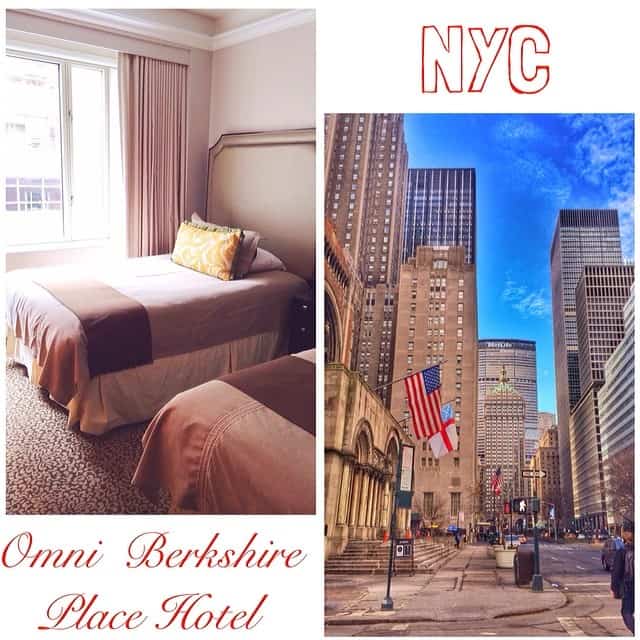 Amanda and I stayed at the lovely Omni Berkshire Place Hotel and had the best experience. They made sure we had everything we needed and then some. Highly recommend them!!
So much fun packed into 2 days in the city. There's just nothing like a little trip to NYC! Can't wait to go back again 🙂
Have a great weekend!!