Happy Friday to you! A little re-cap today of my time in Miami Florida last weekend for BlogHer Food Conference 🙂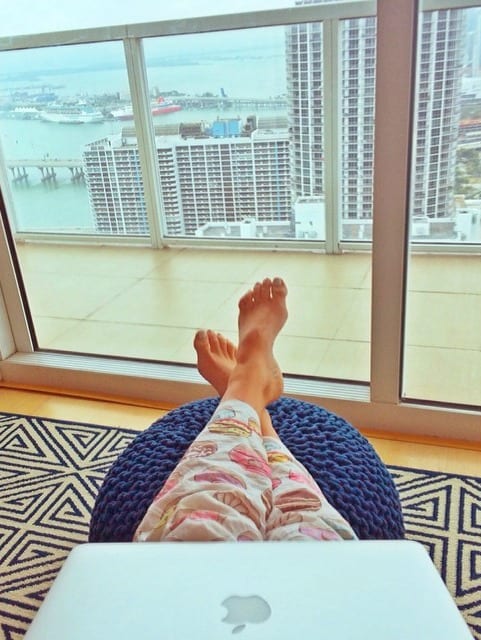 It's always a treat going to the annual BlogHerFood Conference. It's in a different city every year and this year…..Miami Florida! I went with CliqueMe and hosted a couple parties with Amanda. Here's my morning view. Heavenly!!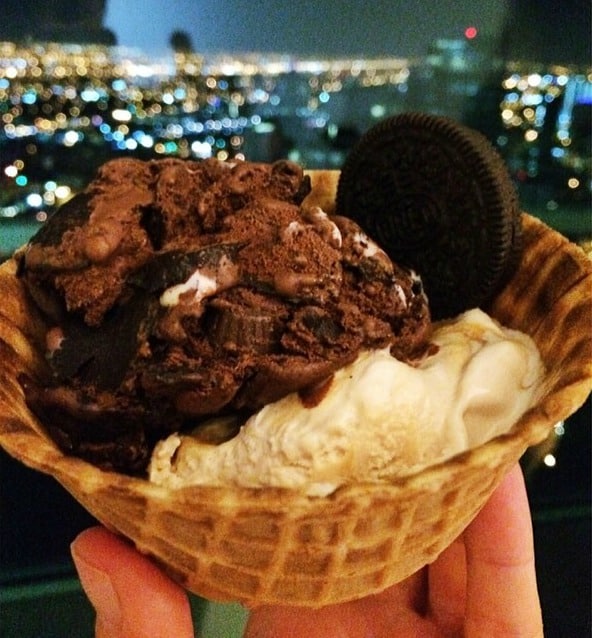 I arrived Thursday night and we had our first party at 8:30pm. It was pouring in Miami, but that didn't stop us, lol! We had our friends shuttled over to our penthouse for a sushi and ice cream party. Good times and good ice cream 🙂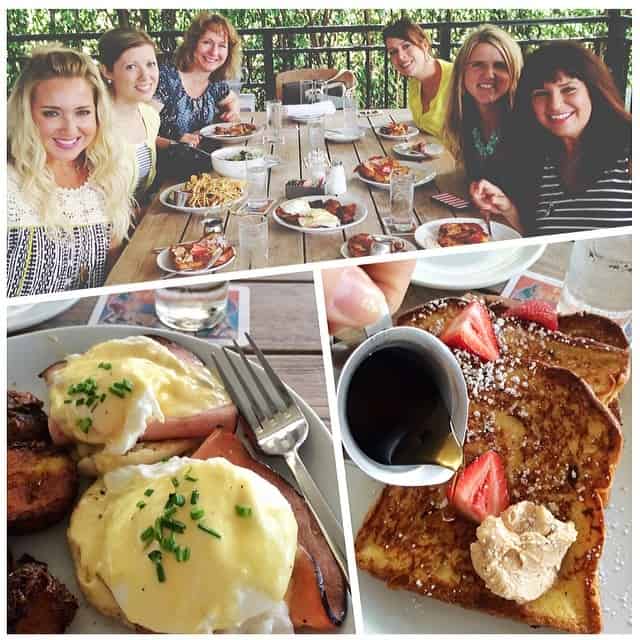 Friday morning we decided to go to brunch at Morgan's Restaurant. Probably one of my favorites during my stay in Miami. The french toast was unbelievable! Photo left: Me, Lauren, Barbara, Summer, Amanda and Sandy.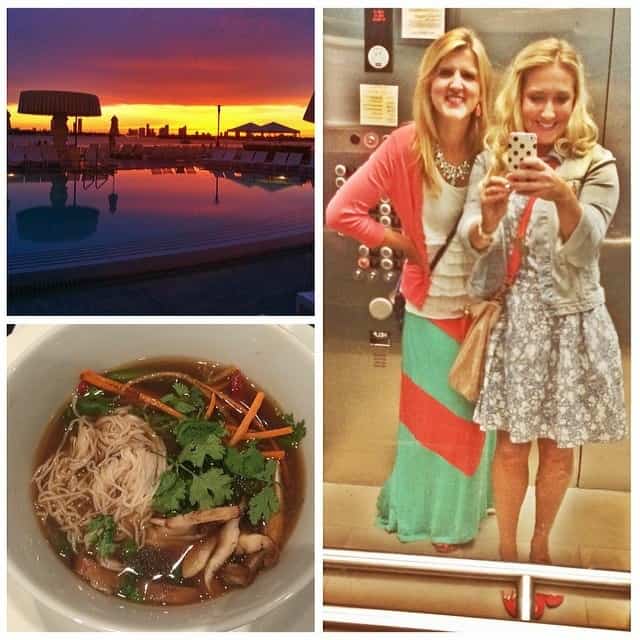 Friday night was the night of party hopping! Amanda and I started with a Pillsbury meet up then went to visit McCormick and ended up with Stitch Fix. Great night and gorgeous South Beach Sunset 🙂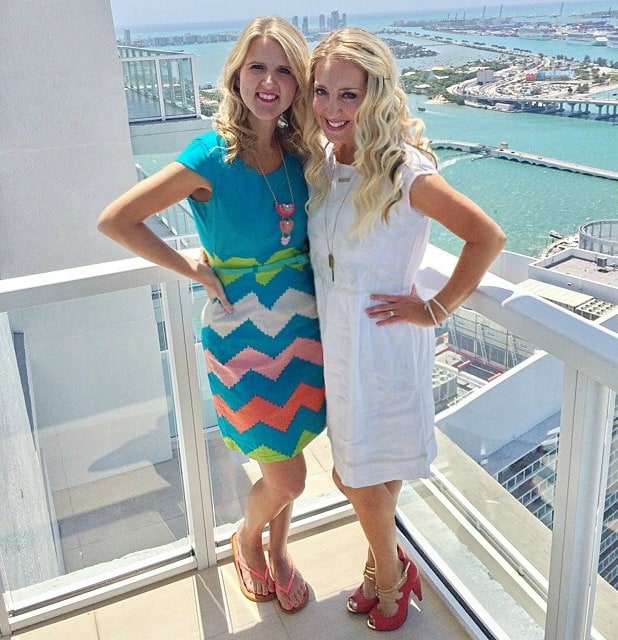 Saturday was our 2nd party "Lunch and Pampering" by CliqueMe and Tastespotting. Amanda and I had so much fun hosting! We served Cuban sandwiches, salad, cupcakes and 2 ladies giving massages to the guests. It was a beautiful sunny day.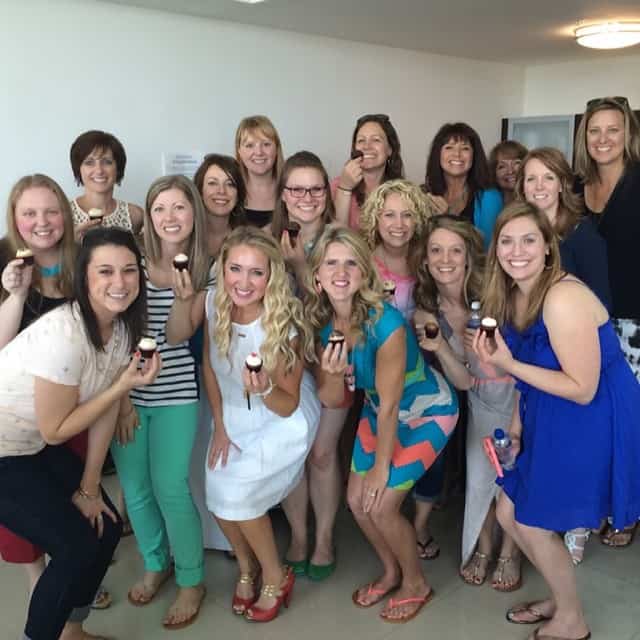 Party girls posing with our cupcakes 🙂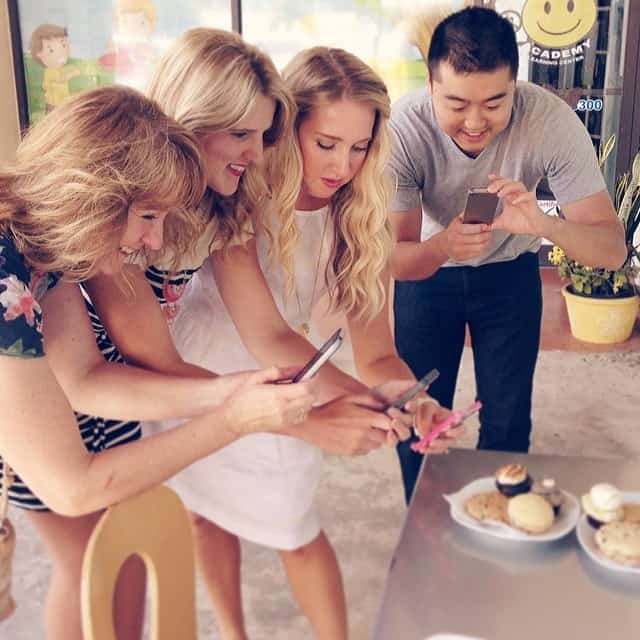 After our party it was time to do a little bakery hopping around Miami! We stopped at Sweetness Bakery Shop for some sweet treats. Lauren caught this photo of us doing what we do best 🙂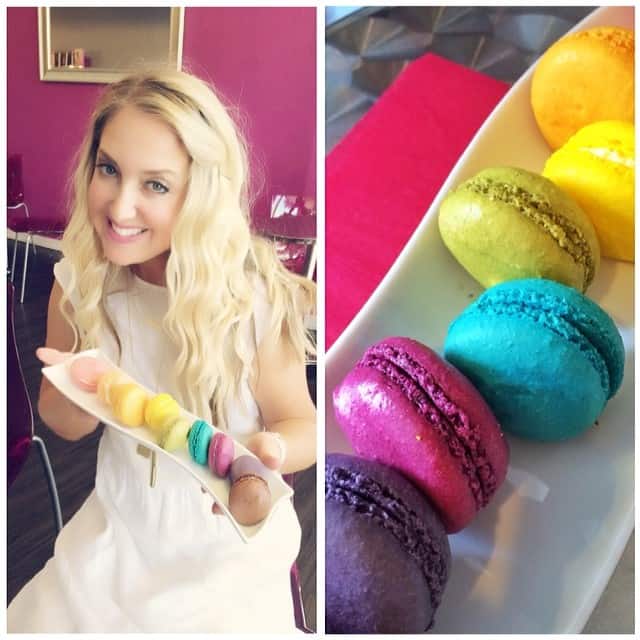 Up next was Janette and Co Macaron and French Pastries. Their macarons were so vibrant and beyond delicious. We enjoyed every little bite sampled!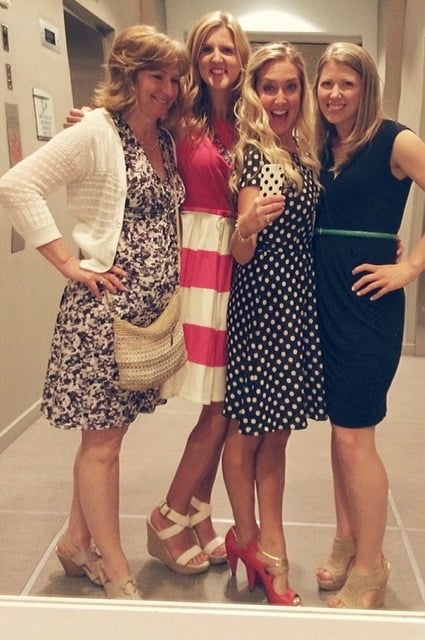 Saturday night, closing party time! Here are my roomies and I all dressed up for one more night in Miami.
Left: Barbara, Amanda, me and Lauren.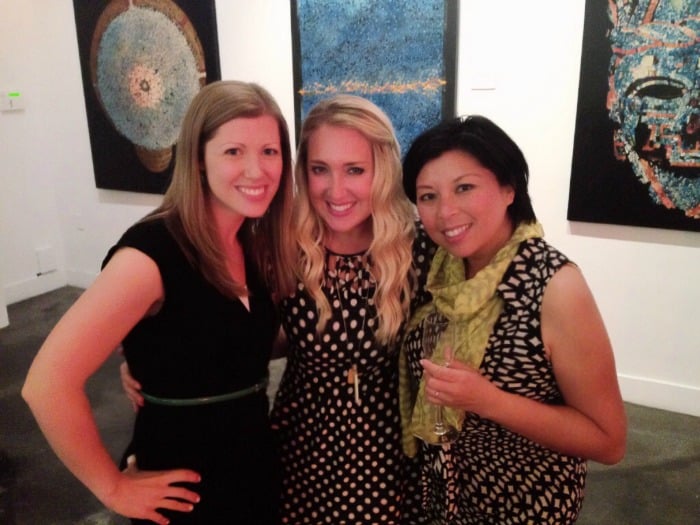 Lauren and I with the lovely Jaden of Steamy Kitchen at the closing party 🙂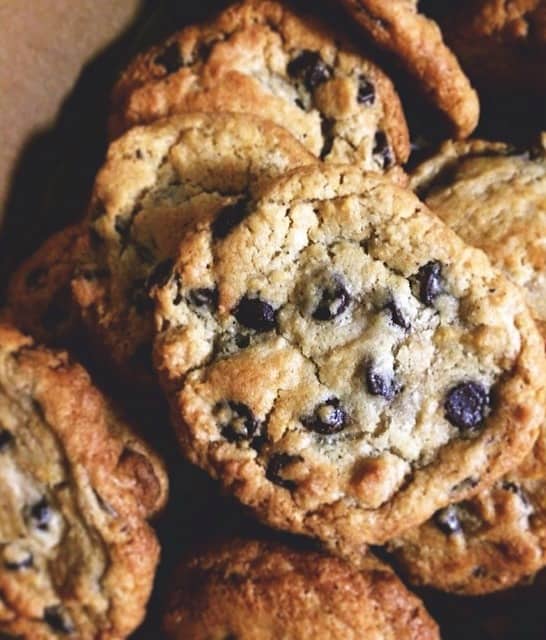 After the closing party we ordered some hot fresh out of the oven chocolate chip cookies from Morgans! We had some of our girlfriends over and ate cookies. Perfect Saturday night, haha!!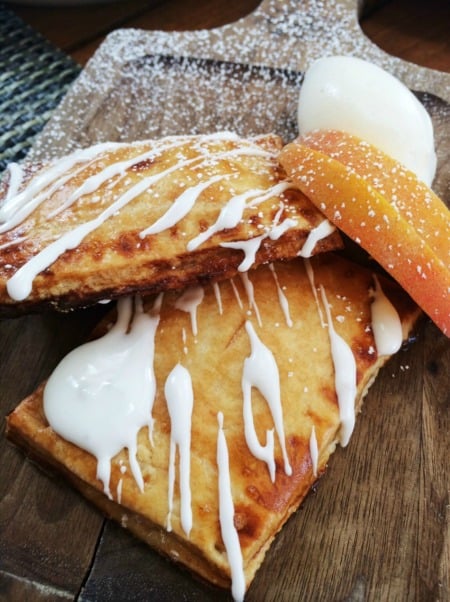 We had a lovely brunch Sunday morning at Michael's Genuine Food and Drink. These Homemade Peaches and Cream Pop Tarts were fabulous!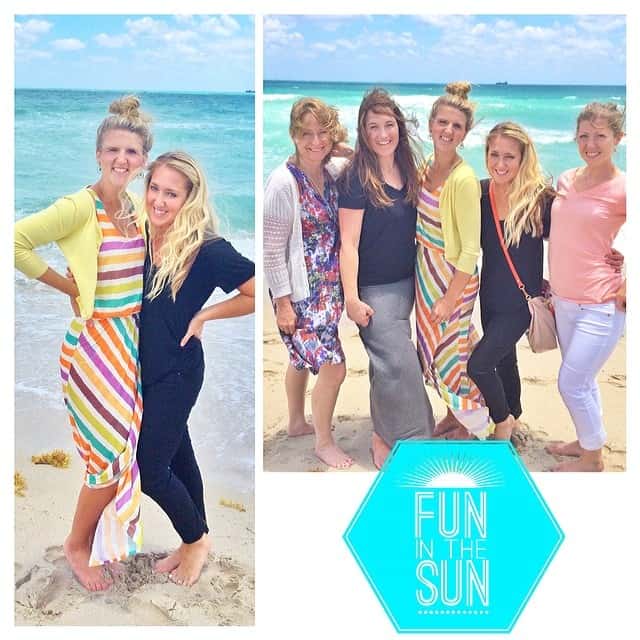 One quick stop to South Beach. Talk about gorgeous turquoise waters! Had so much fun with all of my friends. Until next time!! Left: Amanda, me, Barbara, Deborah, Amanda, me, Lauren 🙂
Have a great holiday weekend friends! See you Tuesday with a new recipe!