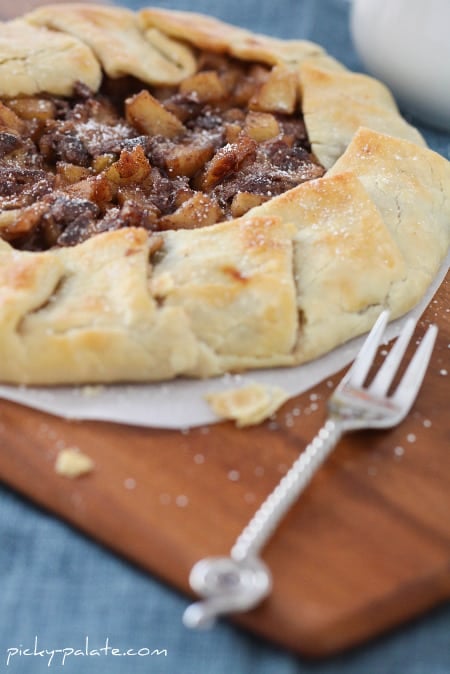 Now, don't let the word Galette scare you….it is a French word that simply means…various types of flat, round or freeform crusty cakes. This beautiful apple dessert couldn't be easier and boy is it pretty. We are FINALLY back to school here in CA. Can I get a woot woot please?! The boys are enjoying their classes and teachers, so mama is happy!
I LOVE the fall flavors of apples and cinnamon then toss on some chocolate and caramel…..I think I've died and gone to heaven 🙂 Hope you will all enjoy this simple yet completely impressive and scrumptious "freeform" little pie. Take a peek!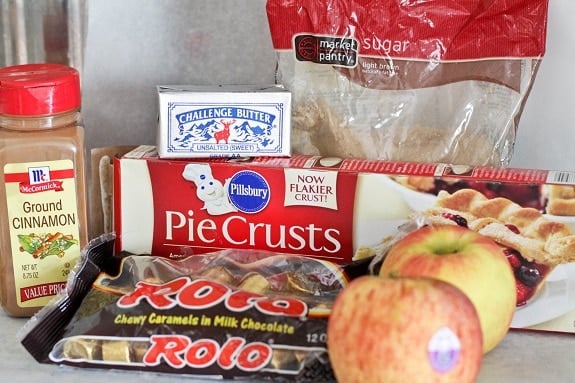 Here's your trusty line up of ingredients 🙂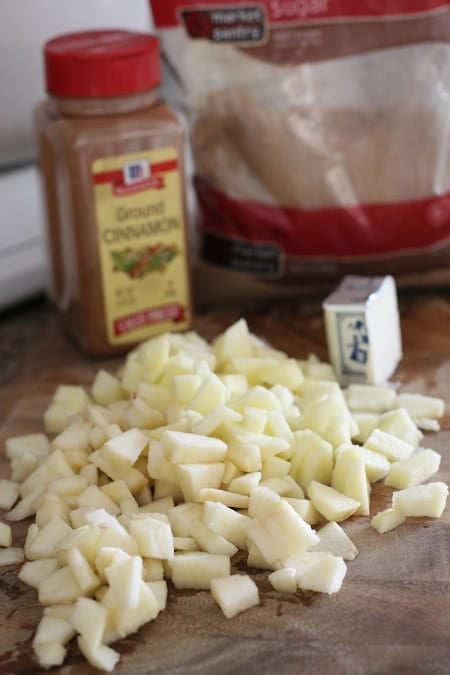 Dice 2 nice apples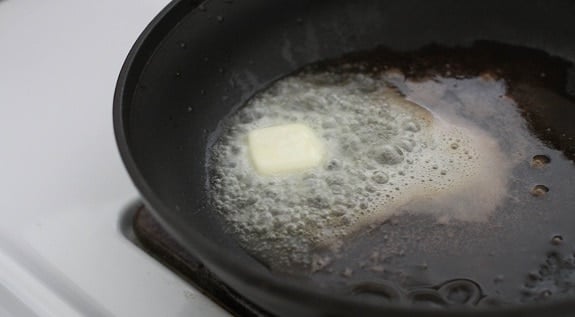 Brown a few Tablespoons of butter…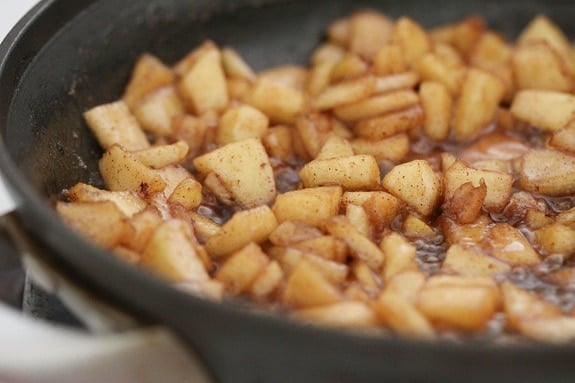 ….and throw in your diced apples, brown sugar and cinnamon.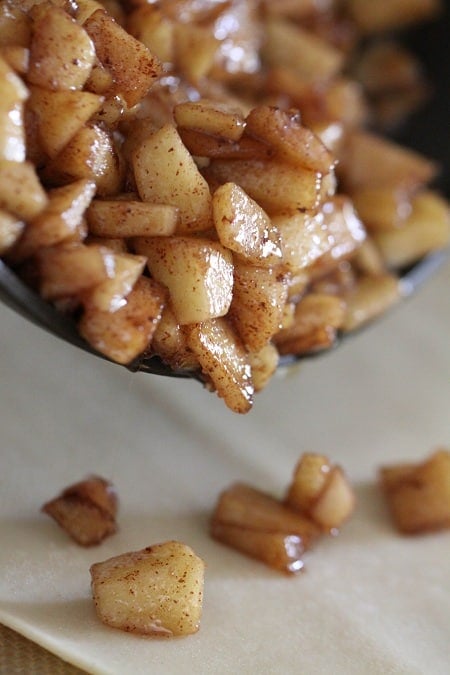 Pour onto center of rolled pie dough…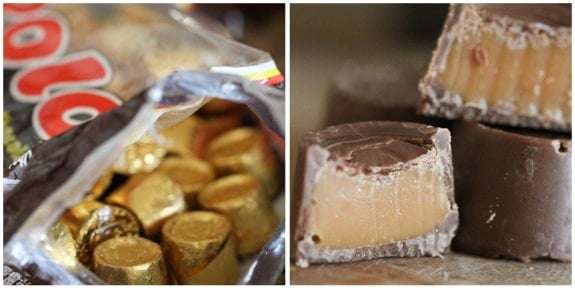 quarter a handful of Rolo's…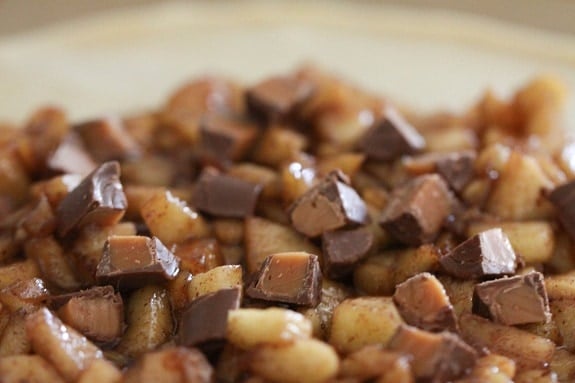 Place on top of apples….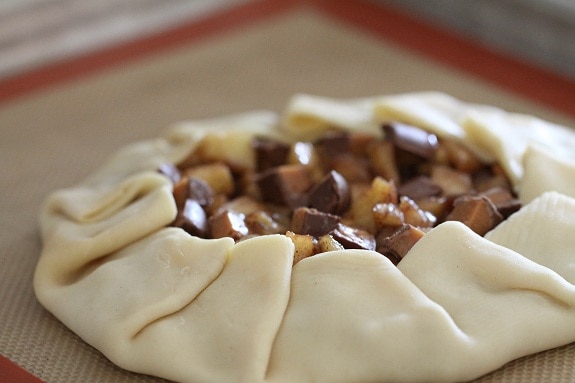 Now the fun part….folding your dough edges. Don't worry too much about this part. Do the best you can, it even looks good when it's not perfect 🙂 You basically pick up a piece of dough and fold it over. Do this around the entire circle of dough.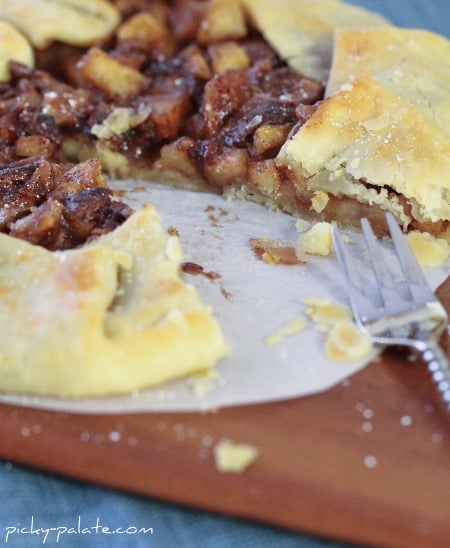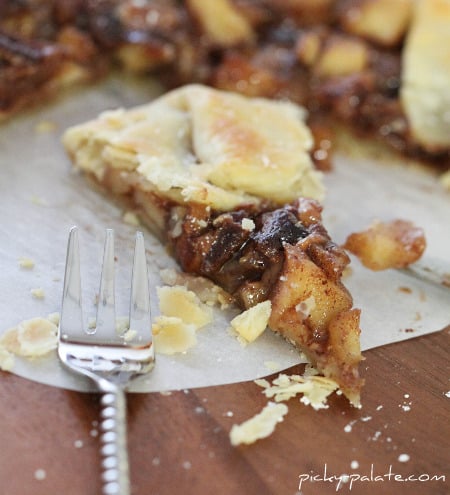 [ziplist]
Chocolate and Caramel Apple Pie Galette
3 Tablespoons butter
2 apples of choice peeled and diced
3 Tablespoons light brown sugar
1 teaspoon ground cinnamon
1 roll Pillsbury pie dough
5 Rolo chocolate caramels, unwrapped and quartered
Powdered sugar for dusting
1. Preheat oven to 350 degrees F. Place butter into a medium saucepan over medium heat. When melted add diced apples, brown sugar and cinnamon. Cook and stir for 5 minutes or until softened.
2. Roll out pie dough then pour cooked apples in center of dough leaving a 1 1/2 inch border around edges. Top with quartered Rolo's then take edges of pie dough and fold over to create a pleated edge.
3. Bake for 30-35 minutes or until pie edges are golden brown. Remove and let cool completely. Before serving dust with powdered sugar.
8 servings
_______________________________________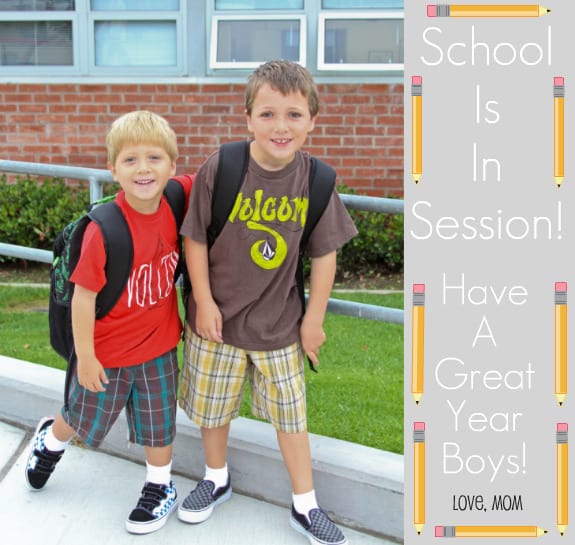 It's been a great first week of school so far, hope it continues!
_______________________________
Have a great rest of your week and weekend, see you soon!