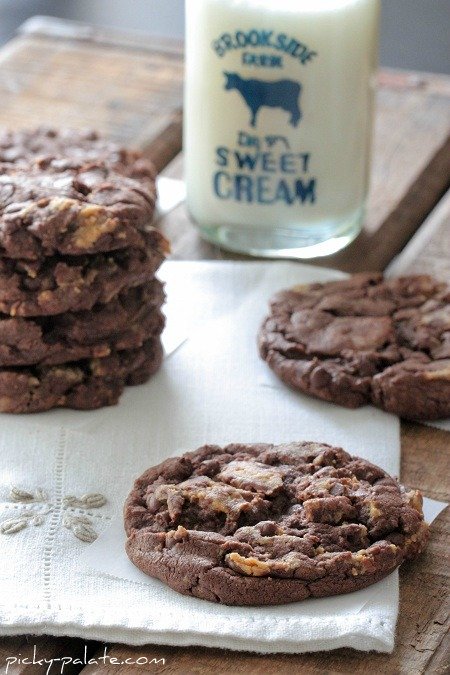 Let the cookie baking season begin! Not like I needed the Holidays to bake cookies, but it seems a bit more fun during the Christmas season doesn't it?
This is a simple, one bowl chocolate lovers cookie that is perfect for any Christmas plate. Your friends and neighbors will LOVE you when these are given as gifts.
Hope you enjoy! xoxo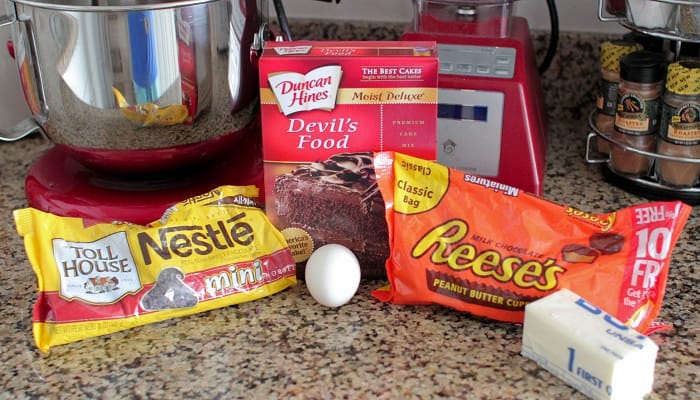 Here is your 5 ingredient line up, can't beat that!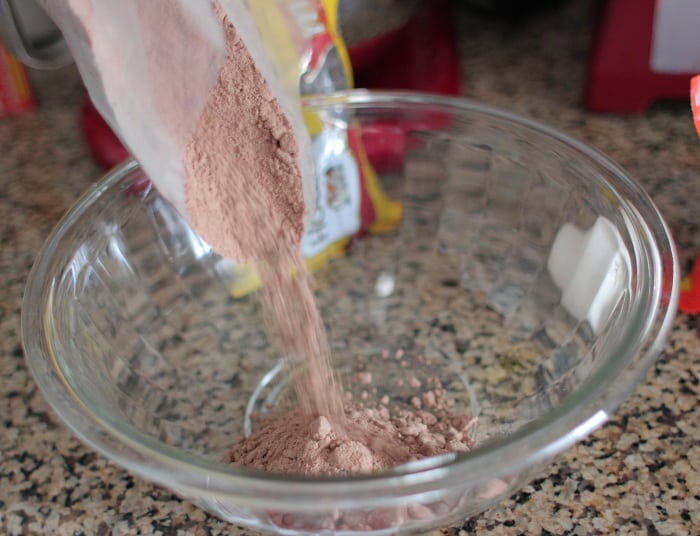 In no particular order, place your ingredients into a large mixing bowl.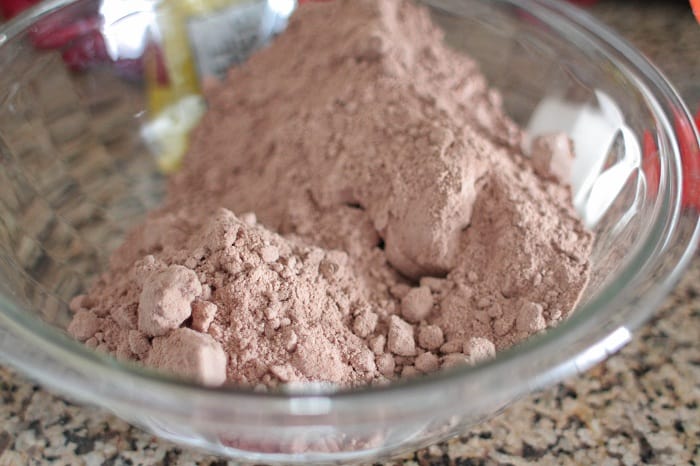 I started with the cake mix.
Pour in your melted butter.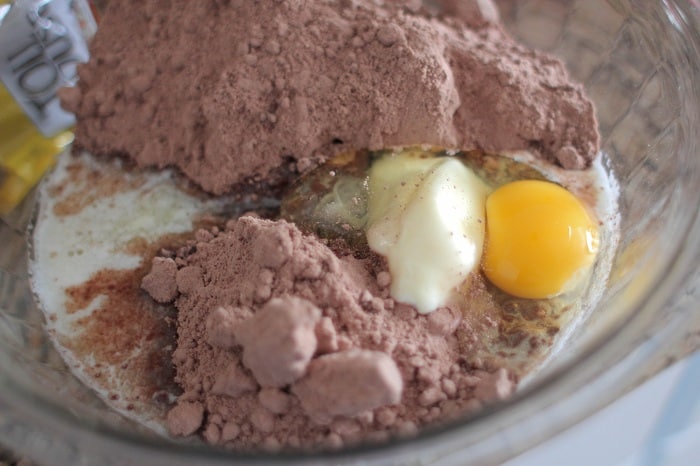 Add your eggie.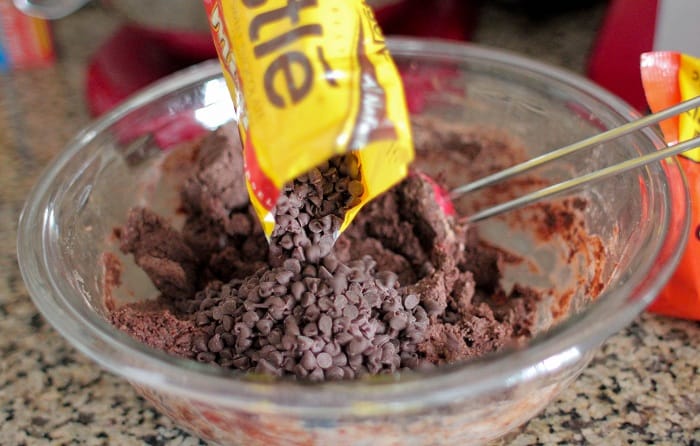 Add your chocolate chips. I chose the mini's.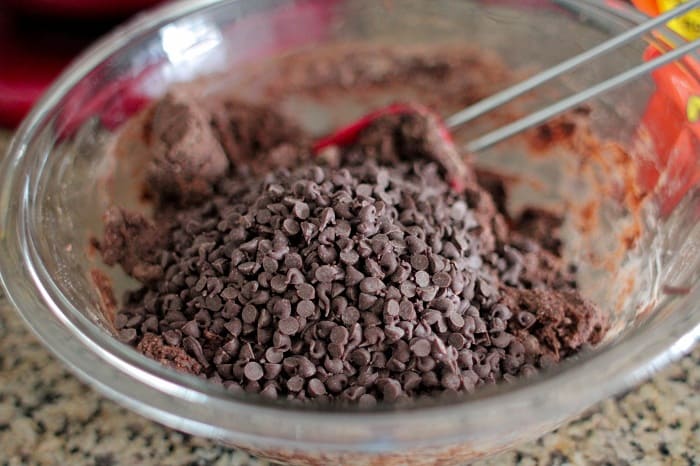 YUM!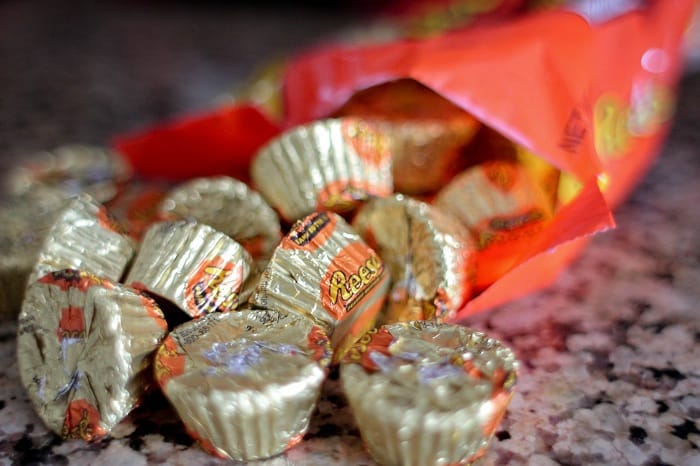 Time for the Reeses Peanut Butter Cups.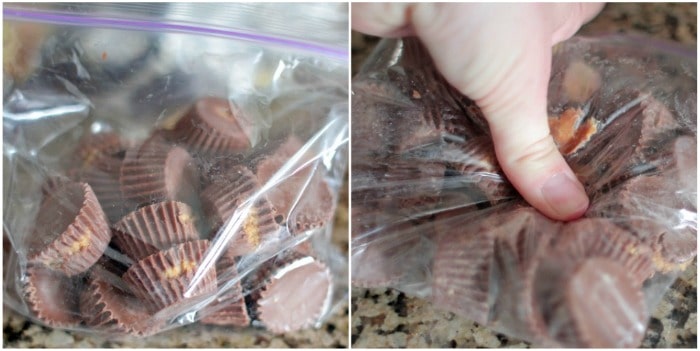 Place 25 of them in a ziplock bag and give them a good smash.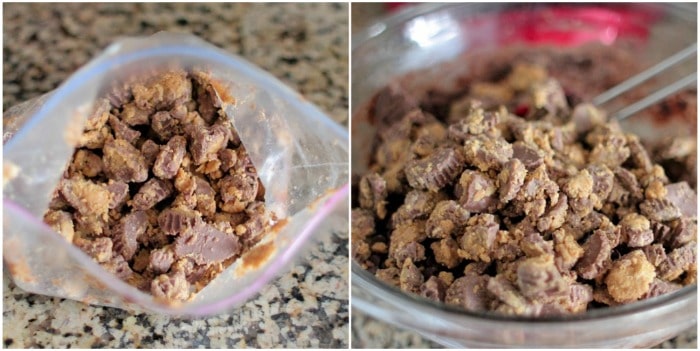 Once smashed, add them right to the bowl.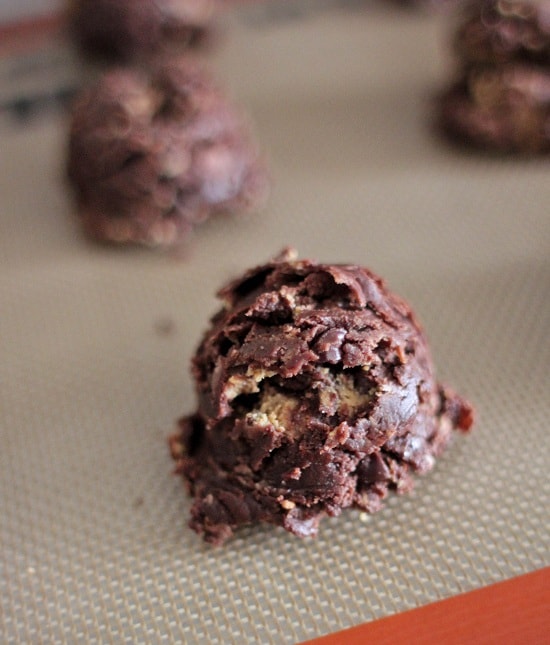 Scoop onto your cookie sheet.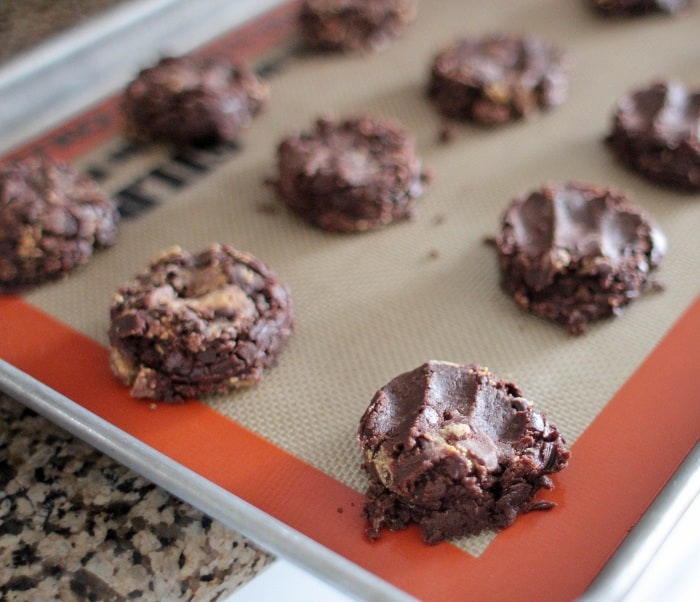 With your fingers, press each cookie down about 1/2 inch.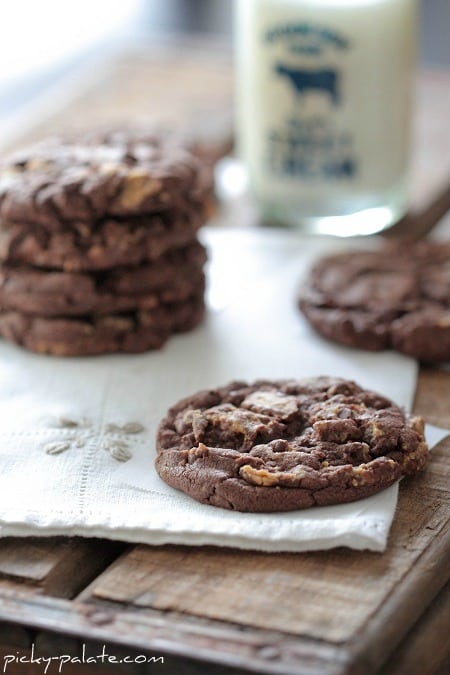 Perfect little cookie if I don't say so myself 🙂 Enjoy!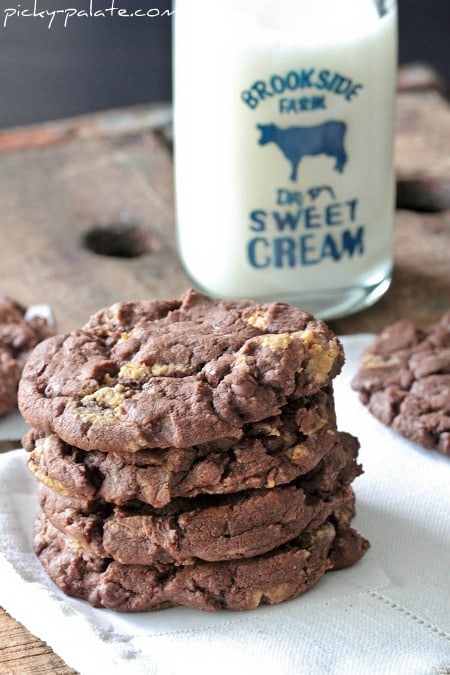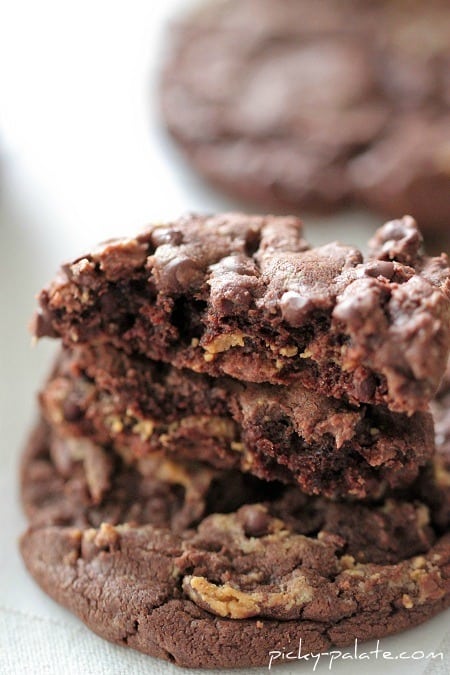 [ziplist]
Chocolate Cake Reeses Peanut Butter Chunk Cookies
1 box devils food cake mix
1 stick (8 tablespoons) butter, melted (if dough seems too dry, add 2 more Tbsp melted butter)
1 large egg
2 cups mini chocolate chips
25 mini Reeses Peanut Butter Cups
1. Preheat oven to 350 degrees F. and line a large baking sheet with parchment or a silpat liner.
2. Place all ingredients into a large bowl mixing until combined. I find it easiest to mix with hands. If dough seems too dry, you can add 2 additional Tablespoons melted butter. With a medium cookie scoop, scoop dough onto baking sheet placed 1 inch apart. Bake for 13-15 minutes until cooked through. Let cool for 10 minutes on baking sheet before transferring to cooling rack.
Makes 3 dozen cookies
________________________
Have a great day! Come back soon 🙂