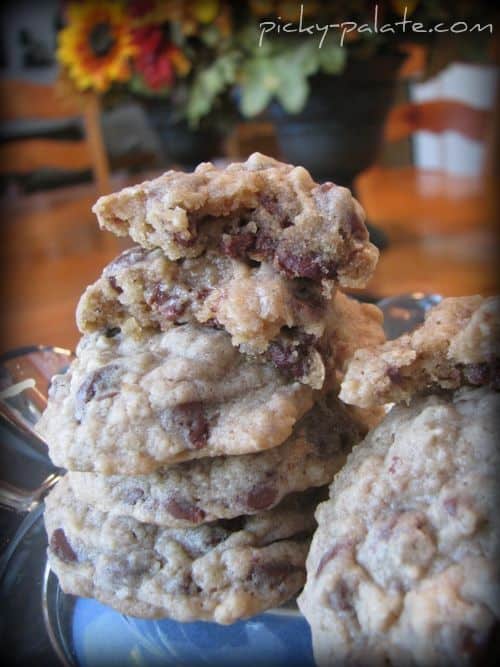 You all are going to think I'm nuts, but hear me out on this one… I thought it would be fun to try adding Panko bread crumbs in my chocolate chip cookies the other day and let me tell you, it makes for a fun crisp in your cookie! I was pleasantly surprised and my oldest son said it was one of his favorite cookies. The crispiness of the Panko is subtle, but still has you thinking, "hmmm what is that crisp?" Before you start booing me, give it a try, I think you'll like it, we totally did!
____________________________________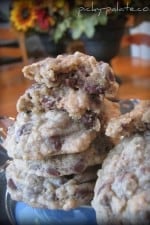 Secret Ingredient Chocolate Chip Cookie Crispers
Crispy and buttery cookies loaded with gooey chocolate chips.
Print
Pin
Ingredients
2

sticks softened butter

3/4

cup

granulated sugar

3/4

cup

packed brown sugar

2

eggs

1

tablespoon

pure vanilla extract

2 1/2

cups

all-purpose flour

1 1/2

cups

Panko

Japanese Bread Crumbs, Yes I am serious

1

teaspoon

baking soda

1/2

teaspoon

salt

1

bag chocolate chips
Instructions
Preheat the oven to 350 degrees F. Place butter and sugars into an electric or stand mixer and beat until well combined. Beat in eggs and vanilla until well combined.

Place flour, panko, baking soda, and salt into a large bowl. Mix to combine. Slowly add to wet ingredients along with chocolate chips on low speed until just combined. Scoop onto a parchment or Silpat lined baking sheet with a medium cookie scoop. Bake for 9-11 minutes or until the edges just start to turn brown. Remove from oven and let cool on baking sheet for 5 minutes before transferring to a cooling rack.
Keywords:
best chocolate chip cookies, crispy chocolate chip cookies, easy chocolate chip cookies
___________________________________________
GENERAL MILLS EAT AND GREET RE-CAP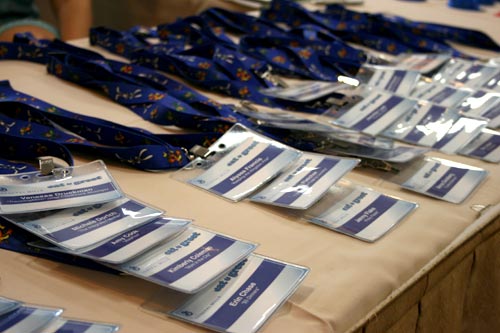 What an honor it was to be invited to the General Mills Bloggers event last Wednesday/Thursday in MN! There were 50 foodie and mommy savin' bloggers from all over the country that gathered together for 2 fun filled days at the General Mills Headquarters.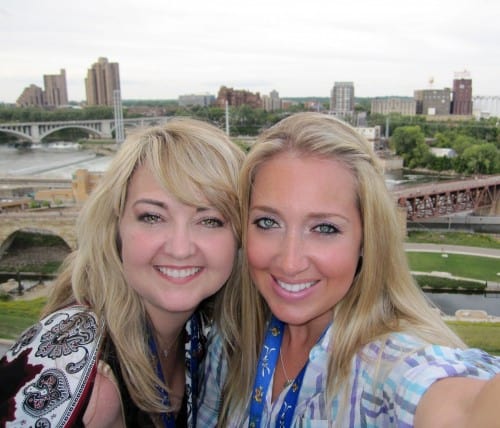 Bakerella and Picky Palate
I was thrilled to meet the famous "Bakerella" who I've been a fan since she started. She is as beautiful and sweet as her blog, that's for sure!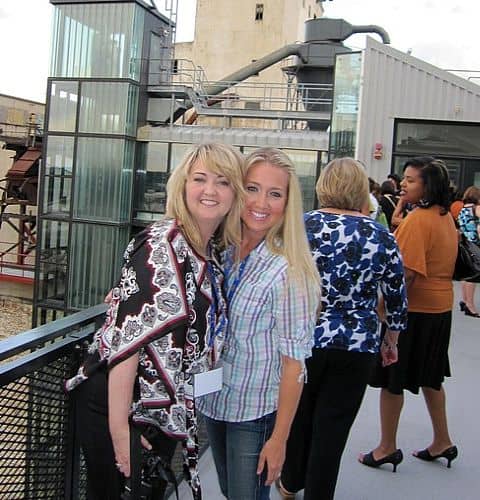 The following pictures are some of the highlights of my trip, hope you enjoy!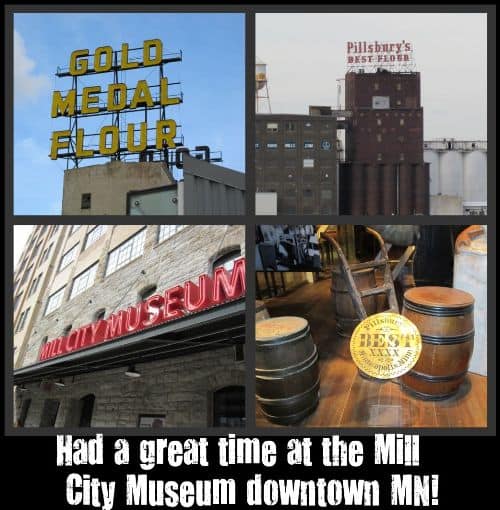 Wednesday night we met for dinner and a museum tour of the Mill City Museum in beautiful downtown MN. There were great flour mill history tours and facinating exhibits with gorgeous views from on top of the building.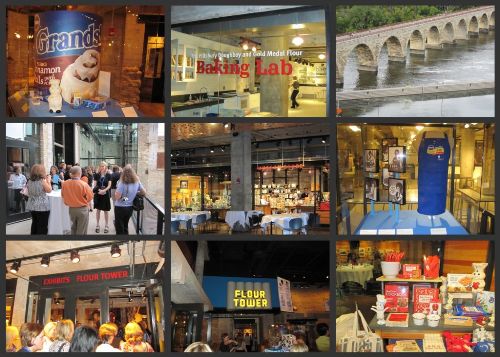 More museum photos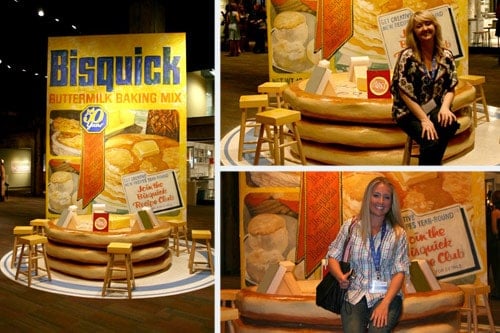 Bakerella and I snapping pics with the Pancakes!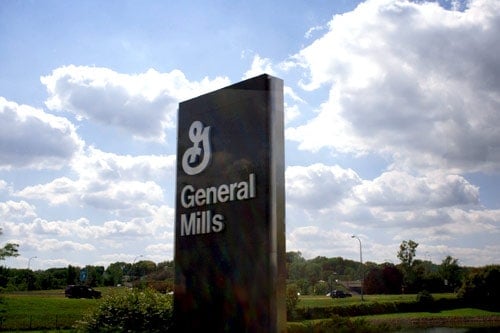 Thursday morning we had our bags packed and met at the General Mills facility for breakfast.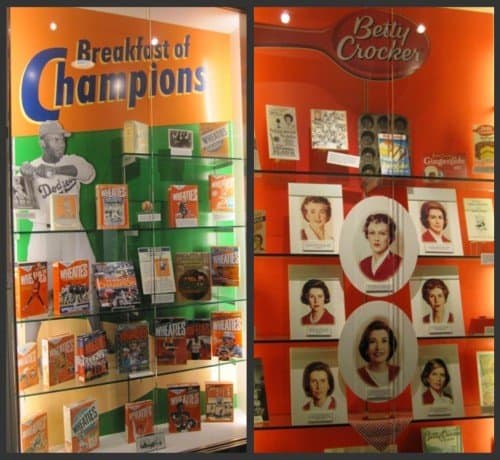 As you walk down their halls they had beautiful displays of their products throughout the years.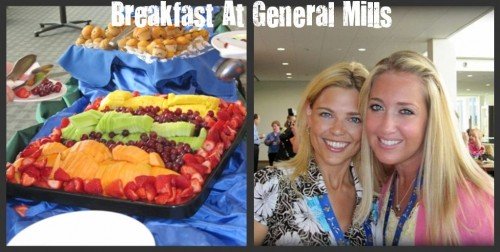 It was also so much fun to meet the beautiful Megan of Megan's Munchies who is adorable and has a fabulous blog.
For breakfast we had beautiful fruit, muffins and a medley of quiche.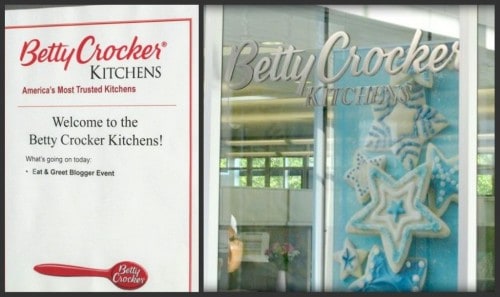 Some shots right before we headed into the Betty Crocker Kitchens. Talk about every foodies' dream!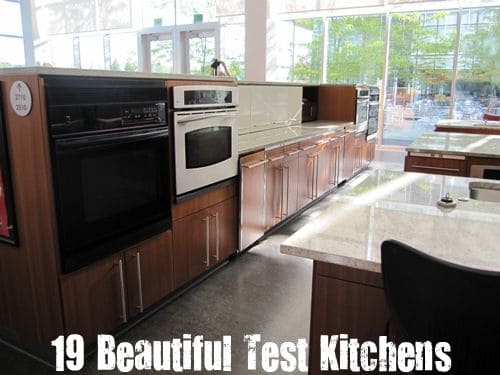 The test kitchens were so beautiful
After breakfast we were let loose into the test kitchens where they had dozens of vendors sampling new General Mills products. We all ate until we were busting at the seams! It was really fun.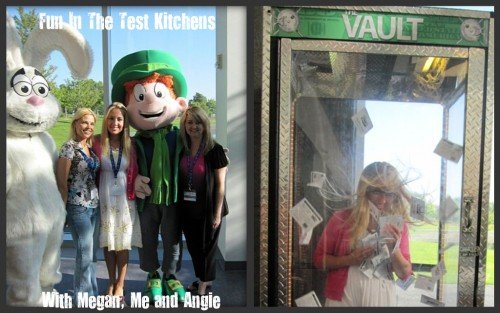 Had to get some pics with the Trix bunny and Lucky Charms Leprechaun! They also had this Coupon Vault with hundreds of Box Top coupons inside. I had a dress on, so it was a bit difficult trying to hold my dress down and grab coupons! I did pretty well though!
More fun samples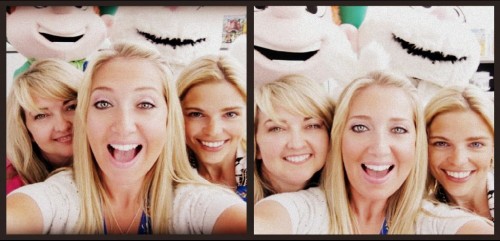 Bakerella, Me and Megan with half of bunny and leprechaun, bunny was giving me bunny ears!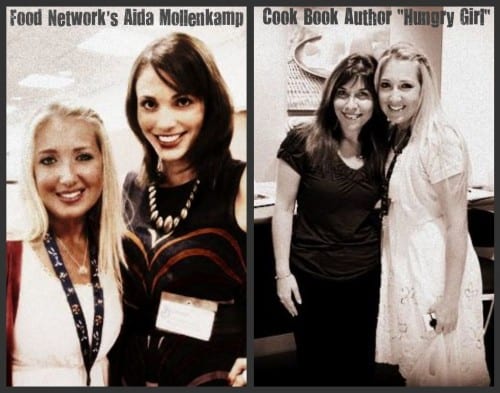 Got to snap some pics with Aida Mollenkamp from Food Network's "Ask Aida" She is so tall and beautiful. Hungry Girl was also at the event and was kind enough to let us snap pics with her.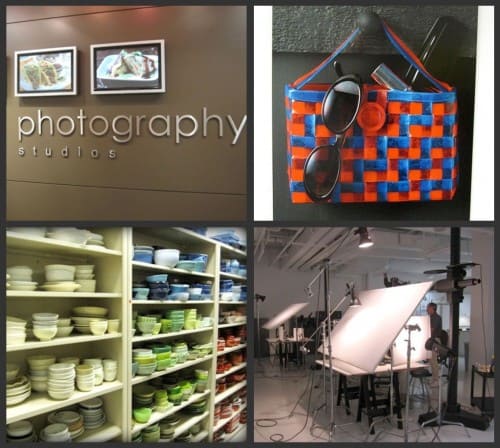 The highlight of the trip was by far getting to tour the General Mills photography studios. It was amazing. Down their halls they had beautiful artwork made from Gen Mills products. My favorite was the top right picture. Guess what the bag is made out of?…..Fruit Roll Ups! Isn't that awesome! We got to chat with the photographers at lunch and pick their brains a little. It really was an awesome opportunity and we had such a great time. THANKS GENERAL MILLS!!
__________________________________________
Sorry for the novel post today, but thought it would be fun to share my trip. Have a great week!! See you all soon!