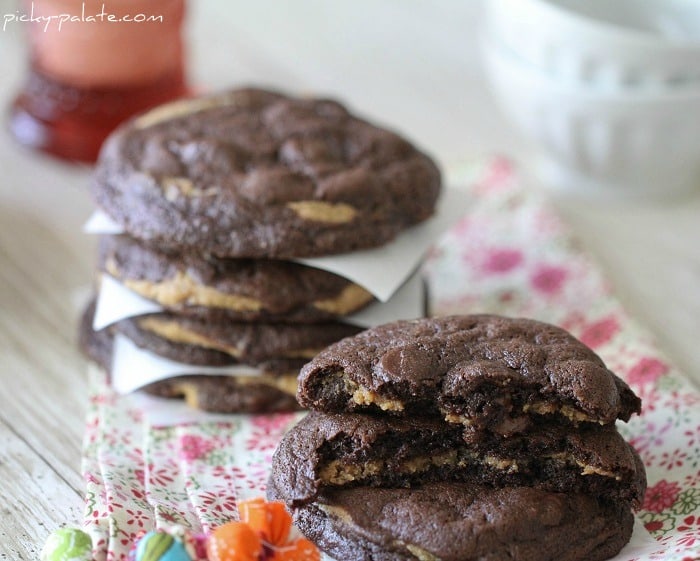 Well, I am at it again, couldn't help myself just had to make another stuffed cookie 🙂 Here I give you my Chocolate Fudge Peanut Butter Cookie Stuffed Cookies! Yikes that's a mouthful, wait until you sink your teeth into these big boys.
It's no secret that I am a chocolate and peanut butter fanatic, so this was a no brainer for me, fun fun fun!
Take a peek and get yourself baking a batch of cookies 🙂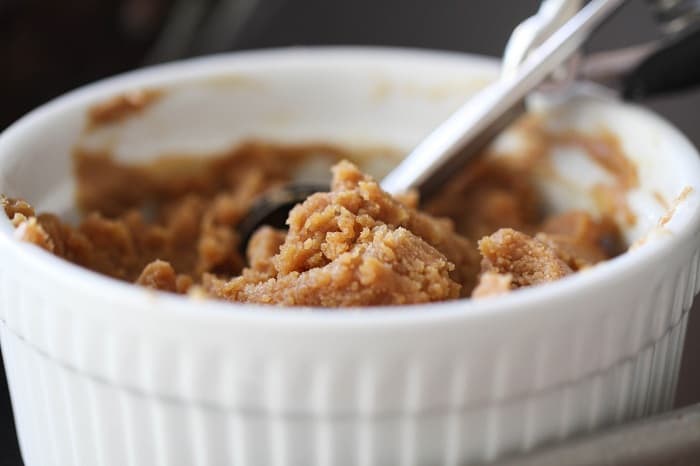 Start with the simple peanut butter cookie dough….1 cup peanut butter, 1/2 cup sugar and 1 egg. Mix and set aside.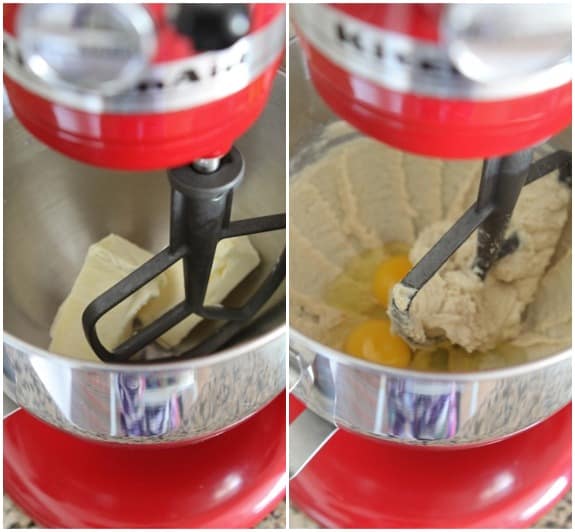 Cream the ever so necessary butter and sugars, then add your eggs.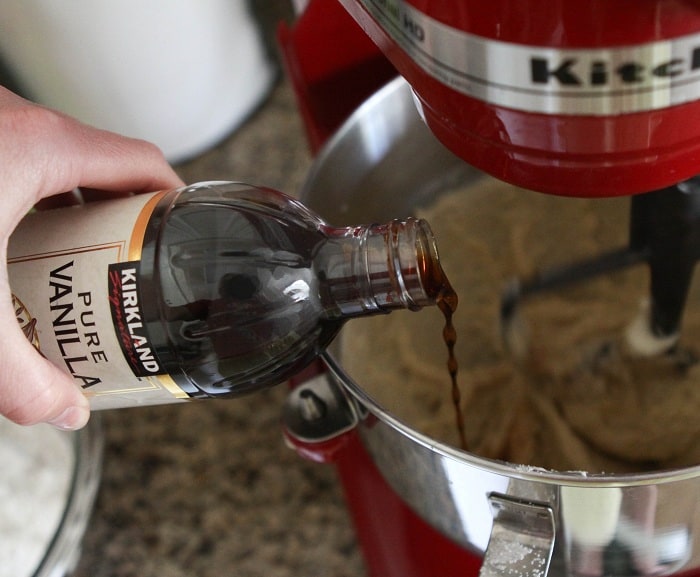 Vanilla time!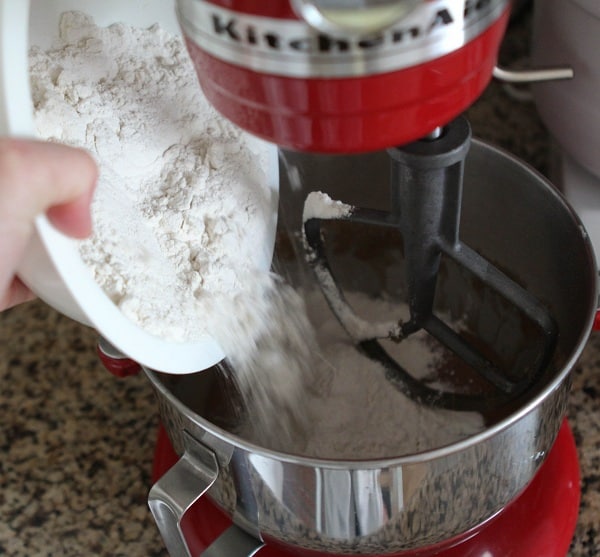 Add those dry ingredients.
Cocoa powder.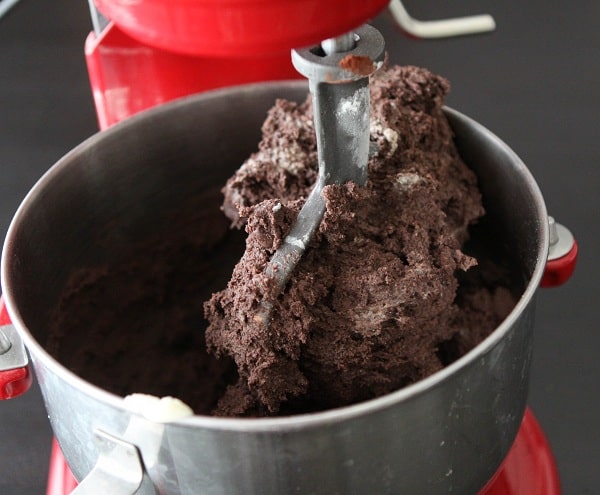 Add chocolate chips, mix and you are ready to start stuffing!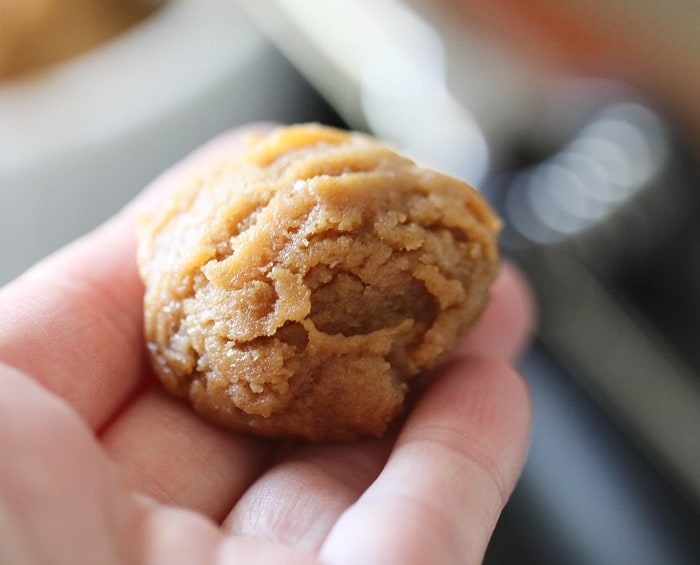 Using a small cookie scoop, scoop a ball of dough into your hand.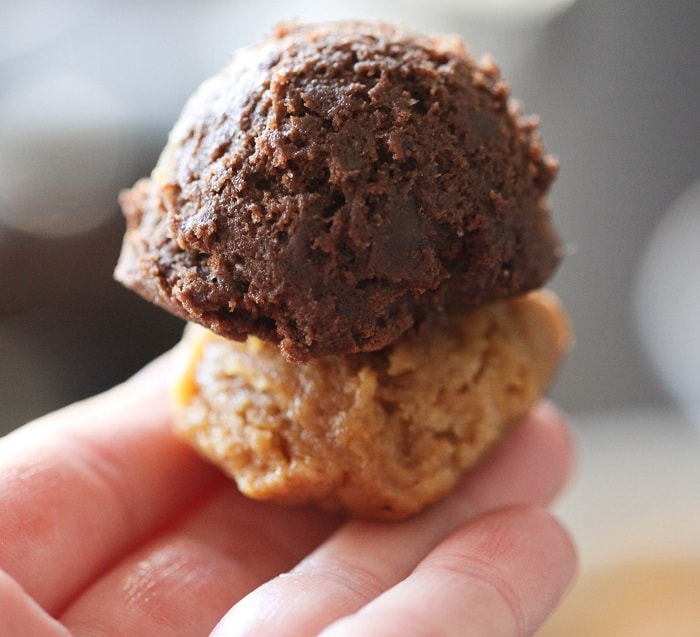 Using a medium cookie scoop, place one scoop of chocolate dough on top.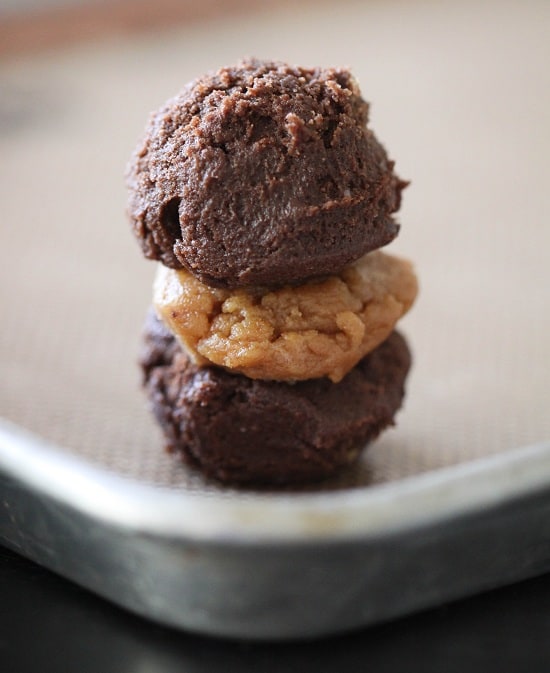 Do the same to the bottom side.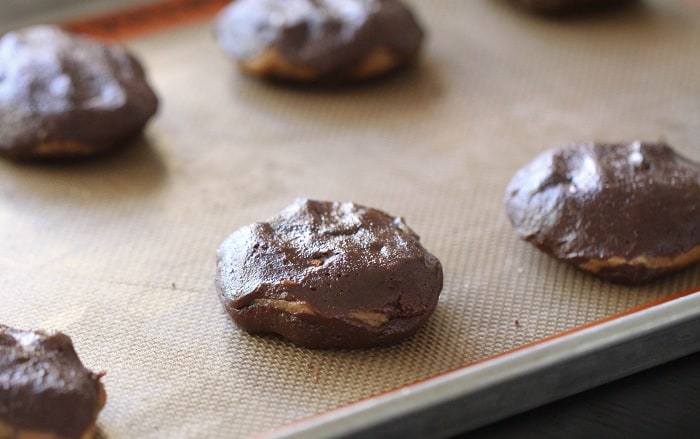 Very important….Grease your hands first (I sprayed them with cooking spray) and press the dough in both hands to enclose the peanut butter cookie dough. Does not have to be perfect as you can see from my picutes.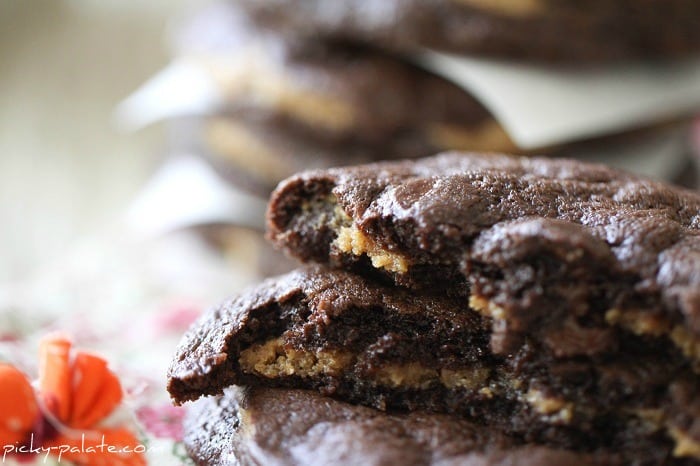 Be prepared to swoon 🙂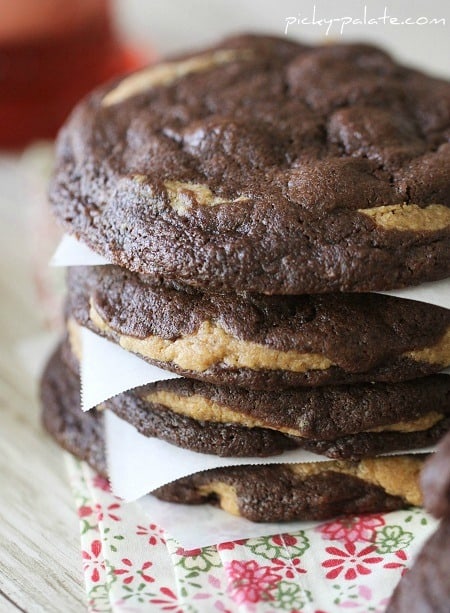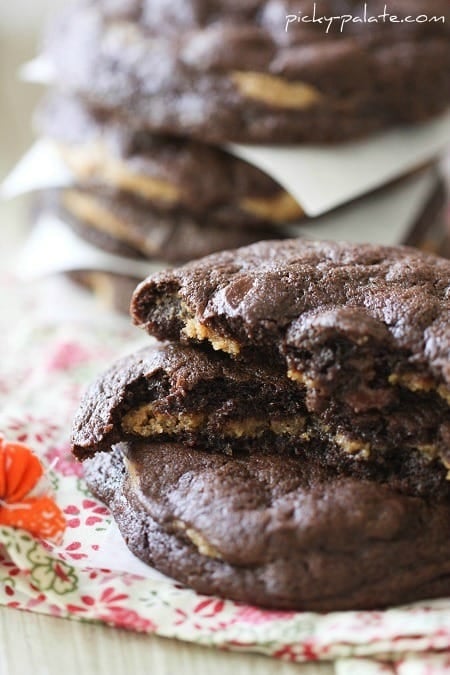 [ziplist]
Chocolate Fudge Peanut Butter Cookie Stuffed Cookies
Peanut Butter Cookie Centers
1 cup creamy peanut butter
1/2 cup granulated sugar
1 egg
____
2 sticks softened butter
1 cup granulated sugar
3/4 cup packed light brown sugar
2 large eggs
1 tablespoon pure vanilla extract
1 3/4 cups all-purpose flour
1 teaspoon baking soda
1/2 teaspoon kosher salt
1 1/2 cups chocolate chips, I used semi-sweet
1 cup cocoa powder
1. Preheat oven to 350 degrees F. and line a large baking sheet with parchment paper or a silpat liner.
2. Place peanut butter and sugar into a medium bowl, mix to combine then add egg, mixing until well combined. Set aside.
3. In a stand or electric mixer, beat butter and sugars until well combined. Add eggs and vanilla, beating until well combined.
4. Place flour, baking soda, and salt into a large bowl. Add to wet ingredients along with cocoa powder, and chocolate chips, slowly mixing until just combined. With a small cookie scoop, scoop peanut butter cookie dough into your hand. With a medium cookie scoop, scoop chocolate dough on top and on bottom of peanut butter dough. With hands, press chocolate dough around peanut butter dough, forming into a cookie shape. Place onto prepared baking sheet, about 1 inch apart from each other. Bake for 14 to 16 minutes, until cooked through. Let cool on baking sheet for 5 minutes before transferring to a cooling rack. Serve with milk.
Makes 3 dozen cookies