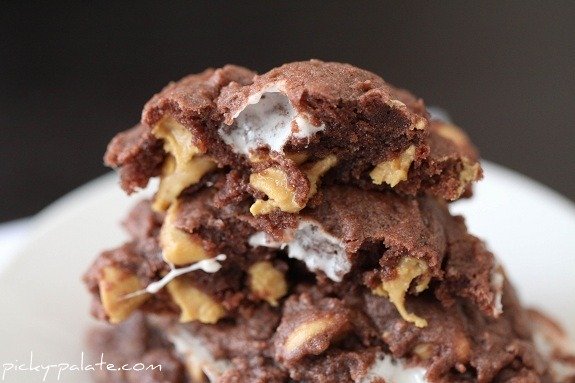 I have been on a major cookie kick lately, forgive all of my sweet posts, I will be posting savory dishes soon! Until then, feast your eyes on these perfectly soft, chewy and peanut buttery chocolate cookies. I added a box of chocolate pudding mix to the dough and look out, you are in for a treat.
I used to go to Cold Stone Creamery often when we lived in Arizona and my add ins were always peanut butter, marshmallows and brownie bits. These kinda remind me of my favorite ice cream that I would sneak into the movie theater on hubby and I's date night. Looking forward to hearing how you guys like these, hope you enjoy!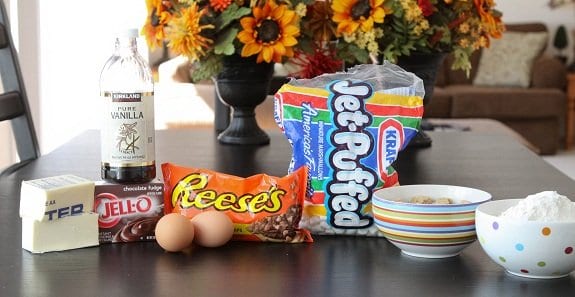 Here's your line up. The bowls to the right are the sugars and flour.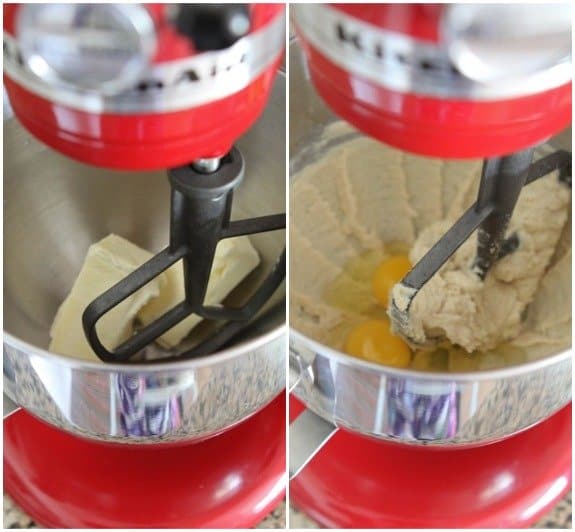 Beat your butter and sugars, then eggs and vanilla.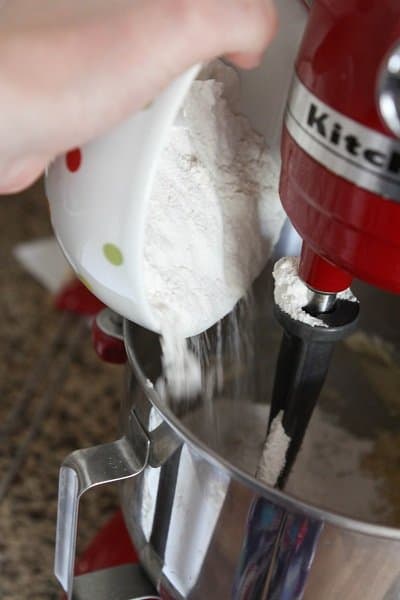 Time for the dry ingredients 🙂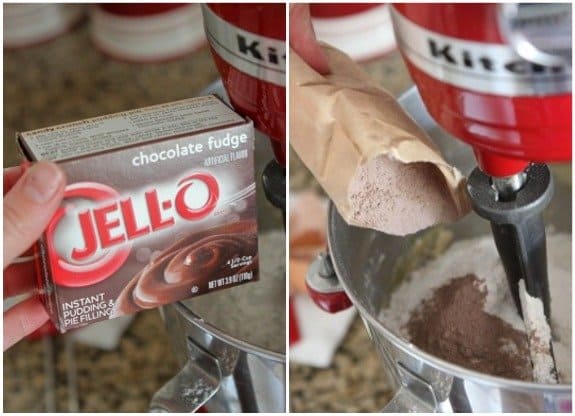 ….and the chocolate pudding mix.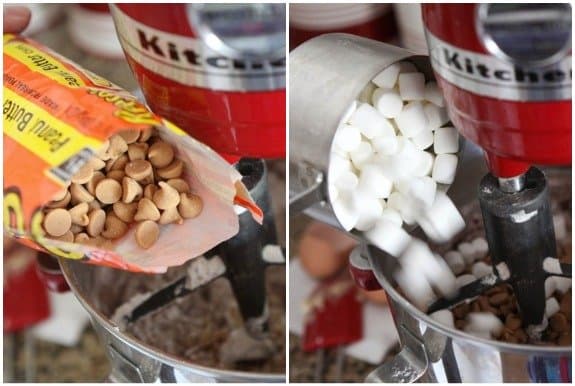 Here's my favorites…..peanut butter chips and marshmallows.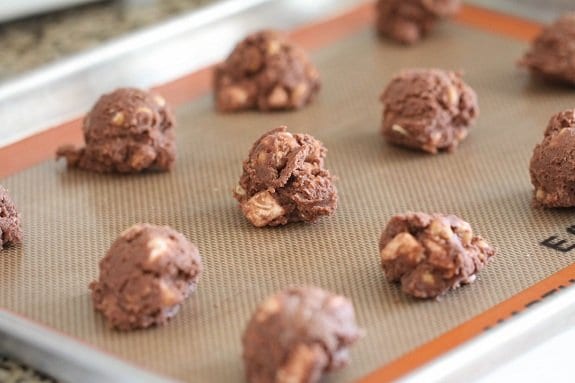 Time to bake….10-12 minutes.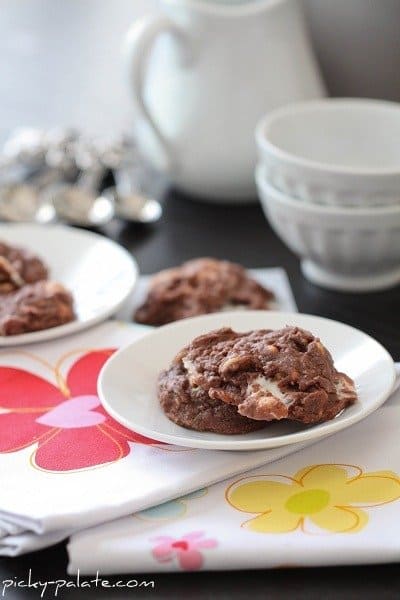 Here you have it, gooey Chocolate, PB and Marshmallow Pudding Cookies 🙂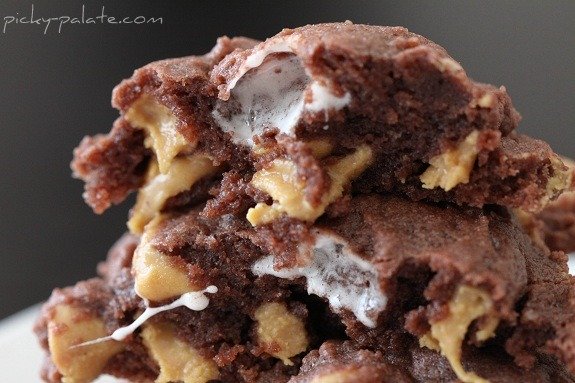 Do not leave yourself alone with these. Way too tempting!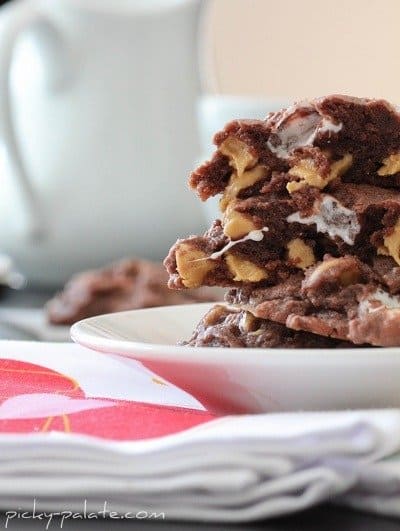 [ziplist]
Chocolate, Peanut Butter and Marshmallow Pudding Cookies
2 sticks softened butter
1/2 cup granulated sugar
1/2 cup packed light brown sugar
2 eggs
1 tablespoon vanilla
2 1/4 cups all-purpose flour
1 teaspoon baking soda
1/2 teaspoon kosher salt
4 oz box instant chocolate pudding mix
10 oz bag peanut butter chips
1 1/2 cups mini marshmallows
1. Preheat oven to 350 degrees F. and line a large baking sheet with parchment paper or line with a silpat liner.
2. In a stand or electric mixer, beat butter and sugars until light and fluffy. Beat in egg and vanilla until well combined.
3. Place flour, baking soda, and salt into a large bowl, mixing to combine. Slowly add to wet ingredients along with chocolate pudding mix, peanut butter chips and marshmallows. Mix until just combined. With a medium cookie scoop, place onto baking sheet and bake for 10 to 12 minutes, until cooked through. Let cool for 10 minutes on baking sheet before transferring.
Makes 3 dozen cookies
____________________________________
Have a great rest of your week, come back soon!