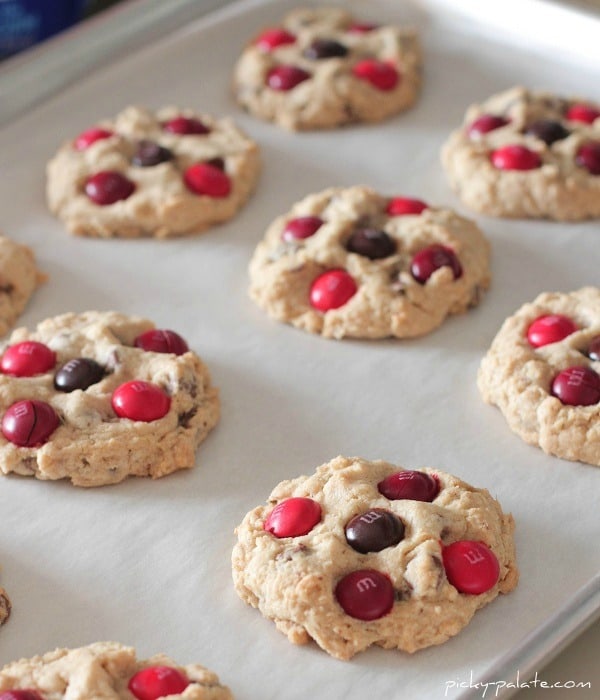 Over Christmas break last week, I was shopping with my mom and I spotted these fabulous Cinnamon M&M's. I knew right away I had to bake a fun cookie with them! My first thought before I tried the M&M's was that they were going to be spicy, but they are very mild. It's the normal milk chocolate center with a hint of cinnamon. I really enjoyed them.
As my mom and I were making these cookies, I posted about them on Instagram (my obsession) and come to find out my good friend Maria of Two Peas and Their Pod made about the same cookies over Christmas break too 🙂 It's no secret that Maria and I LOVE baking cookies and it seems we have the same great taste in cookies 🙂 We decided to post our Cinnamon M&M Cookies on the same day….today! Make sure to check out Maria's cookie too on her fabulous blog:)
Hope you can pick up a bag of Cinnamon M&M's, my mom and I found ours at Target. I need to stock up on a few more bags to take home!
Now…..let's talk cookies.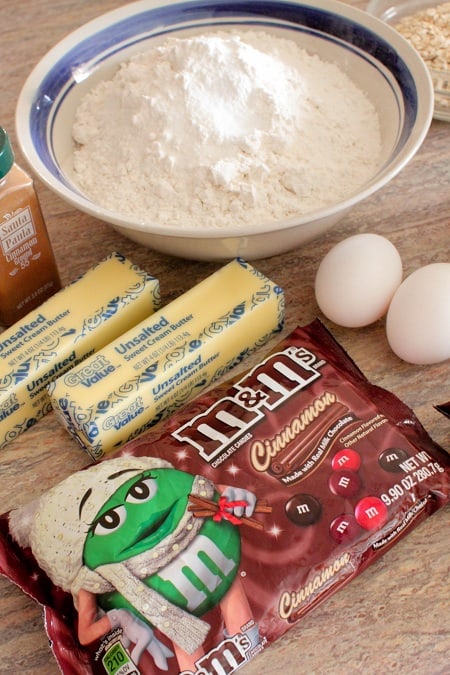 Here are those yummy M&M's. I am assuming they are out for the Holidays, so if you can't find them, traditional M&M's work great too:)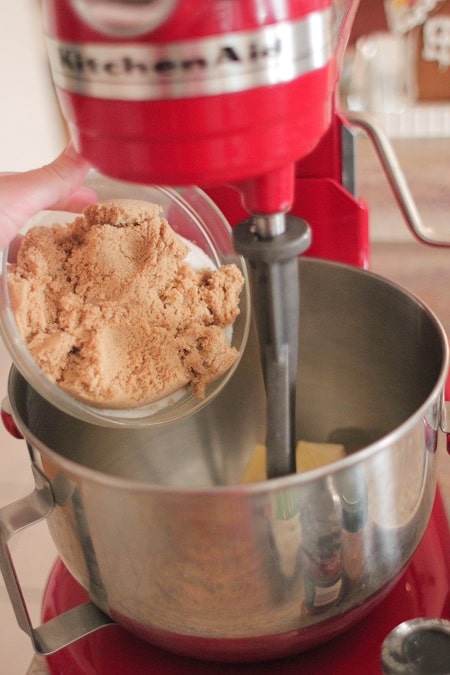 Nothing crazy here, start by creaming your butter and sugar.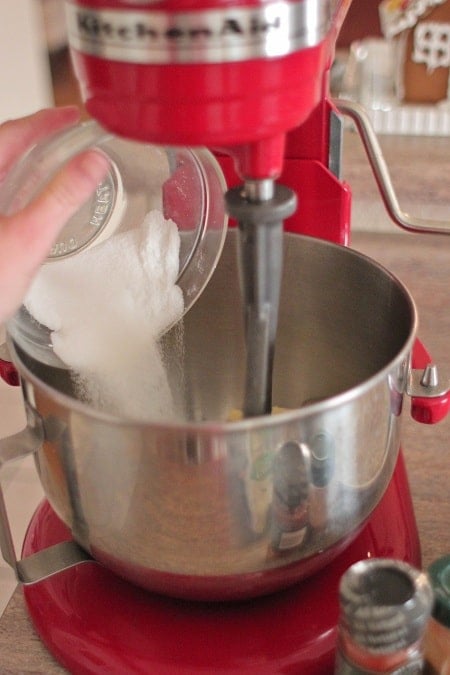 Add your granulated sugar too 🙂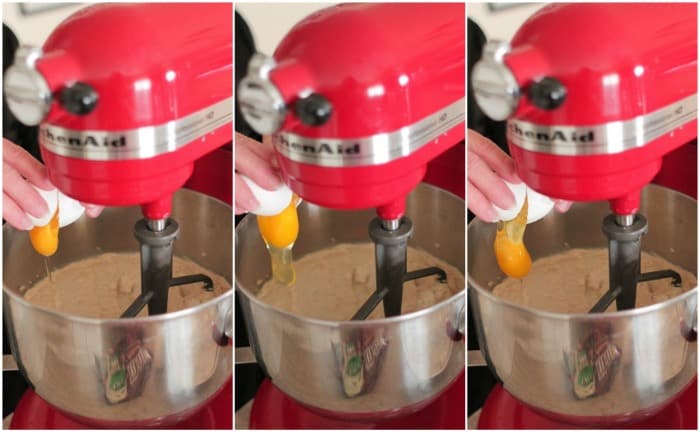 So fun having my mom help me, I got these fun egg shots 🙂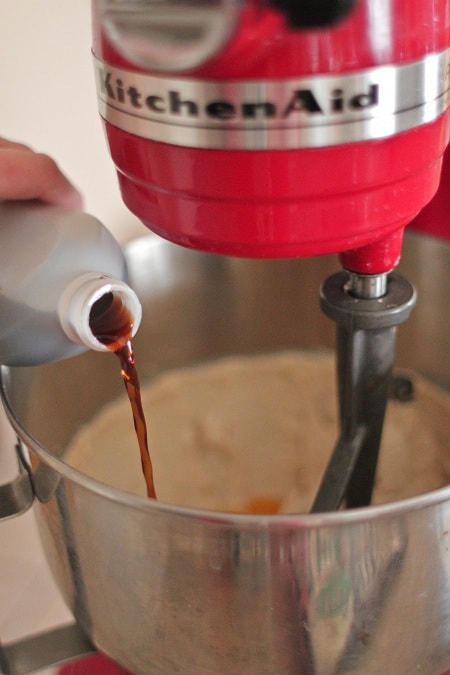 Add your vanilla.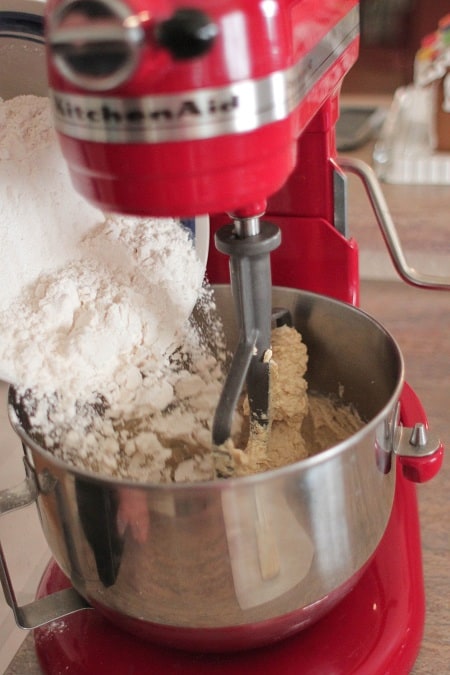 Time for your dry ingredients.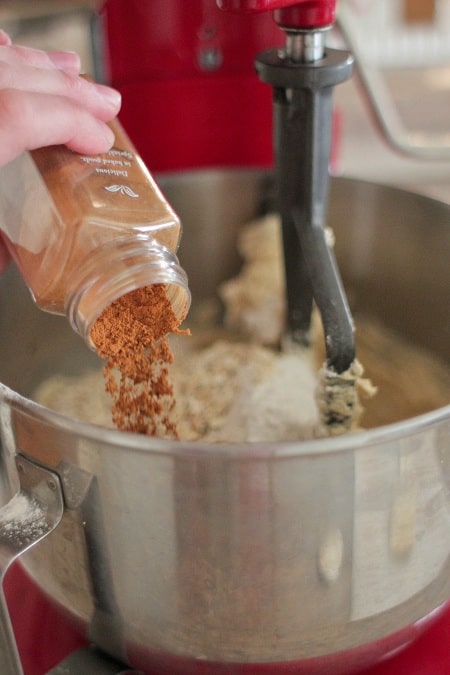 Cinnamon!
I added oatmeal too. LOVE 🙂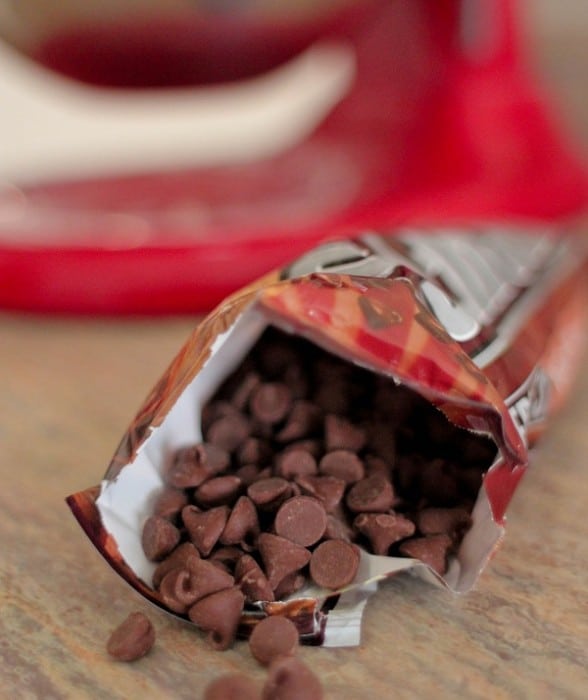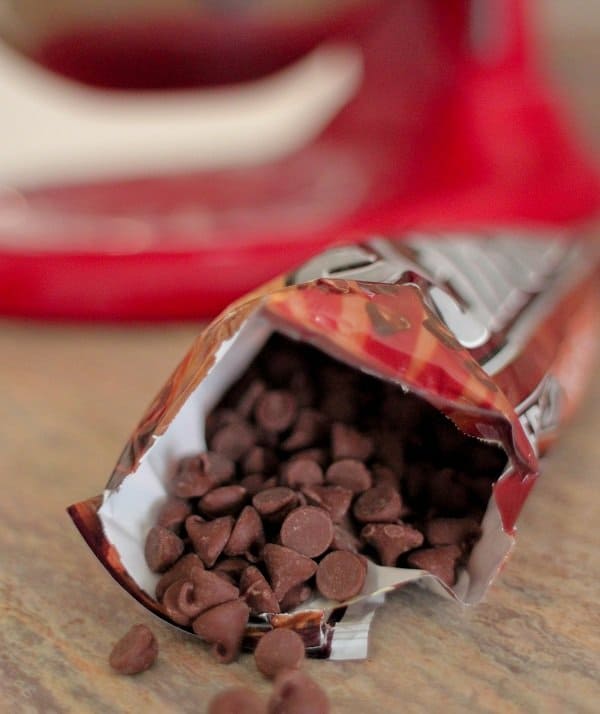 Chocolate chips.
I used milk chocolate for these cookies, but use whatever your family enjoys!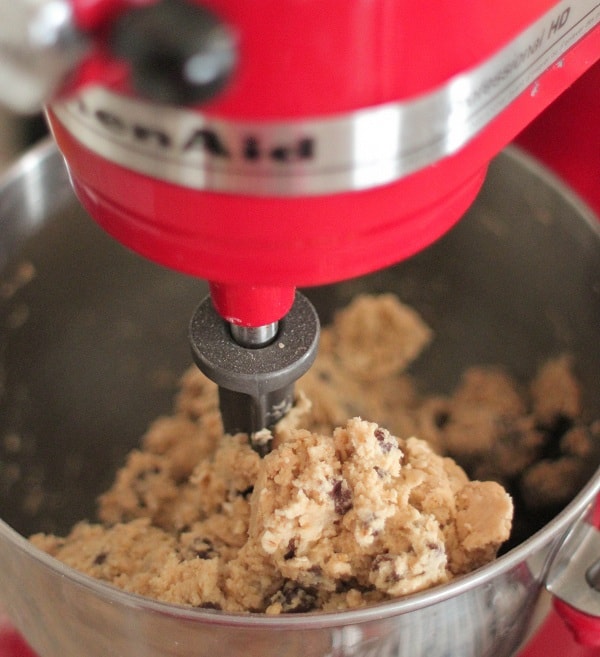 The dough was to die for, you gotta try a little!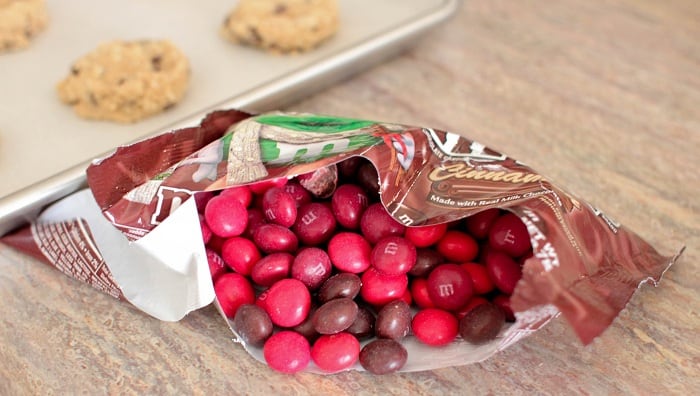 I like to add my M&M's right on top of the cookies rather than add them to the dough, but whatever you prefer is fine.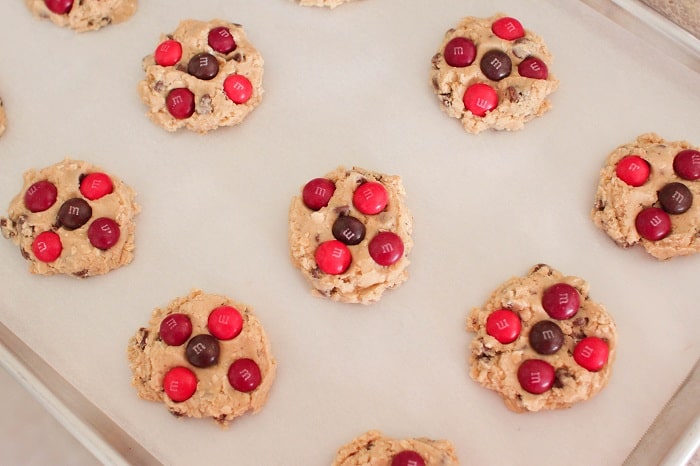 Press em' right on top and they are ready for the oven!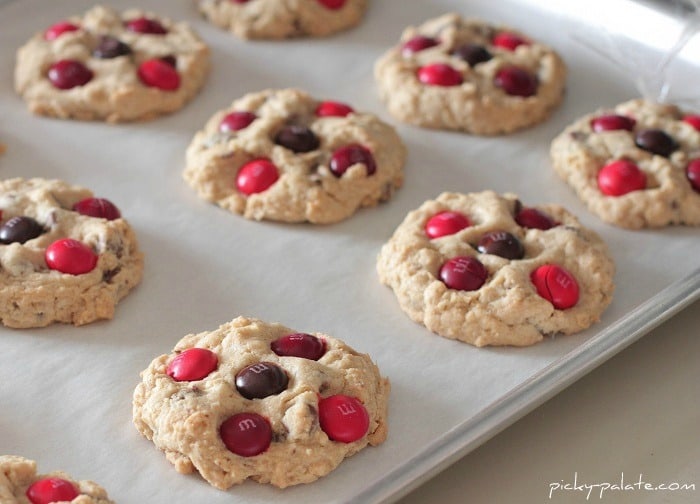 How fun do these look?! Love!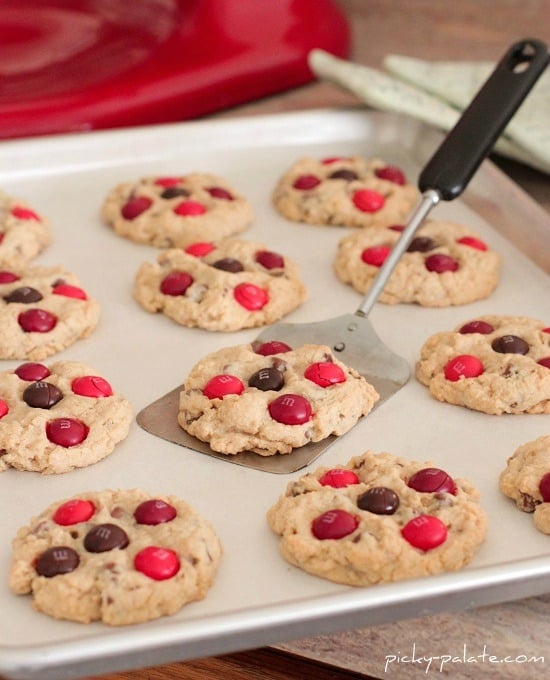 Hope you enjoy! xoxo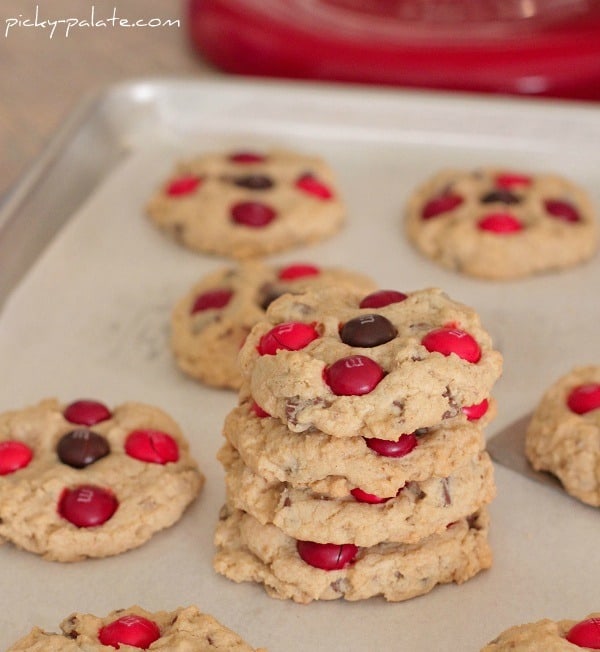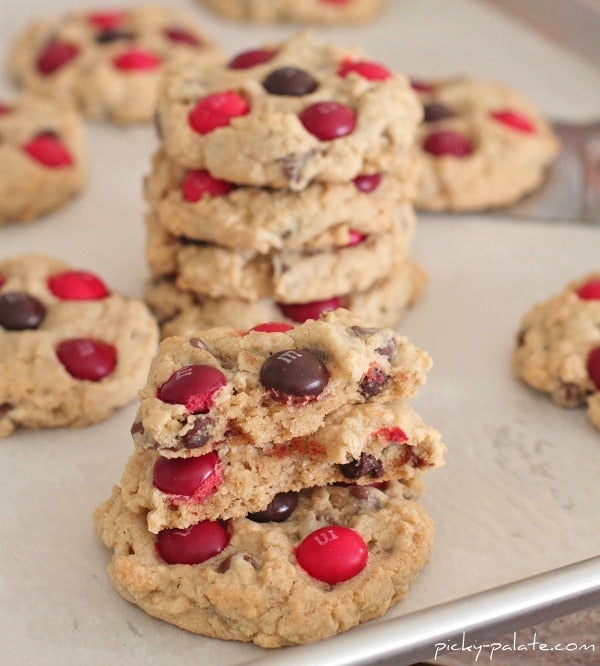 [ziplist]
Cinnamon M&M Oatmeal Chocolate Chip Cookies
2 sticks softened unsalted butter
3/4 cup granulated sugar
3/4 cup packed light brown sugar
2 eggs
1 tablespoon pure vanilla extract
3 cups all purpose flour
1 teaspoon baking soda
3/4 teaspoon kosher salt
1 teaspoon ground cinnamon
1 cup rolled oats
10 ounce bag chocolate chips
1 9.90 ounce bag Cinnamon M&M's
1. Preheat oven to 350 degrees F. and line a large baking sheet with a silpat liner or parchment paper.
2. In a stand or electric mixer, beat butter and sugars until light and fluffy, about 2 minutes. Add eggs and vanilla mixing until well combined.
3. Place flour, baking soda, and salt into a large bowl, mix to combine then add slowly to mixing bowl, mixing on low speed. Add cinnamon, rolled oats and chocolate chips. Mix until just combined. With a medium cookie scoop, scoop dough onto prepared baking sheet, about 1 inch apart. Press cookies down about 1/2 inch to flaten slightly. Press 5 cinnamon M&M's onto each cookie. Bake for 9-12 minutes, until baked to your liking. Remove from oven and let cool for 10 minutes on baking sheet before removing to cooling rack. Now…time to eat 🙂 Enjoy!
Makes 3 dozen cookies
______________________________
Have a great day! Come back soon!