Hope everyone had a wonderful Thanksgiving weekend! Can you believe I am trying to move during this crazy holiday season? Well, we are and during the next couple weeks I am going to be highlighting some of my favorite new friends. Not only is this helping me get through our move, but wait until you meet my friends, you are going to LOVE them!
I am thrilled to introduce my gorgeous, hilarious, crazy talented new friend Bev over at Bev Cooks. I met her last month at Food Blog Forum in Nashville, TN and she is as sweet in person as she is online. LOVE her…..and wait until you see her mouthwatering recipes and photography.
Without further ado, I give you Bev 🙂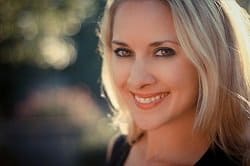 Well, hellooooo. I'm Bev and I blog over at Bev Cooks! Pleazha to meet ya.
I'm freakin' jazzed to be guest posting over here today because A) I met Jenny last month and have since attained a somewhat decent hold on my girl crush. B) I'm excited to get to know you guys as well so we can all take part in a virtual round of face cheek pinching. and C) I'm sort of hoping that I can get Jenny to teach me how to do my hair like hers. Those WAVES. Are you kidding?
Thank you, Jenny for having me!
Now….are those waves natural? Because if they are I might lose it….
__________
Oh my goodness, I love Bev…..and no the curls are NOT natural 🙂 Here is Bev's fabulous Classic Beef and Bean Chili. All Photos courtesy of Bev Cooks.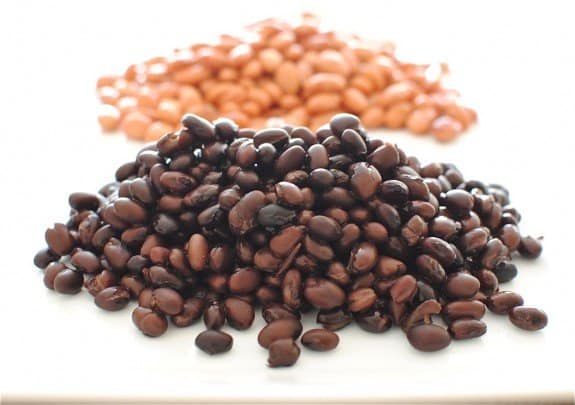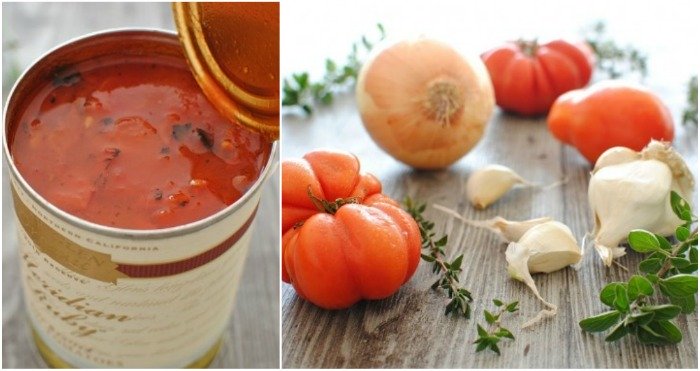 [ziplist]
Classic Beef and Bean Chili
Recipe by Bev Cooks
1 pound lean ground beef
1 medium yellow onion, diced
4 cloves garlic, minced
2 Tbs crushed jalapeno pepper (or 1 Tbs. cayenne)
2 Tbs. chili powder
2 Tbs. cumin
1 Tbs. smoked paprika
1 (14.5 oz) can black beans, drained and rinsed
1 (14.5 oz) can pinto beans, drained and rinsed
1 (14.5 oz) can chili ready red beans, undrained
1 (14.5 oz) can fire roasted tomatoes
4 small roma or heirloom tomatoes, roughly chopped
2 Tbs. fresh oregano
2 Tbs. fresh thyme
1 Tbs. dijon mustard
2 Tbs. honey
1 Tbs. brown sugar
1 Tbs apple cider vinegar
coarse salt and freshly ground pepper
fresh cilantro and grated parmesan cheese for garnish
Heat a large pot or dutch oven over medium-high and add the meat. Brown all over, then add the onions and garlic. Saute 2 minutes, until the onions have softened.
Add the crushed jalapeno peppers, chili powder, cumin, smoked paprika and a good pinch of salt and pepper. Bloom spices for 1 minute while tossing everything around.
Add the beans and tomatoes, along with all the herbs. Add 3 cups water (or stock of your choice) and simmer 20 minutes.
Add the mustard, honey, brown sugar and cider; simmer for an hour.
Taste it, toss in more salt and pepper if needed.
Serve chili garnished with cilantro and cheddar cheese.
6 Servings
___________________________________
Thanks for sharing your talents with us Bev, so great to have you!