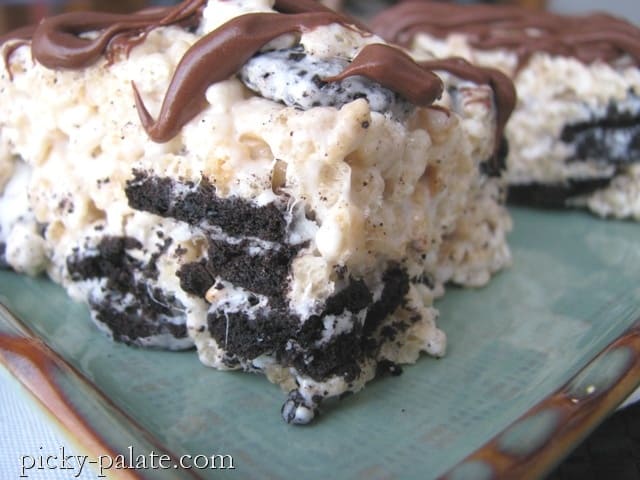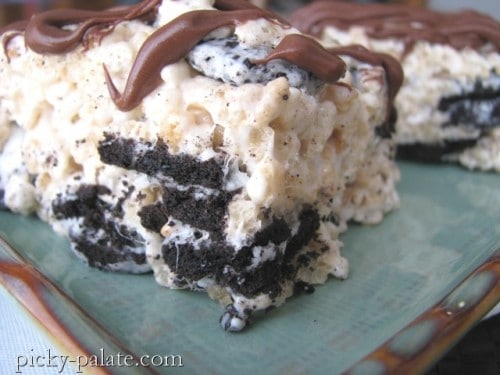 Why oh why do I find it so much fun to play around with Oreo cookies? I would seriously have so much fun writing an Oreo Cookie Cookbook, hmmm maybe someday! I just love adding these darn cookies in all kinds of desserts and this one is no exception. If you've got a girls night, family party, Bunco party or whatever, try these bad boys out on everyone and watch them disappear!
Hope you all will enjoy. No excuses for not trying these folks, they have a whopping 5 ingredients and take a whole 5 minutes to prepare! A word to the wise: save one pretty little treat for yourself and give the rest away or you will find yourself eating the WHOLE pan!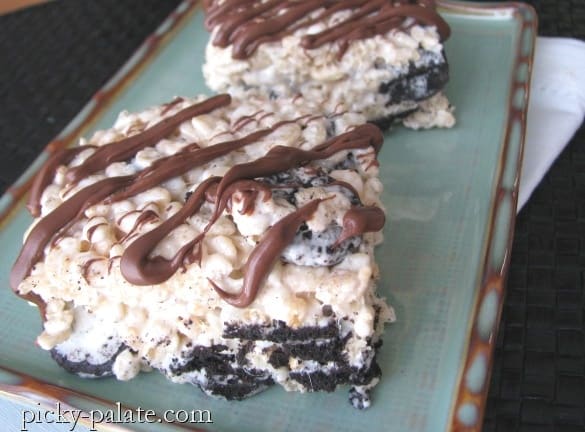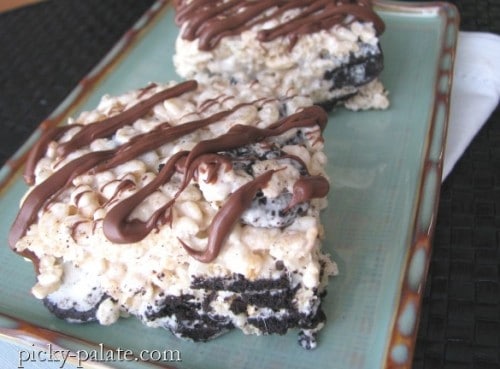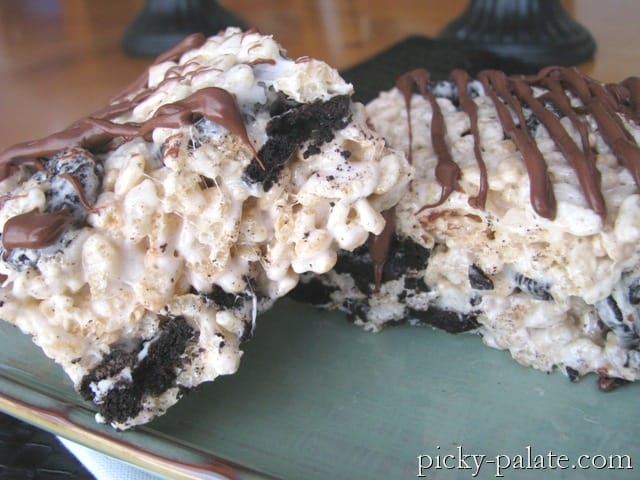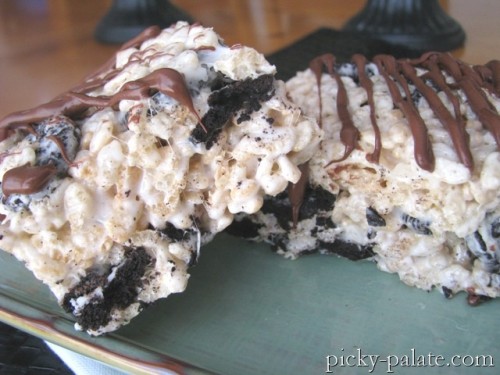 Ingredients
4

tablespoons

butter

4

cups

mini marshmallows

8

cups

rice crispy cereal

8

oz

bag mini Oreo cookies

1/2

cup

chocolate chips

melted
Instructions
Place butter and marshmallows into a large microwavable bowl. Microwave for a few minutes until marshmallows puff up nice and large. Remove and stir in cereal and Oreos. Pour into a large 9x13 inch baking dish. With the back of a large spoon that's sprayed with cooking spray press and smooth treats. Drizzle melted chocolate over top and let cool. Cut into squares.
Keywords:
best rice krispie treats, rice crispy treats, treats with rice krispies
_________________________
See you soon with another sweet tooth temptation! Have a great rest of your week!