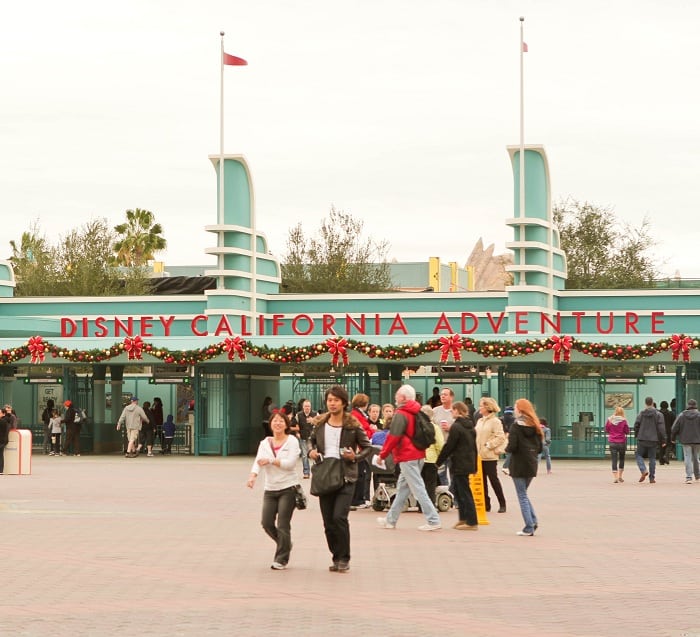 I love having Disney California Adventure right across from Disneyland. We hop over to this fun park each time we visit for some of our favorite rides and food. Today I'll be showing you one of our favorites….The Corn Dog Castle. Calories don't count when you are at Disney right?! Lol!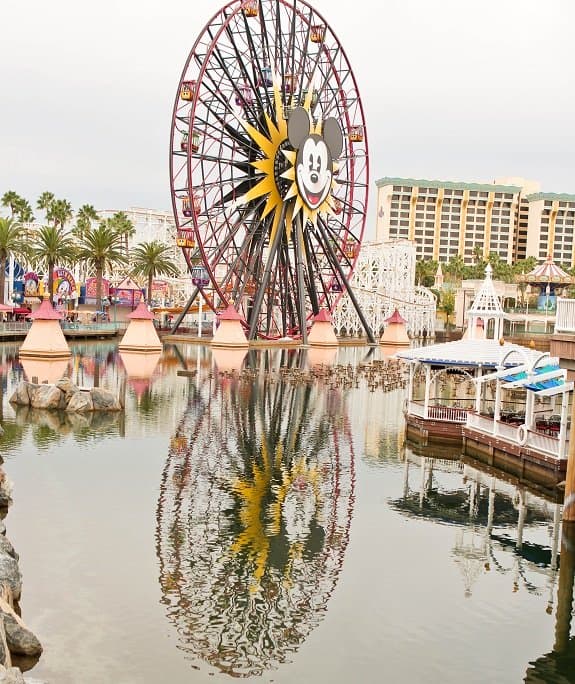 How magical is Mickey's Fun Wheel? It was a cloudy day when we went, but I love the reflection on the water 🙂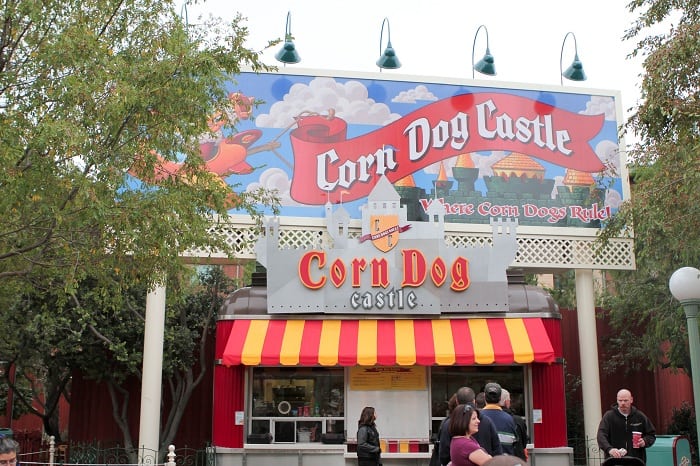 Here's the Corn Dog Castle that you will find towards the back end of the park. Keep walking past Grizzly River Run, past Little Mermaid towards the right. Let your nose lead you to the greasy goodness, lol!
Unlike the Corn Dog Truck at Disneyland on Main Street, you have a few more choices to choose from such as the hot link corn dog and the cheddar cheese stick! Oh my!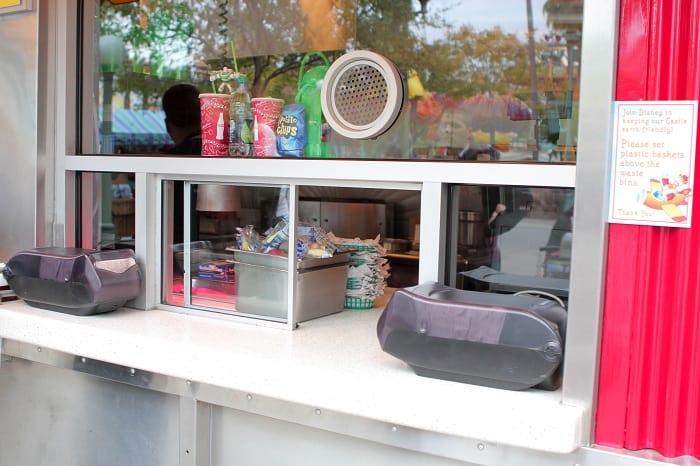 Here is your counter.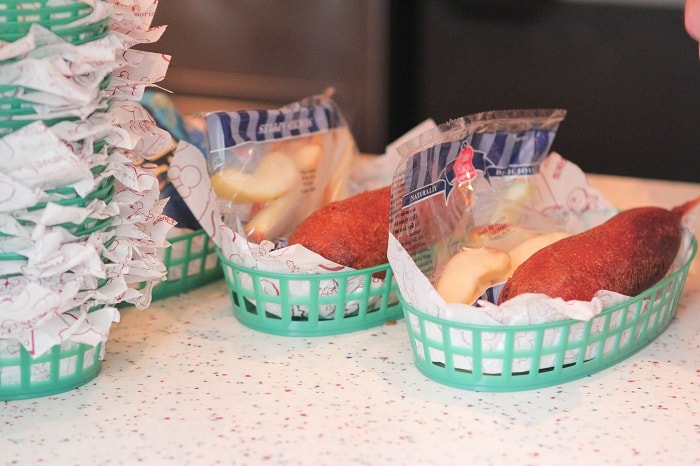 Your corn diggity comes with either a bag of sliced apples or a bag of chips.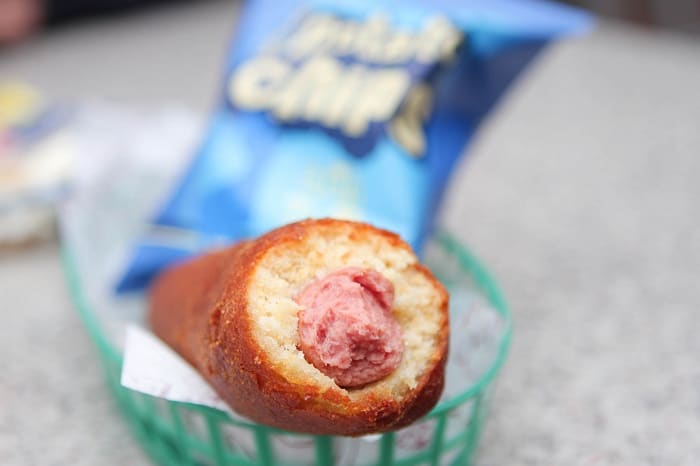 Here's the original corn dog that can also be found in Disneyland at the Red Truck on Main Street.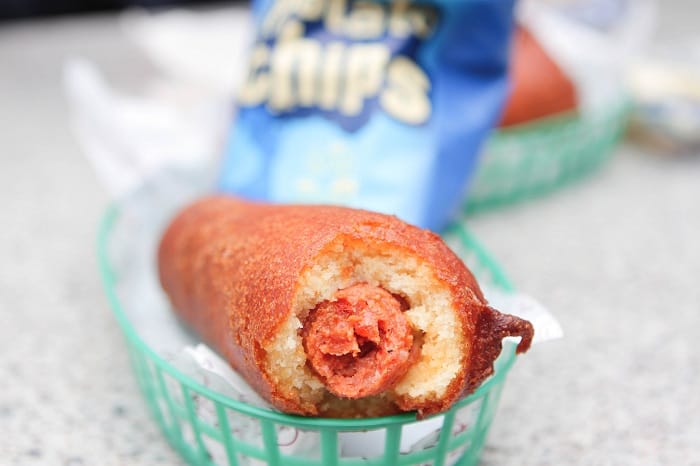 The Hot-Link Corn Dog was my favorite. A little spicy….I will go back for this bad boy!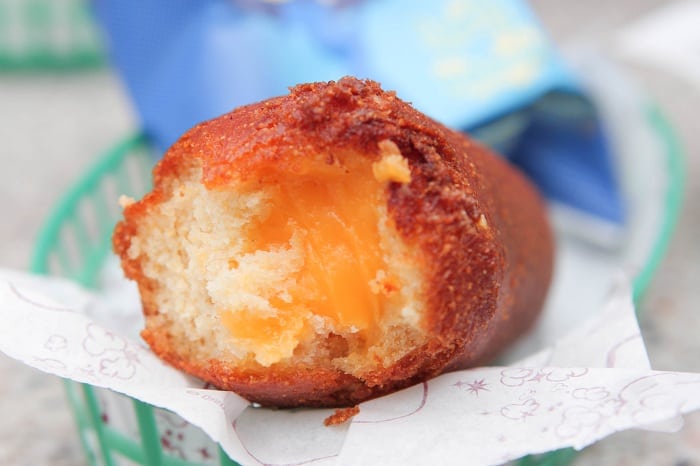 I did not know what to think of the cheddar cheese stick…..but for the sake of the review I just had to see what it was like. Now, I have to be honest….I am a bit of a cheese snob. I like good cheese, so if you can get over the fact that this is a deep fried piece of Velveeta then you will be fine. It's kind of like a big grilled cheese sandwich on a stick. Not my favorite, but definitely interesting 🙂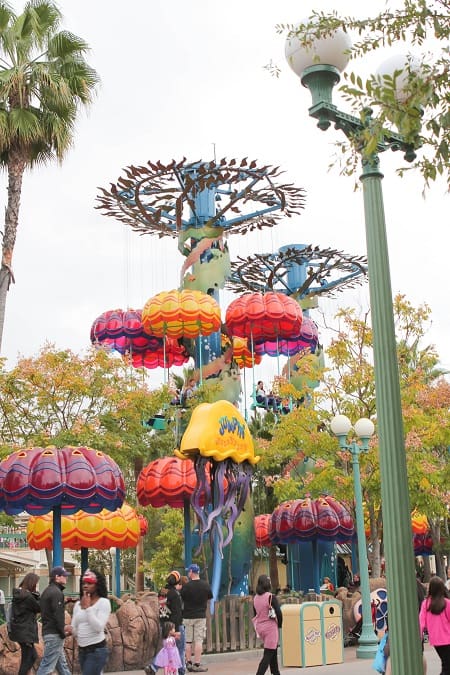 The jumping jellyfish ride is right across from the Corn Dog Castle along with the Golden Zephyr ride.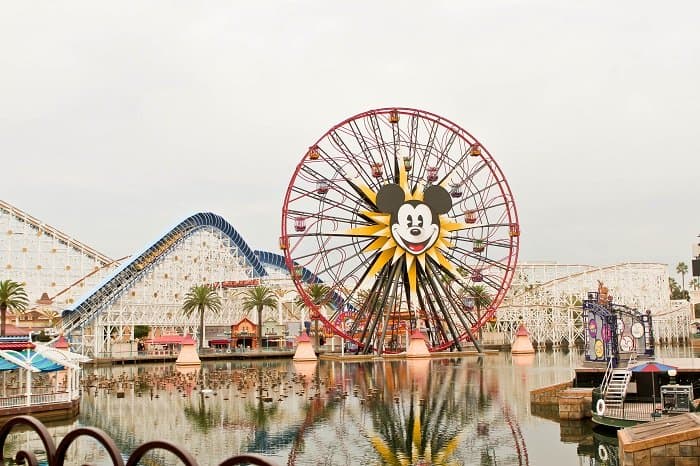 So, have you had the Corn Dog Castle at California Adventure? Let's hear about it! Did you love the cheese stick or not so much like me? The Hot-link Corn Dog or Original?
Have a great weekend friends!!
Disclosure: We are in no way associated or sponsored by Disneyland. Just a family who enjoys visiting the parks and giving you are honest reviews