What a great weekend Amanda and I had in San Diego. We went to part of BlogHer but mostly ran around town finding the sweetest of bakeries and restaurants. It's always a blast when we get together. Make sure to scroll to the bottom of the post to see some of our adventures I snapped through Instagram 🙂
Today I am sharing with you my Cream Cheese, Caramelized Onion and Bacon Quiche. I prepared this for the Real Women of Philadelphia and Goodbite where you can watch a step by step video how it's prepared. Watch the video HERE. This is one quiche you do not want to pass up! Hope you enjoy 🙂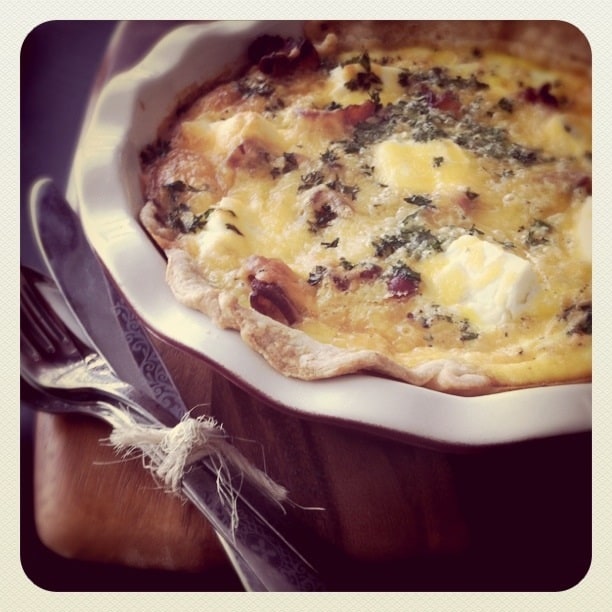 [ziplist]
Cream Cheese, Caramelized Onion and Bacon Quiche
1 refrigerated 9-inch pie crust
1/2 pound bacon
1 large sliced white onion
8 eggs
1/4 cup milk
1/4 teaspoon kosher salt
1/4 teaspoon freshly ground black pepper
5 ounces softened Philadelphia Cream Cheese
3/4 cup shredded cheddar cheese
2 tablespoons fresh chopped parsley
1. Preheat oven to 350 degrees F and spray a 9-inch pie plate with non-stick cooking spray.
2. Heat a large skillet over medium heat and cook bacon, stirring until browned, about 10 minutes. Transfer bacon to a paper towel lined plate and discard drippings. Add onions and cook, stirring until onions are golden and caramelized, about 15 minutes. Remove from heat.
3. Unroll pie crust and lay inside and up edges of prepared pie plate. With fork, poke holes in bottom and partially bake crust for 10 minutes, then remove from oven.
4. Add eggs, milk, salt and pepper to a large bowl, whisking to combine. Layer cooked onions over bottom of partially baked crust and top with bacon pieces and cream cheese pieces. Pour eggs over bacon and top with cheese and parsley. Bake for 30 to 35 minutes, until eggs are set and edges are browned. Remove and let cool for 5 minutes before cutting into wedges.
Makes 8 servings
_______________________________
San Diego Weekend…..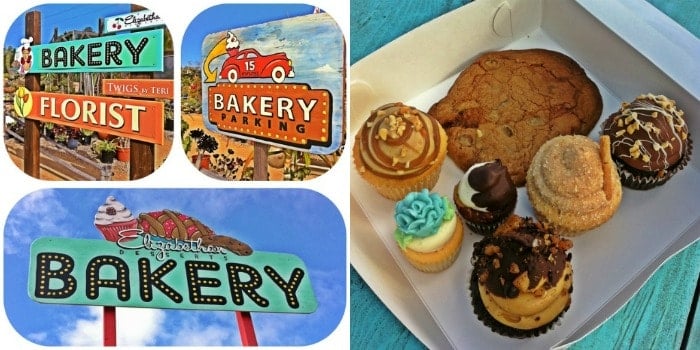 Before Amanda and I even checked into our hotel room we made a pit stop for one of our favorite cupcake shops called Elizabethan Bakery. It is tucked inside a nursery and has some of the best cupcakes I've ever had. The best part is they make most of them in baby size too so you can try one of every flavor 🙂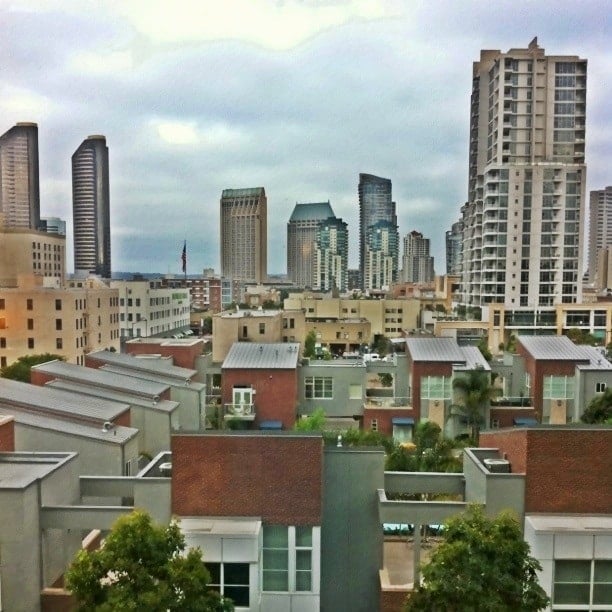 We arrived to Hotel Indigo which I LOVED and had this gorgeous view of the city.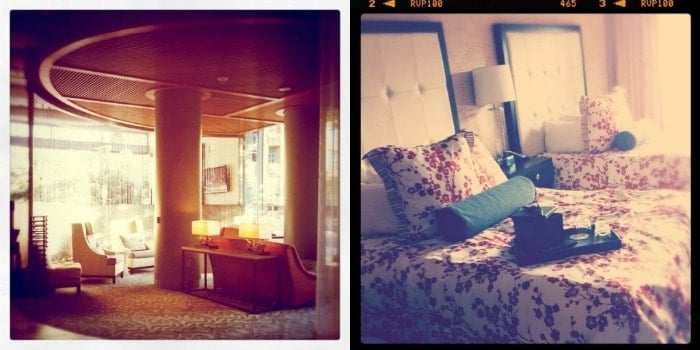 Here's the lobby and a shot of our room. Love those beds.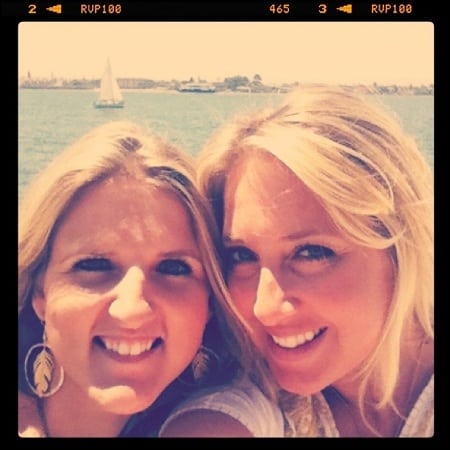 Here we are, snapping pictures as usual 🙂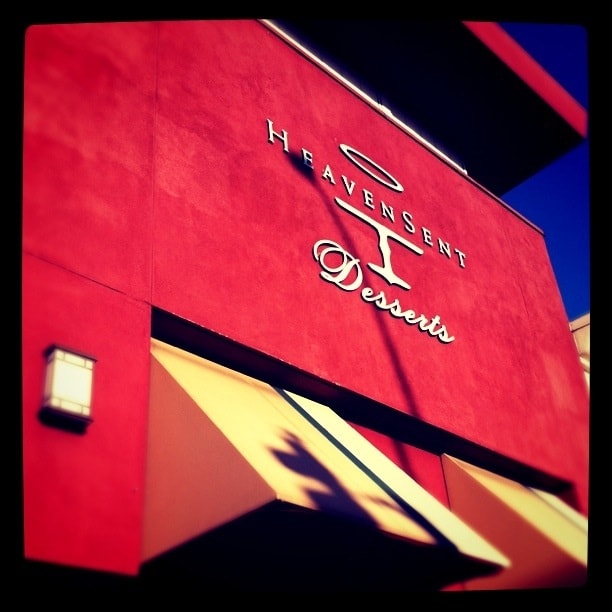 Heaven Sent Desserts was the highlight of my weekend. Scroll down and you'll see why.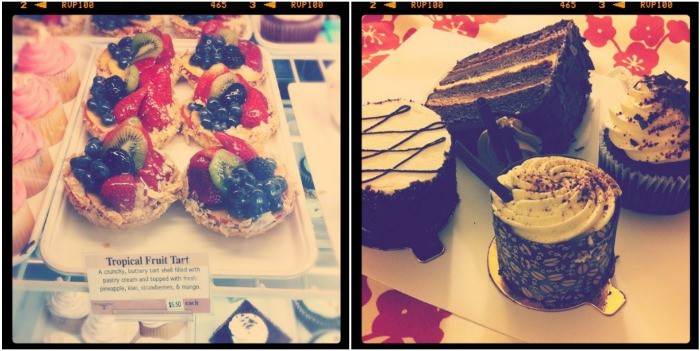 These photos don't even do the desserts justice. They were gorgeous and perfect.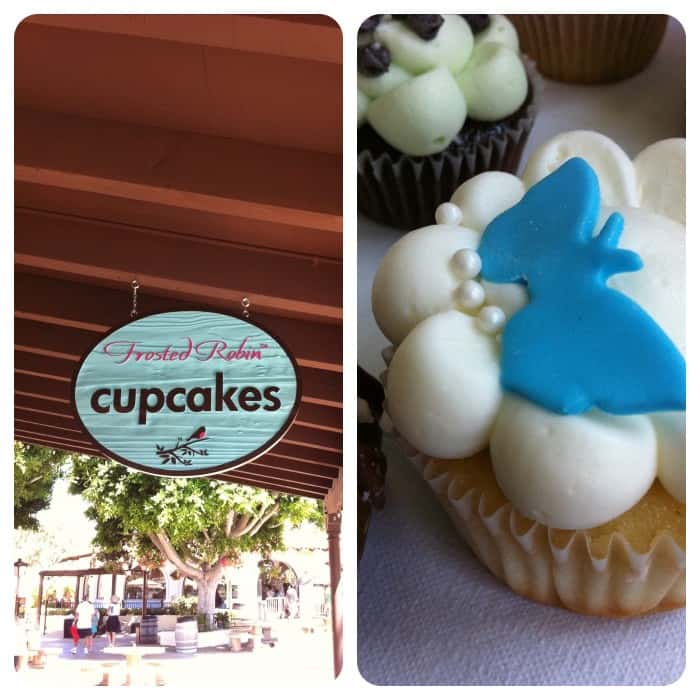 We took a stroll through Seaport Village and stopped at their new cupcake shop called Frosted Robin Cupcakes. It was the sweetest little shop. Such great colors.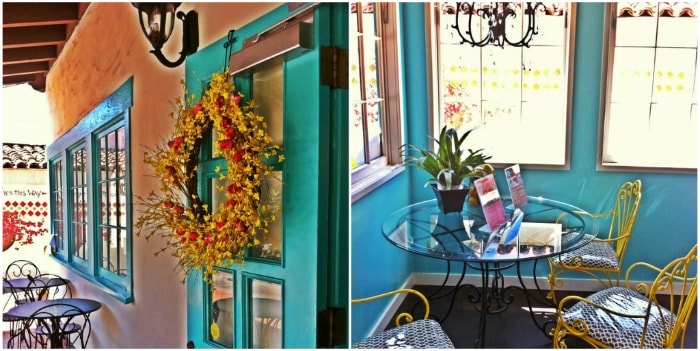 Love it.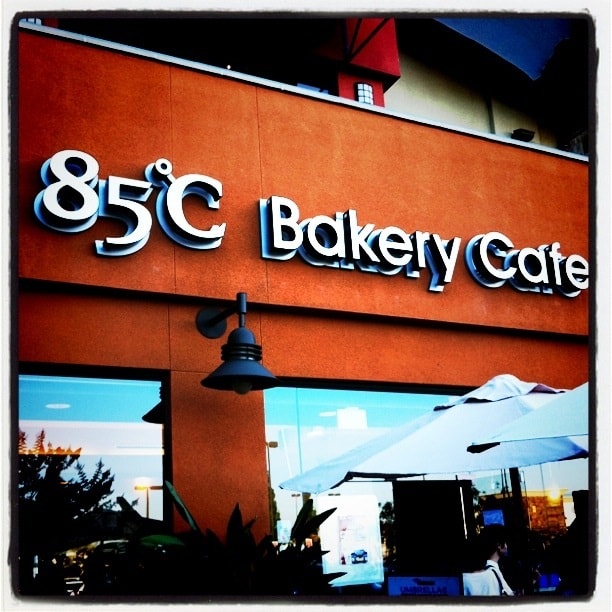 Can you believe we had room for yet another bakery this weekend? Well, we did. This one was called as you can see 85C Bakery. It's a Taiwanese Bakery with incredible treats. We didn't know what half of them were, but man were they good.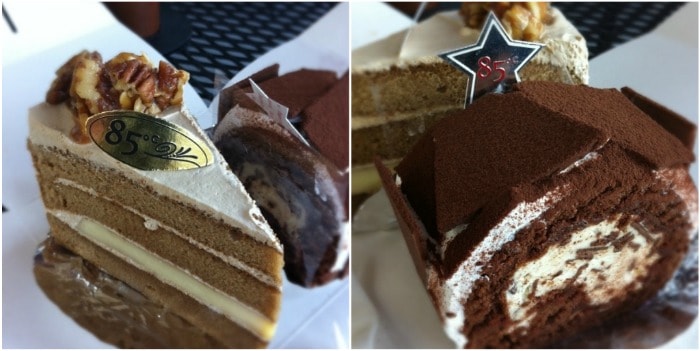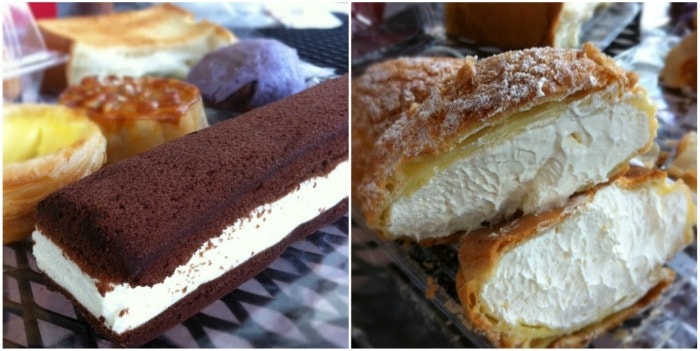 Get a load of the gigantic cream puff to the right. That baby was to die for. Ok, now I am going to workout, lol!
Have a great week, come back soon!