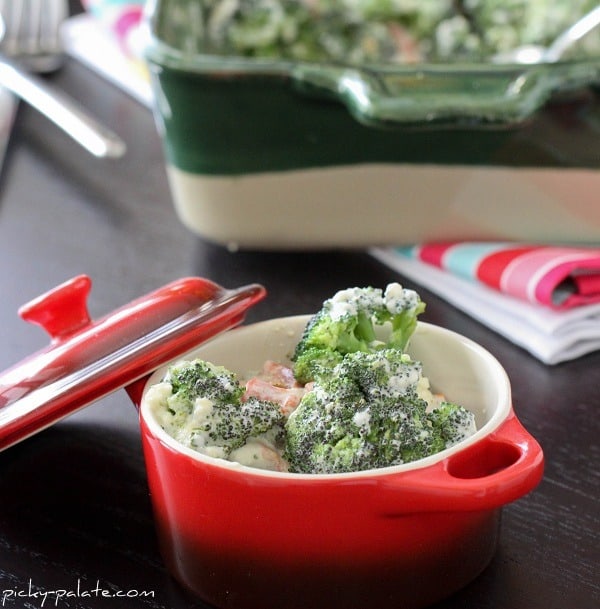 This is a compensated review by BlogHer and Kraft.
I have followed The Real Women of Philadelphia since their debut last year and now they are back with season 2 with another chance to win $25,000 for your best Philadelphia Cream Cheese recipes! Paula Deen is the perfect host and I just love seeing her smiling face when I pop into see what new recipes have been posted.
I followed season 1 faithfully because my good friend Mandy Heaston of Gourmet Mom on the Go, was a finalist and actually won her category. It was so exciting to watch the live broadcast last year of all the winning recipes. Seeing pictures of her and Paula Deen is such a treat. Mandy's recipe for Asparagus and Parmesan Cream Pastries looks incredible, and she's even got a video, take a peek!
To get your creativity going, here's an incredibly simple yet tasty side dish I've created that my entire family goes bonkers for. Broccoli, bacon, roasted red peppers and cream cheese baked to perfection. Hope you enjoy!
Visit the Official Site HERE and Visit the BlogHer Round Up Page HERE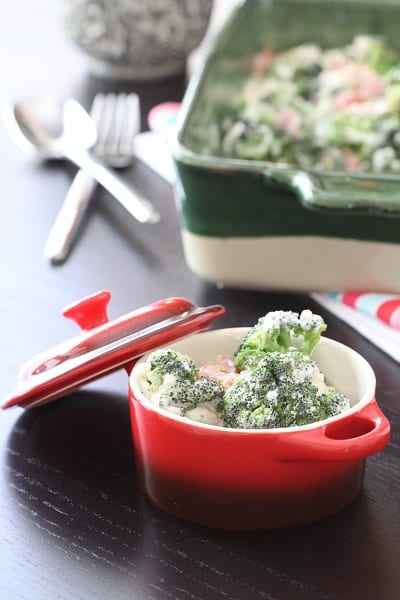 [ziplist]
Creamy Bacon and Roasted Red Pepper Broccoli Bake
1/2 pound cooked bacon, crumbled
8 cups broccoli florets
1/2 cup chopped roasted red peppers from jar
1/2 teaspoon kosher salt
1/4 teaspoon freshly ground black pepper
1/4 teaspoon garlic salt
5 ounces softened Philadelphia cream cheese
1/4 cup heavy cream
1. Preheat oven to 350 degrees F and spray an 11×7-inch baking dish with non-stick cooking spray.
2. Place bacon, broccoli, and roasted red peppers into prepared baking dish and season with salt, pepper and garlic salt, stirring to combine. Cut cream cheese into small pieces and place evenly over broccoli. Stir gently, pour cream over top and bake for 25 to 30 minutes until broccoli is fork tender.
Makes 4 to 6 servings
______________________________