So excited to share my experience at the Disney Social Media Moms Celebration 2015!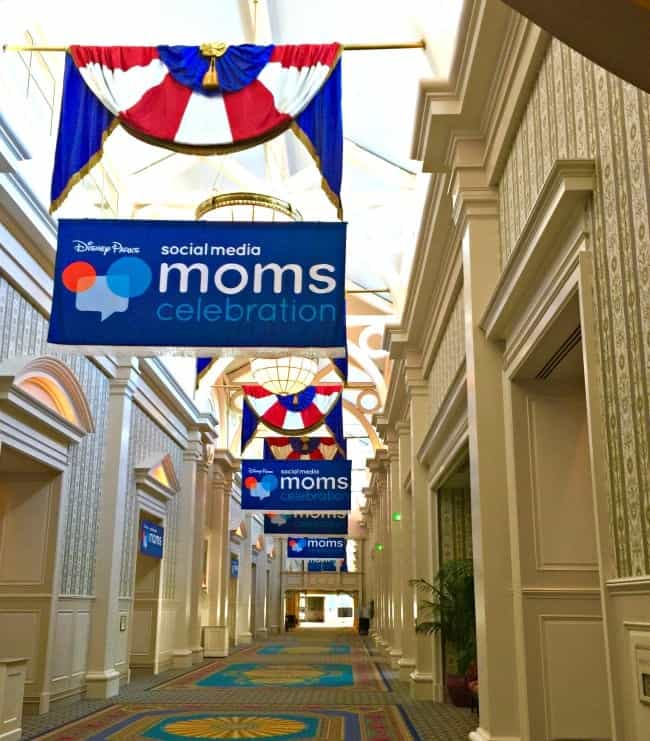 I was so happy to be invited to this magical conference over Mother's Day weekend. Being a food blogger, I hadn't heard much about it other than it's a massive honor to be invited and there are magical surprises around every corner. Needless to say I couldn't even wait for the trip to come!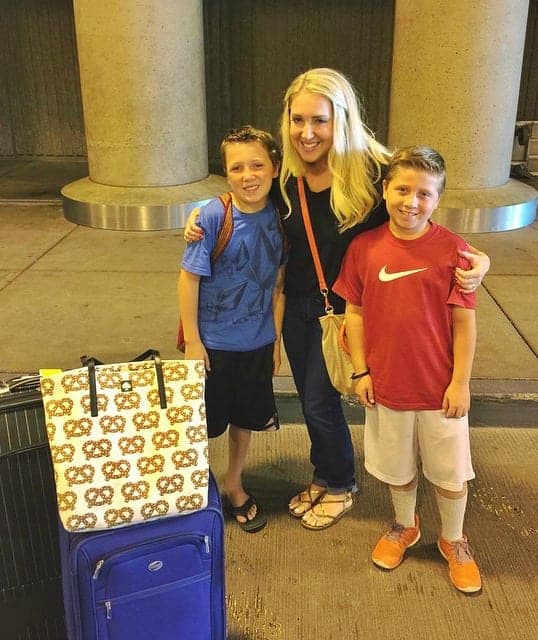 The boys and I left Phoenix bright and early Thursday May 8th and arrived in Orlando about 4pm. We met some of our best friends from CA at the Magical Express. We were so anxious to arrive at our hotel.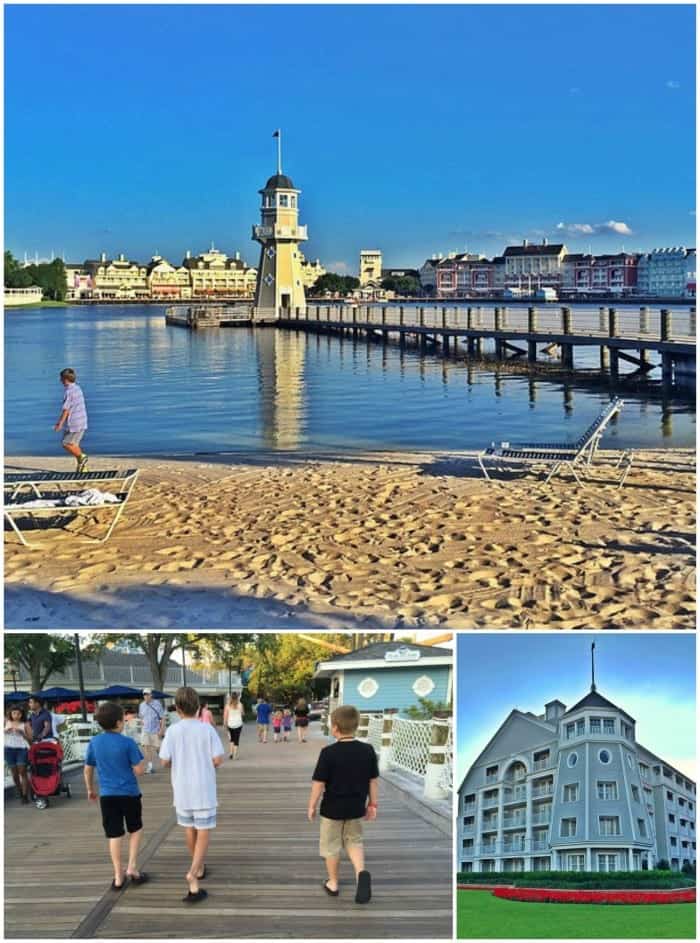 We pulled up to Disney's Yacht Club Resort. It was like a breath of fresh air with the Disney magic already starting. We had to drop off our bags and head to our opening dinner.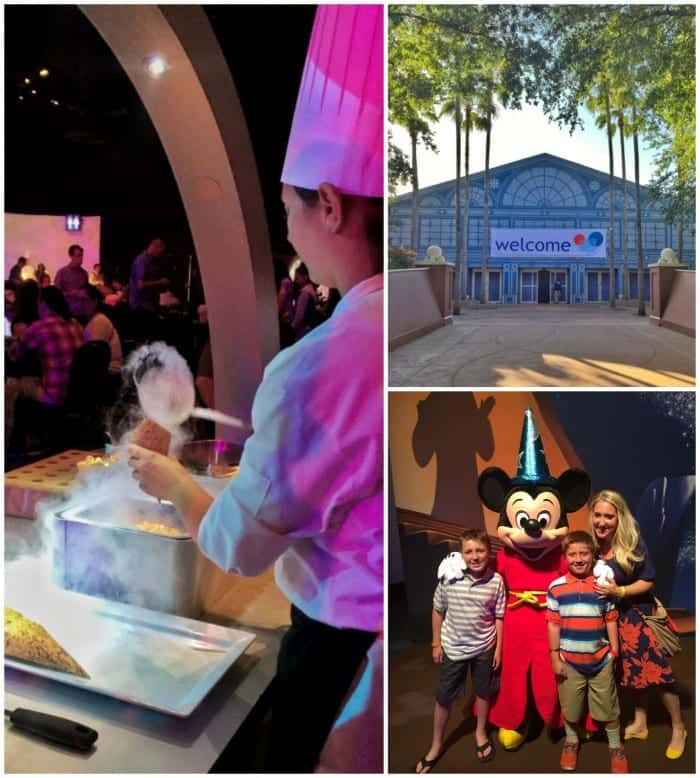 We were a little late arriving to the dinner party since because of our late flight, but we walked through Epcot's World Showcase doors and couldn't even believe it. There were neon lights, buffet tables around the entire building, Disney Characters to take photos with, a DJ playing fun music, lemonade slushy machines and so much more. It was like overload to all of our senses. Took a few minutes to take it all in, seriously. We started with the food. There was mac and cheese, chicken fingers and mashed potatoes served in cones, cheeseburger egg rolls…those were just a few fun options.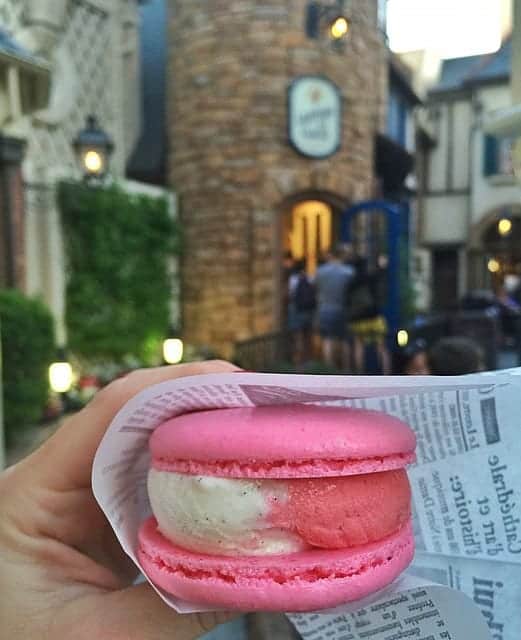 Before the sun went down we ran over to Epcot's France to grab a Strawberry Macaron Ice Cream Sandwich. Mmmm 🙂
After dinner there was a dessert party and private viewing area of the Illuminations Show. We had 3-D glasses that made every light look like Mickey Mouse ears. The boys thought it was the coolest thing ever. We had a long day of travel, so we headed back to our room and crashed.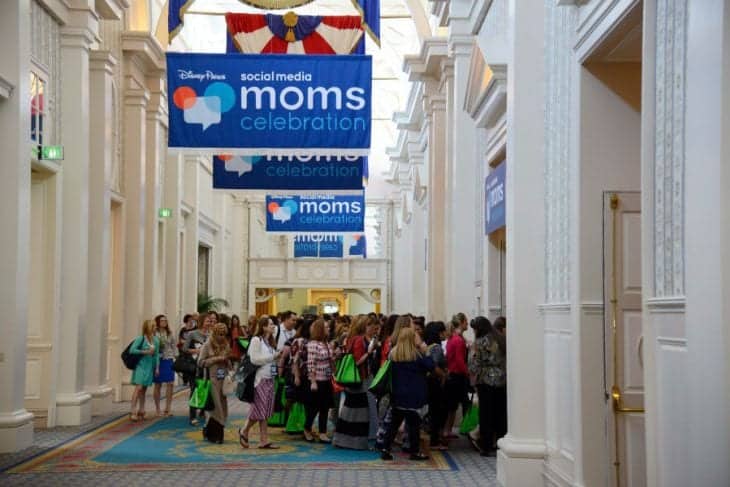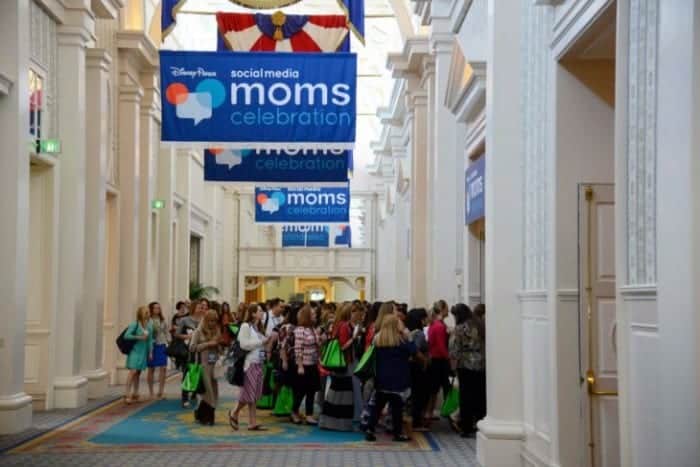 Photo via Preston Mack
Bright and early Friday morning we had a nice breakfast then headed to the conference room for a day of learning!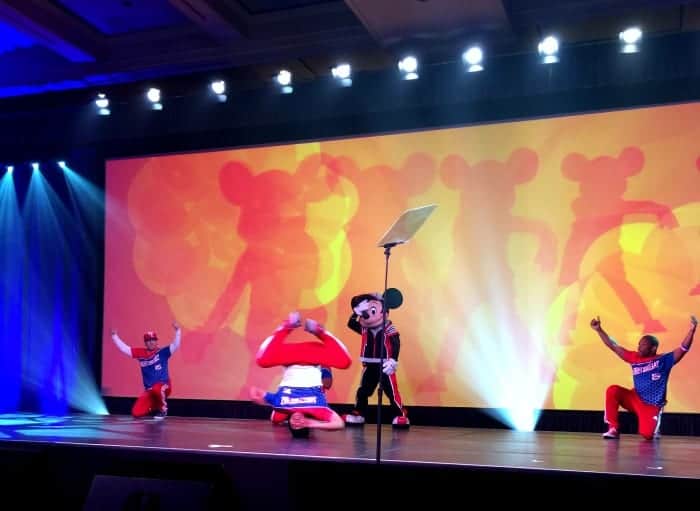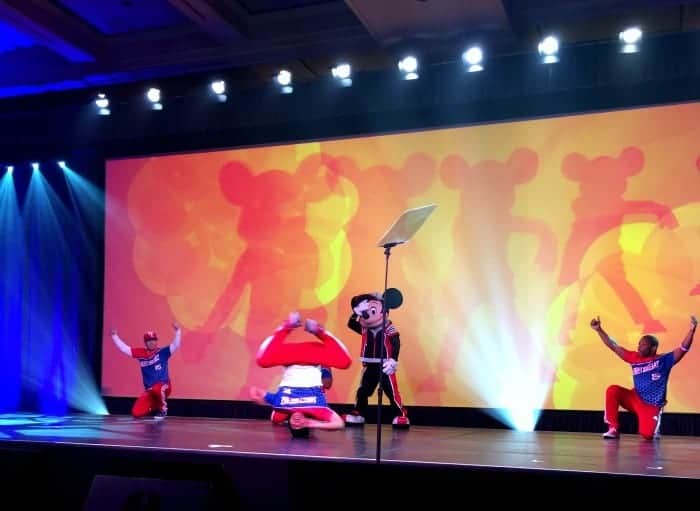 We quickly grabbed our seats and all of the sudden hip hop Mickey comes out with a group of dancers. It was adorable and so fun.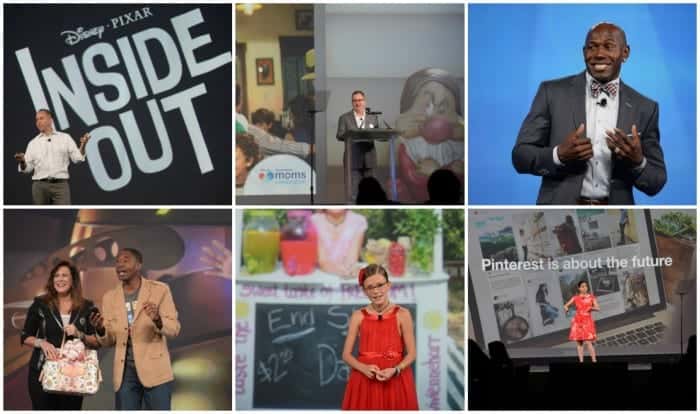 Photos via Preston Mack
We had the best day of speakers and activities. Our hosts were Leanne O'Regan and Mark Daniel who kept popping out with the best giveaways. Gorgeous Dooney and Bourke Disney hand bags, DisneyWorld VIP tours, Alex and Ani bracelets and even 2 nights in the Cinderella Castle. It was so exciting seeing bloggers win.
We heard from so many great speakers Friday.
George A. Kalogridis, President, Walt Disney World Resort, Eva Smith, Pinterest, Jonas Rivera, Disney Pixar Animator, Vivienne Harr, STAND, Chris Brogan, Author, Donald Driver, Author and Former NFL player.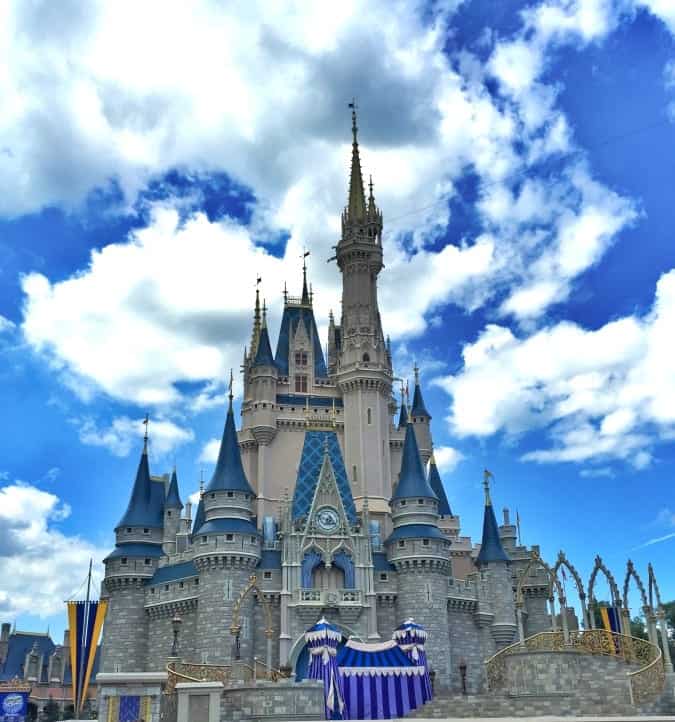 After the Friday sessions, we headed to Magic Kingdom for a few hours. Love this place!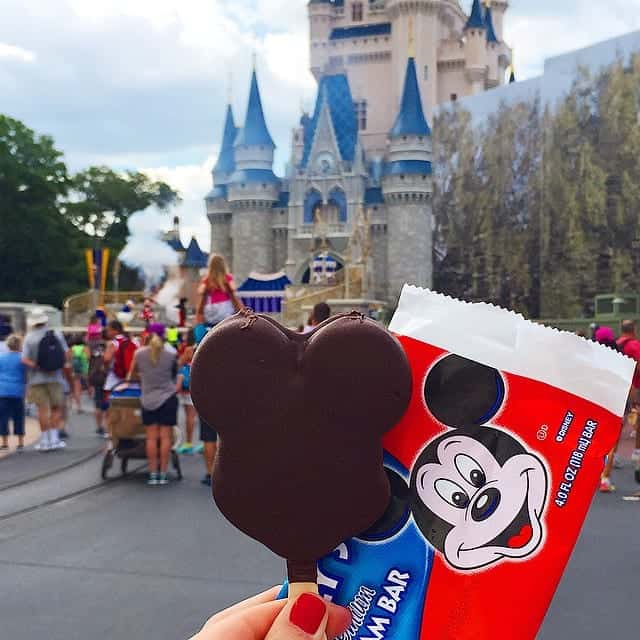 We might have had one of these bad boys 🙂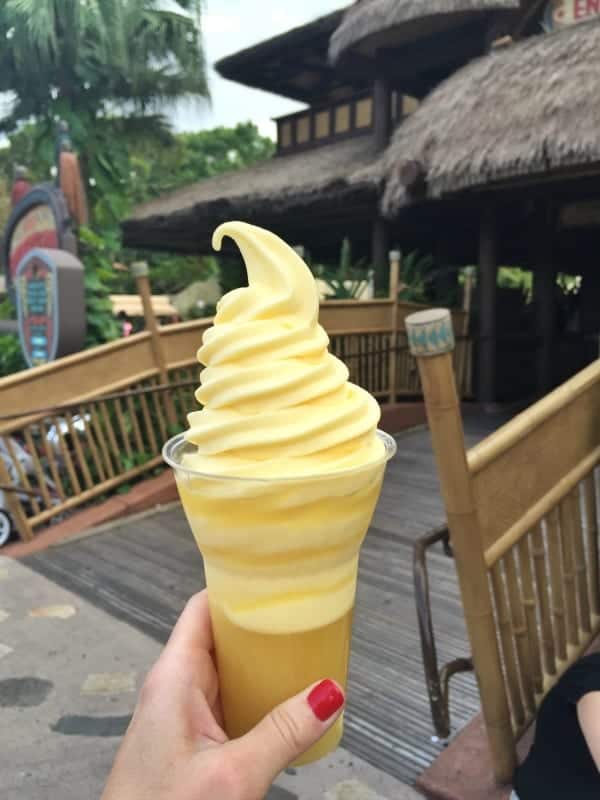 ….and one of these, lol!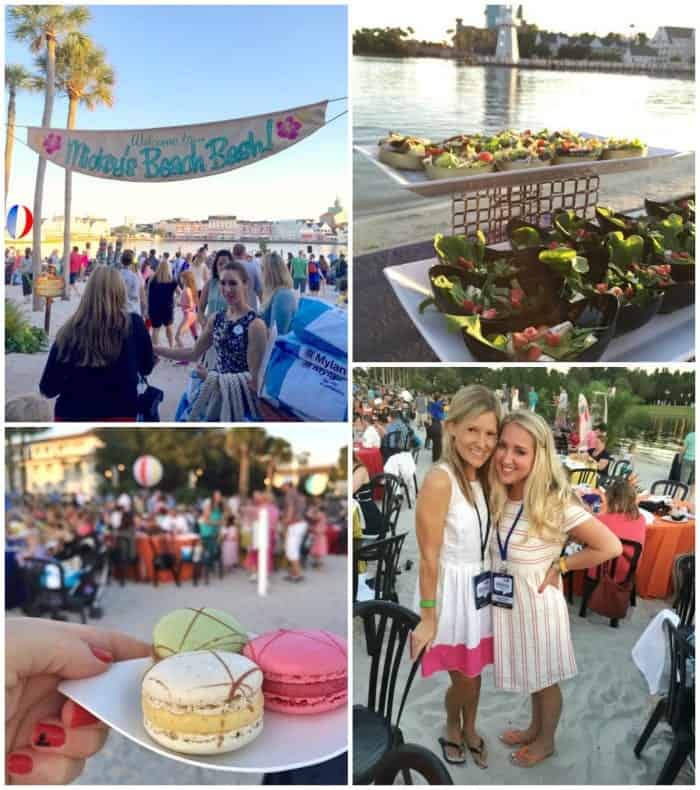 Friday night we had a dinner party "Mickey's Beach Bash." Great food beautifully displayed overlooking the water. So much fun. So grateful my good friend from CA could join us with her son.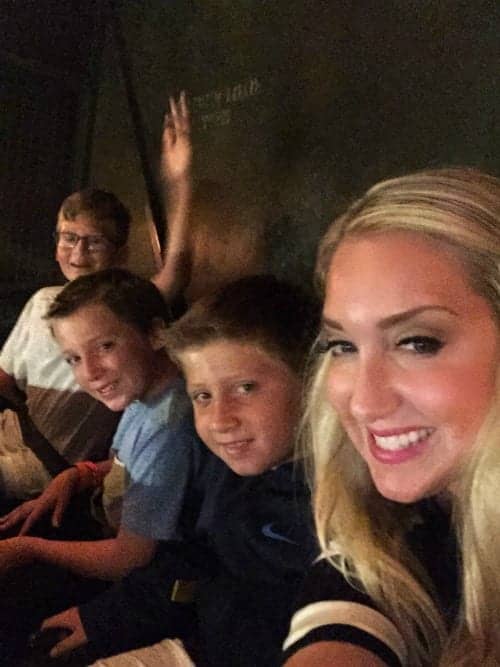 Saturday morning….I'm talking 6:30am we headed to Hollywood Studios to make a video riding The Tower of Terror! It was such a blast.
Right after we got done with this taping, we got to see a sneak peek of Pixar's Inside Out. Seriously adorable. Wait until you see the "short" right before the movie. It's called Lava. I literally loved it. Even teared up like a total baby, lol! So So cute!
We spent the rest of the afternoon at Magic Kingdom and Animal Kingdom. What a treat!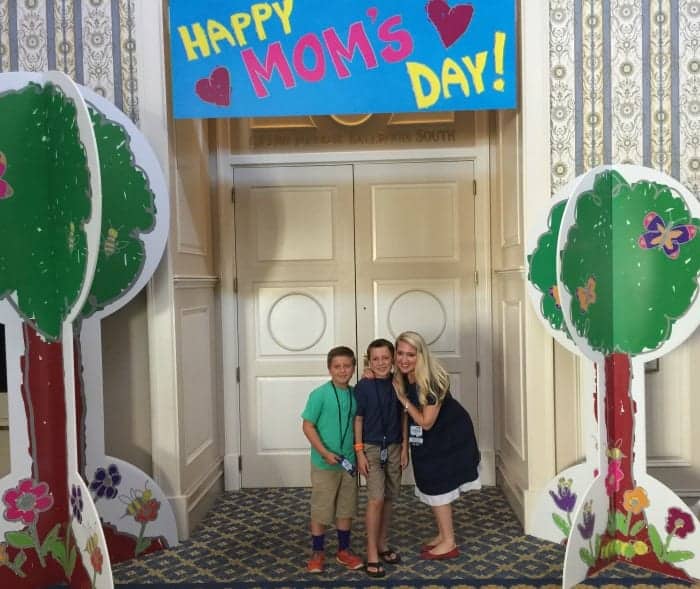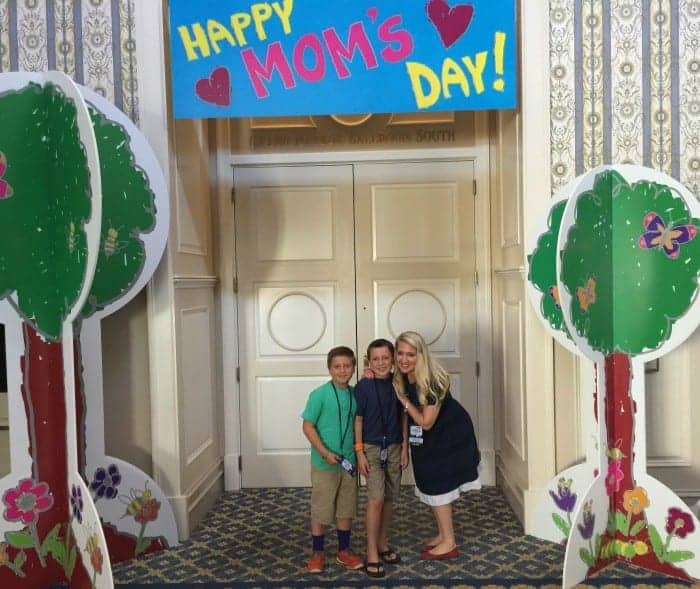 Sunday morning we celebrated Mother's Day over a beautiful brunch. Sure love these boys. Was missing Pax and my husband, but so grateful to have this time with my big boys.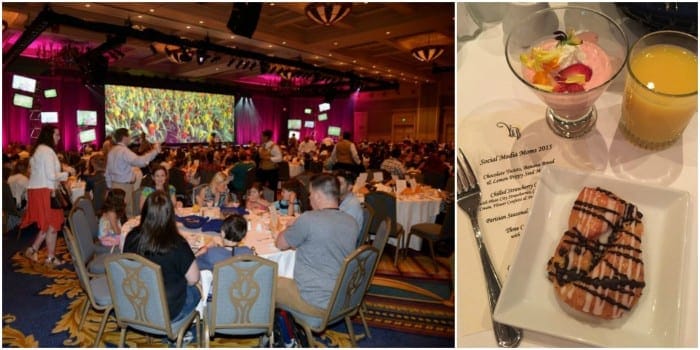 Gorgeous 3 course breakfast and the cutest Mother's Day Video with children of the attendees.
Before heading to the airport, we had one more afternoon at Magic Kingdom! So special to be there on Mother's Day. The cast members even handed out flowers to all of the women.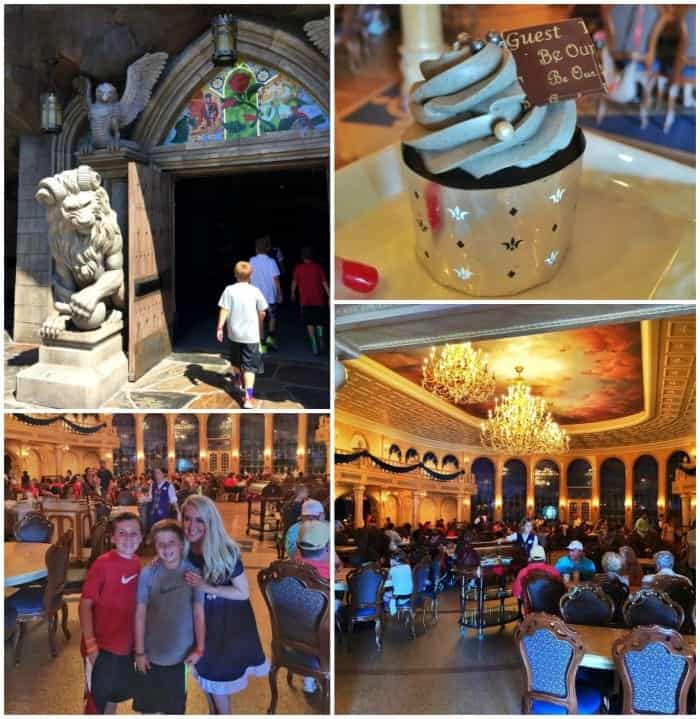 I was so excited to get reservations to Be Our Guest. Such a lovely dining experience. The food was delicious and the atmosphere, perfection.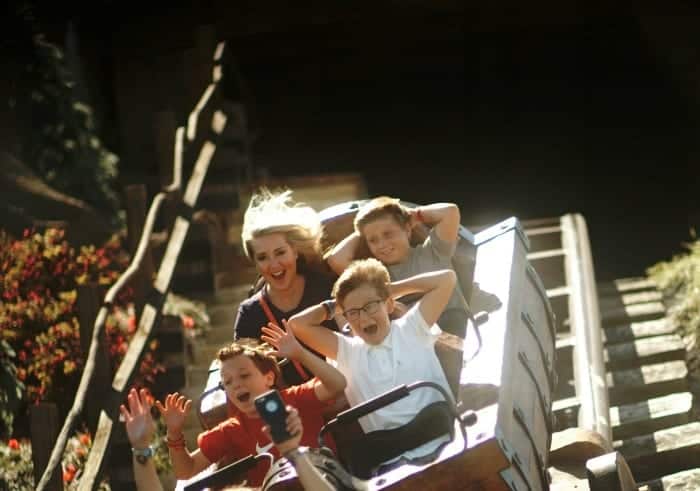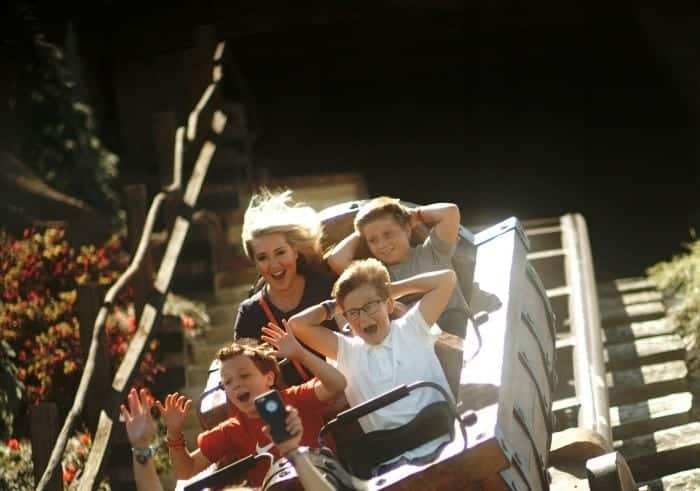 This pretty much sums up our trip. Pure joy!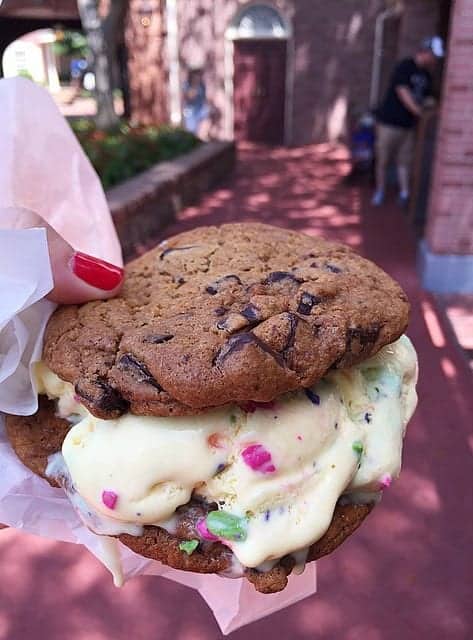 …and there was this 🙂


So grateful to be a part of the celebration this year. Memories to last a lifetime! Huge thanks to Leanne O'Reagan, Jamie Langdon, Maria Bailey and all of the wonderful people who worked so hard to make it happen for us 🙂