Talking about the Disneyland Secret Menu items today! Did you know there is a secret menu at certain Disneyland restaurants?! It's so much fun, let's talk about what is available!
Disneyland Secret Menu
Keep in mind, Disneyland menu's change often. Some secret menu items are seasonal, some stick around. I'll do my best to keep this post updated with the latest secret menu items around both Disneyland and Disney California Adventure Park! You won't see any of these things on the menus, you have to ask the Cast Member for it 🙂
Check out my post Best Food to Eat at Disneyland All Year Round. Follow Disney Hungry on Instagram for the best EATS around Disneyland Parks.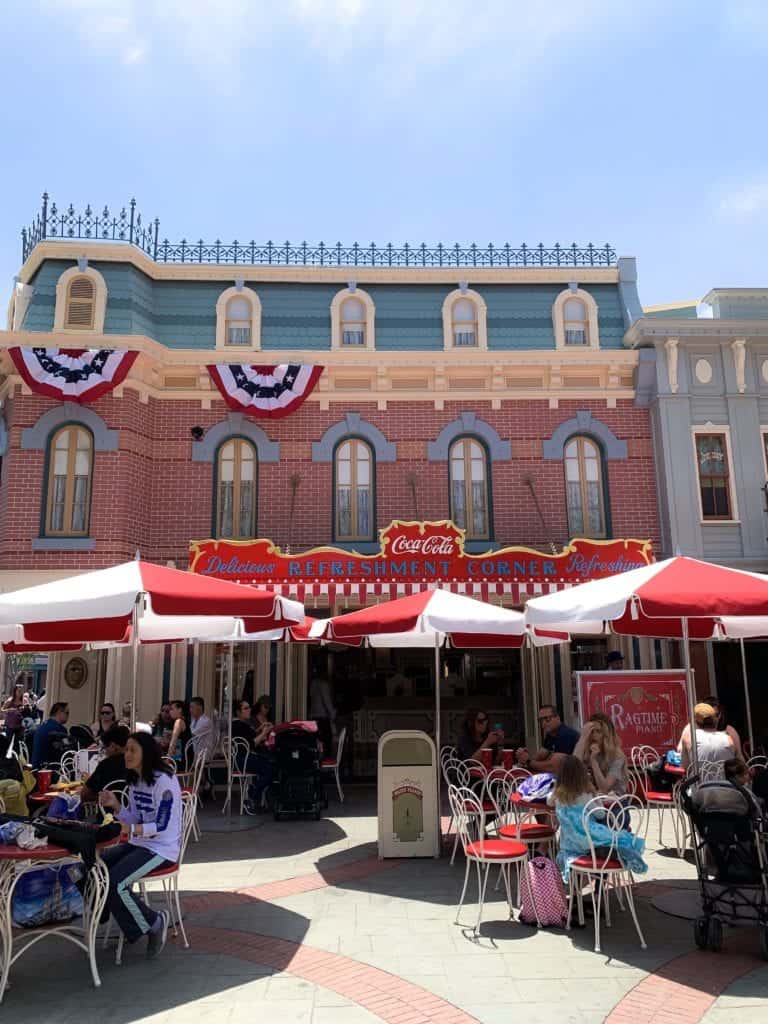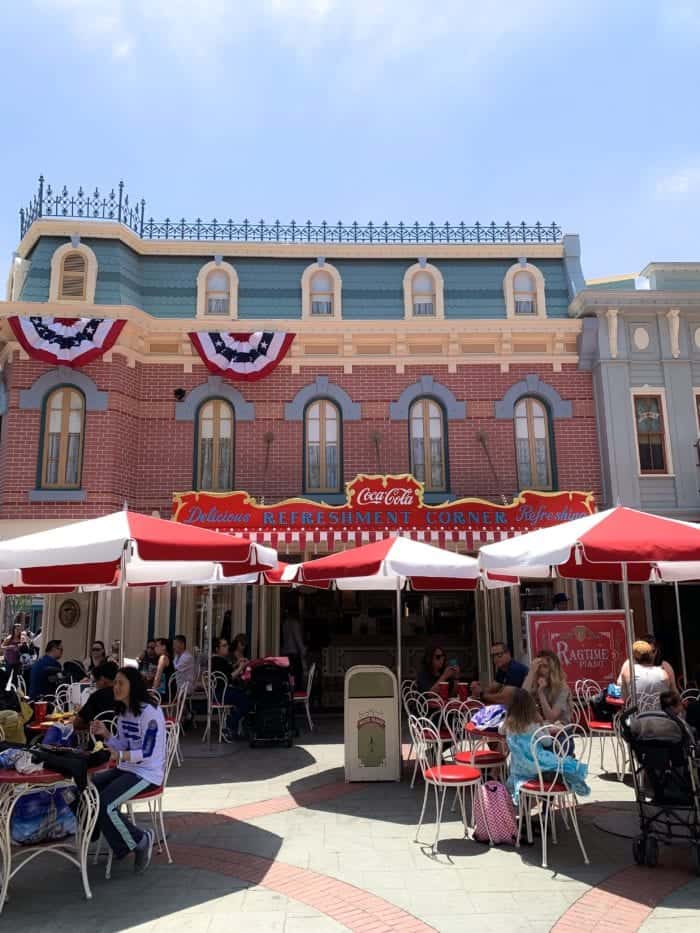 Refreshment Corner, Main Street, U.S.A.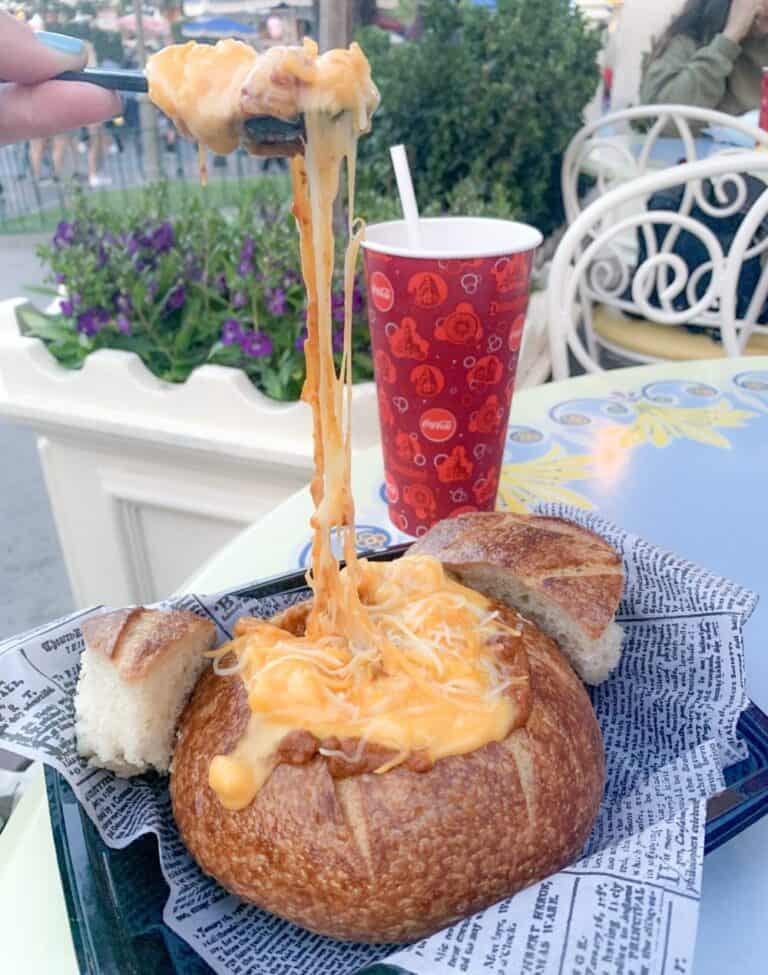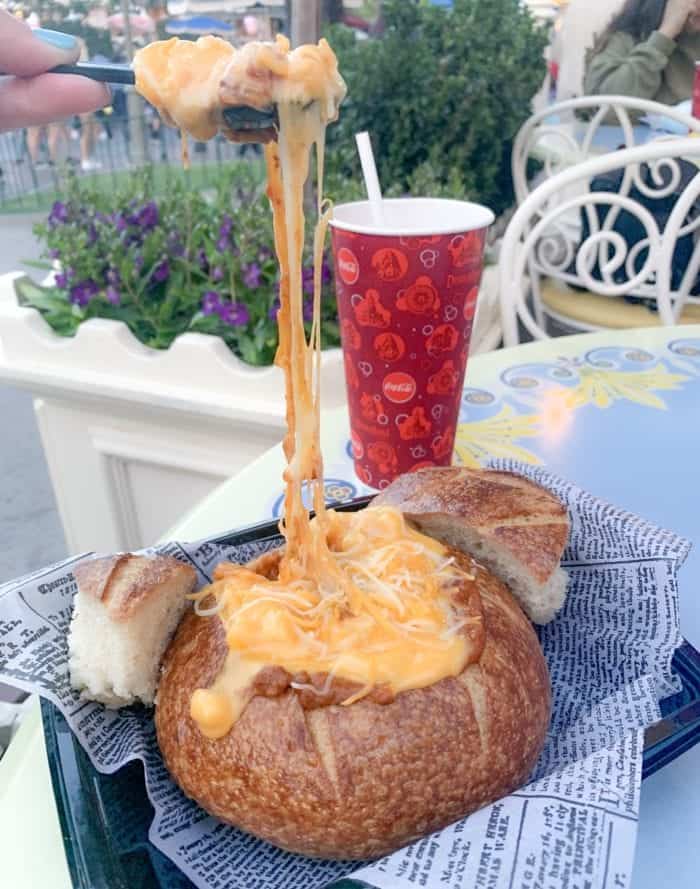 *EDIT* This has been added to the seasonal menu currently. One of my favorite things to order on Disneyland's secret menu is from Refreshment Corner on Main Street, U.S.A. This is the Mac-n-Chili-Sourdough Bowl. It is as good as it looks.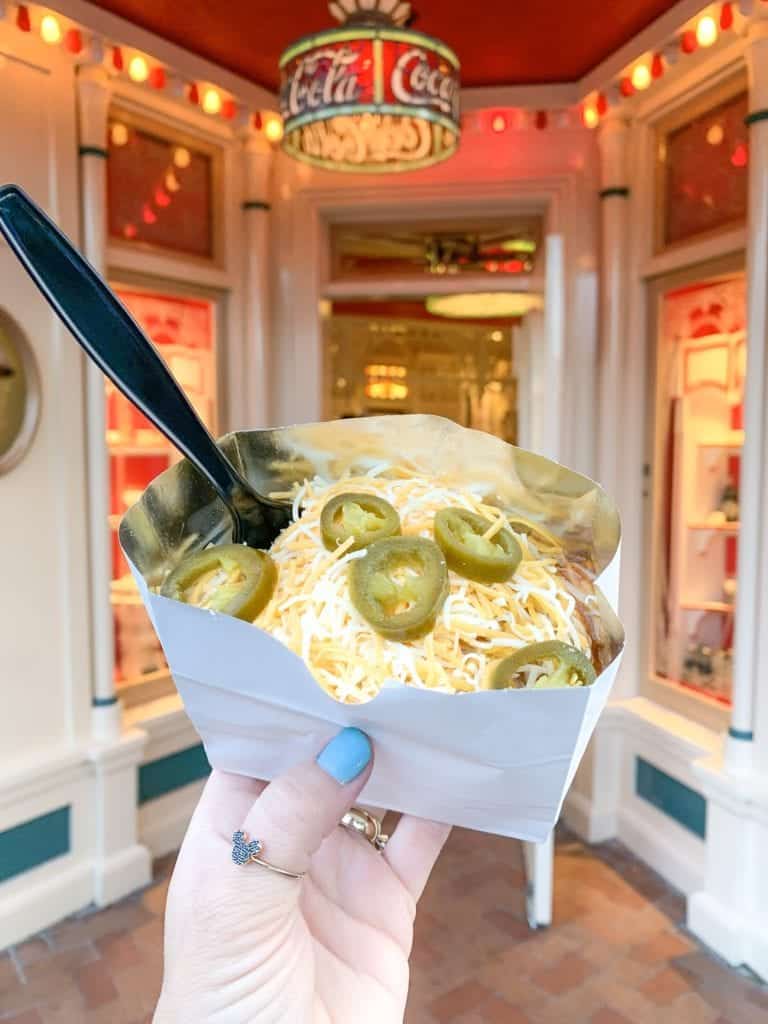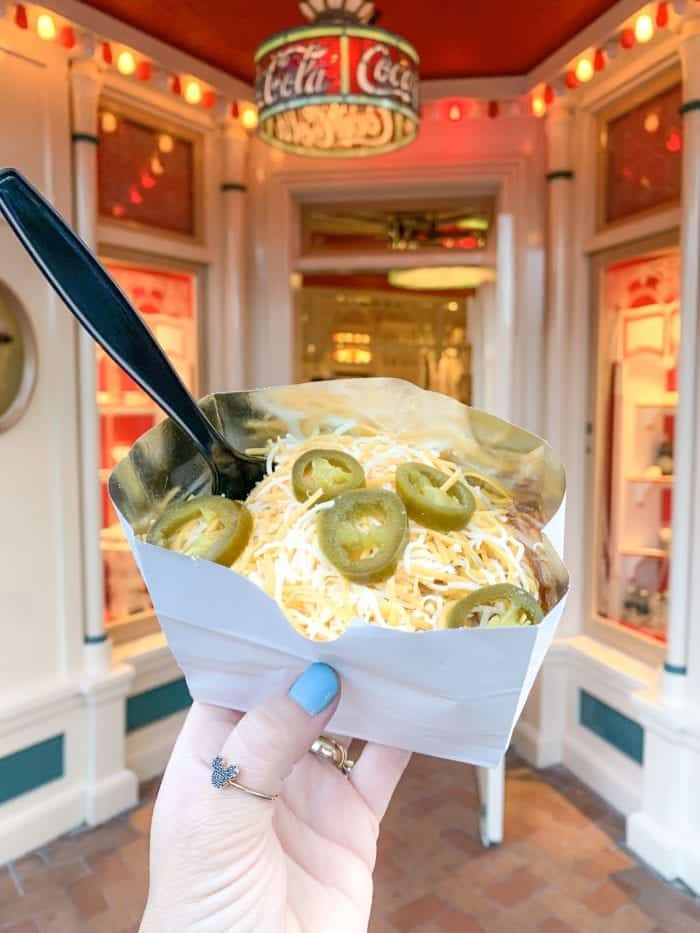 Refreshment Corner, Main Street, U.S.A.
*EDIT* This has been added to the seasonal menu. Also available on the Refreshment Corner Secret Menu is this "Fire-Fly" bag of deliciousness. Corn Chip Chili Cheese Pie with Jalapeños.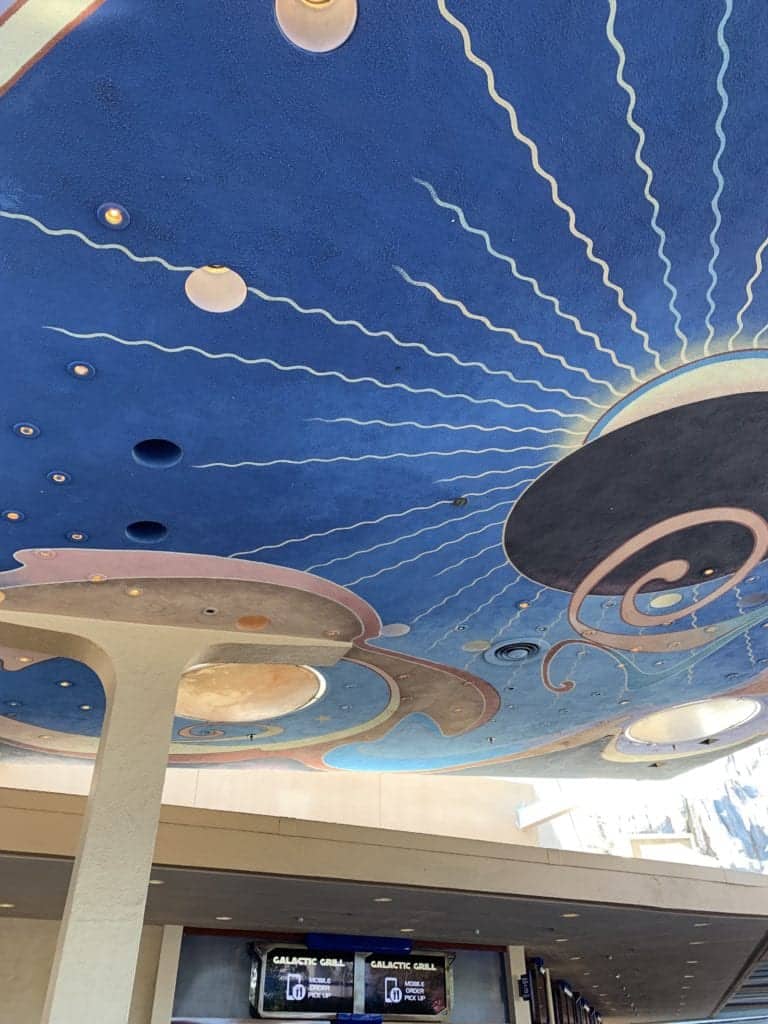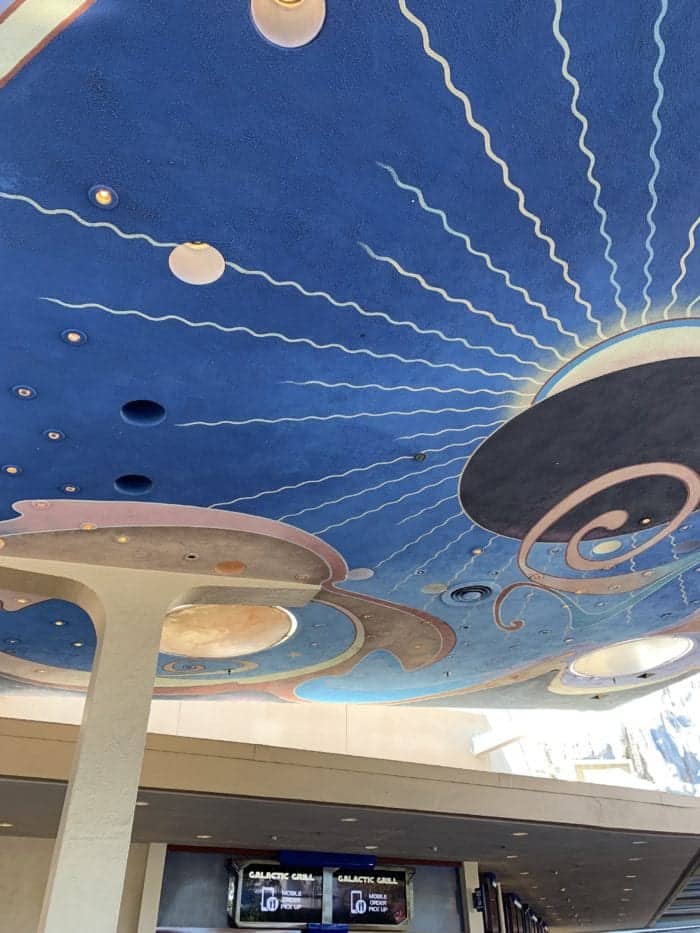 Galactic Grill, Tomorrowland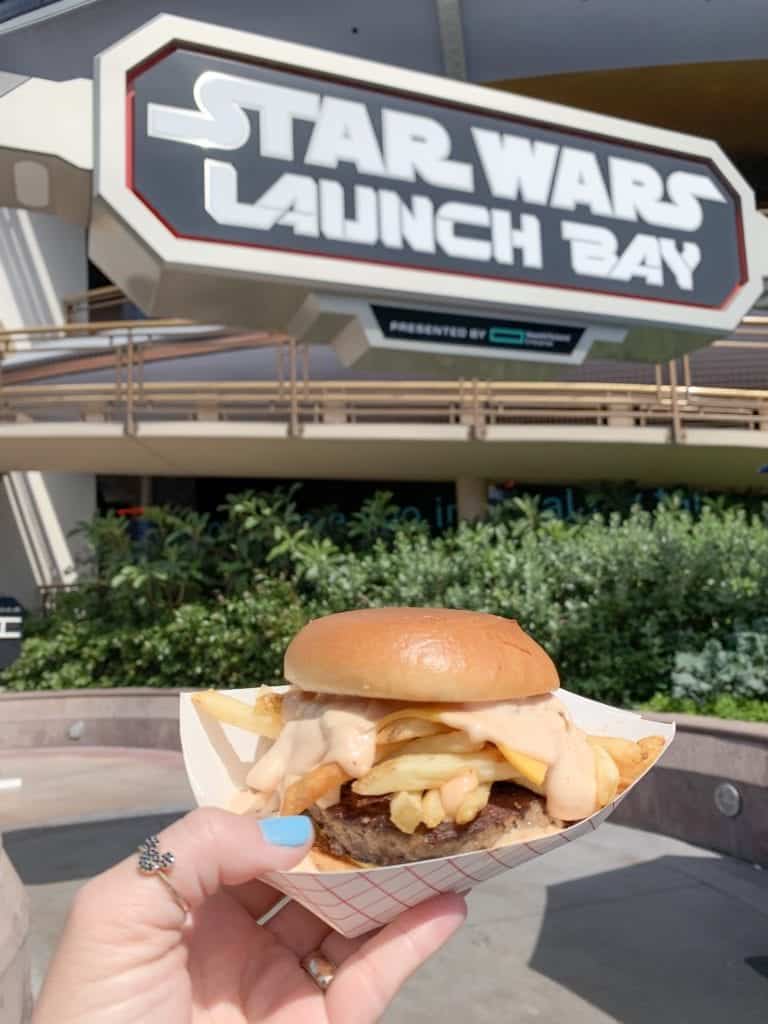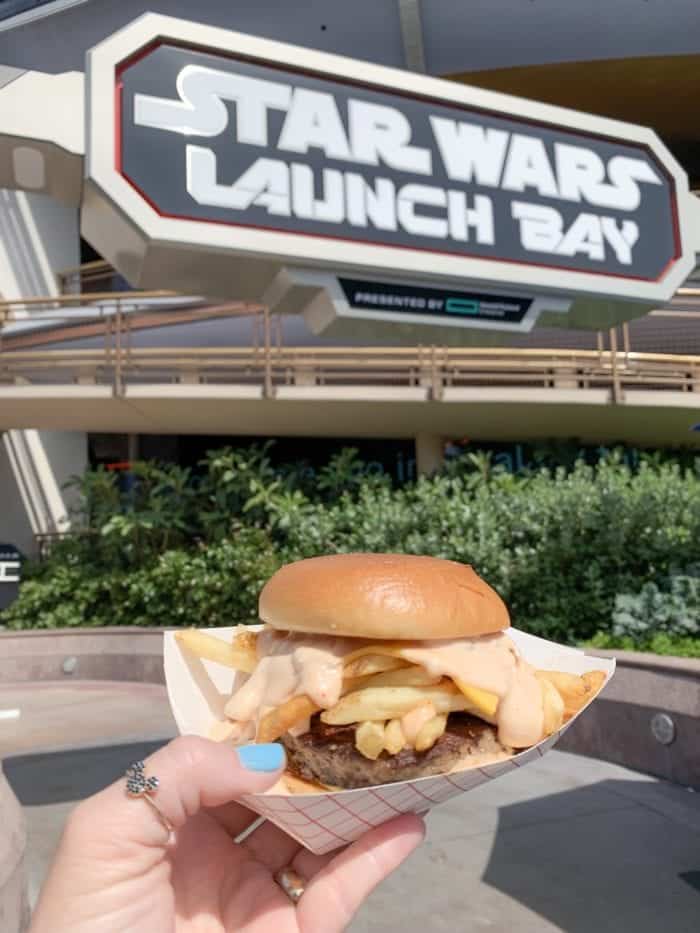 This beauty of a burger is called the Galactic Burger Animal Style. It's topped with extra special sauce, extra cheese and french fries on top of a burger.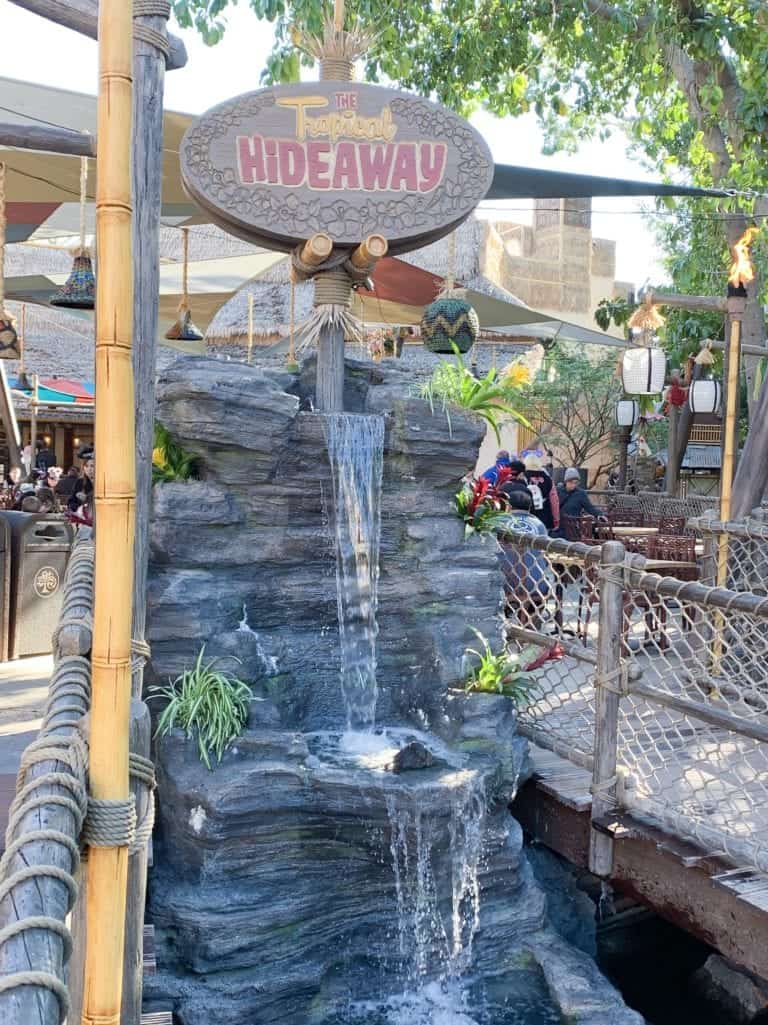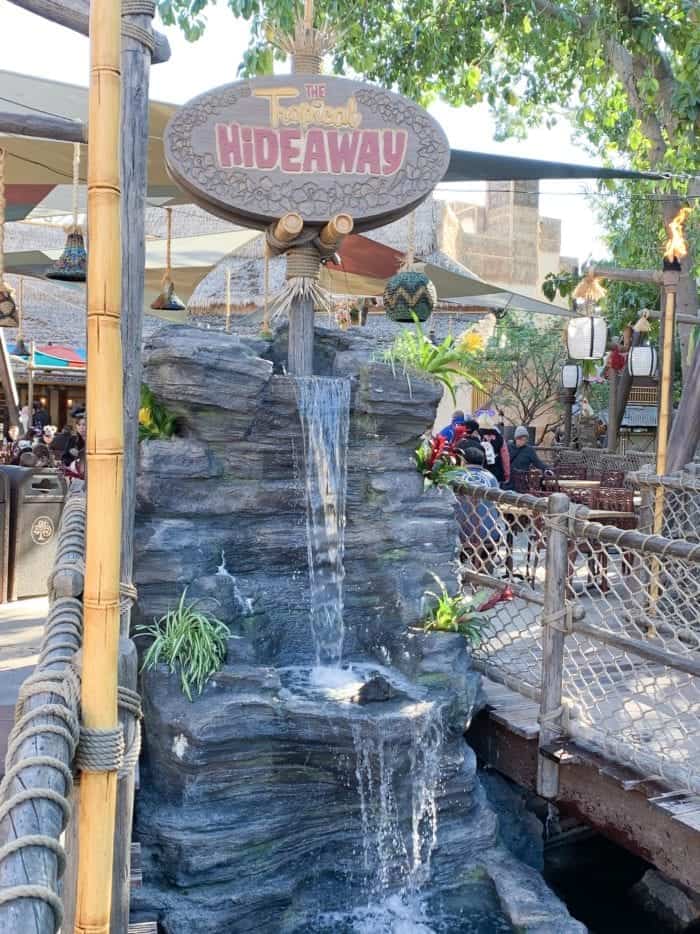 The Tropical Hideaway, Adventureland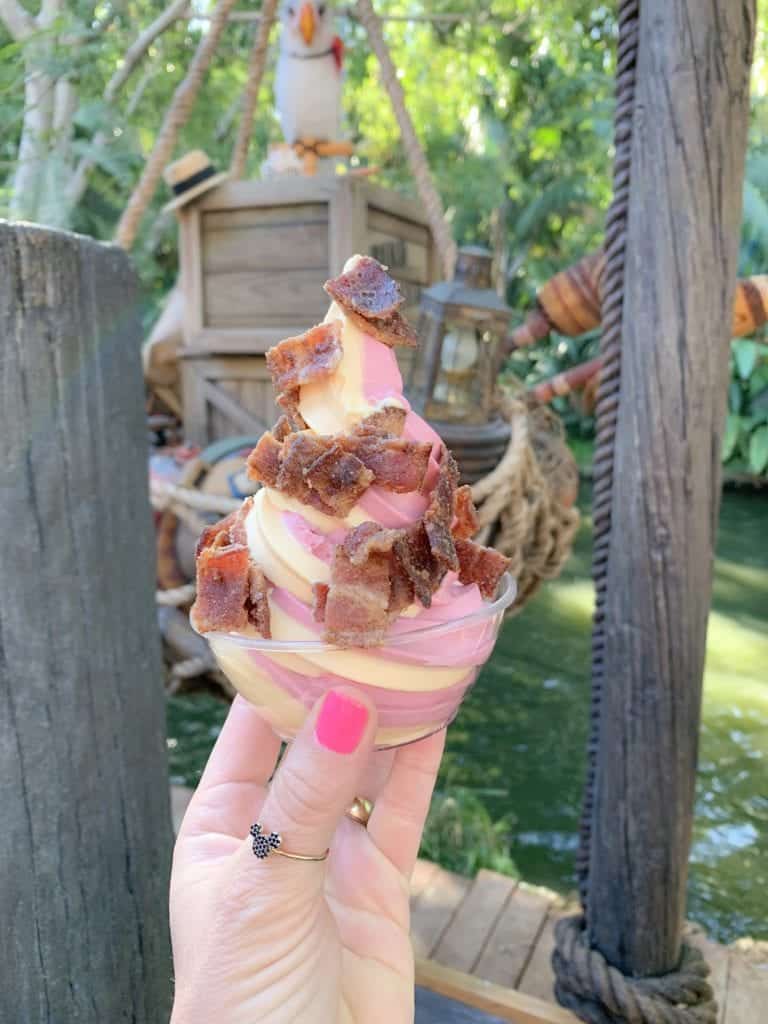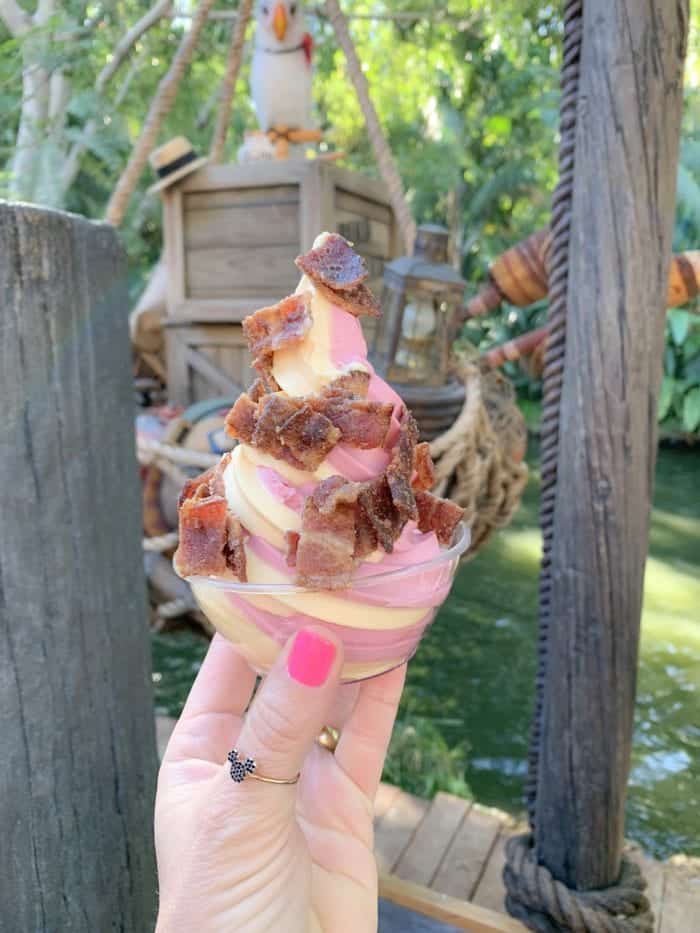 Over at the Tropical Hideaway, you can get dole whips with candied bacon on top. It's a little crazy, but I kind of love it!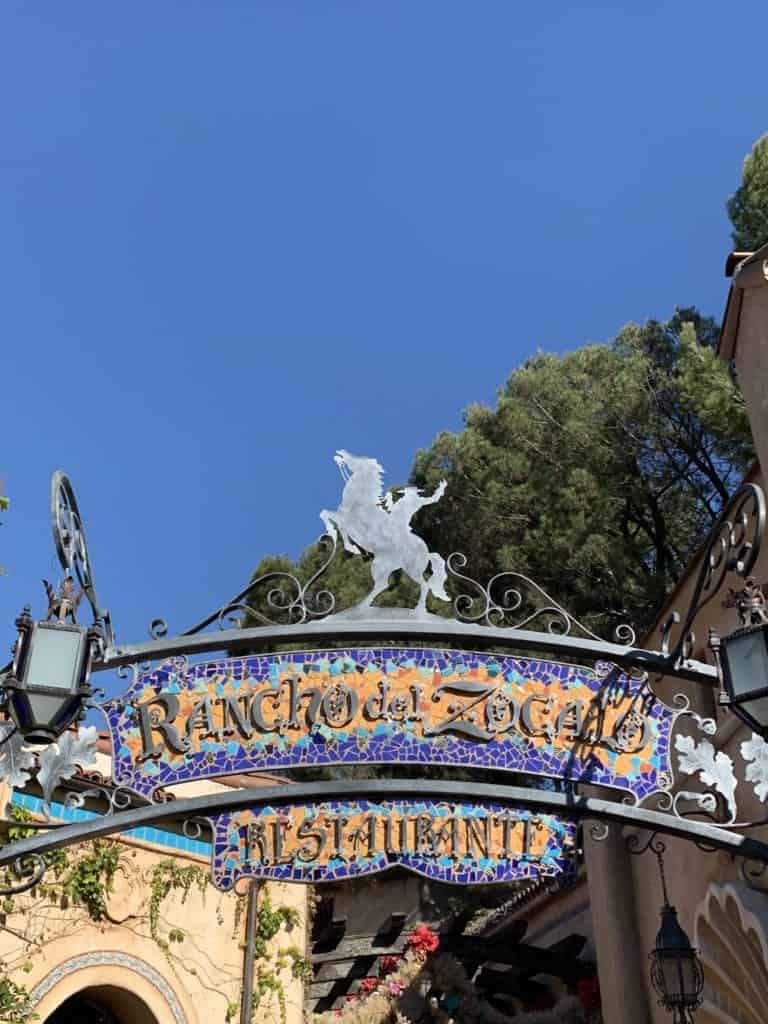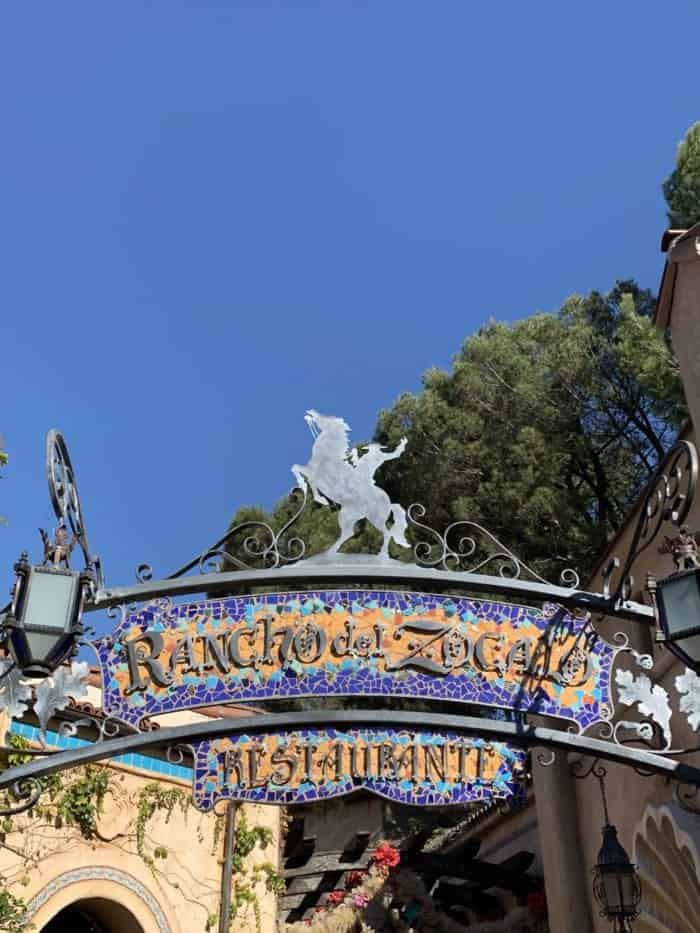 Rancho del Zocalo, Frontierland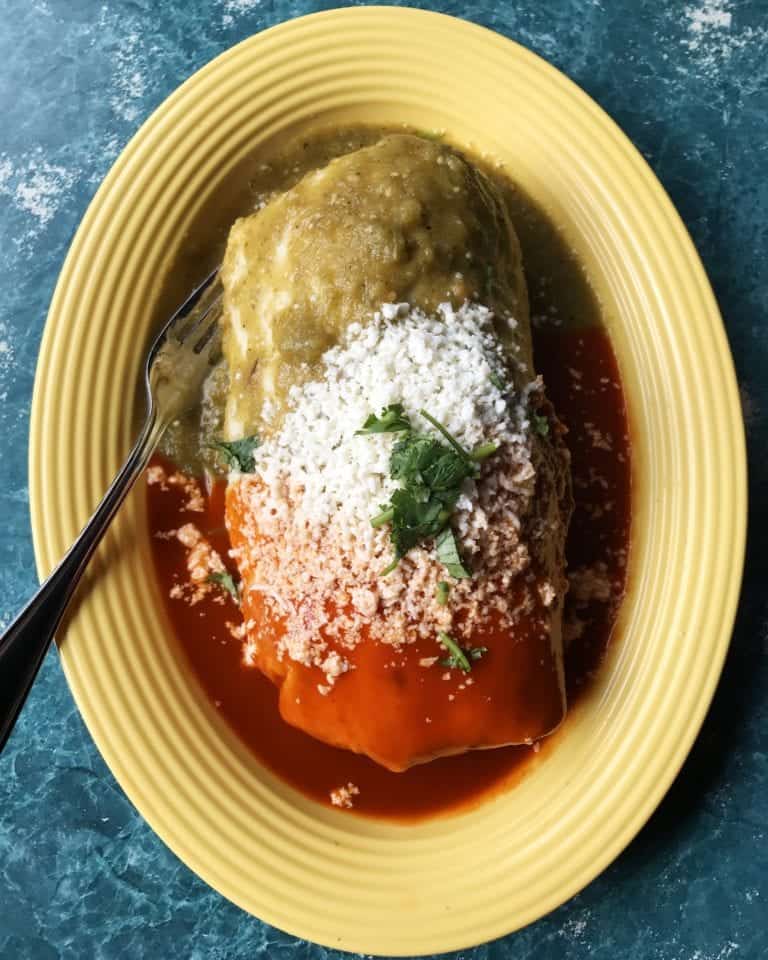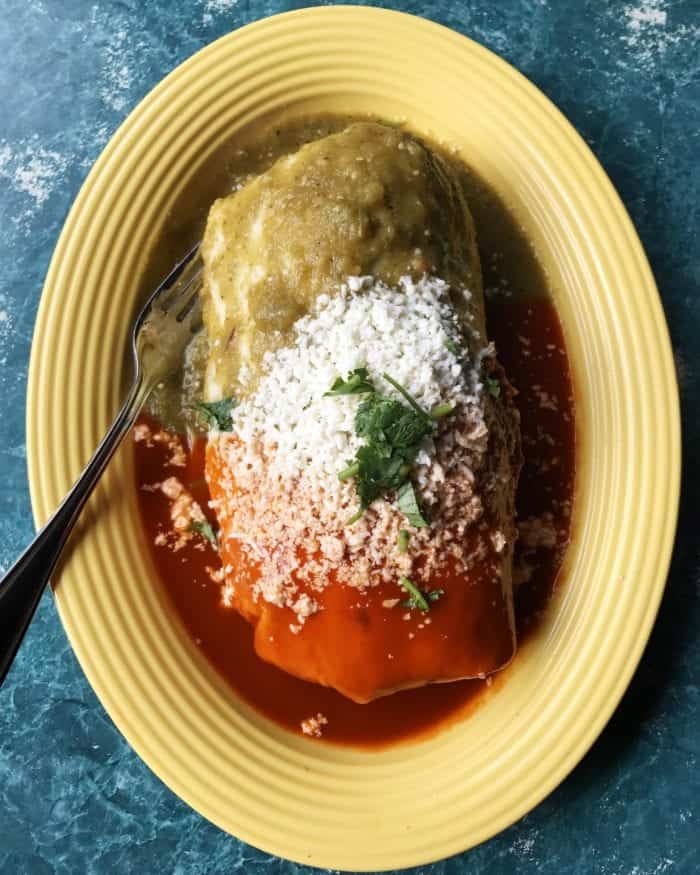 Rancho del Zocalo has the Zocalo Burrito on their secret menu that is a dream! It is so big and full of your favorite burrito fillings….I'm talking just about everything. You don't want to miss this one!
Disney California Adventure Park
Flo's V8 Cafe, Cars Land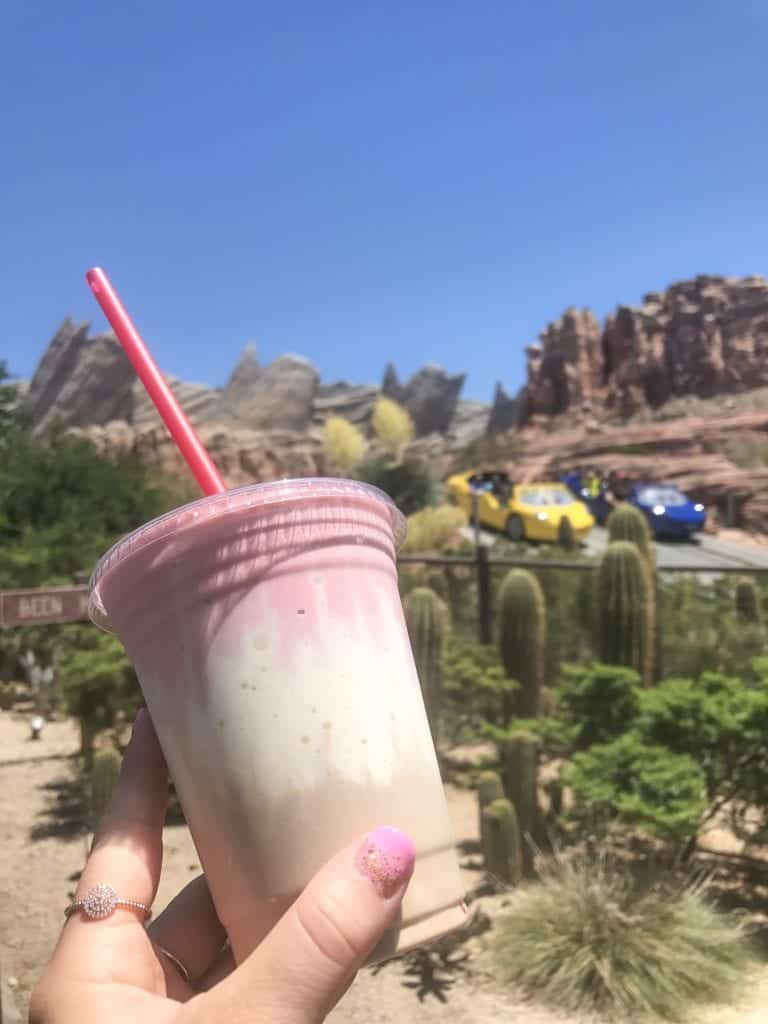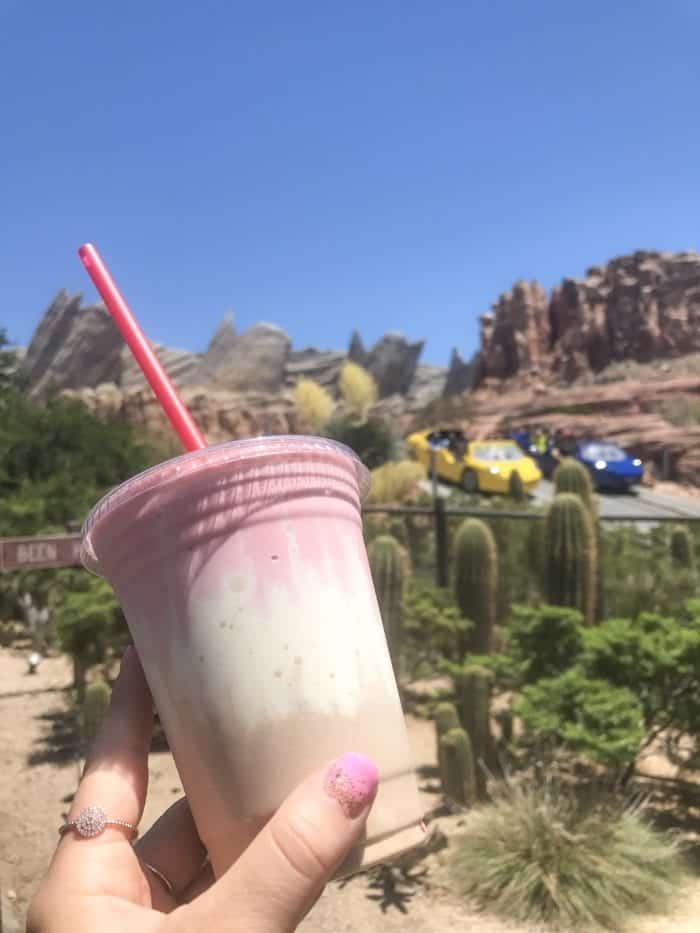 Switching over to Disney California Adventure Park! Just recently taken off of the secret menu (so I'll keep it here for now) is Flo's V8 Cafe in Cars Land has this delicious Neapolitan Shake that is a must try!! You can Mobile Order this beauty too!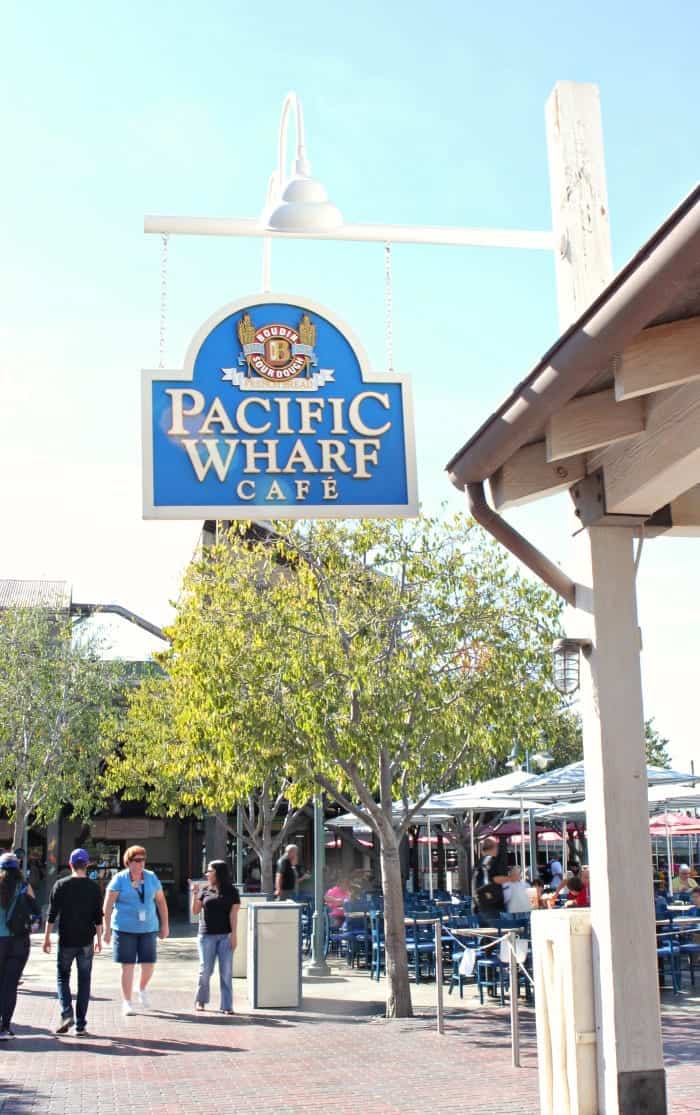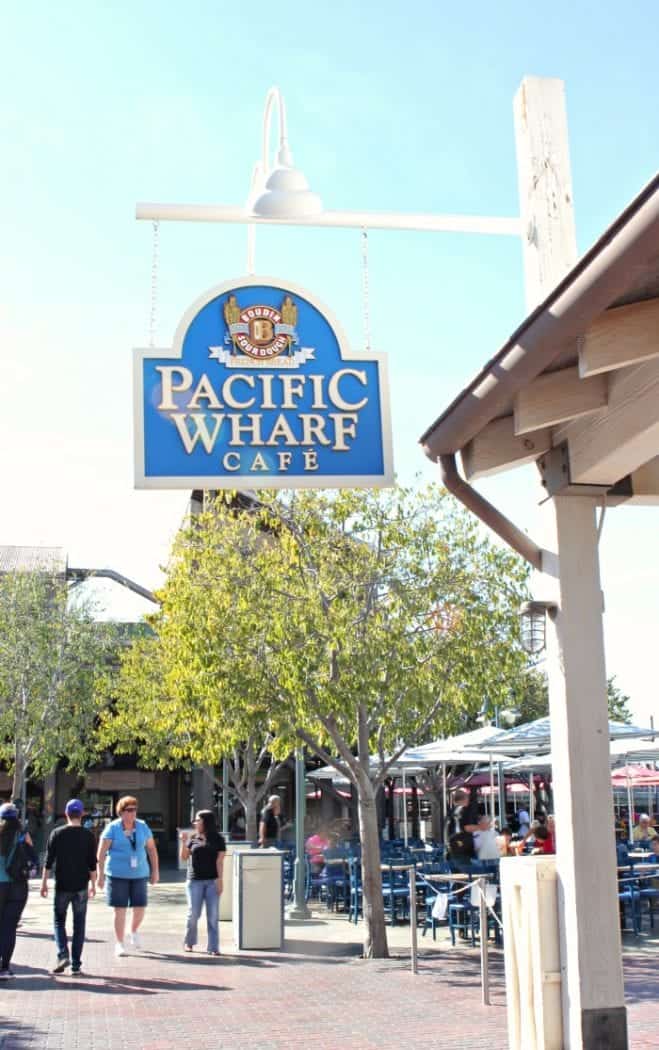 Pacific Wharf Cafe, Pacific Wharf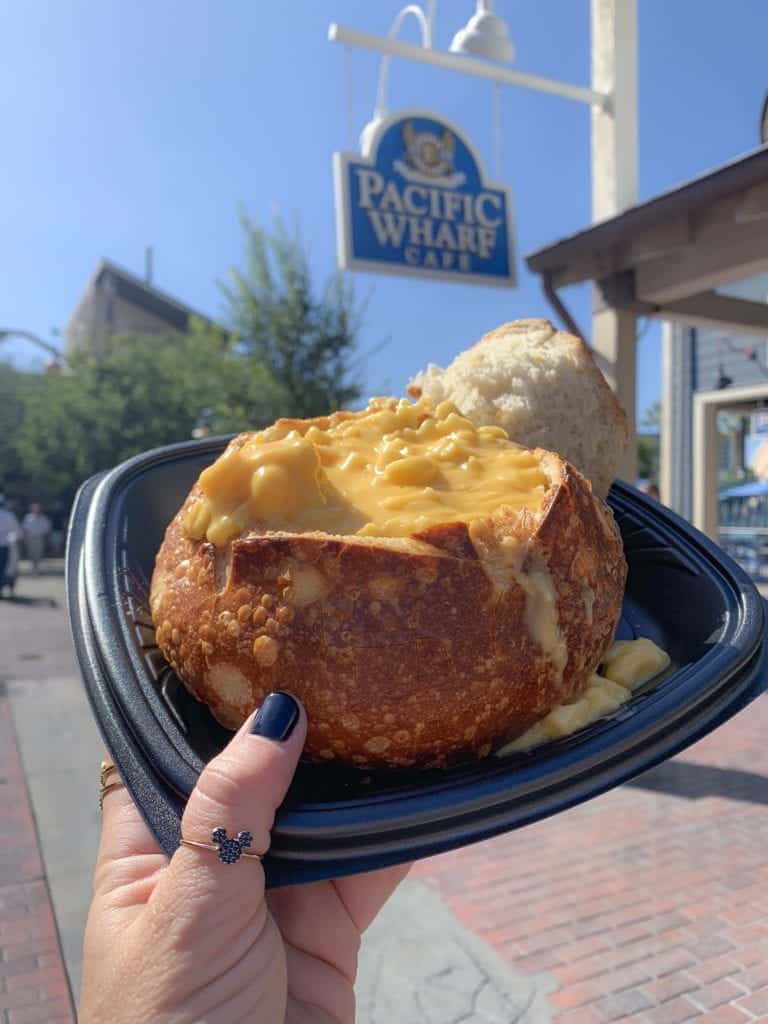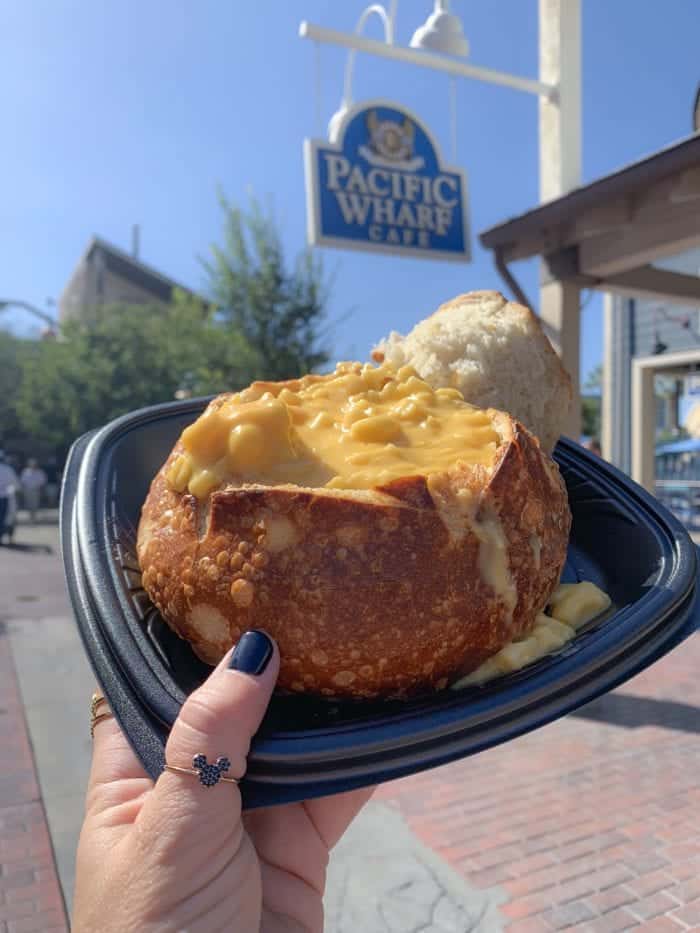 Over at Pacific Wharf Cafe, you can get creamy mac and cheese in a sourdough bread bowl! Not even kidding, this is amazing. Check it out during your next visit!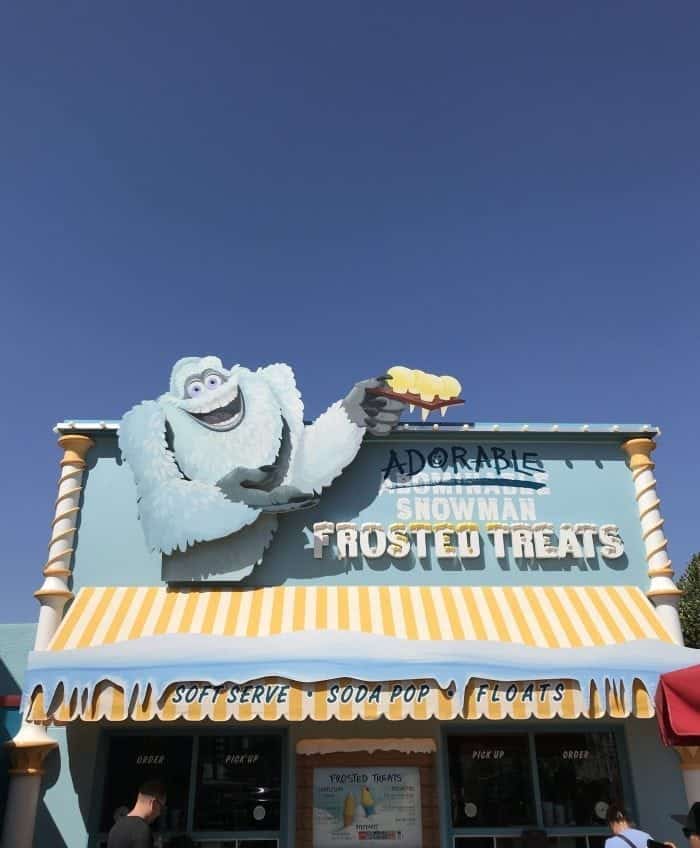 Adorable Snowman Frosted Treats, Pixar Pier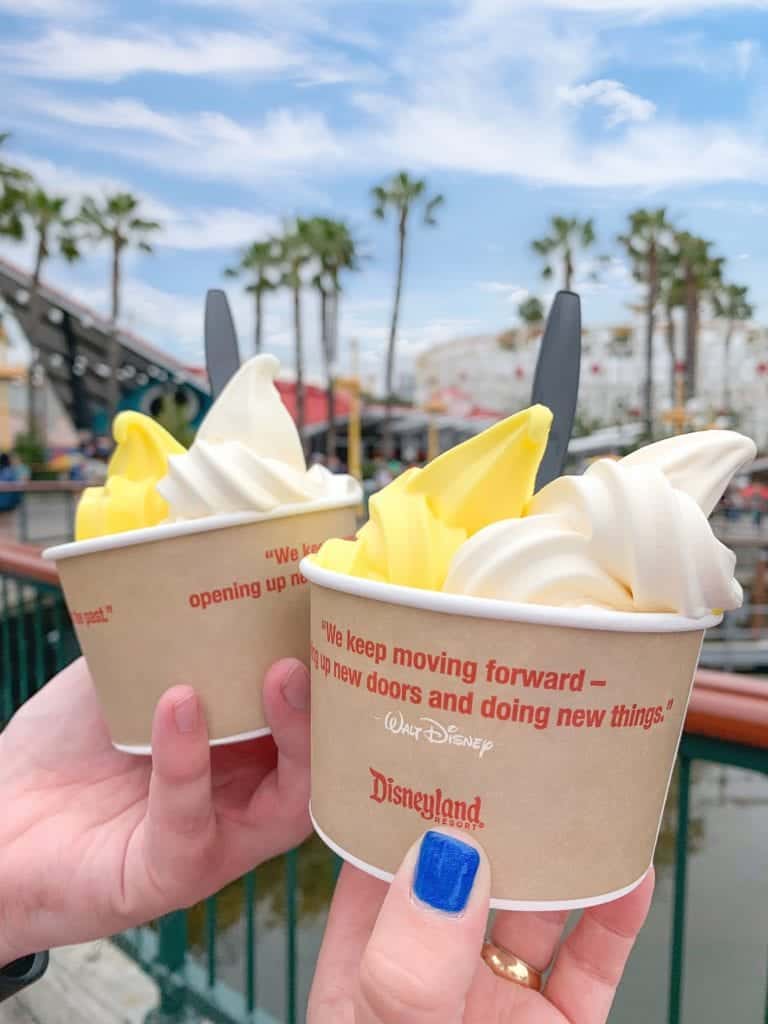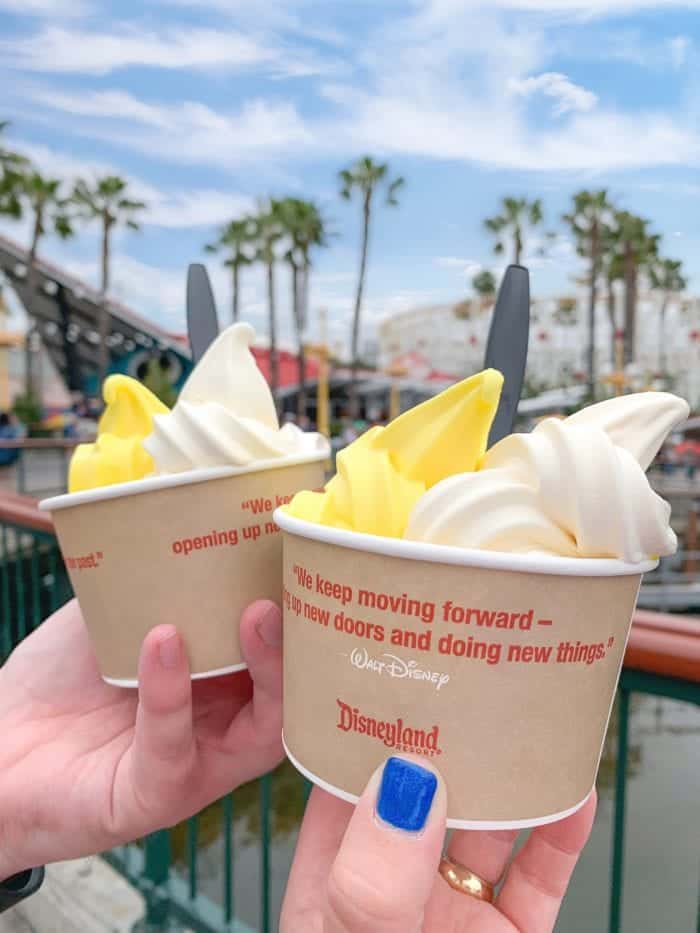 Over at Adorable Snowman Frosted Treats on Pixar Pier, you used to be able to get the lemon-vanilla swirl, but now they won't do the swirl together. You can now get them side by side in a cup like my photo. The lemon and vanilla together is the perfect combo for warm Disney days! My kids love getting this!
Restaurants That No Longer Have Secret Menu Items
I got confirmation June 2019 from the following restaurants that no longer offer their previous secret menu items.
Carnation Cafe no longer offers "Electra"-fried Spicy Chicken Sandwich.
Gibson Girl Ice Cream Parlor no longer offers Fantasia Ice Cream Whoopie Pie Sandwich.
Stage Door Cafe no longer offers Fried Mozzarella Sticks
The Golden Horseshoe no longer offers the Ice Cream Nachos
Pin To Your Favorite Disney Board