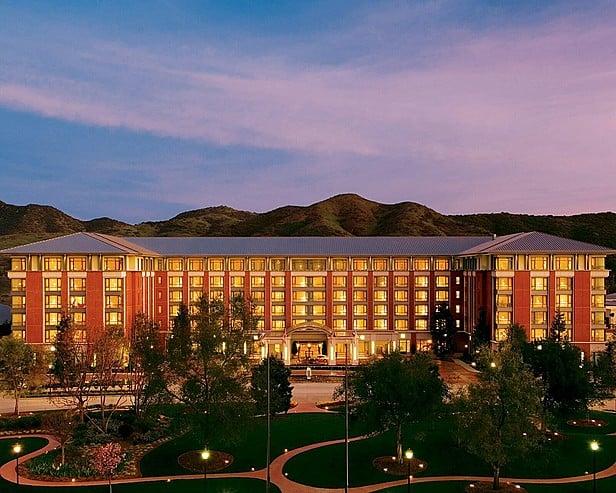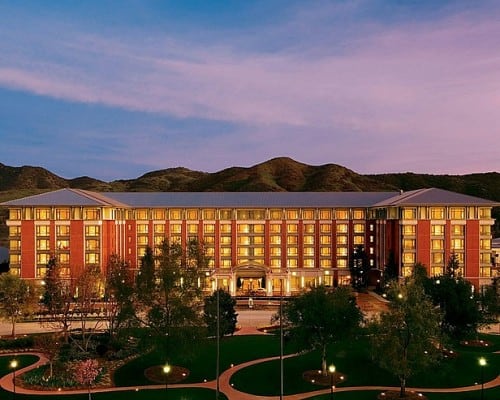 photo from google
What a great day yesterday was at the Dole Event. My buddy Marla from Family Fresh Cooking and I were picked up by a driver at the crack of dawn and headed out to The Four Season's Westlake Village. I want to take my family back to this hotel, it was gorgeous!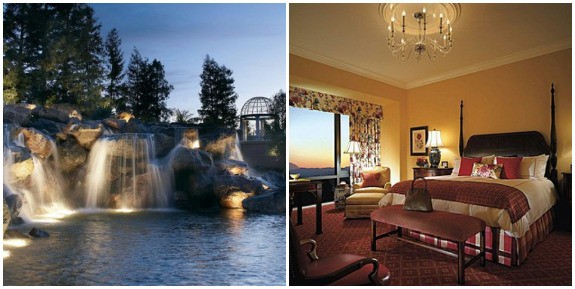 both hotel photos from google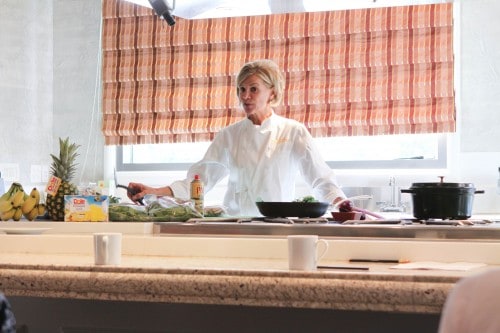 We started our morning with a "Breakfast for Performance" Demo and enjoyed a delicious and healthy meal 🙂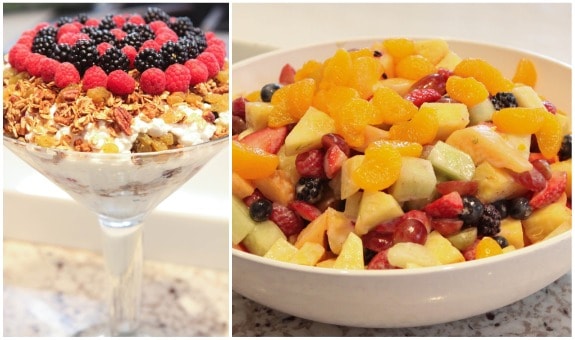 Mmmm, I am not a cottage cheese fan usually, but take a look at that trifle.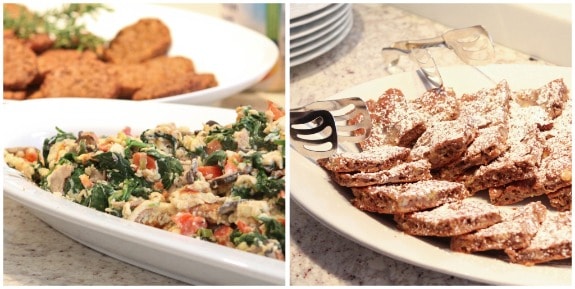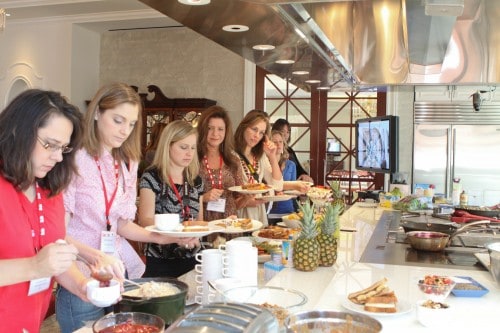 My blogging buddies digging in 🙂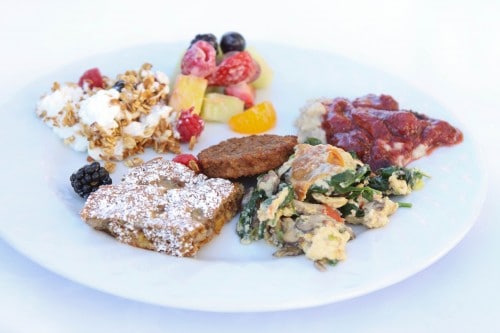 One of the highlights of my trip was meeting my beautiful friend Susan from "She's Becoming Doughmestic." I LOVE her to pieces and wish she lived next door. We need to be baking neighbors 🙂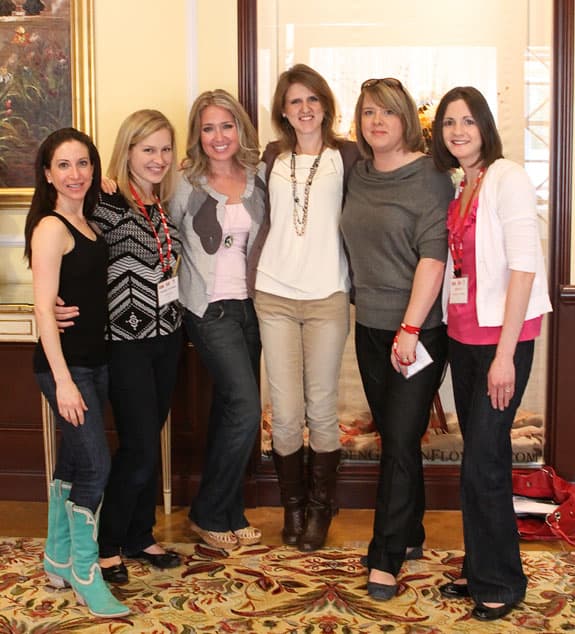 Doesn't get much better than spending time at a beautiful place with some of your best buds 🙂 Love all of these ladies. Photo: Marla, Rachael, Me, Amanda, Susan and Maria.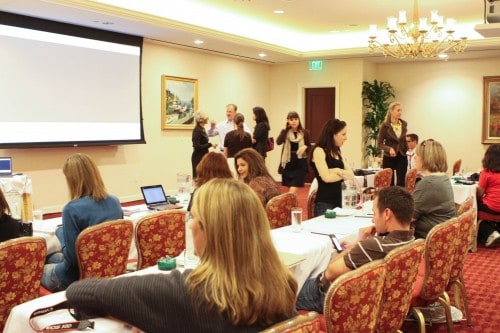 Here we are at our Welcome Presentation where we learned about "The Wellness World of Dole" and listened to a keynote panel discussion on "The Latest Food, Nutrition and Wellness Trends." Great information here. I was reminded…..Eat more fruits and Veggies Jen! I need that reminder often 🙂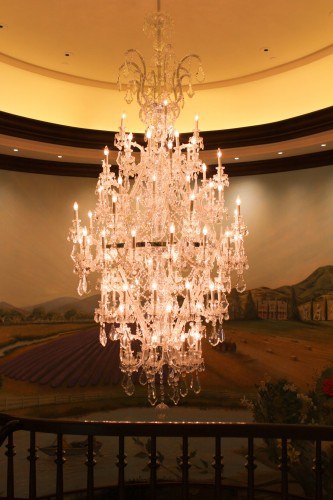 On our way to some product demo's. Had to snap a picture of this gorgeous chandelier 🙂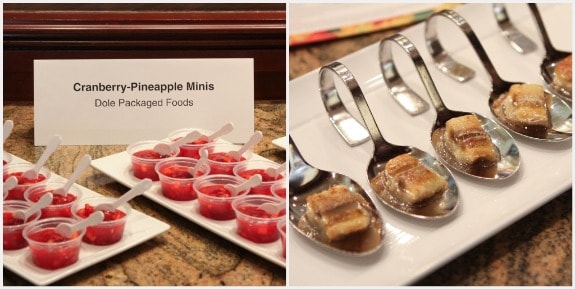 It was time to get our sampling on. Think a great day at costco but even better 🙂 We had these delicious jello fruit cups and baked bananas.

Got to nibble on all the lastest Dole goodies and lots of salad.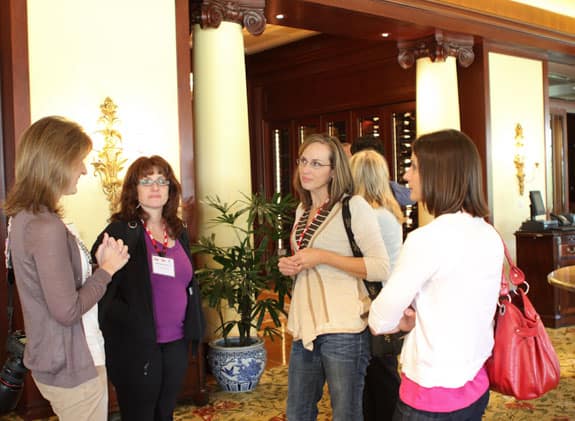 A little chat time before getting the grand tour of the Dole Offices. We've got Amanda, Ann Marie, Jennifer and Maria here 🙂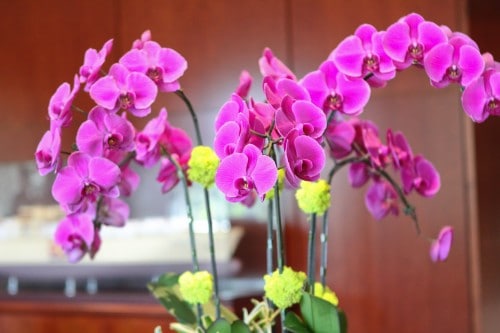 The Dole offices are beautiful, get a load of this centerpiece I wanted to stick in my bag for home.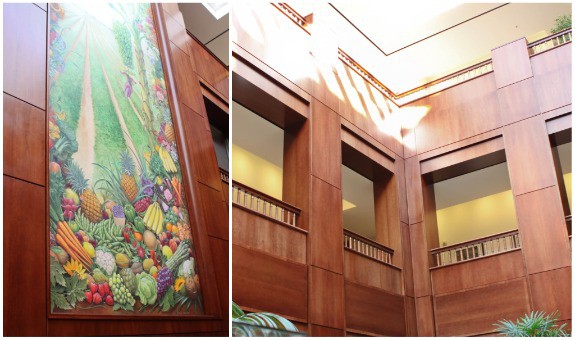 Love this!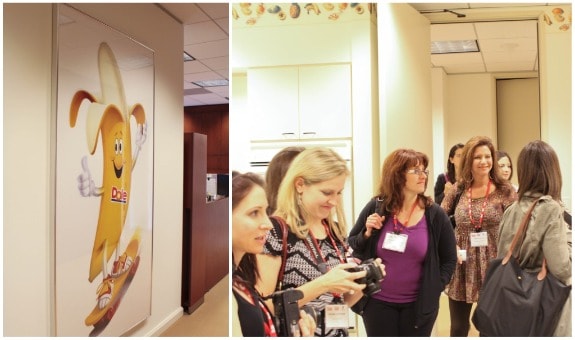 Checking out the Dole kitchen area. Right photo: Marla, Rachael, Ann-Marie and Sandy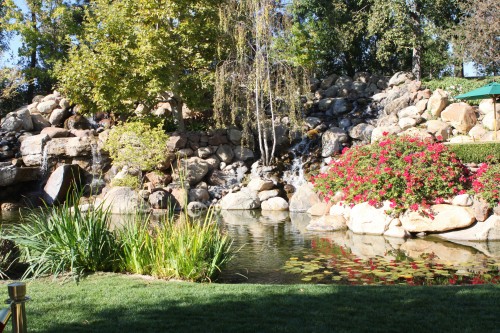 We enjoyed lunch at the Dole Cafeteria where their staff gets daily healthy menu items to choose from. If that's not cool enough they get to eat outside by this gorgeous waterfall. I could get used to that 🙂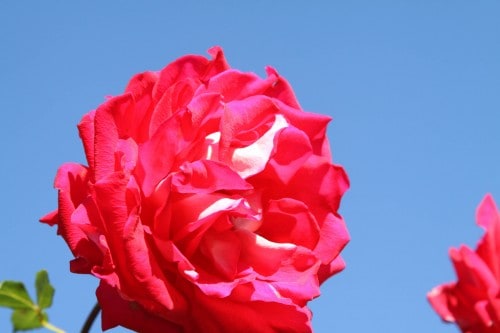 Heading to get my facial and Nutrition Consultation….had to stop and smell the roses. Ok, I am a geek.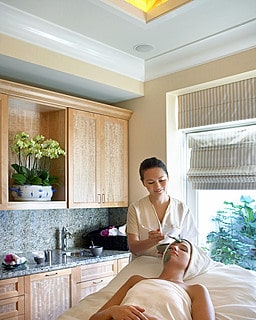 photo from google
Another highlight of my day was enjoying one of the best facials I have ever had. It was a dream.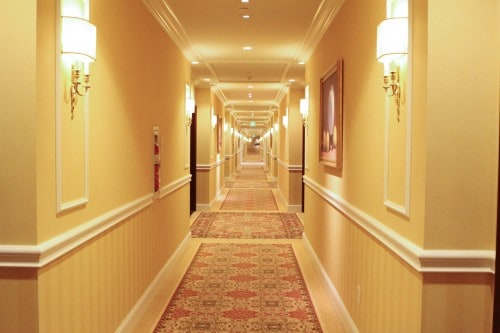 Now, time to get ready for dinner.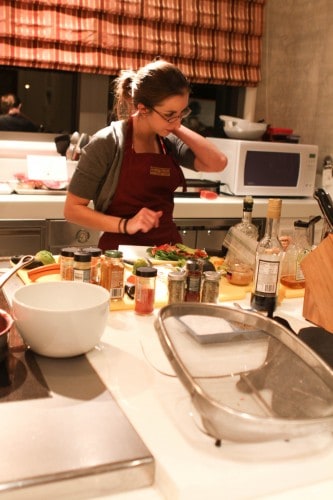 Shaina from "Food For My Family" gets the "You are Awesome" Award. She was a rockstar on our team that had to prepare an entree with salmon, lentils, cranberries and spinach. It turned out beautiful. Thanks Shaina!!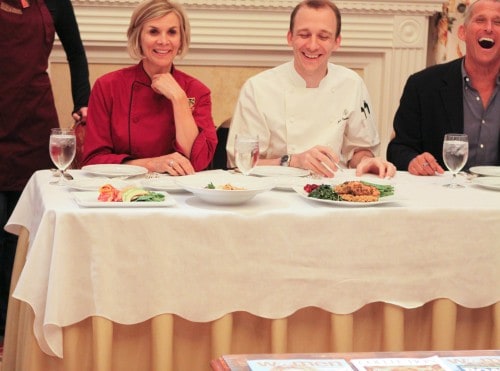 Judges….our dish won for taste, but lacked "presentation." Lol! Oh well 🙂
I happen to think it looks delish!
Overall, this was a whirlwind day packed with great information and lots of salad. I repeat, lots of salad. Loved every minute of it! Thank you Dole for putting on a beautiful event!
Here are the wonderful ladies I spent the day with:
o Shaina Olmanson (Food for My Family) www.foodformyfamily.com, @FoodforMyFamily
o Jennifer Leal (Savoring the Thyme) www.savoringthethyme.com, @SavorTheThyme
o Brooke McClay (Cheeky Kitchen) www.cheekykitchen.com, @CheekyKitchen
o Kathy Patalsky (The Lunchbox Bunch) www.lunchboxbunch.com, @lunchboxbunch
o Anne-Marie Nichols (This Mama Cooks!) www.thismamacooks.com, @amnichols
o Katie Goodman (Good Life Eats) www.goodlifeeats.com, @GoodLifeEats
o Sandy Coughlin (Reluctant Entertainer) www.reluctantentertainer.com, @SandyCoughlinRE
o Anne Petraeus (Fannetastic Food) www.fannetasticfood.com, @fANNEtasticfood
o Maria Lichty (Two Peas and Their Pod) www.twopeasandtheirpod.com, @TwoPeasandPod
o Jenny Flake (Picky Palate) www.picky-palate.com, @PickyPalate
o Marla Meridith (Family Fresh Cooking) www.familyfreshcooking.com, @MarlaMeridith
o Gena Hamshaw (Choosing Raw) www.choosingraw.com, @choosingraw
o Shanna Coady (My Favorite Everything) www.myfavoriteeverything.com, @MyFavEverything
o Amanda Bottoms (Kevin and Amanda) www.kevinandamanda.com, @kevinandamanda
o Lorin Falcon (A Cowboy's Wife) www.acowboyswife.com, @acowboyswife
o Amanda Acuna (Mommy Mandy) www.mommymandy.com, @mommymandy
o Susan Whetzel (She's Becoming DoughMessTic) www.doughmesstic.com, @doughmesstic
o Rachael Hutchings (La Fuji Mama) www.lafujimama.com @LaFujiMama
*Discolsure: Dole paid for all expenses relating to the Dole Blogger Summit, including transportation, accommodations, meals and spa treatments.