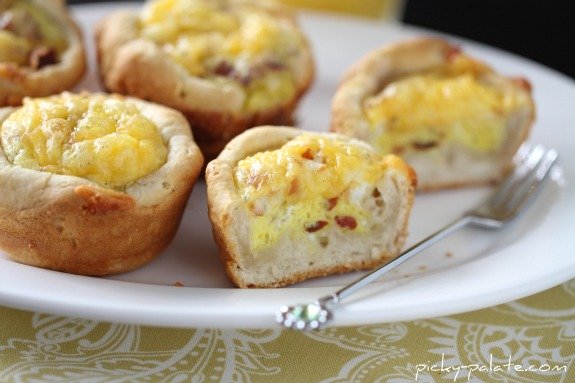 There is nothing better than enjoying a family favorite breakfast. At our house, we enjoy breakfast for breakfast, lunch and dinner sometimes. The great thing about breakfast foods is that they are packed with such great flavor and usually quick and are easy to prepare. Today I will share with you a quick and easy family favorite breakfast of ours that takes just a few minutes to prepare and the entire family loves it! Hope you enjoy our Double Cheese and Bacon Egg Biscuits 🙂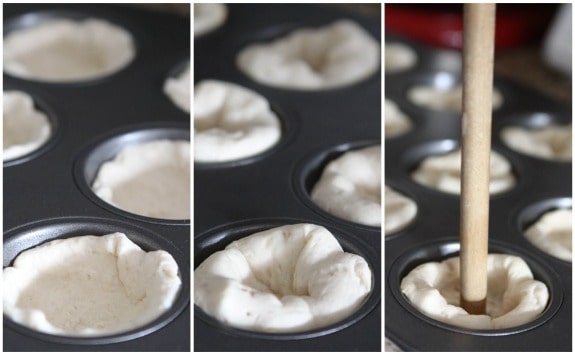 Start with a roll of refrigerated biscuits. Have you seen the new Pillsbury "Simply" line? It's all natural with no preservatives. Check it out 🙂 You press each biscuit into your muffin tins, partially bake then press the centers to make room for the egg filling.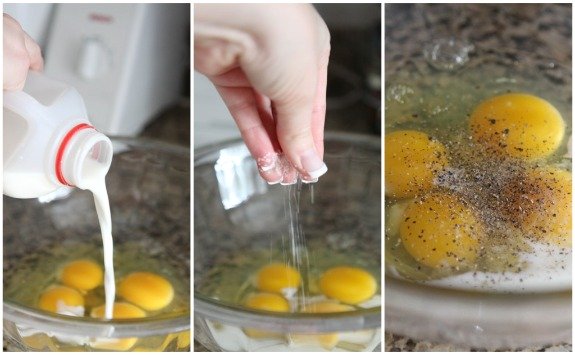 Time to make the eggs.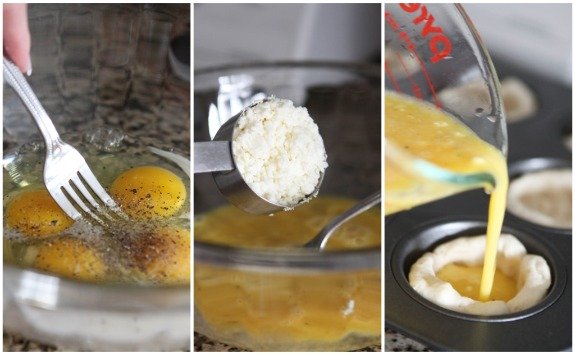 If you haven't added feta cheese to your eggs, you are missing out. Try it in this recipe, mmm 🙂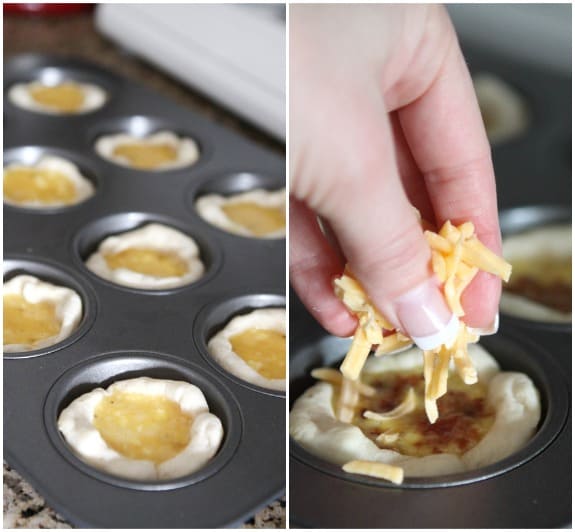 Sprinkle with Cheese and bacon, then bake for 12-15 minutes or until eggs are set.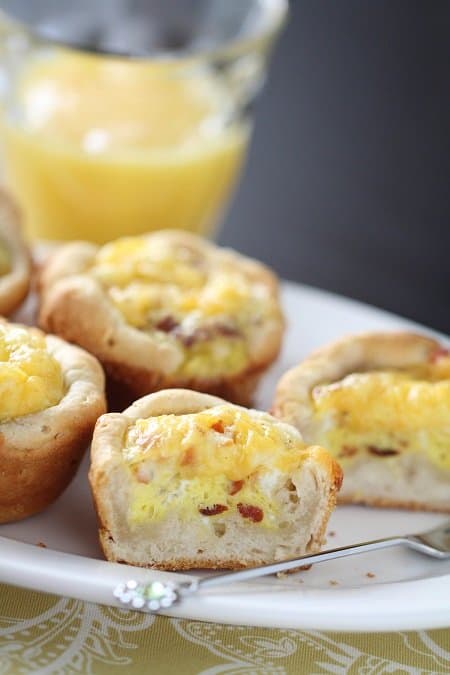 [ziplist]
Double Cheese and Bacon Egg Biscuits
4 large eggs
2 tablespoons milk
1/4 teaspoon kosher salt
1/4 teaspoon freshly ground black pepper
1/4 cup crumbled feta cheese
1 can refrigerated biscuits, 10 count
6 strips cooked bacon, crumbled
1/4 cup shredded cheddar cheese
1. Preheat oven to 350 degrees F. Place eggs into mixing bowl and add milk, salt and pepper. Whisk to combine then stir in feta cheese. Press each biscuit round into 10 regular size muffin cups that have been sprayed with cooking spray. Bake for 6 minutes, remove from oven and with the end of a wooden spoon press centers of dough to make room for egg mixture. Pour in egg mixture into each partially baked biscuit, top evenly with crumbled bacon and shredded cheese. Bake for 12 to 15 minutes or until eggs are set. Remove and enjoy.
10 individual servings