Sharing my Favorite Places To Eat In Chicago with you today from my last couple trips to Chicago!! Love this city so much.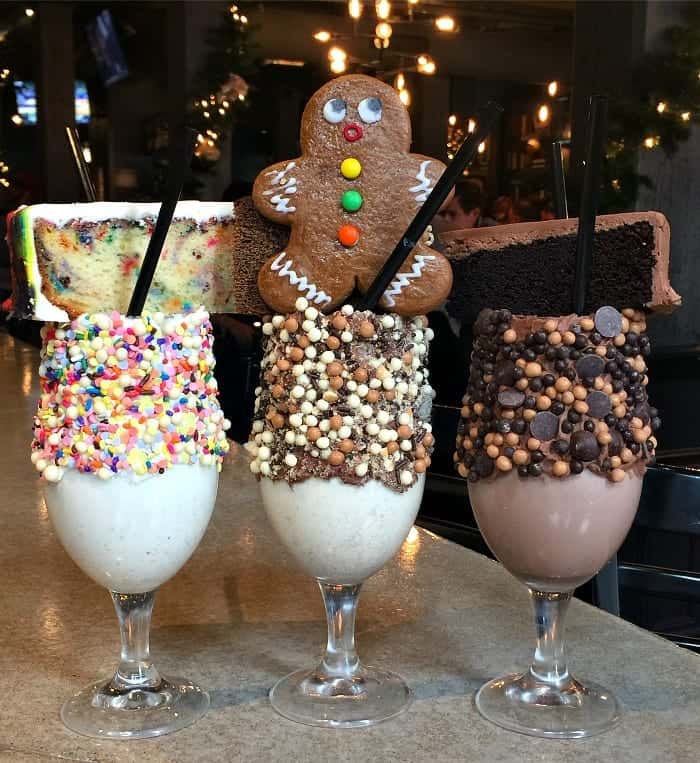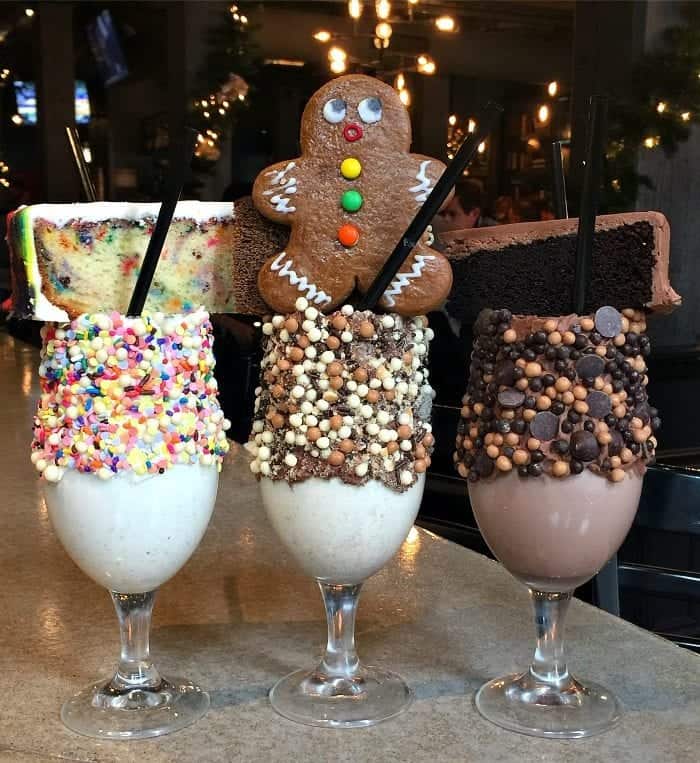 Public House literally knocked our socks off. These cake milkshakes were about the cutest things ever. Had to try one of each. All amazing. Don't miss this place!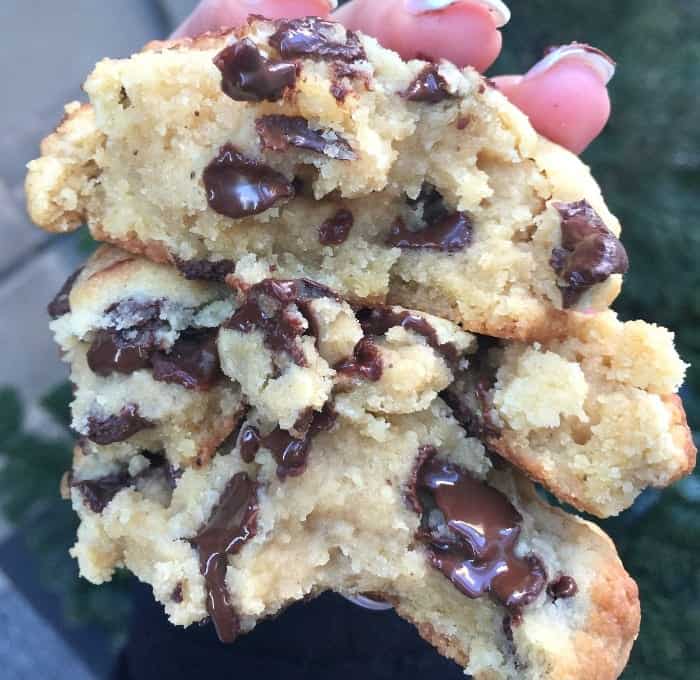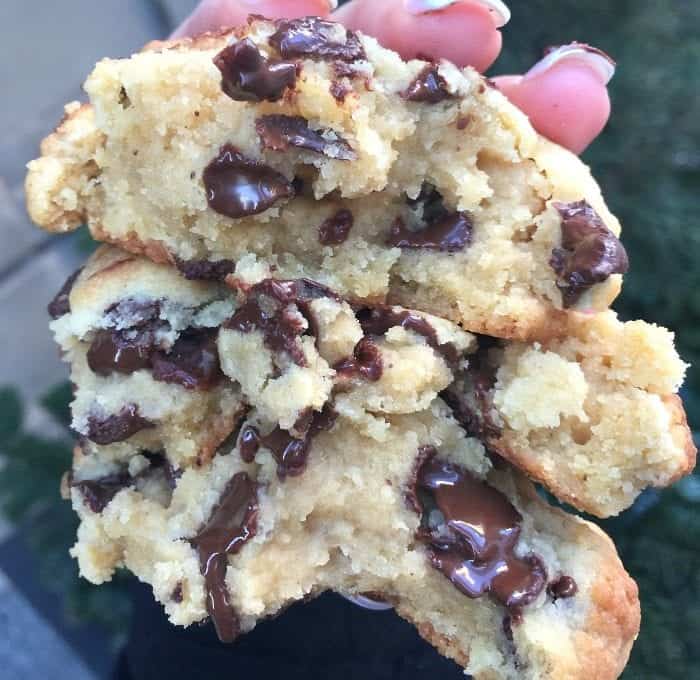 Nonnina's has a little to go coffee/bakery connected to the restaurant and that's where you can find these gorgeous cookies! Ask them to warm them up and this happens. Magic!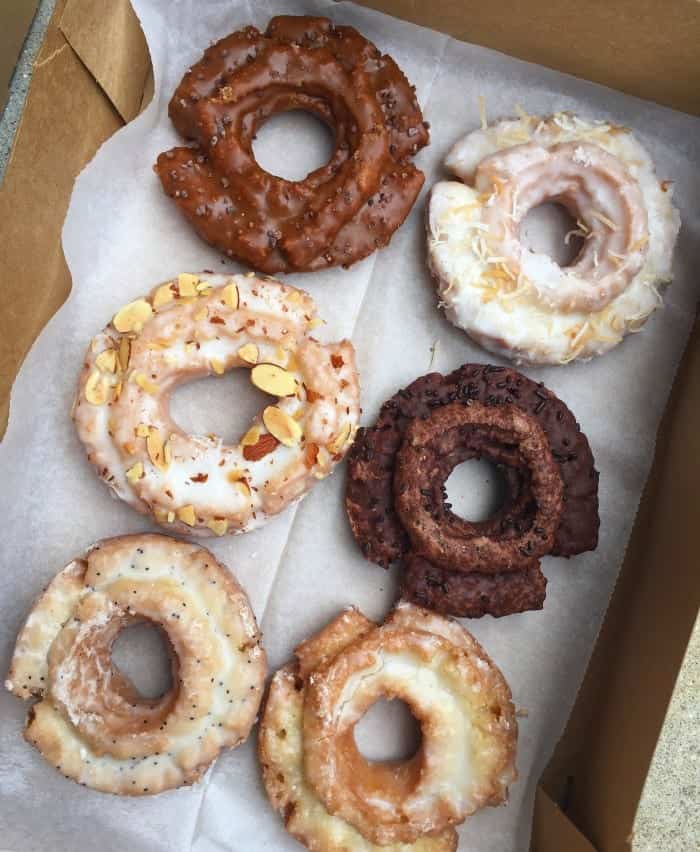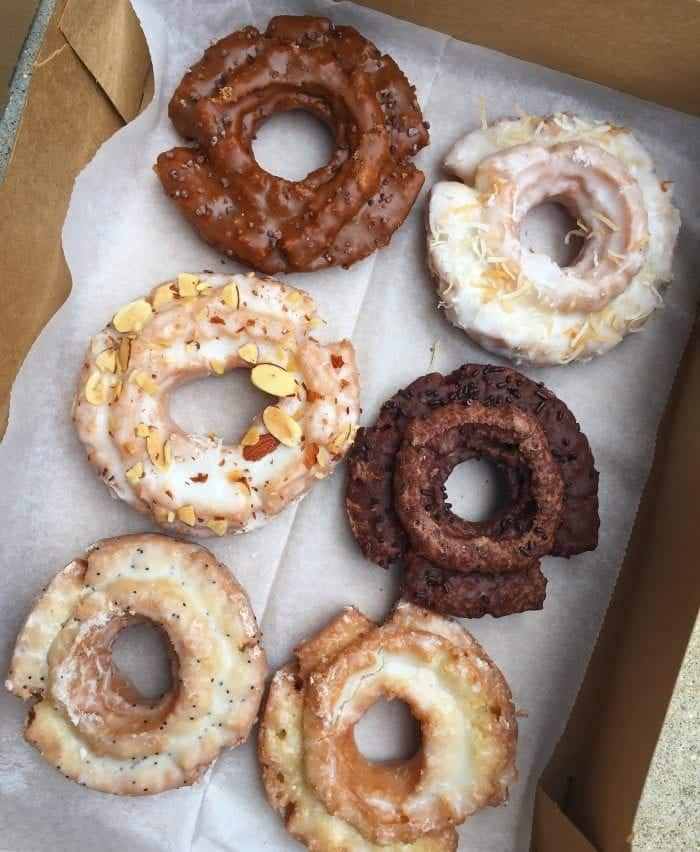 The Doughnut Vault has some of the best doughnuts around!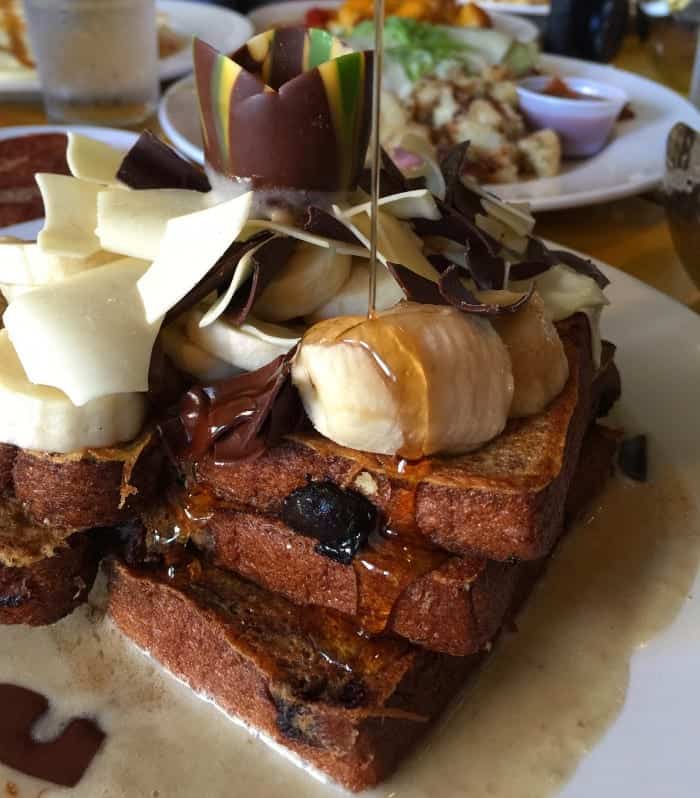 The Bongo Room for breakfast….a must! How gorgeous is this French Toast?!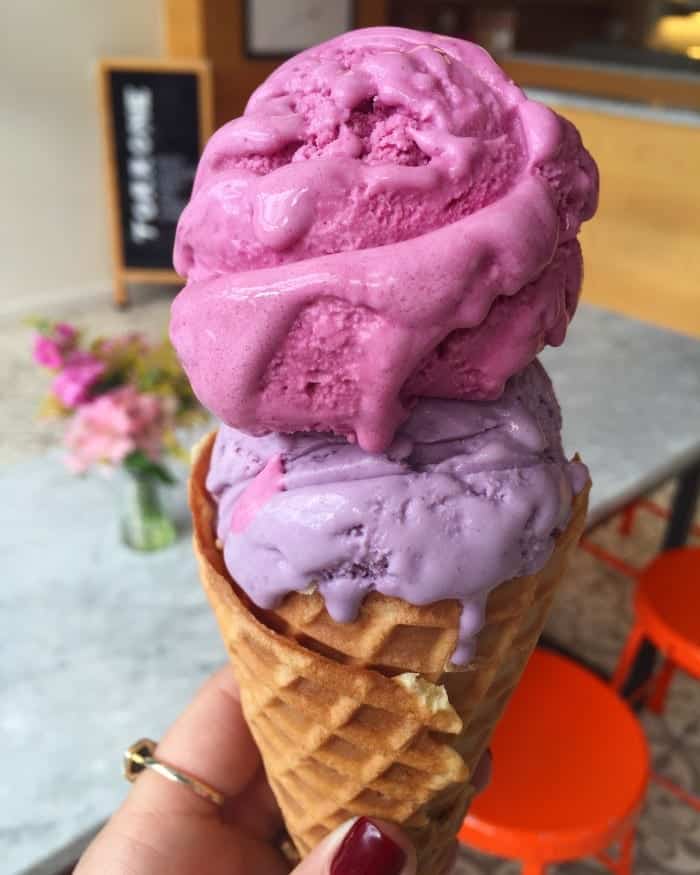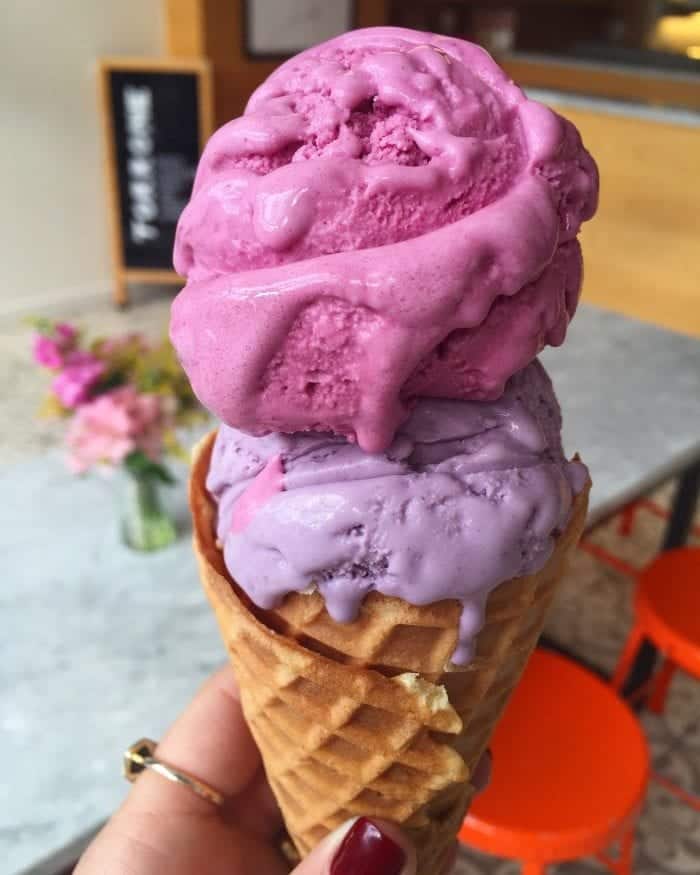 Jeni's Splendid Ice Cream is literally that. Amazing!!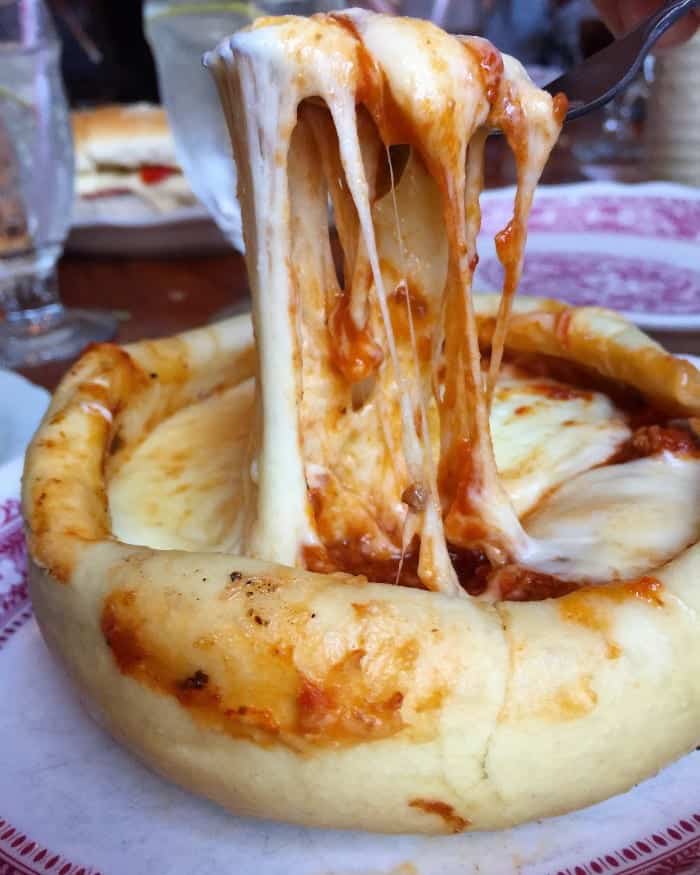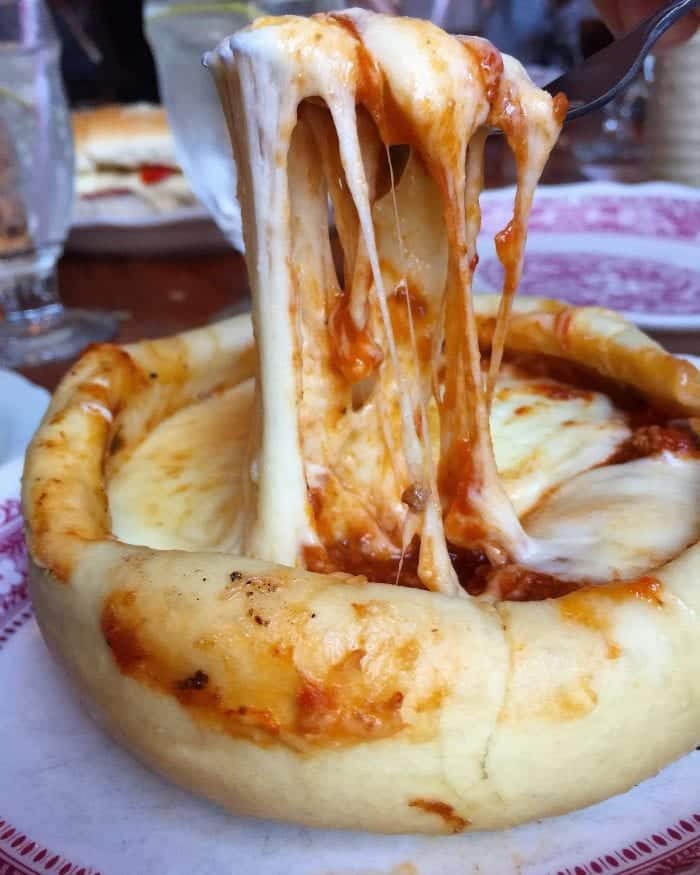 Run don't walk to Chicago Pizza and Oven Grinder Co. Literally the best thing ever…Pizza Pot Pie. You've just got to try this.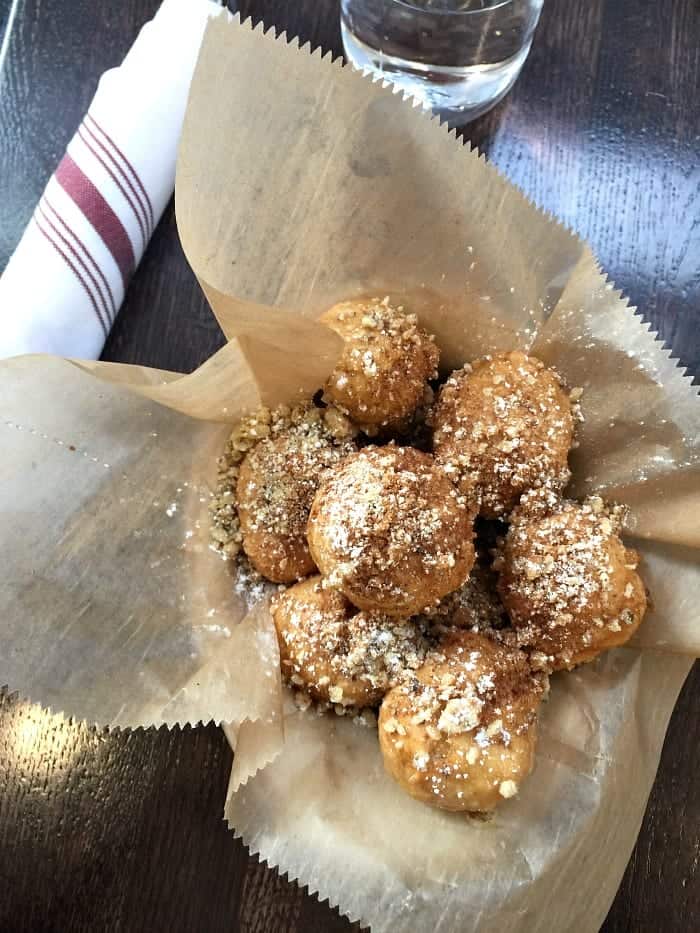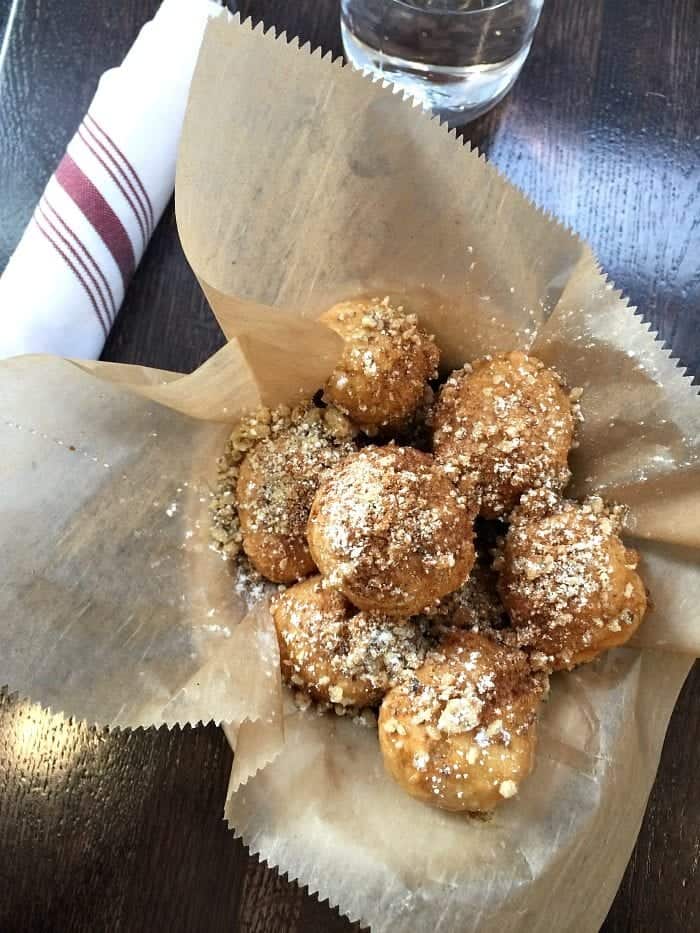 Kanela Breakfast Club was a fun place we recently tried for breakfast. Had these Loukoumades, a greek doughnut with lemon honey syrup and toasted walnut. Delicious. Next time I'll get a side of warm honey on the side for dipping 🙂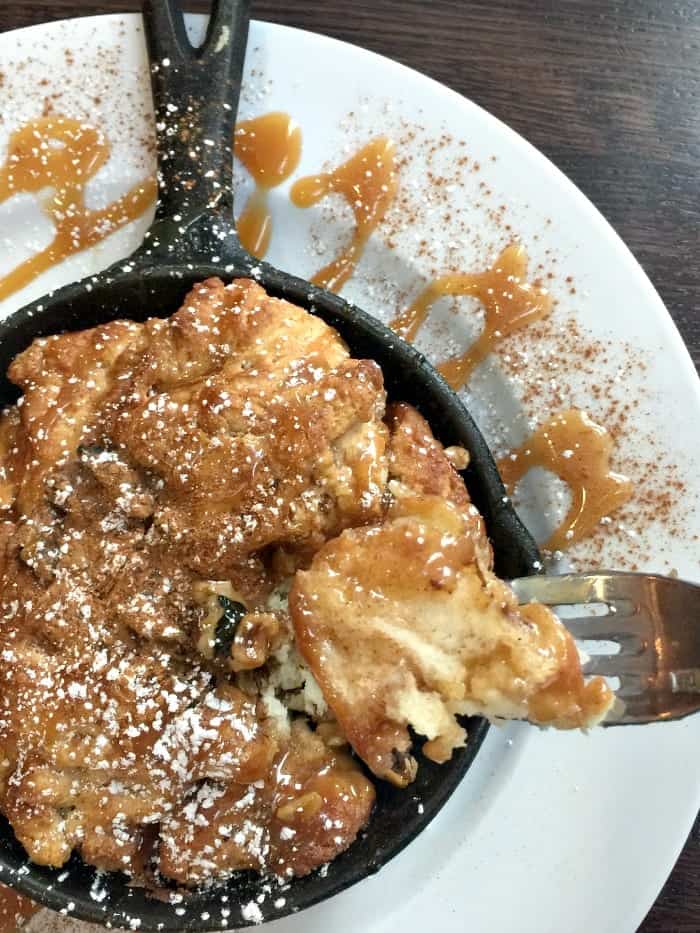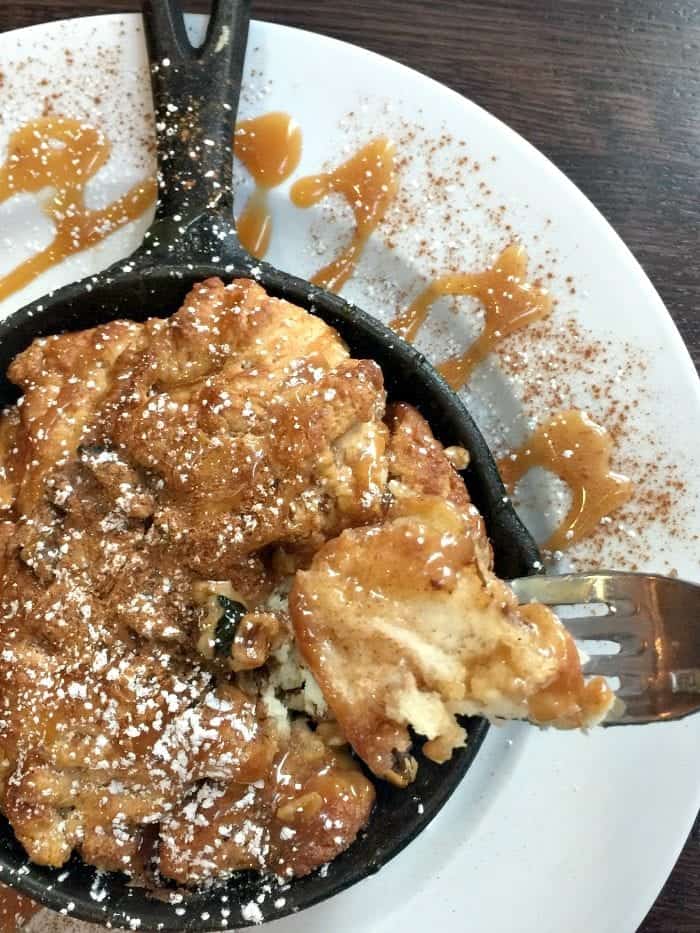 Also at Kanela Breakfast Club is this Monkey Bread Skillet. That drizzled caramel!!!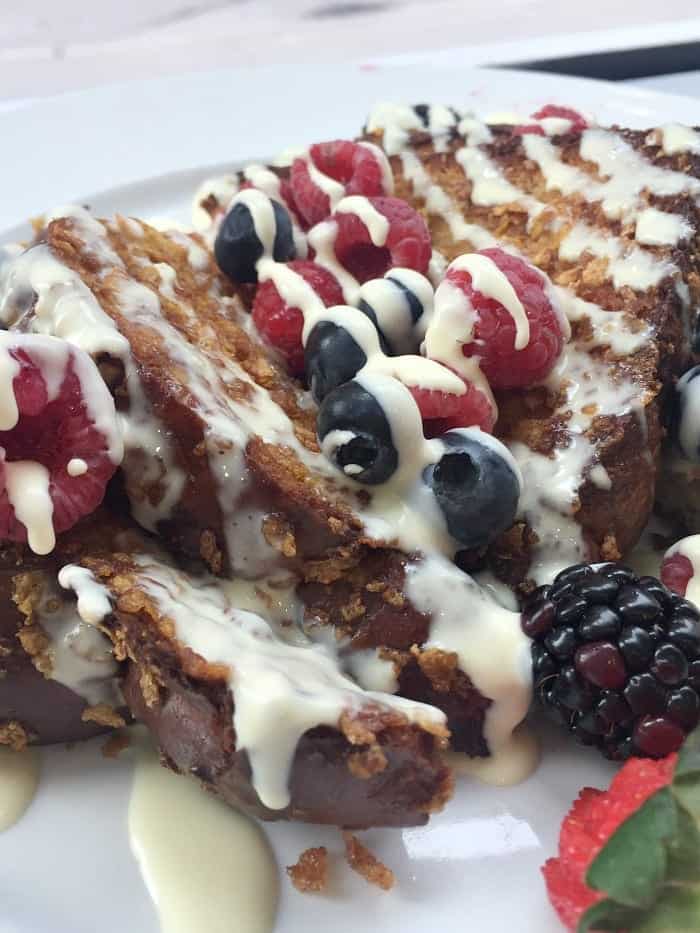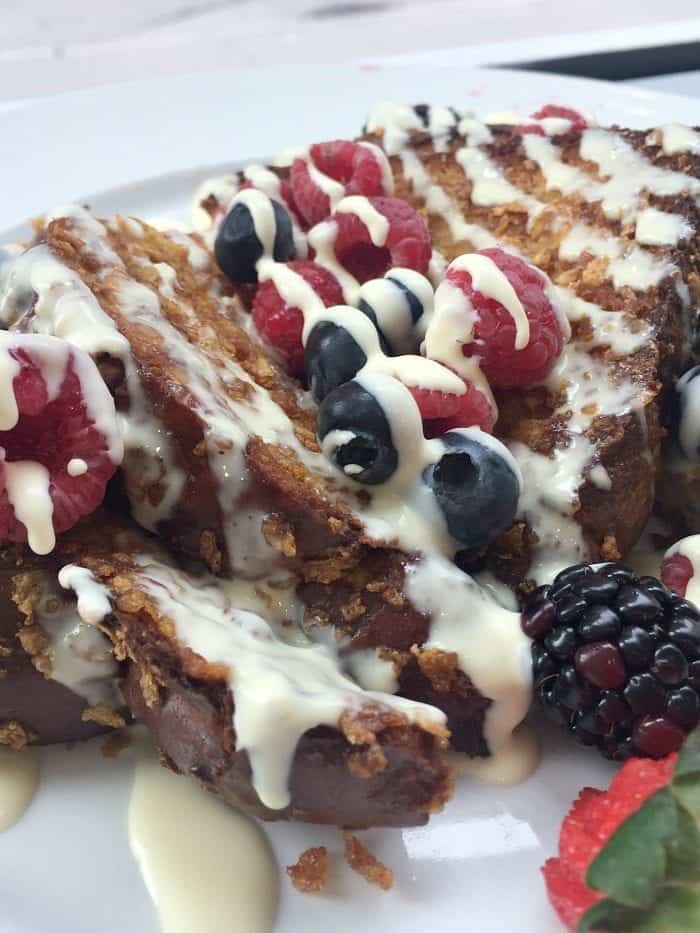 Here's the Crunchy French Toast from Kanela Breakfast Club, challah bread rolled in crunchy corn flakes, topped with fresh berries, crème anglaise.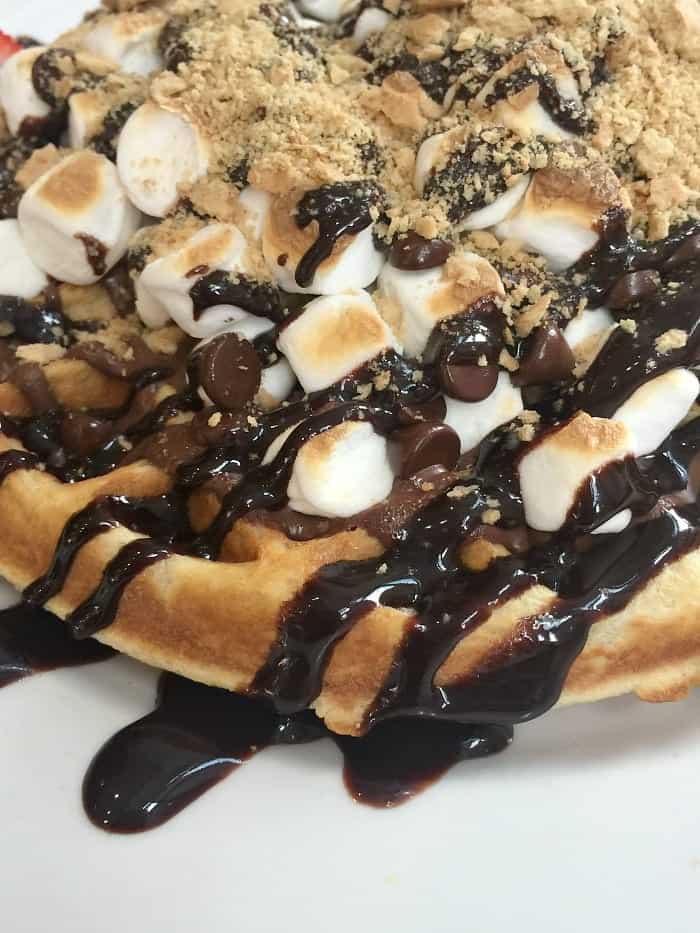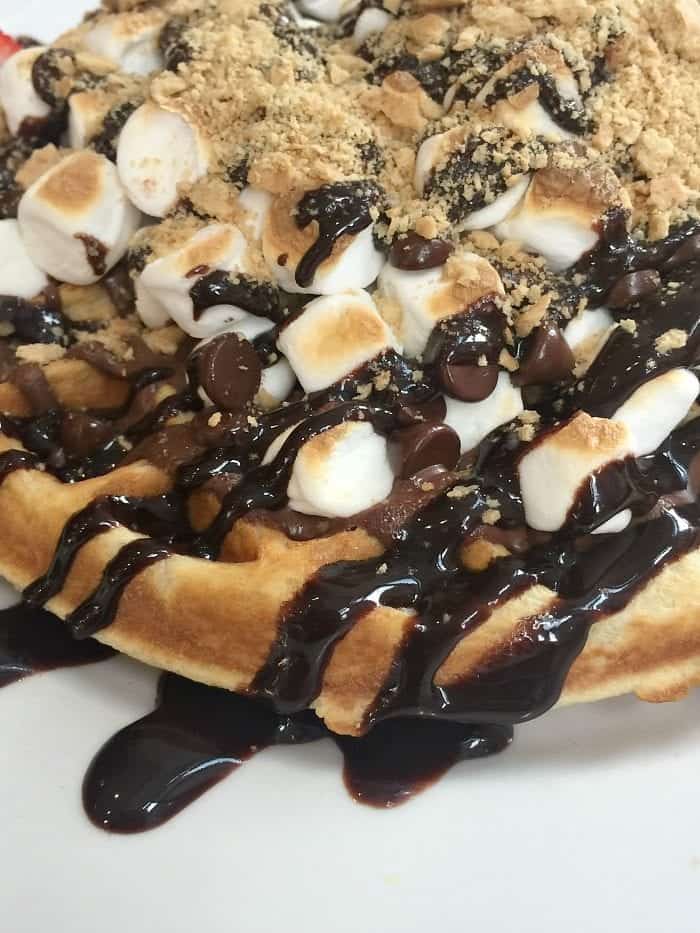 The Nutella S'mores Waffle, layered nutella, crushed graham crackers, caramelized marshmallows and chocolate sauce.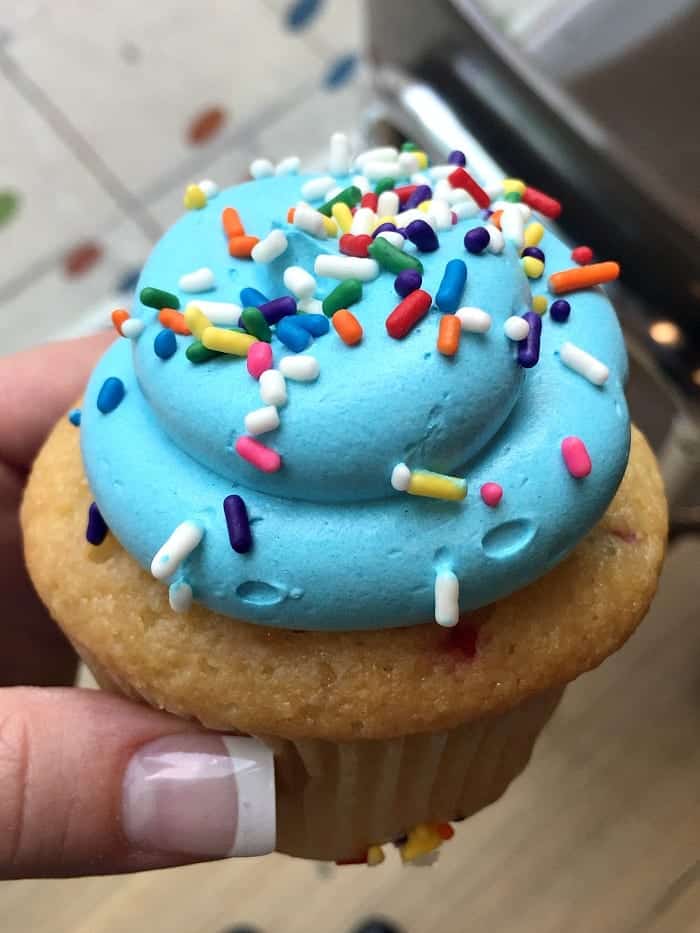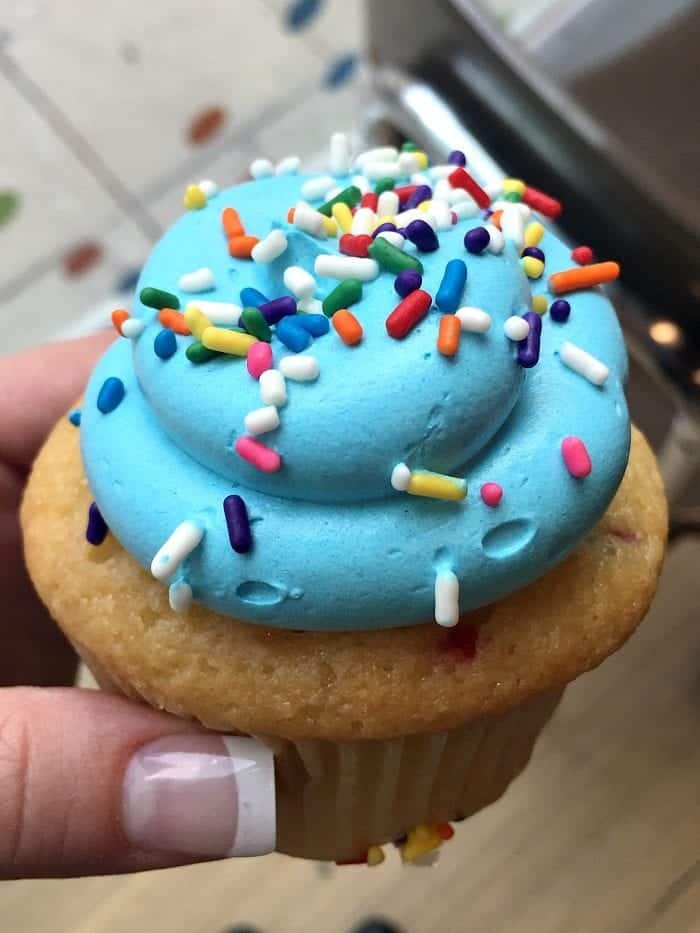 We then made our way to Molly's Cupcakes. Not kidding, we LOVED every single one of their cupcakes. Definitely worth visiting! Order one of everything, lol!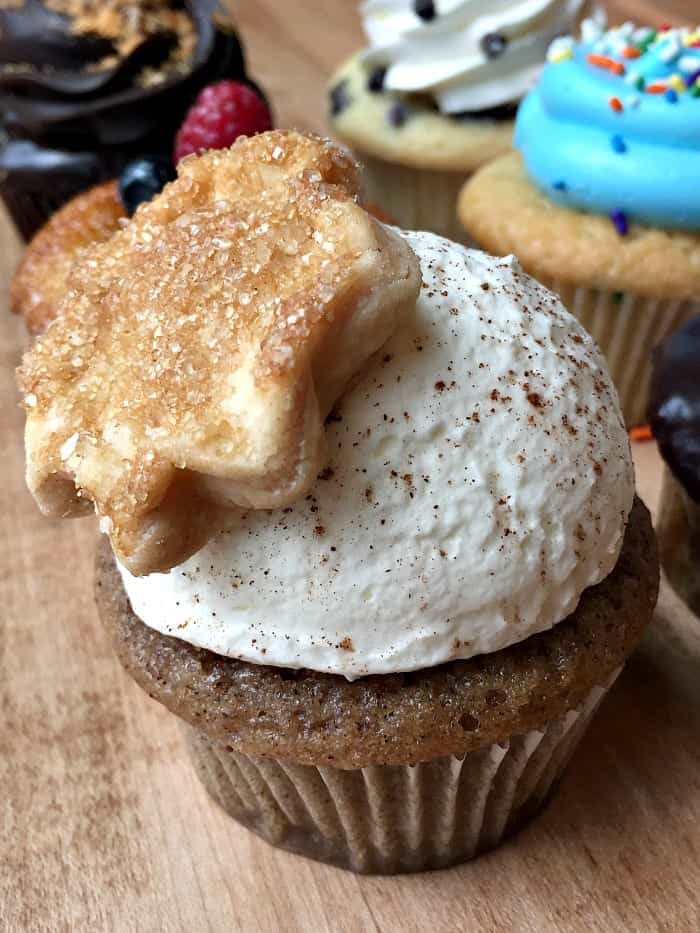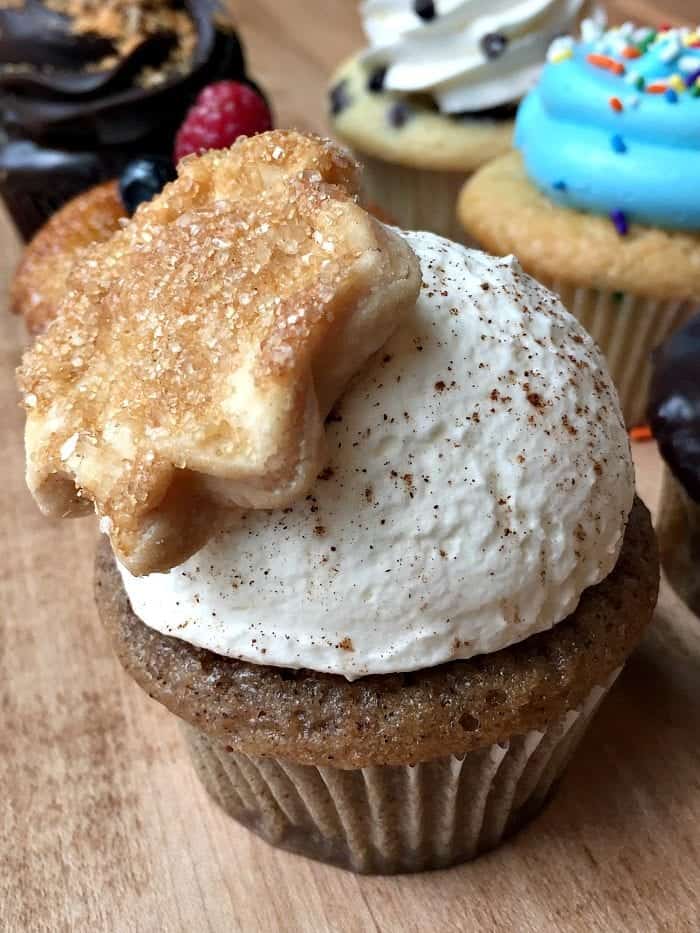 How adorable is this Apple Pie Cupcake?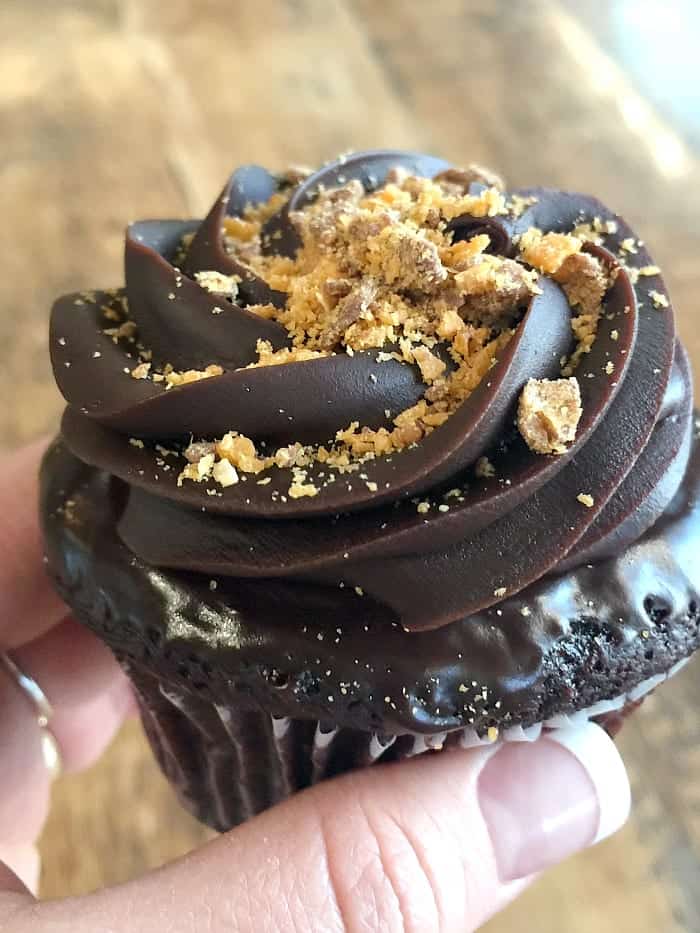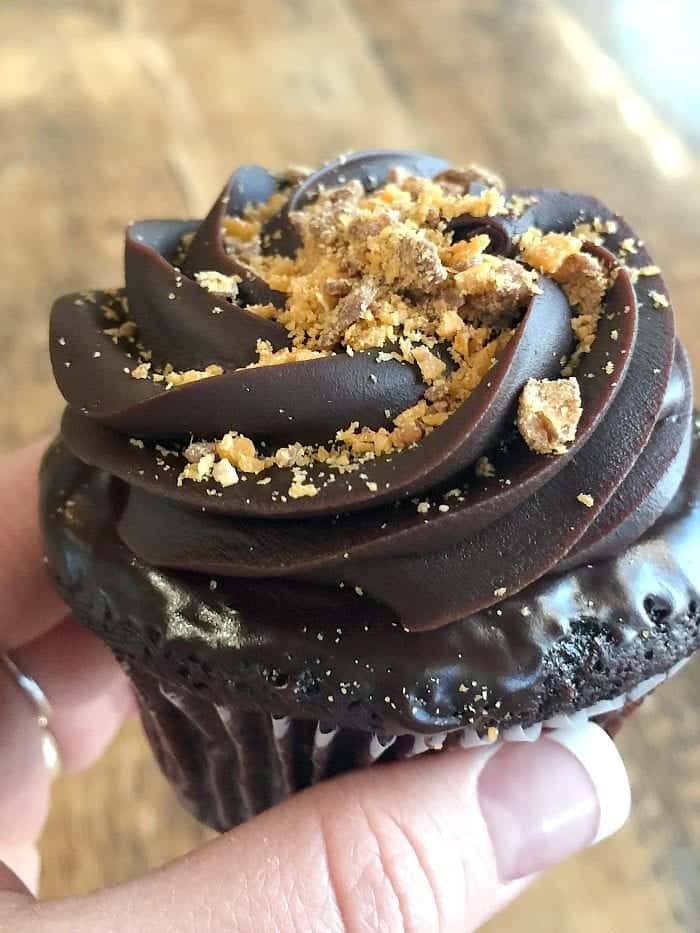 The Chocolate Peanut Butter was to die for!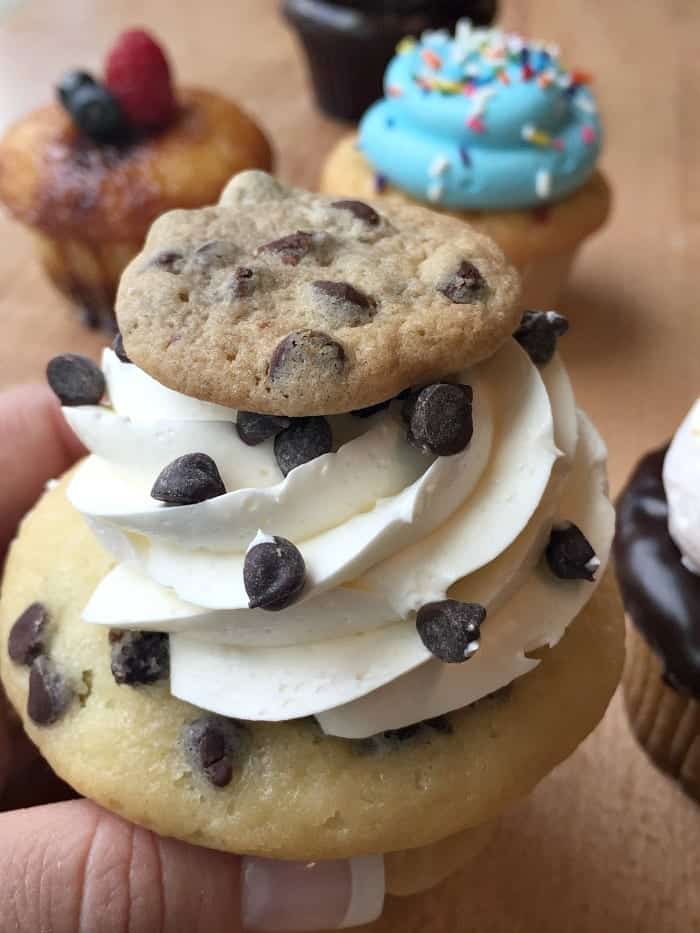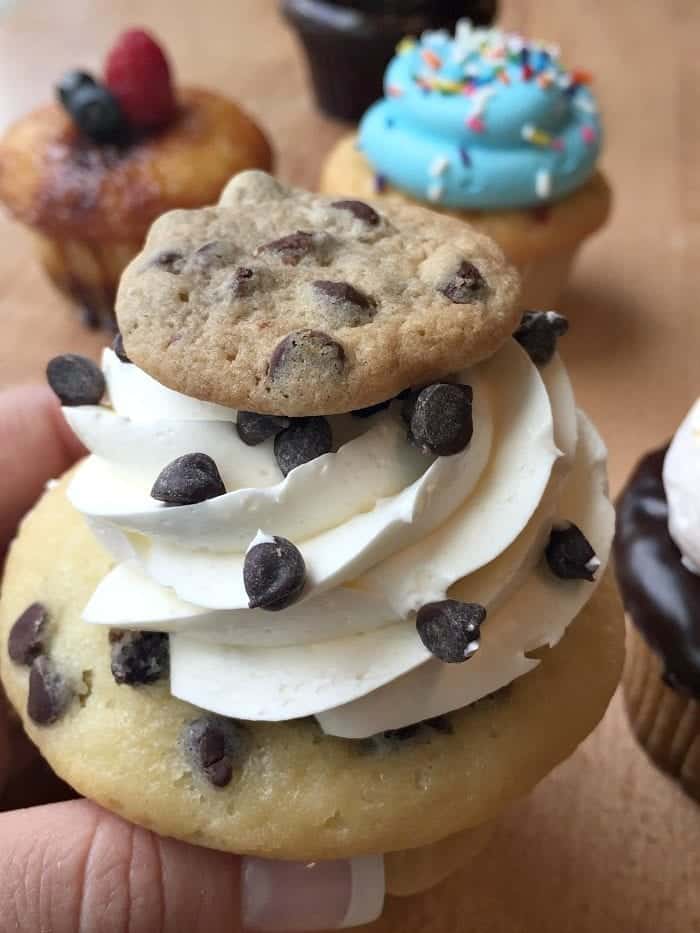 This Cookie Dough was not messing around.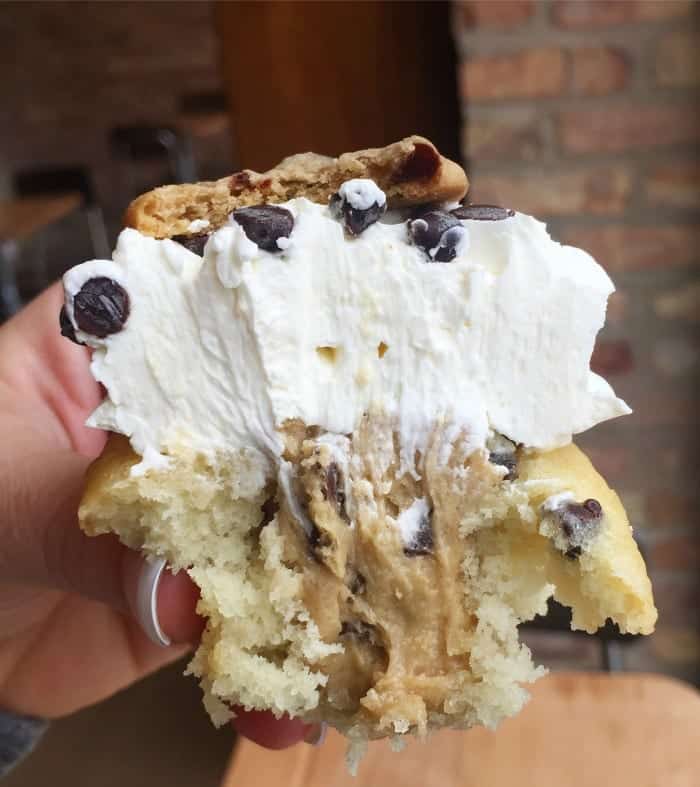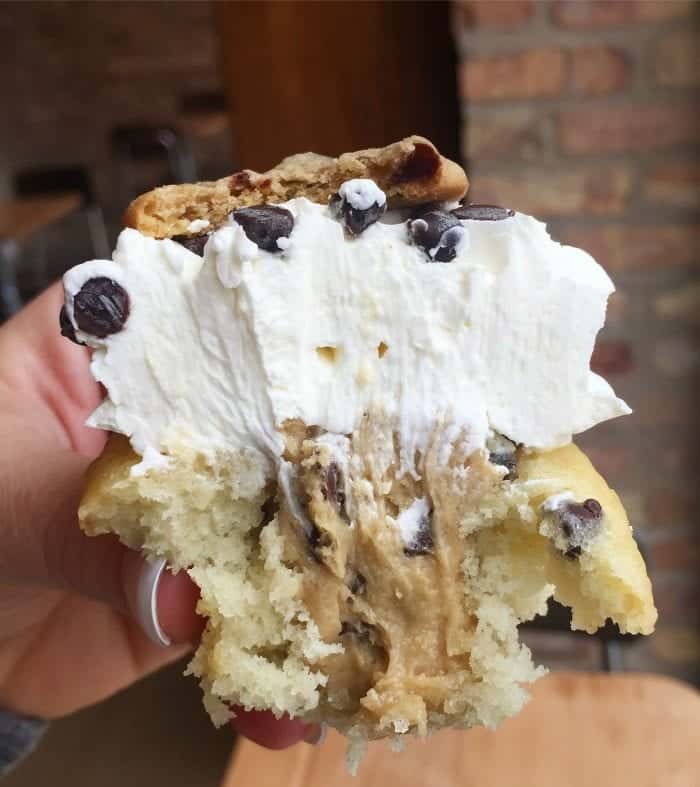 Hello cookie dough center!!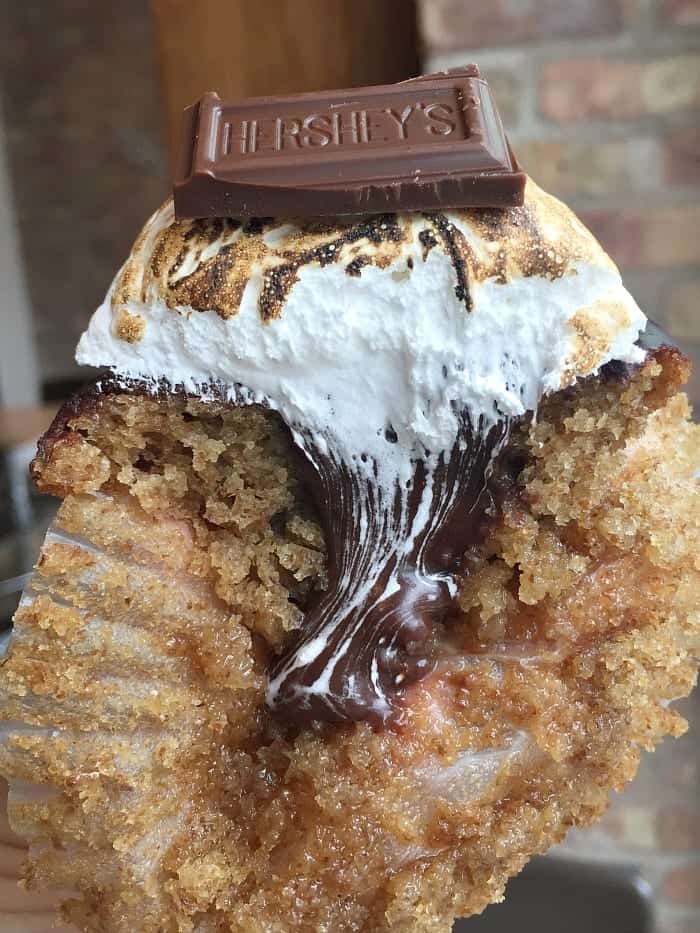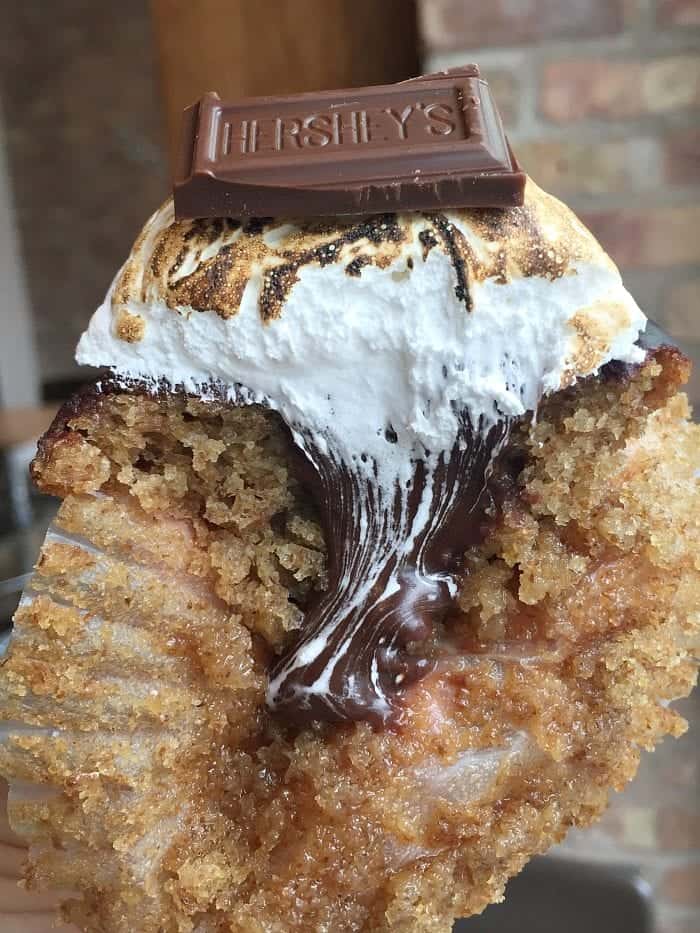 The S'mores cupcake…fantastic!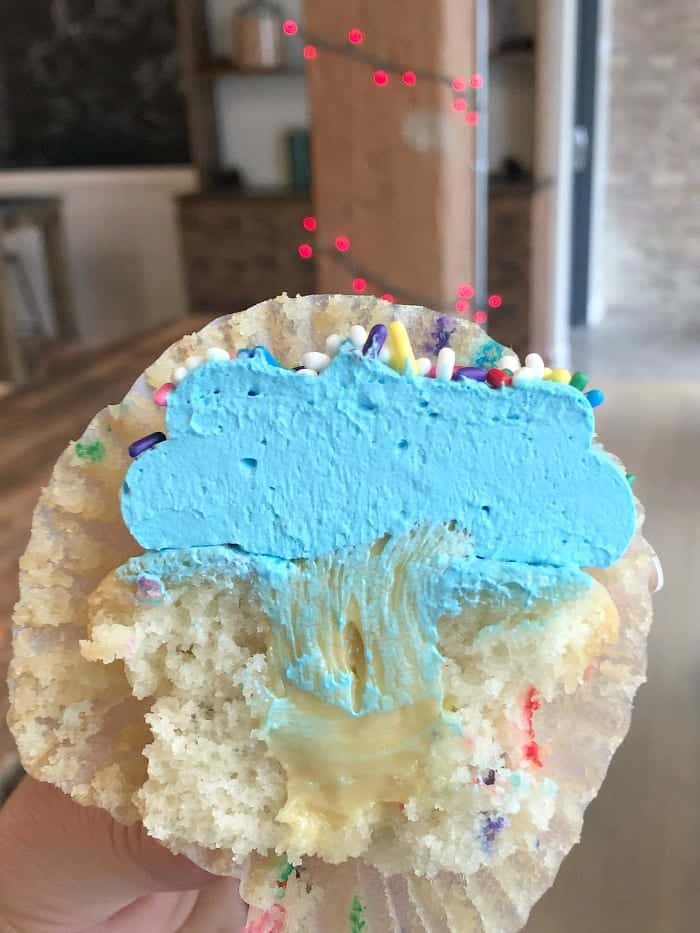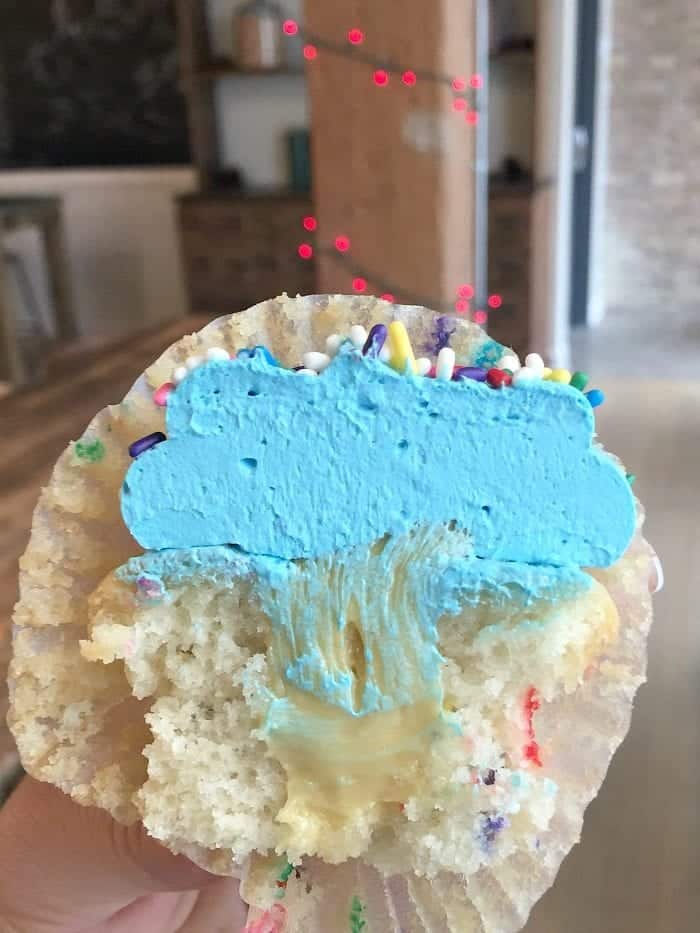 The center of the Birthday Cake Cupcake. Mmmm! Thank you Molly's Cupcakes for the best cupcakes I've had in ages.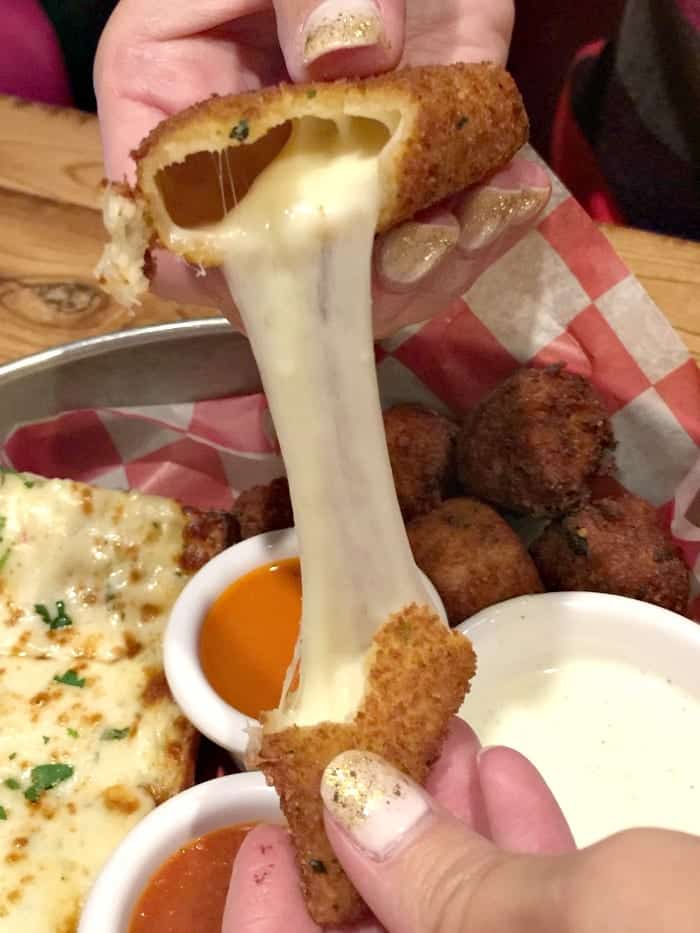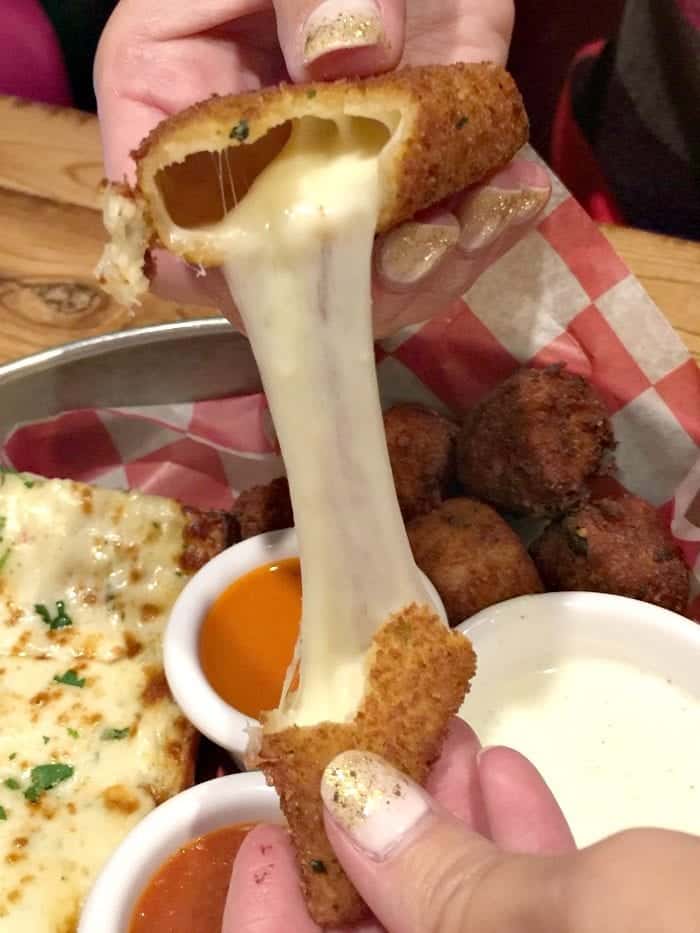 Later that night we made our way to Giordano's for that gorgeous deep dish Chicago Style Pizza. We had an appetizer platter since it takes 45 minutes for the pizza to bake. Look at that cheese!!!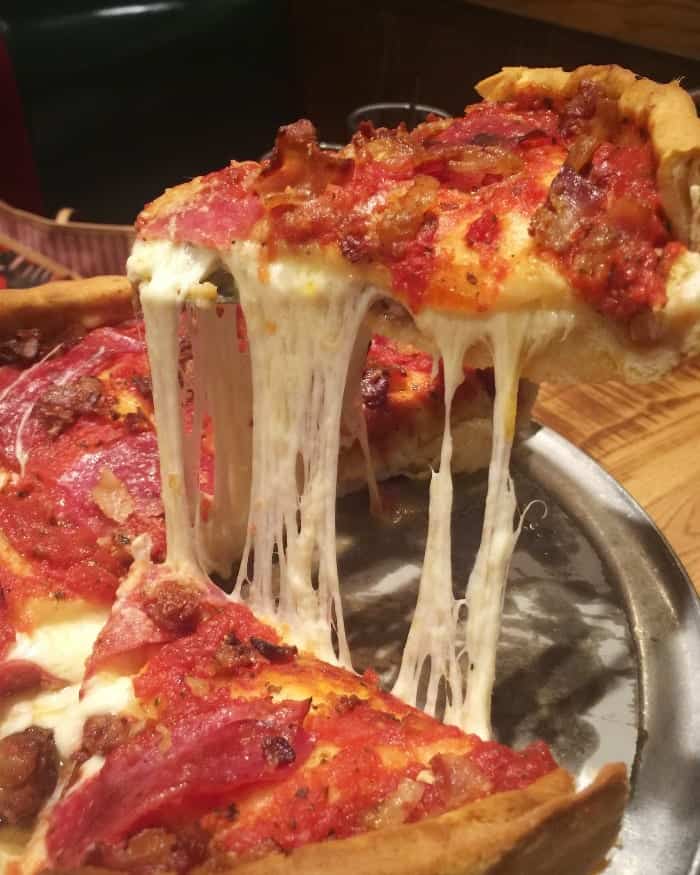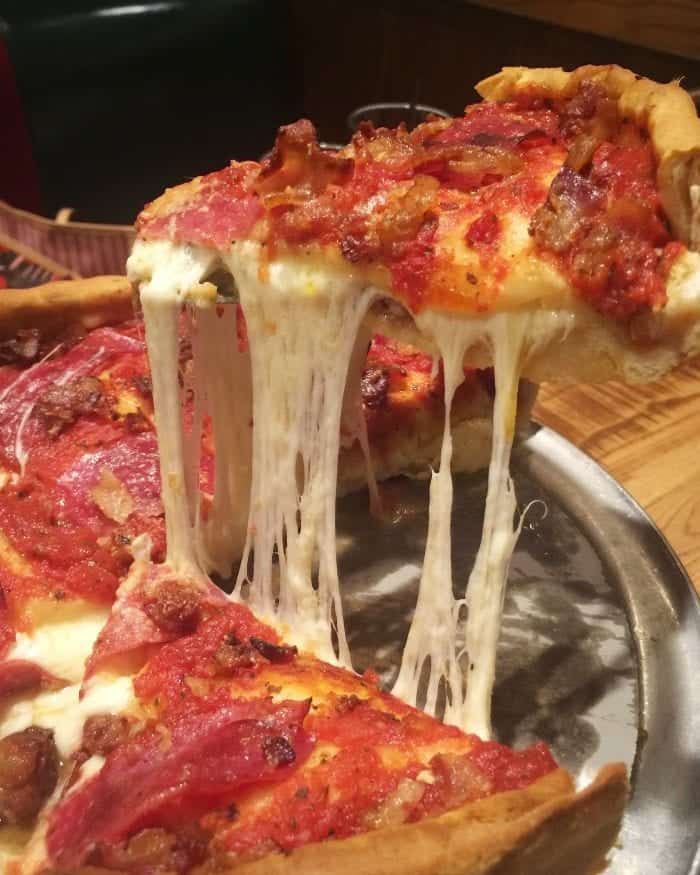 I mean, come on. That cheese is out of control fantastic!!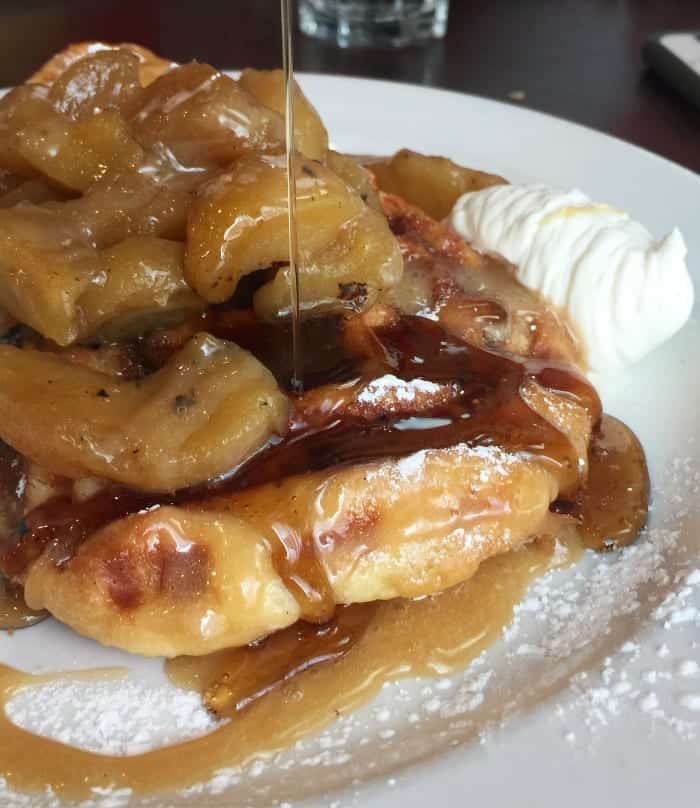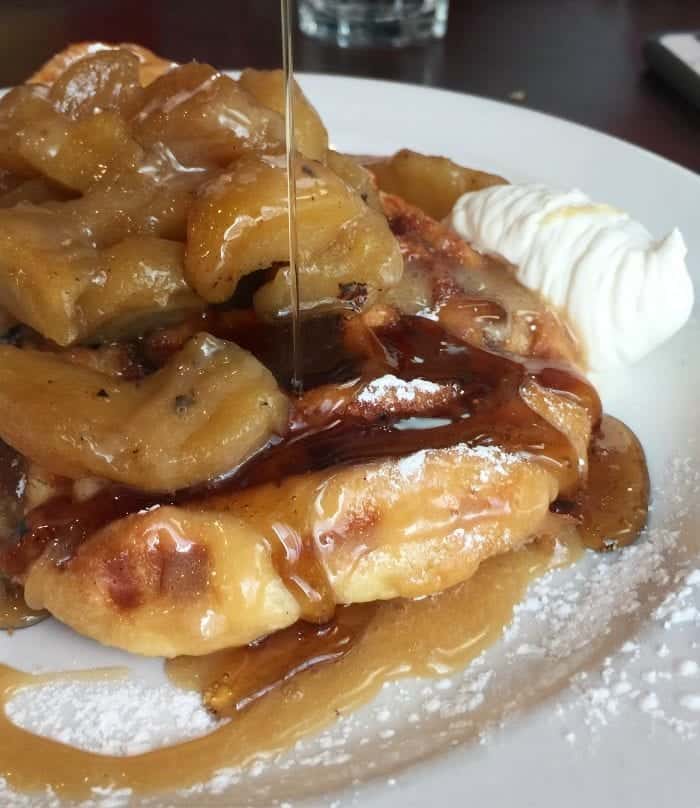 We also tried Chicago Waffles. This was the Cinnamon Roll Waffle. Unbelievable! Our favorite thing ordered.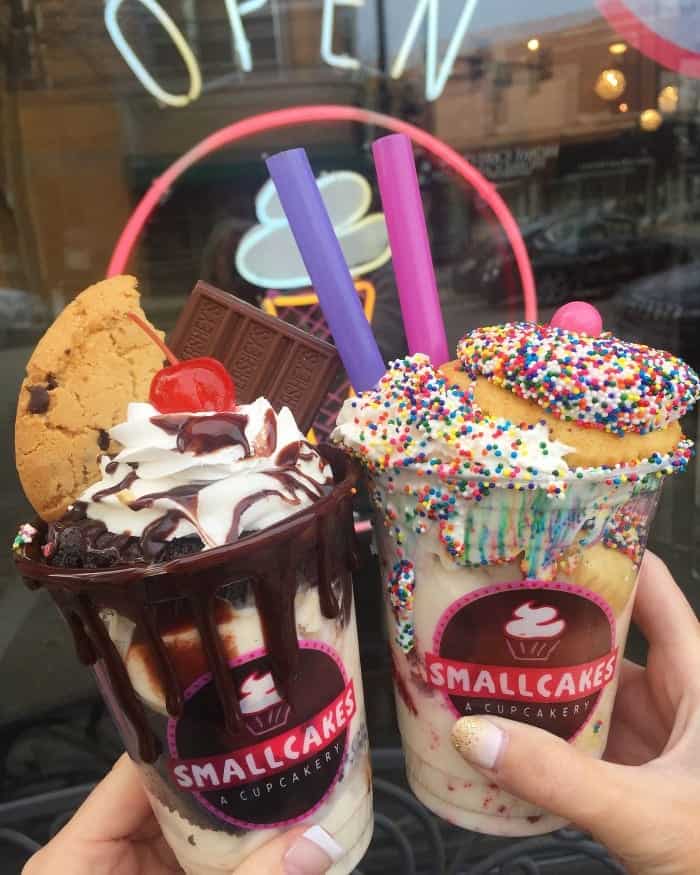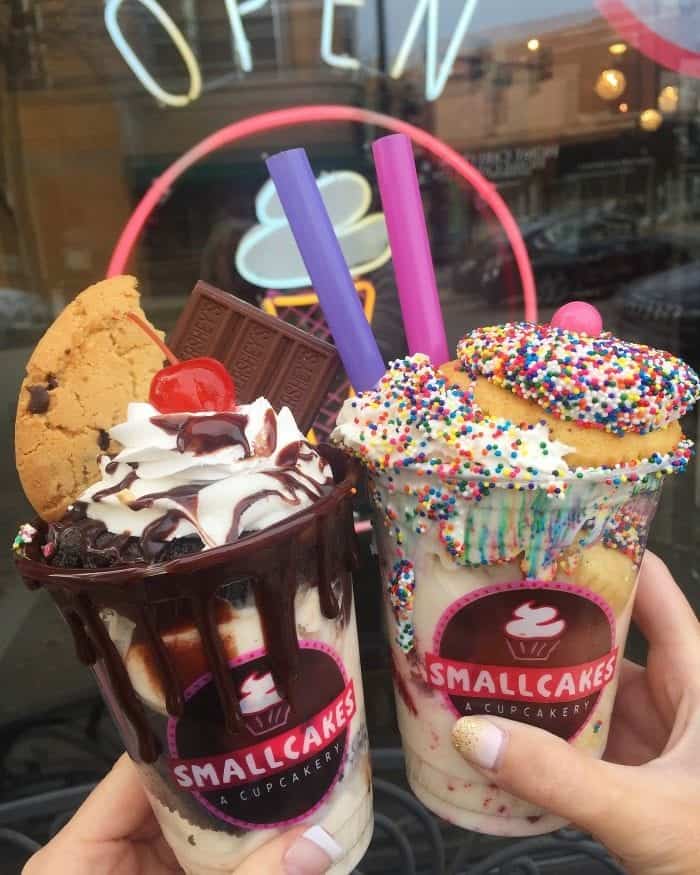 Small Cakes was too fun! Check out these cupcake sundaes, LOVE!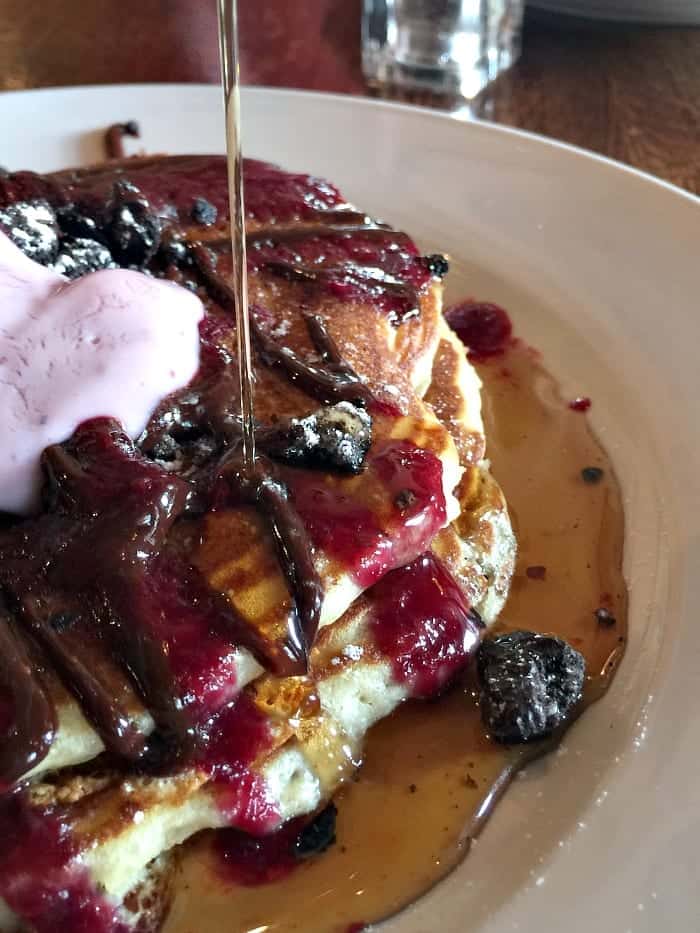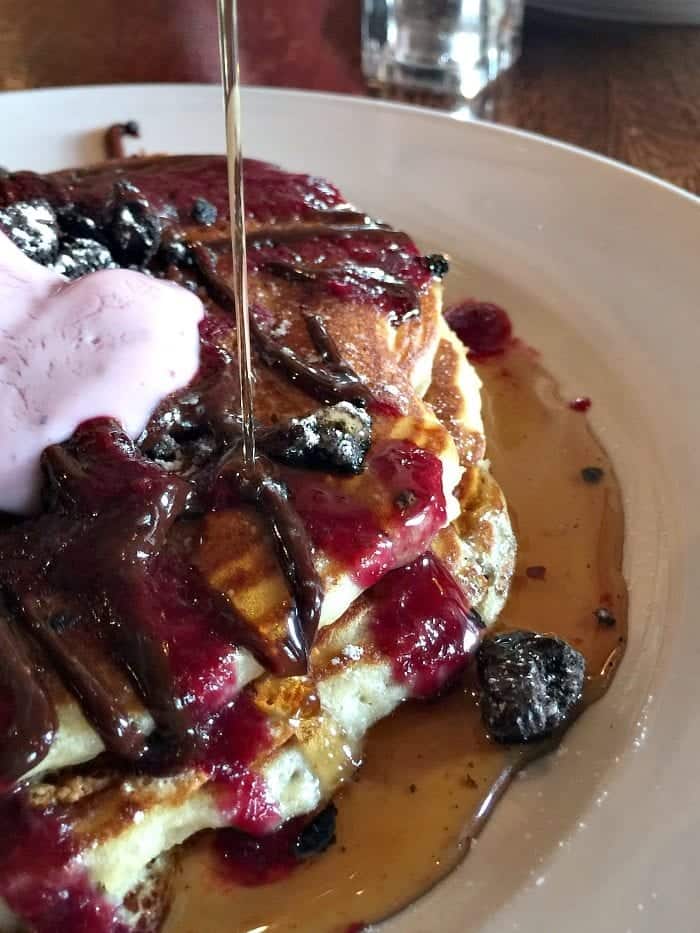 Whisk for breakfast had these gorgeous Raspberry Oreo Pancakes. They were amazing!!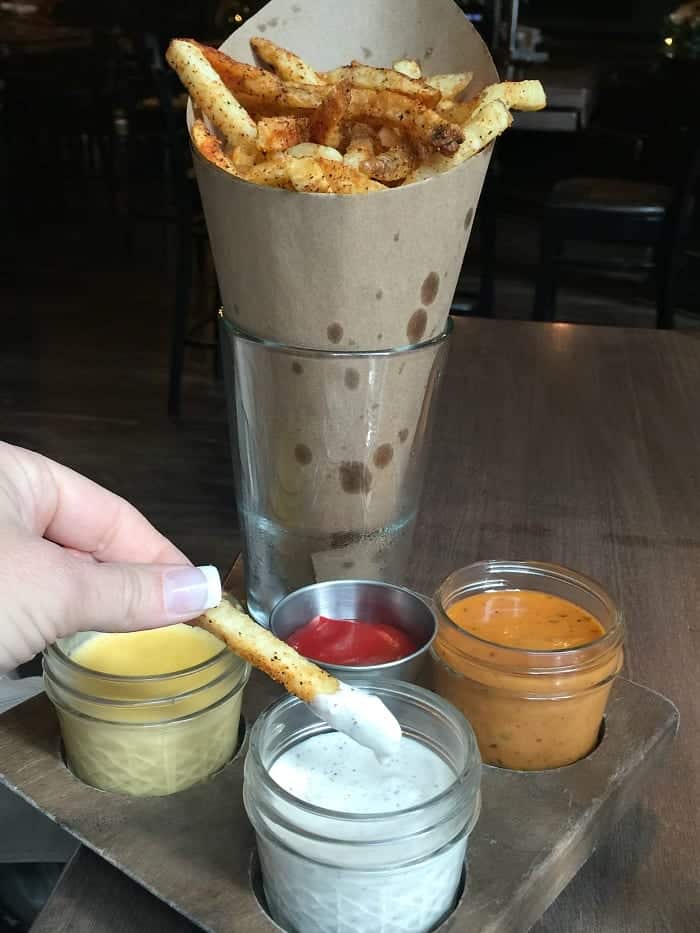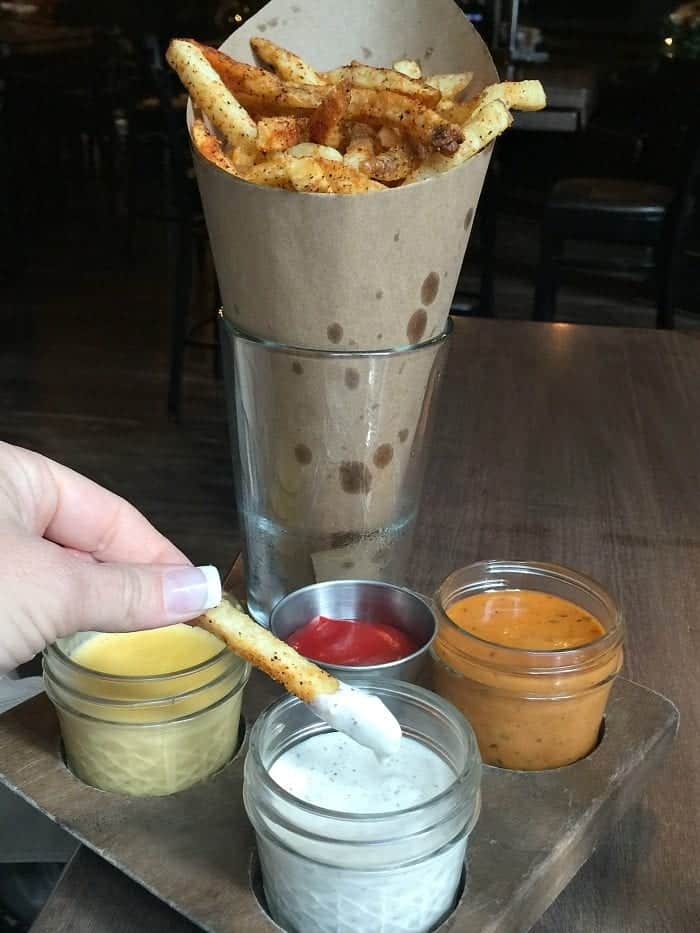 We also tried the Fries with dipping sauces at Public House. These were also so so good. Next time I can't wait to try the other food items on the menu.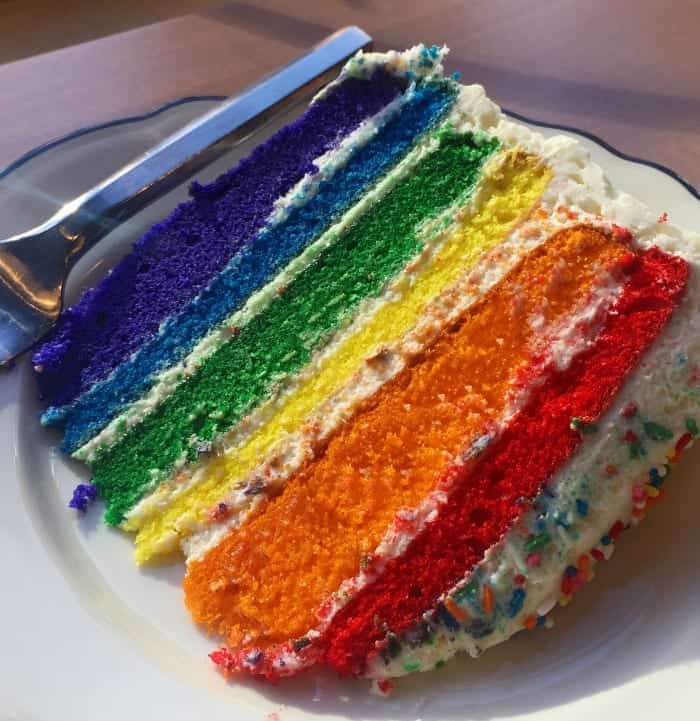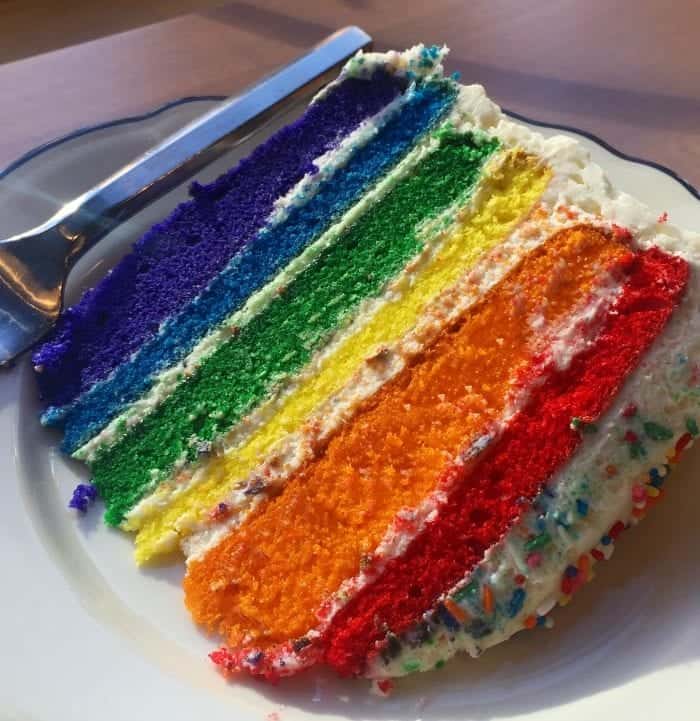 Found this gorgeous rainbow layered cake at Goddess and the Baker. Not even kidding, one of the best cakes I've had.
Chicago is one of the best cities to visit if you ask me. Amazing food and fun to be had. Can't wait to plan my next visit!
Pin To Your Favorite Travel Board