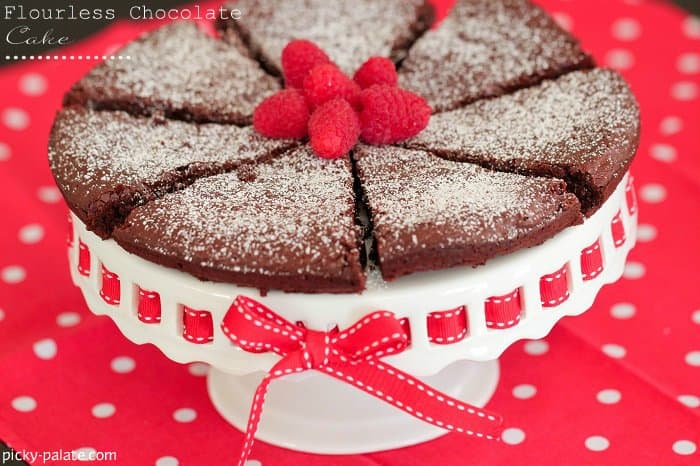 A couple weeks ago I had to decide what dessert to make for a friend who has a gluten free diet and I was completely stumped at first. What could I possible make with no flour?! After picking my brain, I thought hey why not a flourless chocolate cake?!
Since I am no gluten-free baker, I used the help of Epicurious.com for this one and adapted it slightly.
I was so pleasantly surprised at how simple and fudgy delicious this cake was. Kind of brownie like consistency. I would recommend it for sure. My only complaint was how thin the cake was, so be prepared for that. I found that once I put it onto a cake stand and dusted it with powdered sugar and raspberries, it looked great. I might even double the recipe next time for a thicker cake.
Hope you enjoy!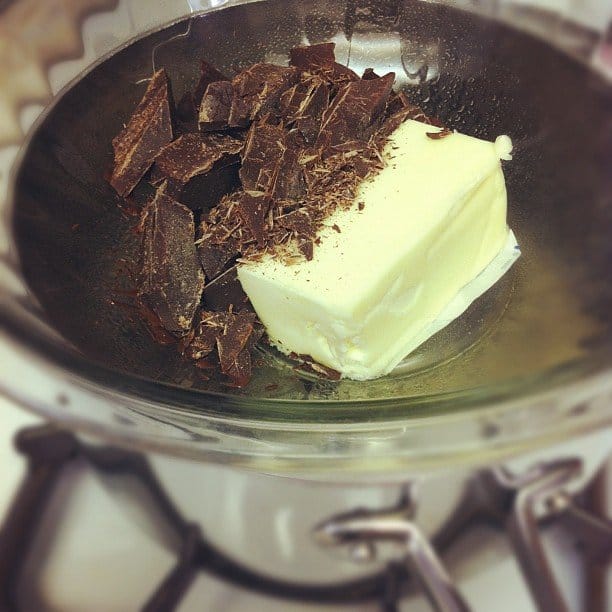 Pardon my Instagram Photos here, but you'll start by placing your chocolate and butter over a double boiler until melted and smooth.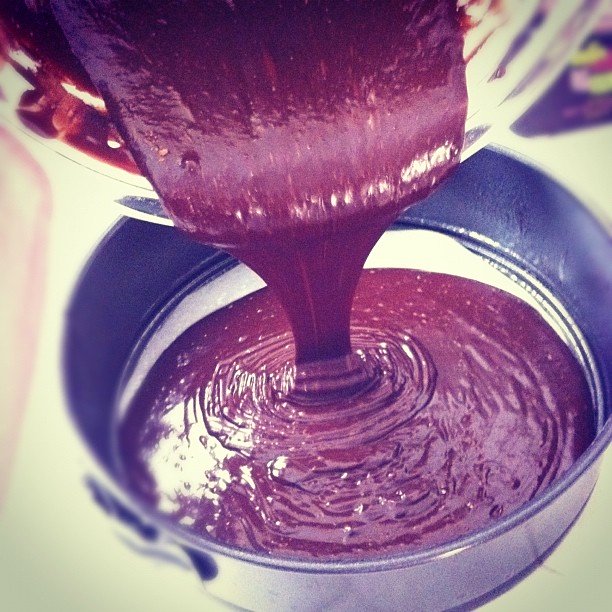 Mix your chocolate with sugar, eggs and cocoa powder, then transfer to your springform pan and bake!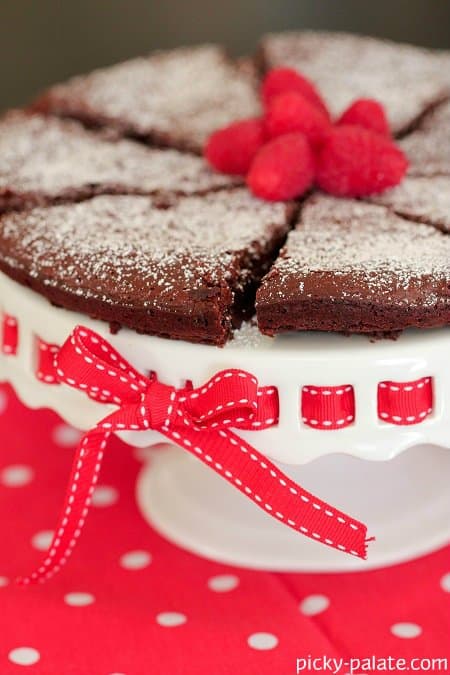 [ziplist]
Flourless Chocolate Cake
Adapted from Epicurious.com
5 ounces bittersweet chocolate
1 stick (8tablespoons) unsalted butter
3/4 cup granulated sugar
3 large eggs
1/2 cup unsweetened cocoa powder
1. Preheat oven to 375 degrees F. and line an 8 inch springform or tart pan with parchment paper and spray with non stick cooking spray.
2. Cut up chocolate into small pieces and place over a double boiler with butter. Stir until melted. Transfer to a medium mixing bowl and let cool for 5 minutes. Whisk in sugar, eggs and cocoa powder. Pour into prepared springform pan and bake for 30-35 minutes or until baked through. Let cool for 10 minutes then release springform pan. Let cool completely before cutting into wedges.
3. Dust with powdered sugar and top with raspberries. Serve room temperature.
Makes 8 servings
__________________________
Have a great day! Come back soon 🙂