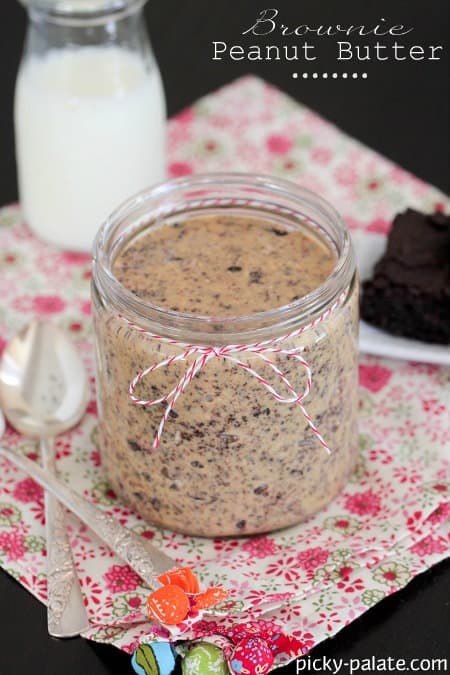 Remember when I made THIS peanut butter last year? Well…..I wanted to take it one step further and make my own peanut butter (which was so much fun) AND add brownies to it.
Yes, I said brownies. Crumbled fudgy fabulous brownies. Might I say this is best eaten from the spoon . Please go grab some peanuts and bake up some brownies because trust me, you are going to want to eat this….all day long, lol!
Enjoy 🙂
Go pick up a can of salted peanuts.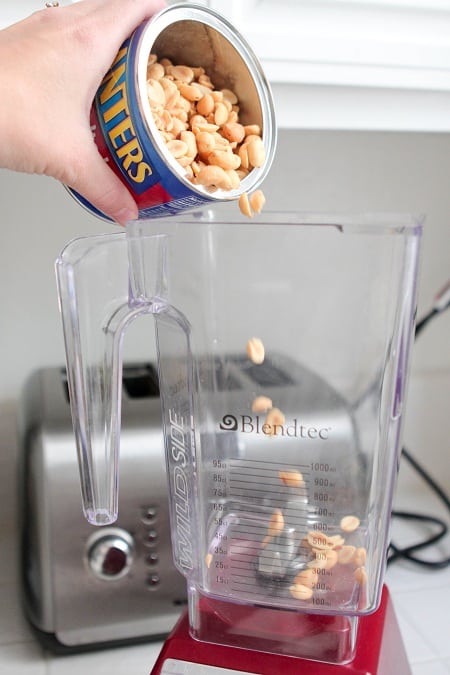 Pour your peanuts into a high powered blender such as the Blendtec.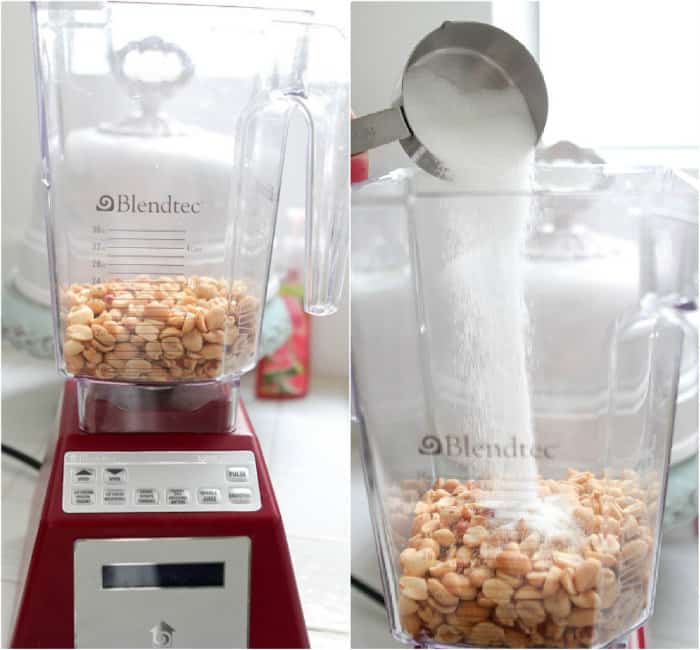 Add a little sugar and…..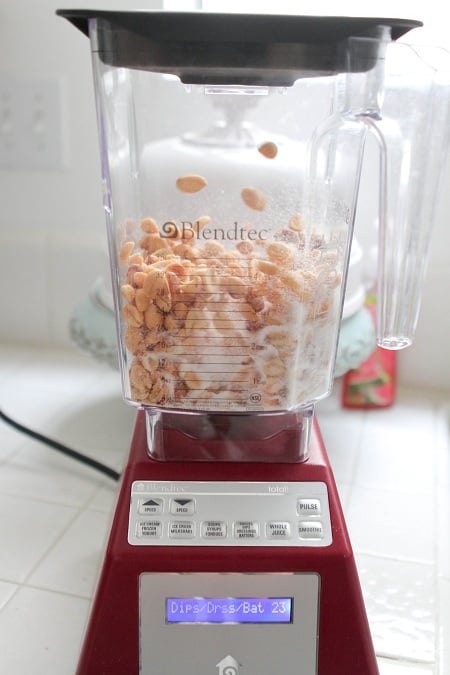 Pulverize those babies!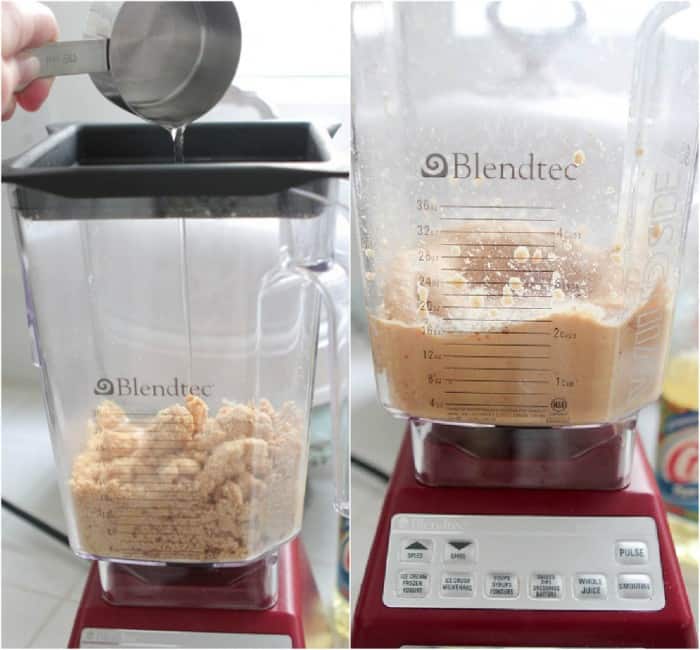 Once crushed nicely, drizzle in a touch of vegetable oil. Blend until nearly smooth.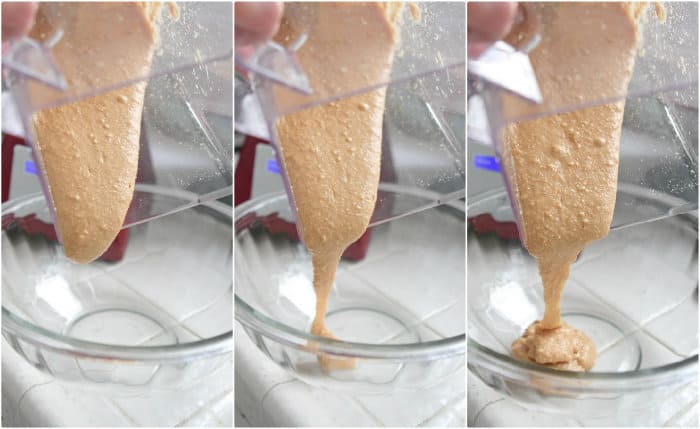 Transfer to a medium mixing bowl.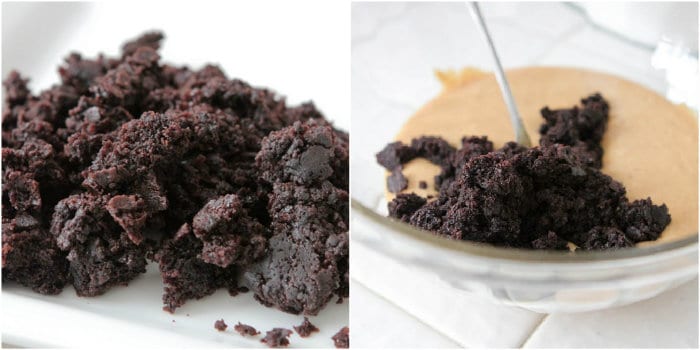 Brownie time! Basically, bake your favorite brownie recipe, let them cool and crumble 1 cup right into the peanut butter.
Mix and….taste. Mama mia.
Find any small glass jar and transfer peanut butter.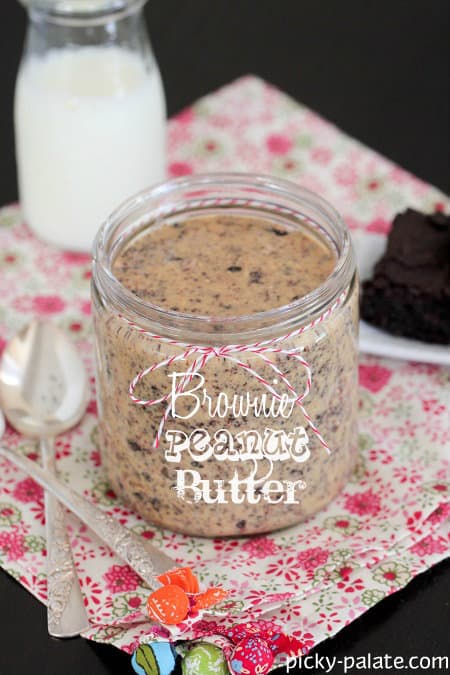 Ahhhh, cute.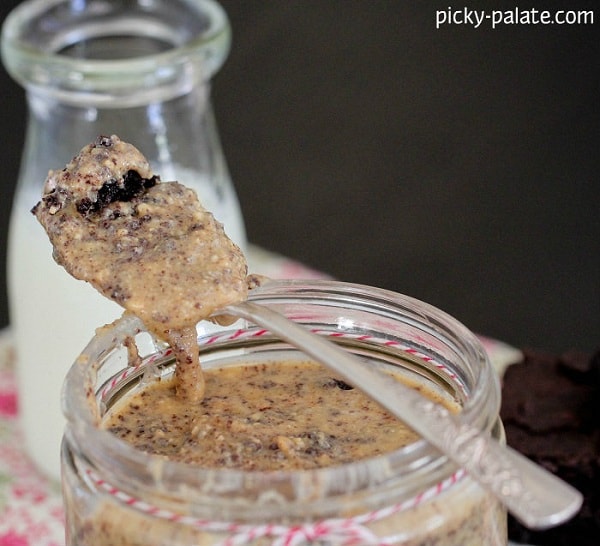 [ziplist]
Fudgy Brownie Peanut Butter
2 cups salted peanuts
1/4 cup granulated sugar
1/4 cup vegetable oil
1 cup crumbled cooked brownies
1. Place peanuts and sugar into a high powered blender or food processor. Blend until well pulverized. Add oil and blend until nearly smooth. Pour into a large bowl and stir in crumbled brownies. Store in a small mason jar for 2 weeks room temperature.
Makes 3 cups peanut butter