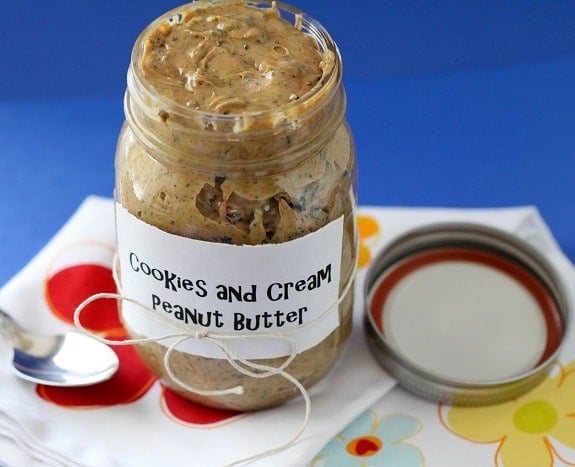 Need a midnight snack? Or anytime snack for that matter, my cookies and cream peanut butter might just knock your socks off 🙂
I was so lucky to have my sister and her family visit earlier this week and I got to have some kitchen time with her beautiful girls. They are just the sweetest things ever.
Hope you'll enjoy this naughty snack that's good enough to eat by the spoonful!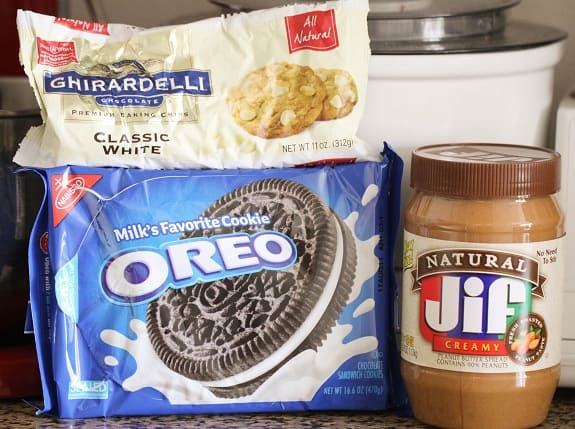 Here's your 3 ingredient line up.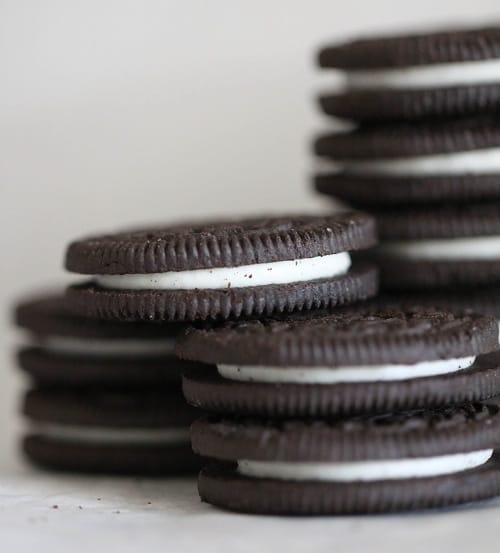 Break out the Oreos.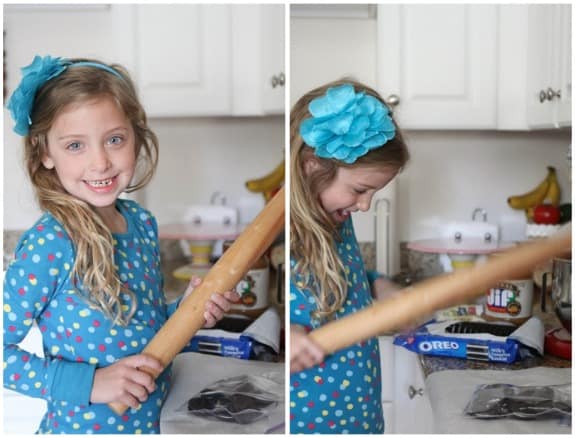 My sweet little helper, I miss her already!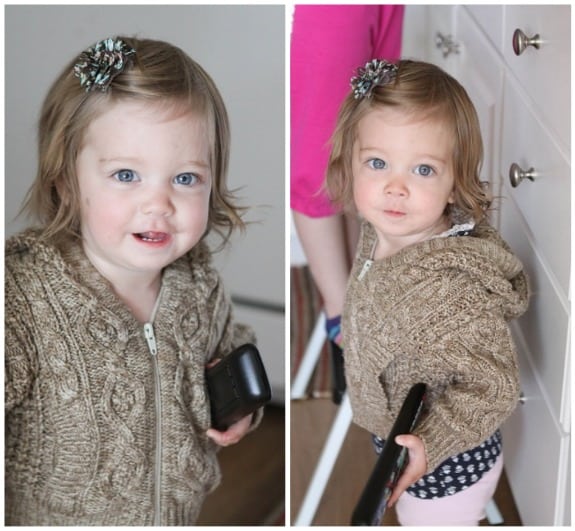 Here's the second stinker that kept passing through the kitchen. Can you even stand how cute she is?!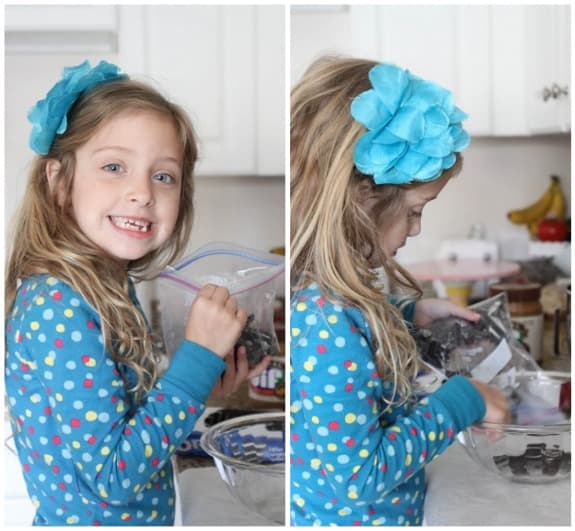 Pour those Oreos in a large bowl.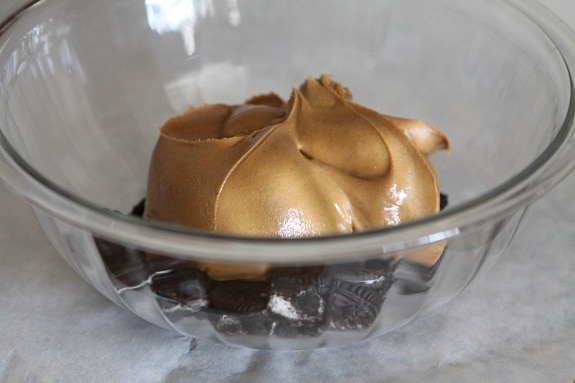 …as well as peanut butter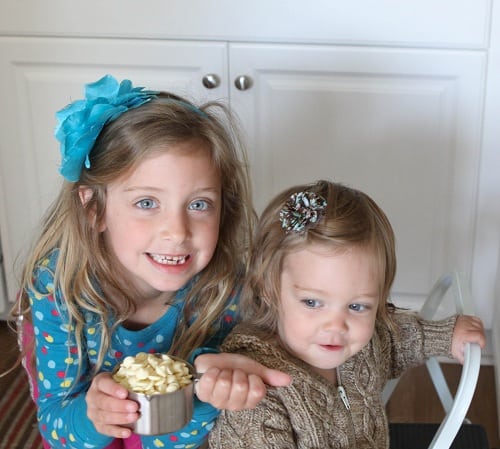 Time to melt the chocolate chips 🙂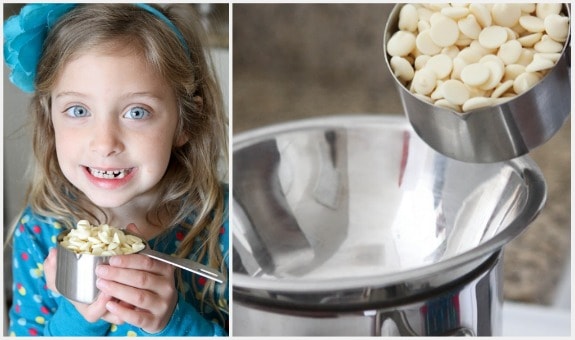 Use either a double boiler or melt in the microwave.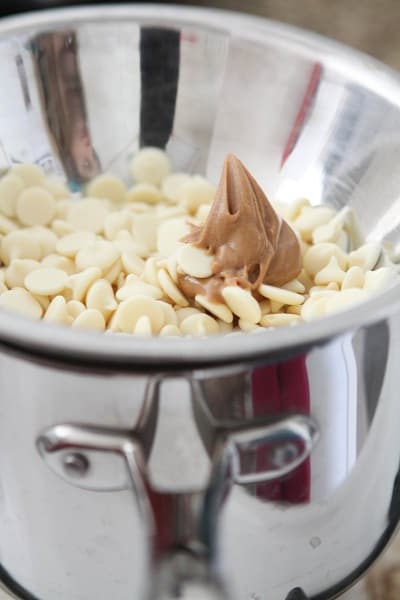 Add 2 tablespoons of peanut butter to the double boiler, helps melt the chocolate nicely.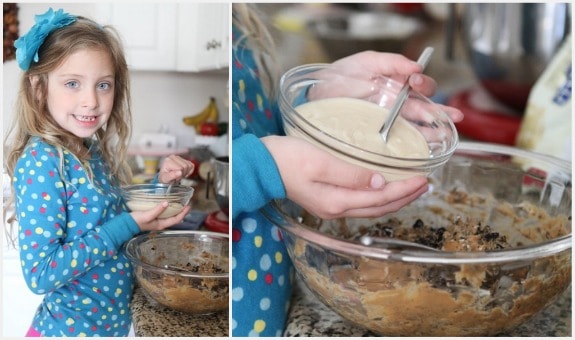 Add the chocolate to the bowl!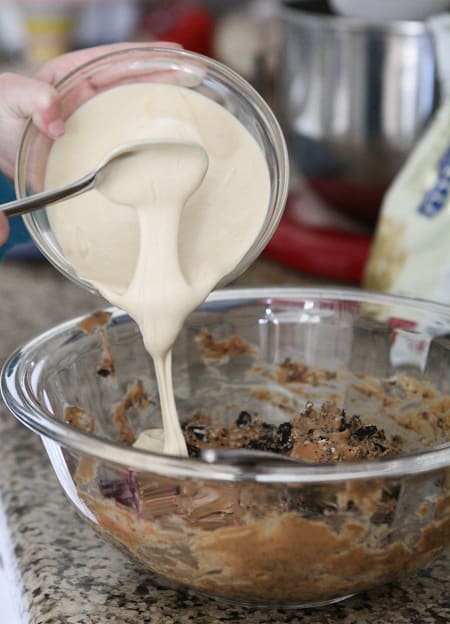 Mmmm 🙂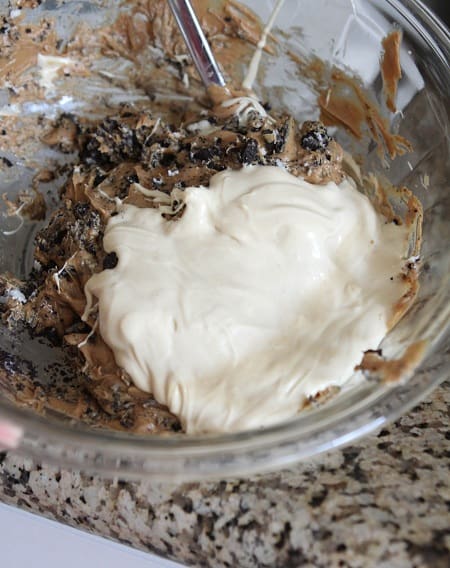 Give a gentle stir and place into a mason jar.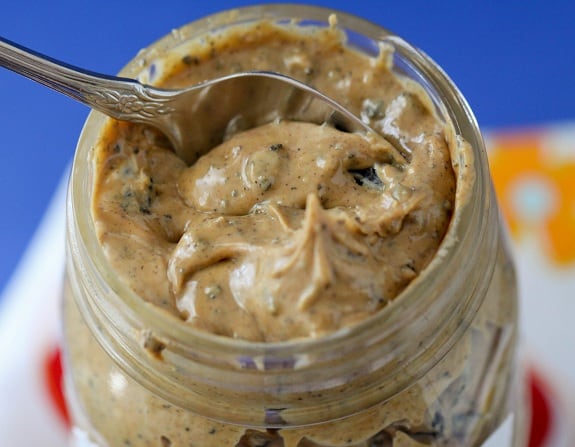 Yes please.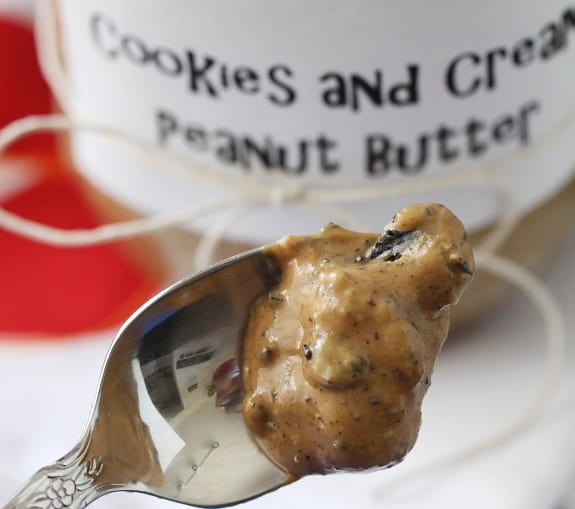 Double yes please.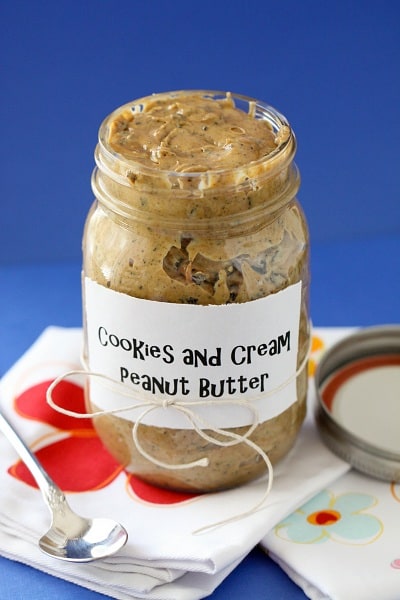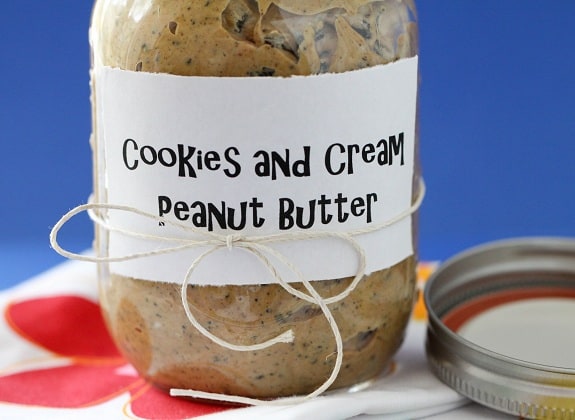 [ziplist]
Cookies and Cream Peanut Butter
10 whole Oreo Cookies
2 Cups creamy peanut butter
1 cup white chocolate chips
2 tablespoons creamy peanut butter
1. Crush Oreos into small pieces and place into a large bowl. Add 2 cups peanut butter.
2. Place white chips and 2 tablespoons peanut butter into a double boiler and stir until melted. Add to bowl of Oreos and peanut butter. Stir just a little so you have a bit of swirls of chocolate throughout. Place peanut butter into a jar or eat from the bowl 🙂
Yield: Debatable
________________________________
Have a great rest of your week! Come back soon!