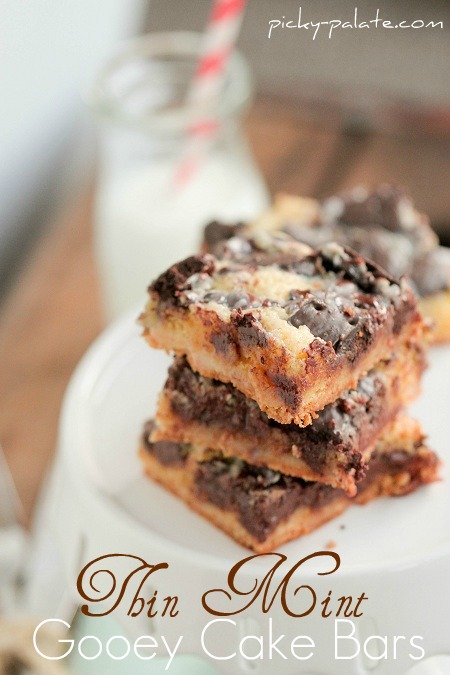 When Amanda and I got together in my kitchen, we created two incredible Girl Scout Cookie Cake Bars you are going to LOVE! I made mine with Thin Mint Cookies and Amanda made hers with the Peanut Butter Tagalongs. Both sooooo good! Take a look!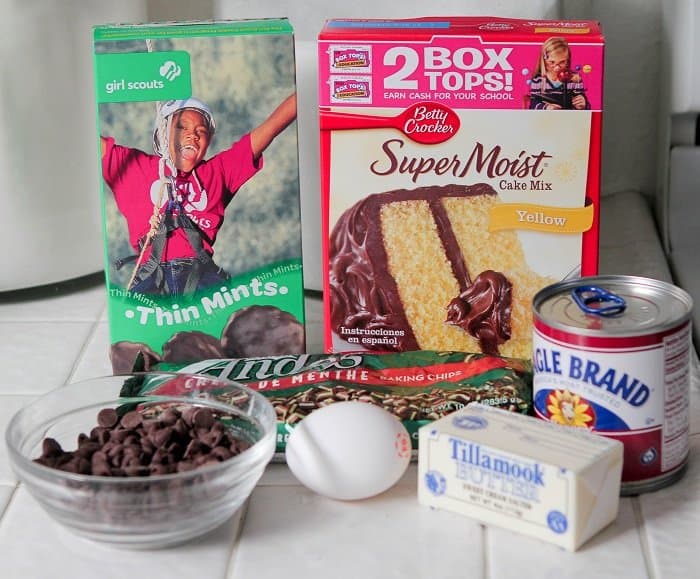 Gooey Cake Bar ingredient line up!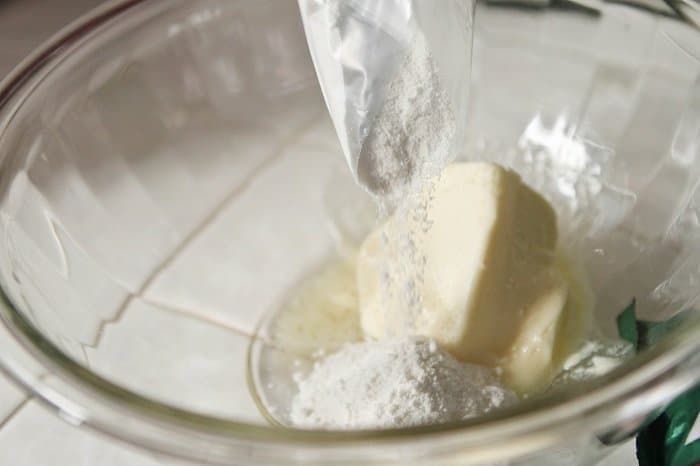 Let's start with the cake mix and buttah!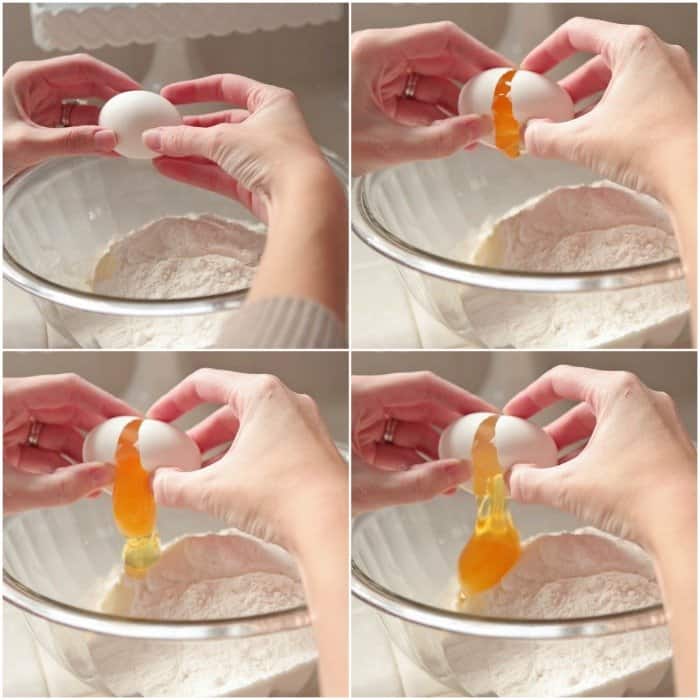 Amanda, my lovely egg cracking model at work 🙂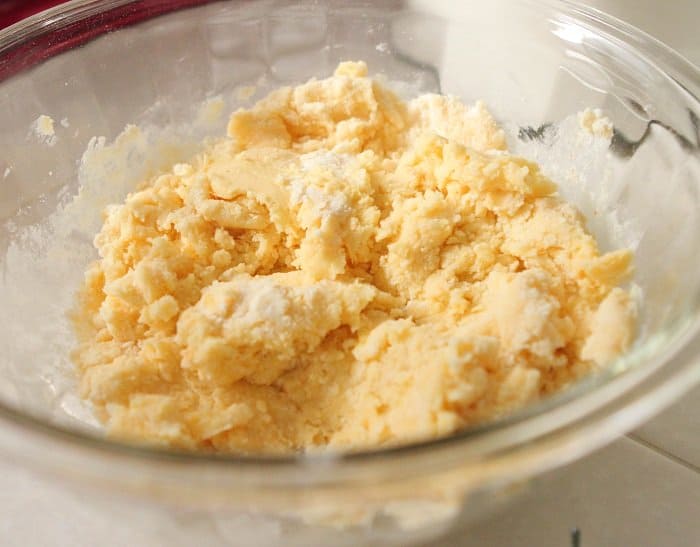 Mix it all up. I always end up using my hands. Much faster.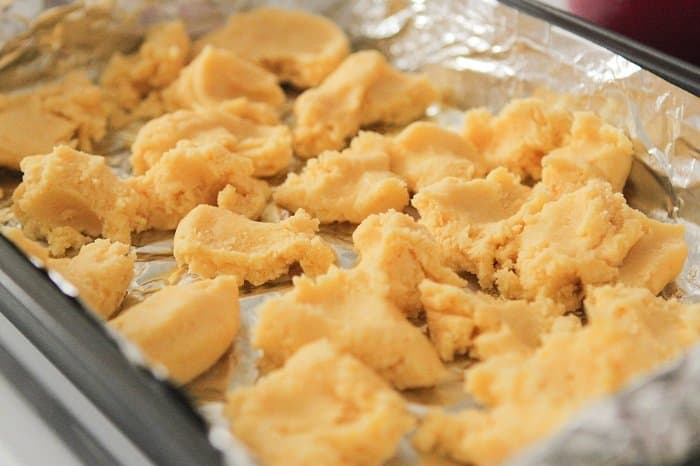 In pieces, add the dough to the bottom of your baking dish.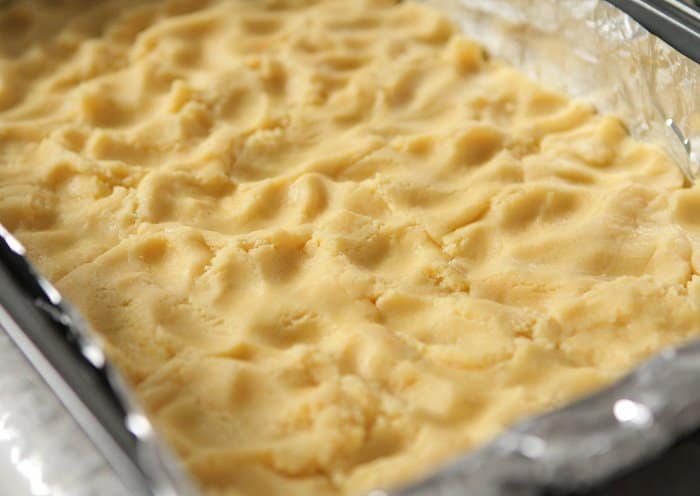 Press dough evenly, does not have to be perfect.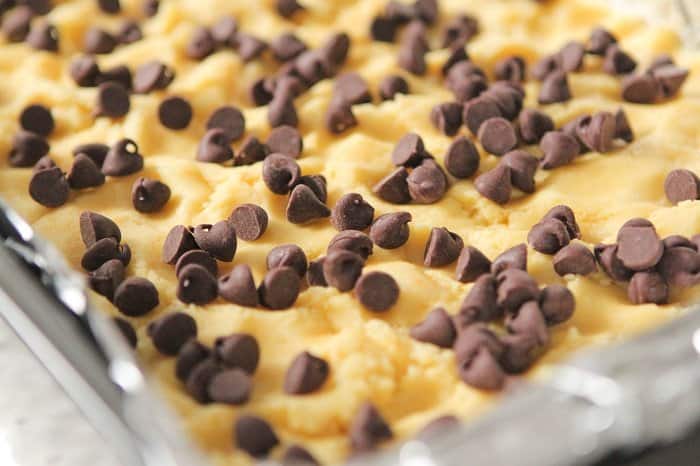 Add some chocolate chips.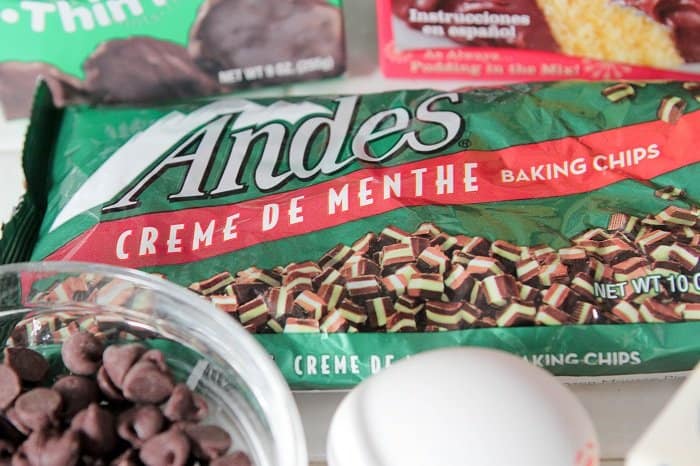 Time for some Andes mint pieces. You can always use the whole Andes mints and cut them up if you can't find the pieces.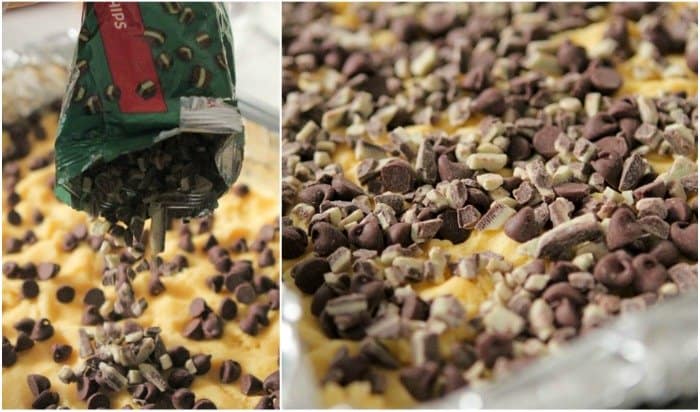 Pour over your cake dough.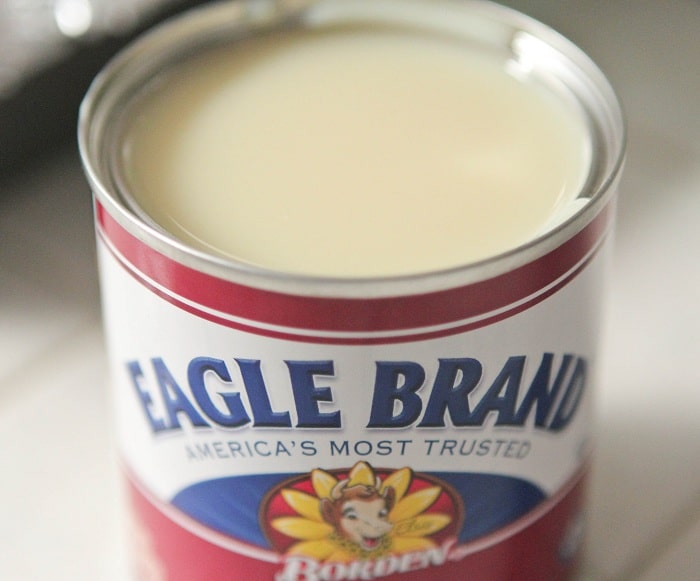 Ahhhh, time for the Gooey part of the bars 🙂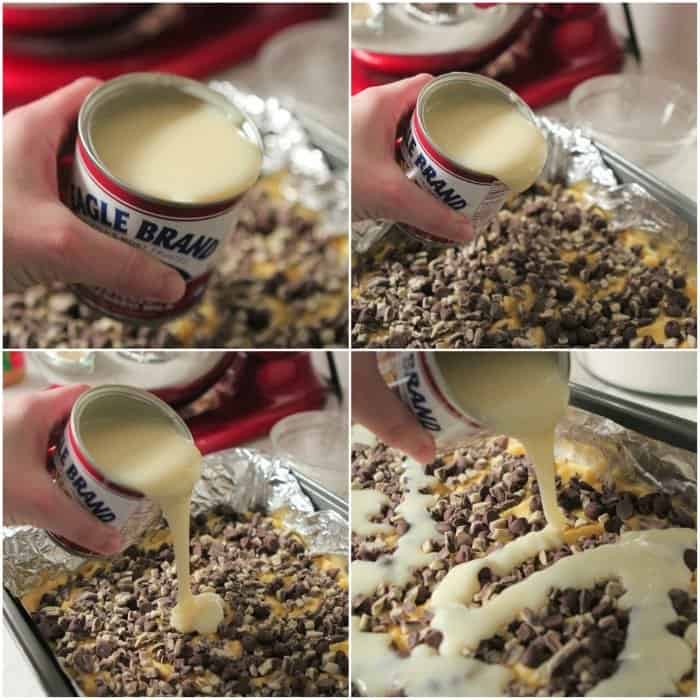 Love this part. Drizzle time.
Time for those fabulous Thin Mint Girl Scout Cookies. I broke mine into pieces.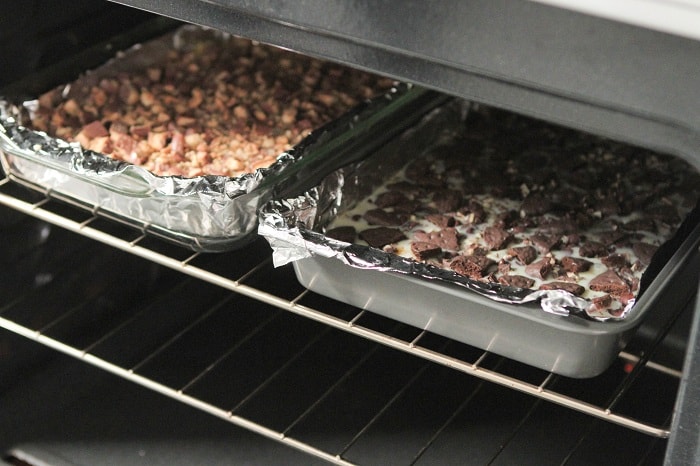 Time to bake! Here are both of our bars, mmmm!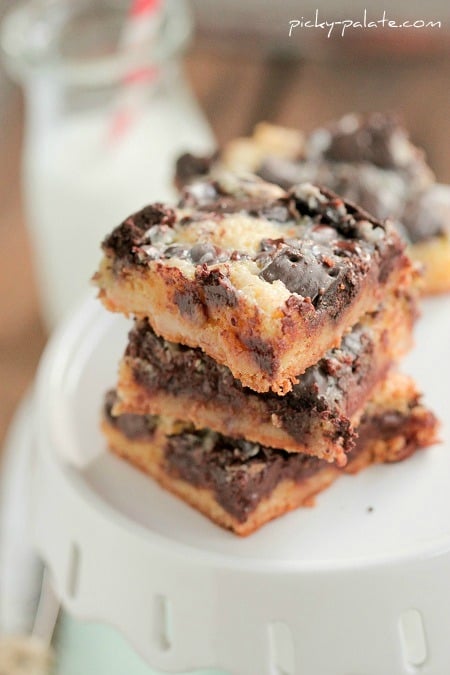 Let these babies cool, cut into bars and enjoy!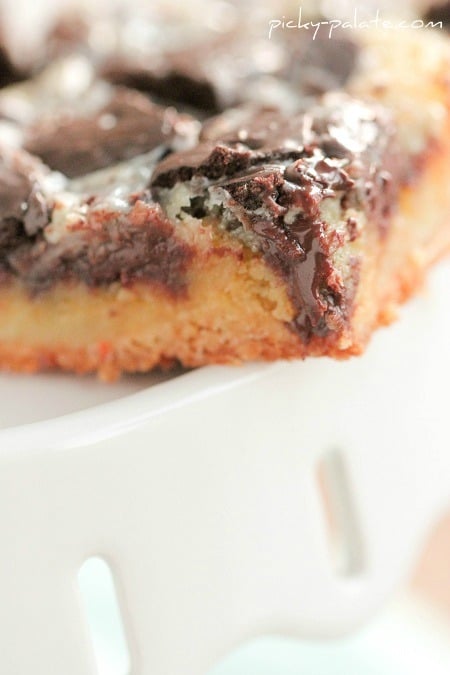 [ziplist]
Girl Scout Cookie Thin Mint Gooey Cake Bars
1 Yellow Cake Mix
1 stick softened butter
1 large egg
1 cup chocolate chips
1 cup Andes Mint pieces
1 small can Sweetened Condensed Milk
20 Girl Scout Thin Mint Cookies, broken into pieces
1. Preheat oven to 350 degrees F. and line a 9×13 inch baking dish with non stick cooking spray.
2. Place cake mix, butter and egg into a large bowl, mix until dough forms. Using hands is easiest to mix together. Press dough into bottom of prepared baking dish. Top evenly with chocolate chips and Andes mints. Drizzle sweet milk over top and top with broken pieces of Thin Mint Cookies. Bake for 30-35 minutes, until baked through. Immediately after removing from oven, take a plastic knife around edges to loosen. Let cool completely. Cut into squares and serve.
Makes 12 bars
_____________________________
Have a great day! Come back soon!