I had the opportunity to head to Kansas City with a group of wonderful bloggers to learn all about Gold Medal Flour who I'm partnering with this Fall. What an exciting wheat filled 2 days we had. This first photo was taken at a wheat farm. How fun is that? Let's take a look at my trip.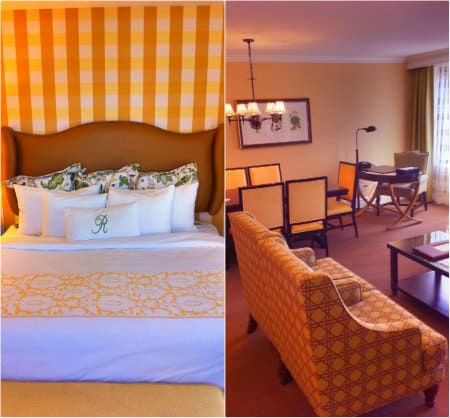 We stayed at the lovely Raphael Hotel. The room was adorable!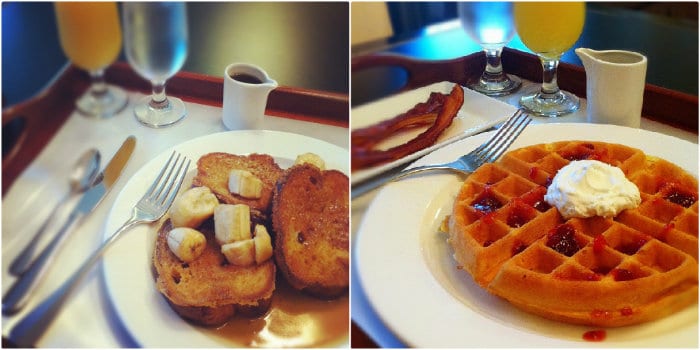 I kind of LOVE Room Service and enjoyed Bananas Foster French Toast the first morning and a Belgian Waffle the second.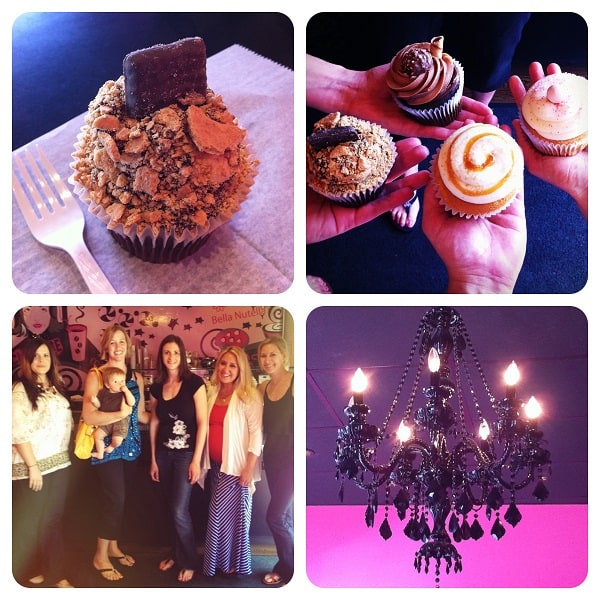 The first afternoon I arrived, met up with Jamie, Kristen, Maria and Bev for a fun lunch and cupcake party. Love these ladies. Yes, for those of you who do not know yet, I AM indeed 7 months pregnant as it is now very obvious, lol!
Here we are day 2 in the wheat farm. Bloggers include: (Top Left) Zoe Francois and Jeff Hertzberg MD of Artisan Bread in 5, Jamie Lothridge of My Baking Addiction, Maria and Josh Lichty of Two Peas and Their Pod. (Bottom Left) Lori Lange of Recipe Girl, Me and Meagan who will be the new blogger for Betty Crocker.com.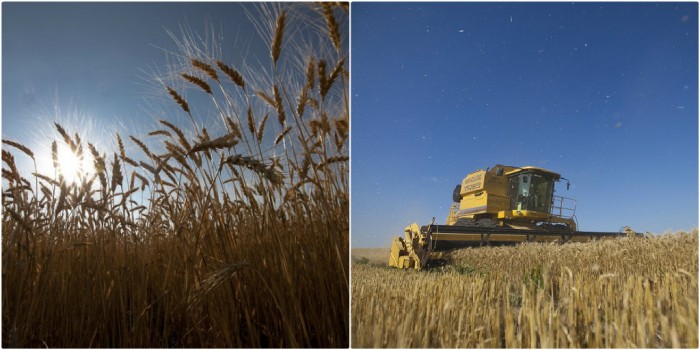 We had the opportunity to spend an afternoon with the wheat farmers and watching how the wheat is cropped.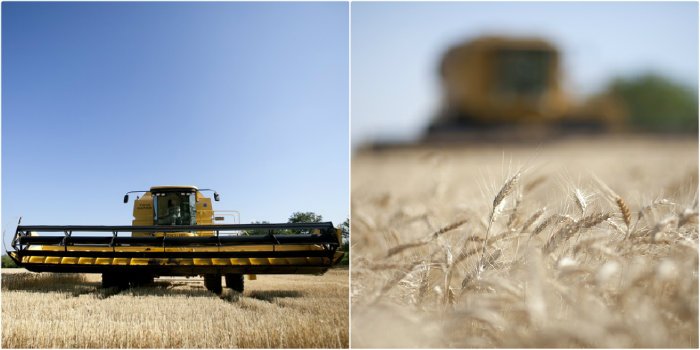 We even had the opportunity to take a ride in the giant tractor. Being 7 months pregnant, I passed. Lol!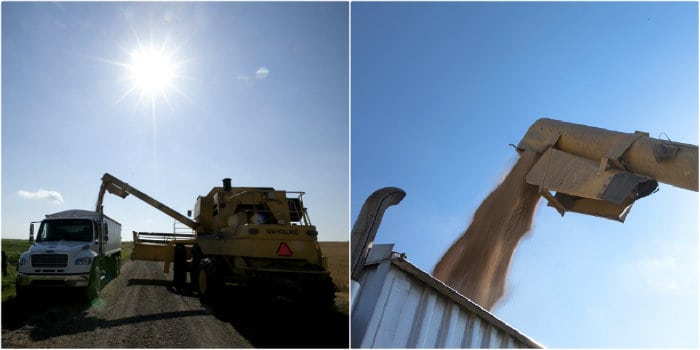 All the wheat berries getting transferred.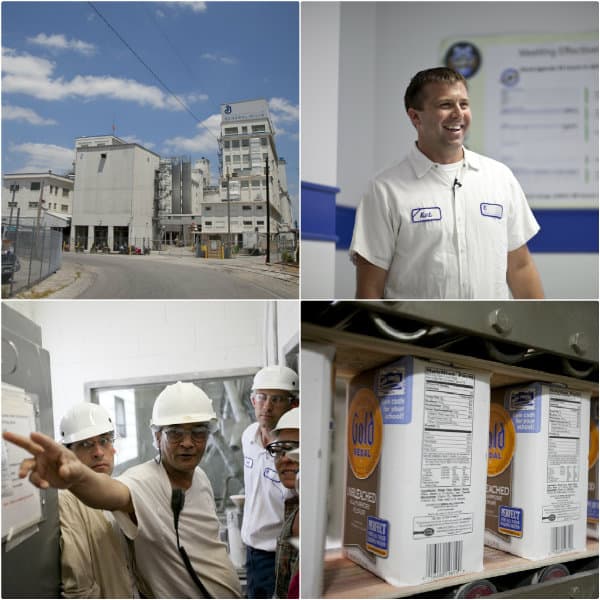 After the wheat farm, it was off to General Mills to see how Gold Medal Flour was made. It was incredible to see the wonderful passion that each of the General Mills employees had for their job. Loved spending time and learning from all of them.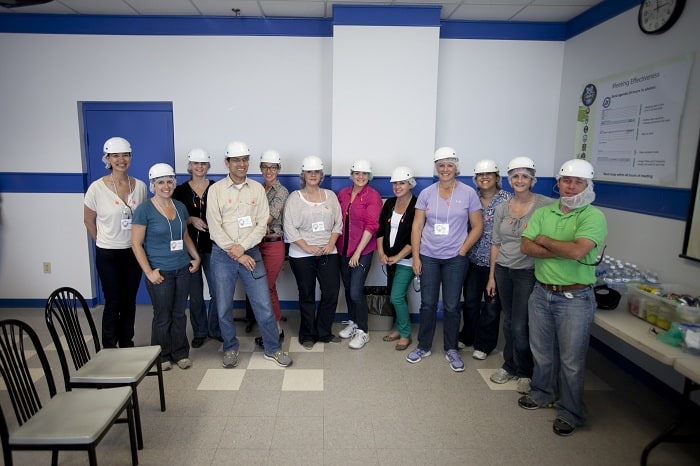 Here we are geared up for our grand tour 🙂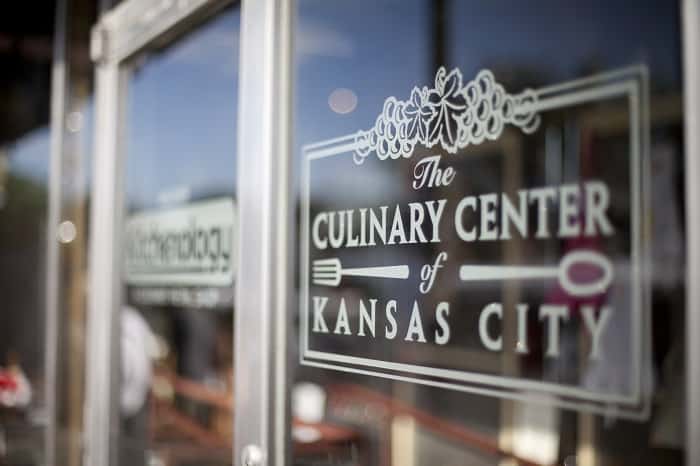 Our last day in Kansas City we headed over to a charming Culinary Center where we got to bake with each other. Lots of fun.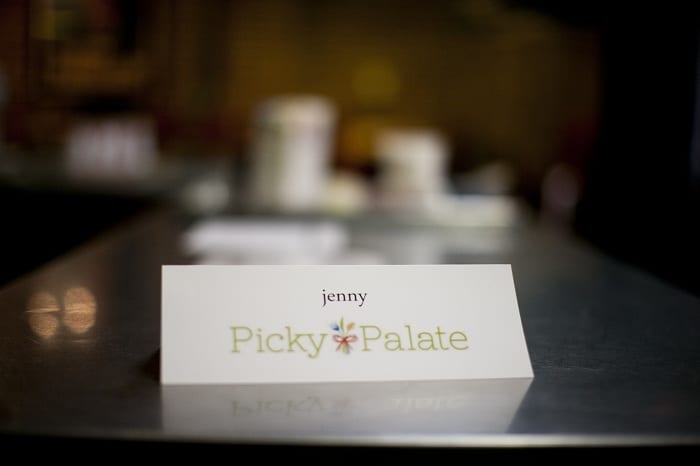 Our tables were assigned for us!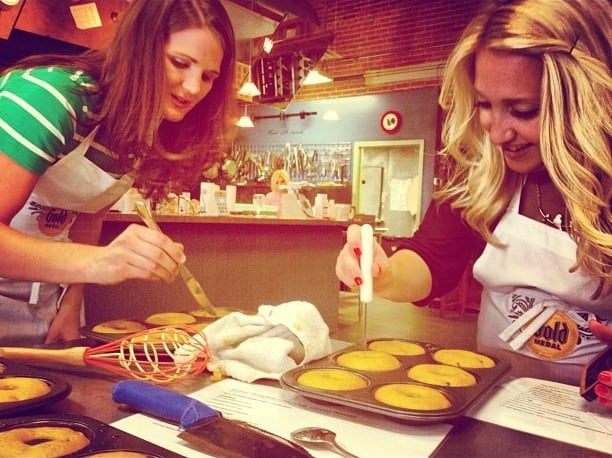 We got to bake each others' recipes. Meagan was baking my Baked Pumpkin Ice Cream Donuts and I stopped by to help.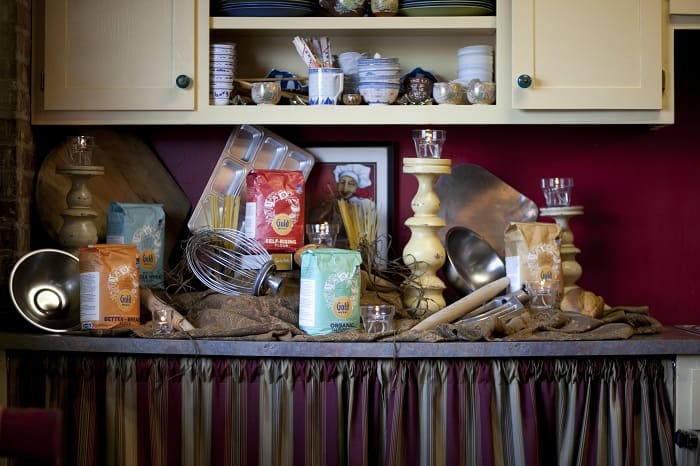 A sneak peek at the new Gold Medal Flour packaging.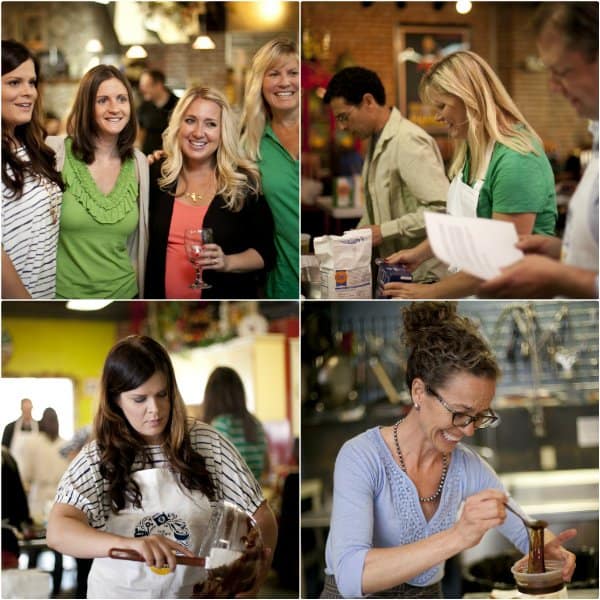 Here we are getting started at the culinary center.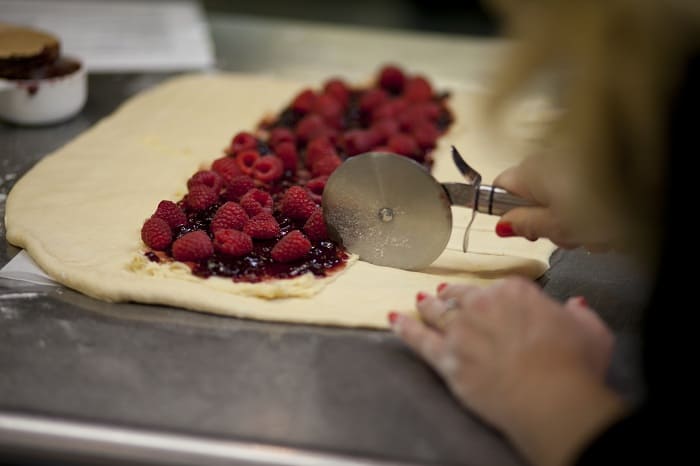 I had the opportunity to bake Zoe and Jeff's Almond Raspberry Pastry. It was gorgeous!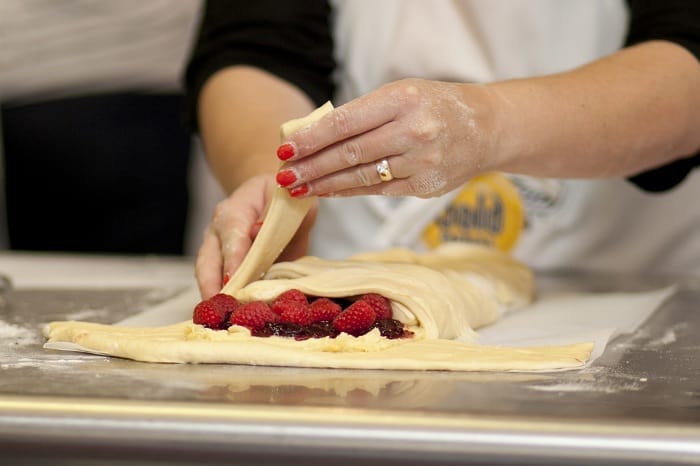 Braiding dough is quite fun.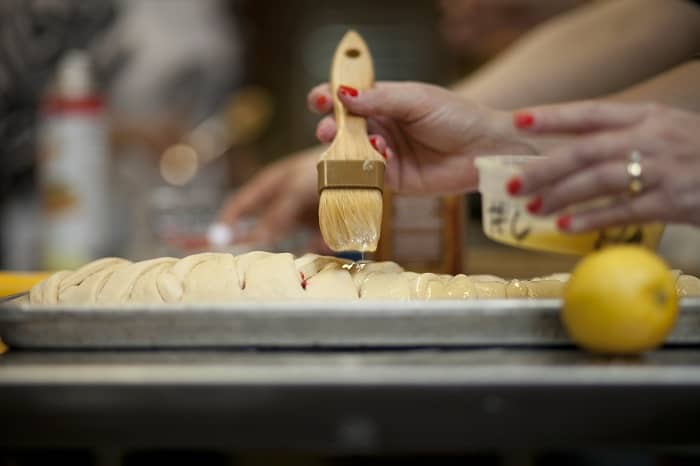 Brush with an egg wash and sprinkle with sugar!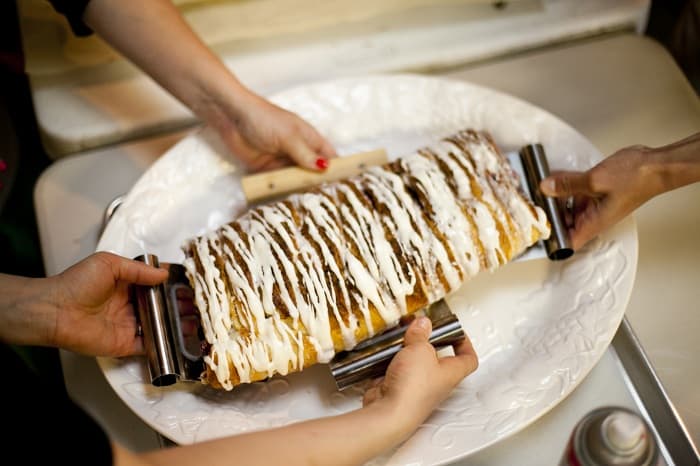 Transferring our lovely pastry to a serving tray.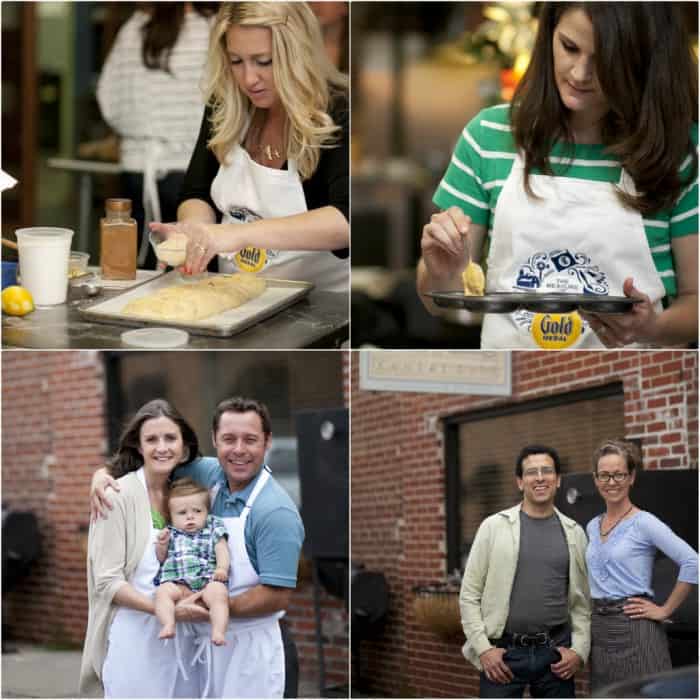 Had so much fun with these lovely bloggers.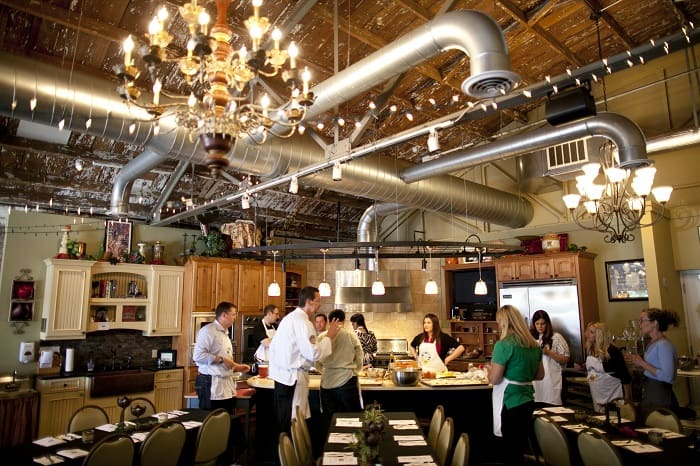 After our baking, we whipped up some homemade pizzas for lunch. Delicious!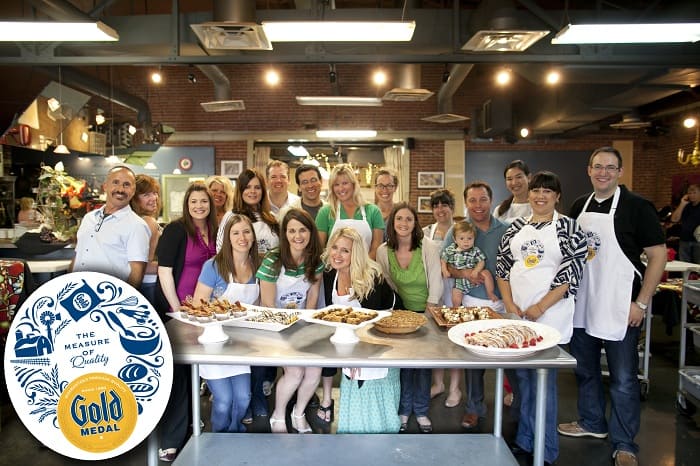 Thank you to the Gold Medal Flour team for having us in Kansas City. Had a wonderful time and look forward to working together this year!
**All photos minus a few of my own Instagram photos are courtesy of Gold Medal Flour**

This post is in partnership with Gold Medal Flour, but opinions are my own.