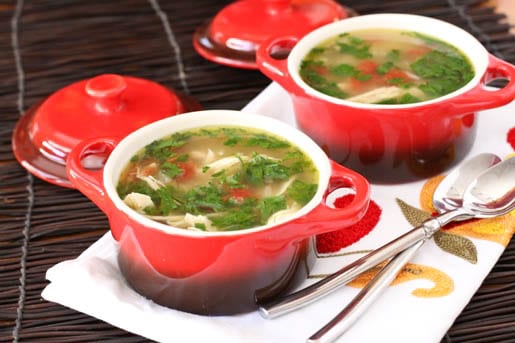 Good Thursday morning!! Still running around with my family visiting. We have been quite the tourists. I am loving all the sunsets we are watching. I can't stop taking pictures of the gorgeous views at the beach. You can tell I haven't lived in CA for very long 🙂
Can't wait to share this soup with you today. Hubby and I took the kids to eat at Chili's last week and ordered this Green Chili lime soup. We decided to split it and what a mistake, we ended up fighting over the last bite like our 2 boys would do! I seriously couldn't stop thinking about it after we got home. I know I'm weird, but it was so good that I had to get in the kitchen to re-create it. Lo and Behold, I did it! No kidding, it tastes nearly identical to the soup we ordered! It's a brothy soup which usually isn't my favorite, but the cilantro lime accented broth, rice and chicken really leave you feeling very satisfied.
Do yourself a favor… cook up a big pot and find yourself in love 🙂
Hope you all enjoy, I'm salivating looking at these pics again!
"Come join SoupaPalooza at TidyMom and Dine and Dish sponsored by KitchenAid, Red Star Yeast and Le Creuset"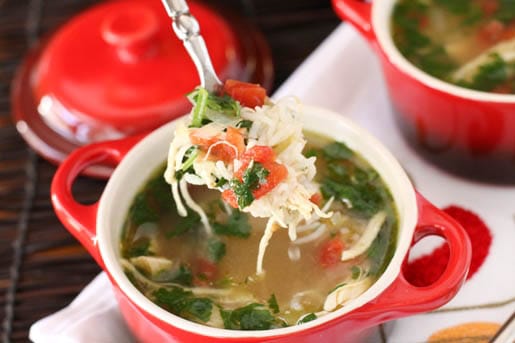 Green Chili Chicken and Lime Soup
2 Tablespoons extra virgin olive oil
1 onion, chopped
4 cloves fresh or roasted garlic, minced (I used a jar of roasted garlic, it was phenomenal!)
80 oz chicken broth, 2 1/2 cartons of the 32 oz
10 oz can rotel tomatoes, mild
7 oz can diced green chilies
4 medium boneless skinless chicken breasts; cooked, shredded and lightly seasoned with salt and pepper
2 1/2 Cups cooked rice of choice, I used basmati
1/4 Cup fresh lime juice
1 1/2 teaspoons ground cumin
Pinches of Kosher salt, fresh cracked black pepper and Lawry's Garlic Salt with Parsley to taste
1 bunch of fresh cilantro, chopped
Fresh diced avocados, drizzled with lime juice
1 Cup shredded cheddar cheese
Tortilla chips
1. Place oil into a large dutch oven over medium heat. Saute onion for 5 minutes then add in garlic; cook for 1 minute. Stir in chicken broth, tomtoes, green chilies, chicken breast, rice, lime juice and seasonings. Cook for 5 minutes; taste and season according to your liking. Right before serving add chopped cilantro.
2. Serve soup with fresh diced avocado, shredded cheese and crushed chips if desired. If you can handle the heat, squeeze some Siracha over top, yum!!
10-12 servings
_____________________________________________
I'll leave you with more sunset pictures!! This time from Crystal Cove Beach a couple nights ago.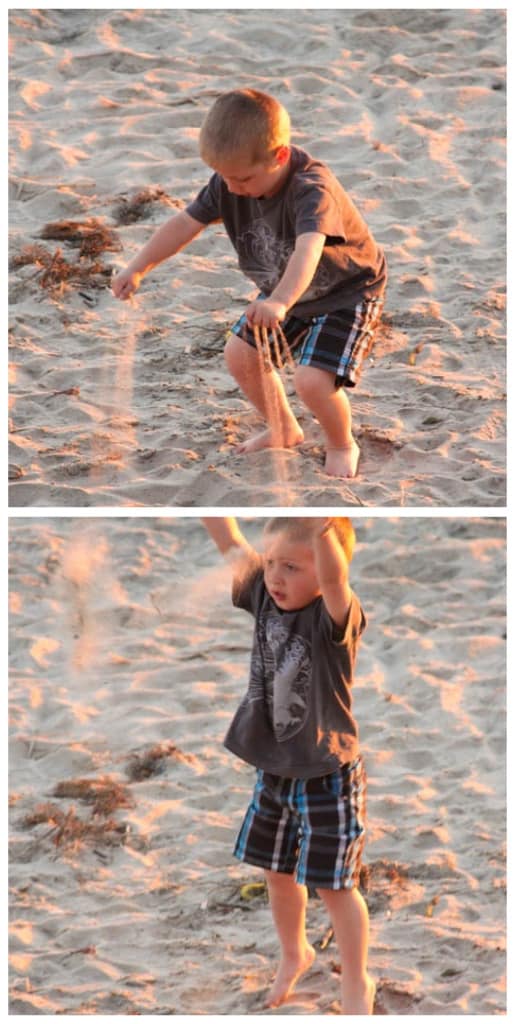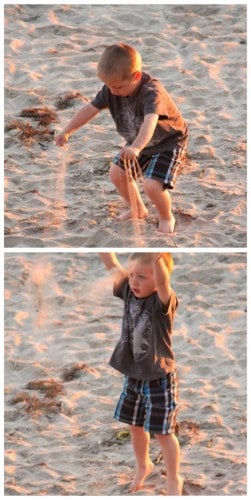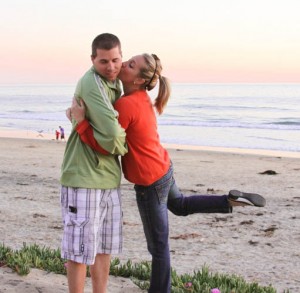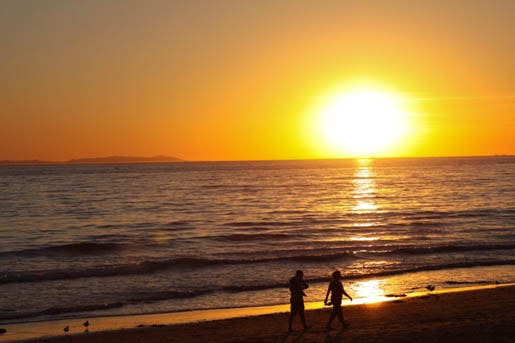 Have a great weekend!! See you all soon 🙂