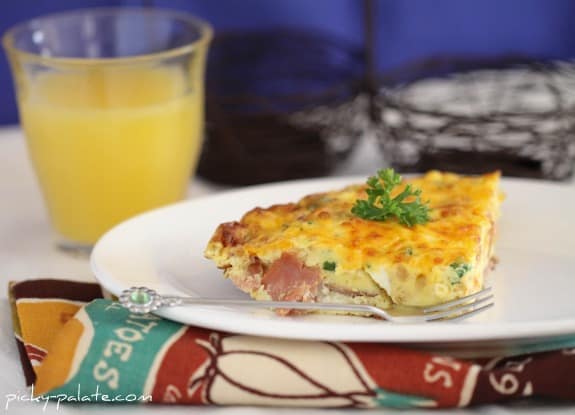 Here's a perfectly yummy frittata I created for Smithfield.com today to help use up those Holiday Leftovers! Be sure to pop over and say hi, would ya?
I LOVE egg dishes, it's as if I could eat them morning, noon and night. There are so many nights when I don't know what I am making for dinner that we'll break out the eggs and whip up a delicious meal. Love it!
I decided to go with ham and cheddar for my frittata with some sauteed sweet peppers, onion and parsley on top. When I tell you this is tasty, believe me 🙂
Hope you enjoy!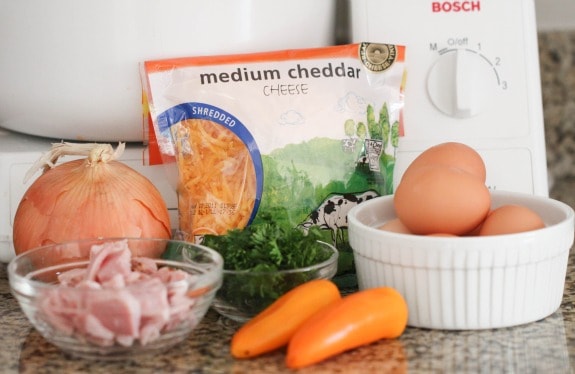 Pretty basic line up of ingredients for this one 🙂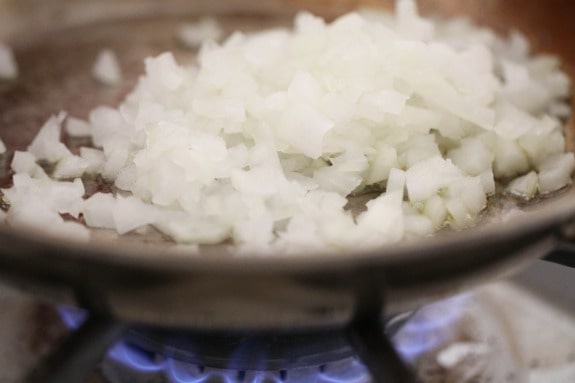 Saute your onions then add in your sweet peppers.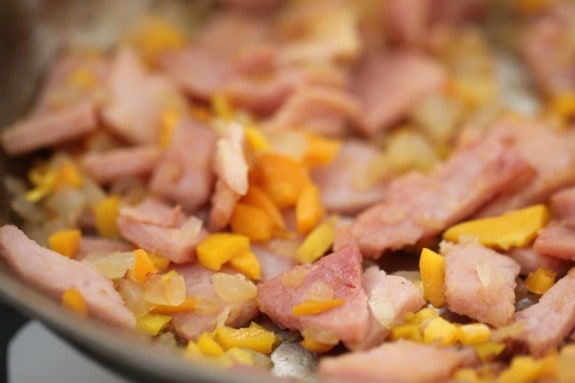 Stir in your ham and give this a sniff….it's incredible 🙂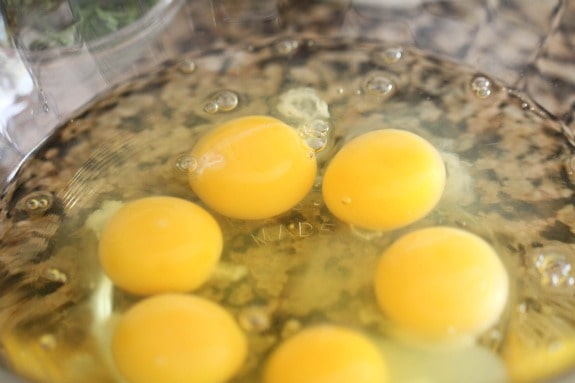 Crack 6 large lovely eggs….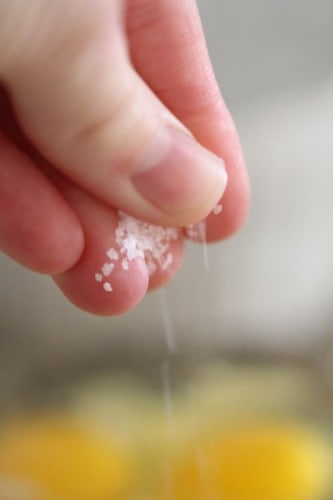 Sprinkle with salt…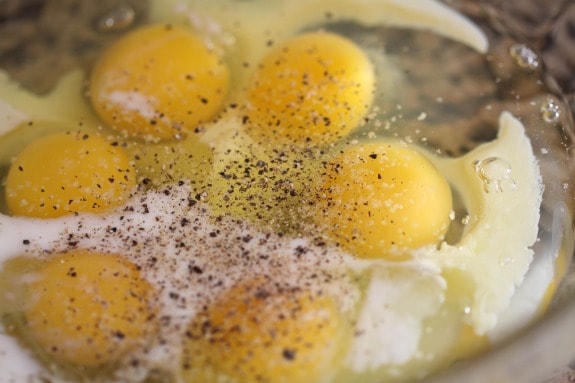 ….a little pepper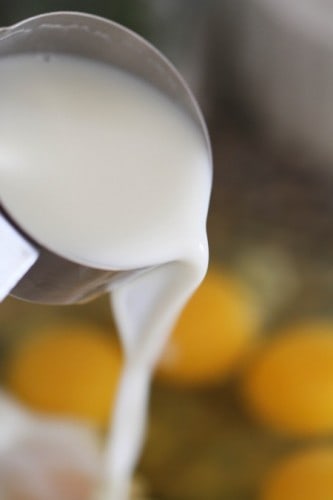 ….and a splash of milk 🙂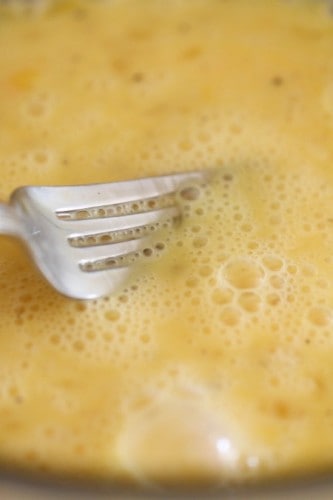 Give a nice whisk and pour into your hot skillet with the ham and peppers.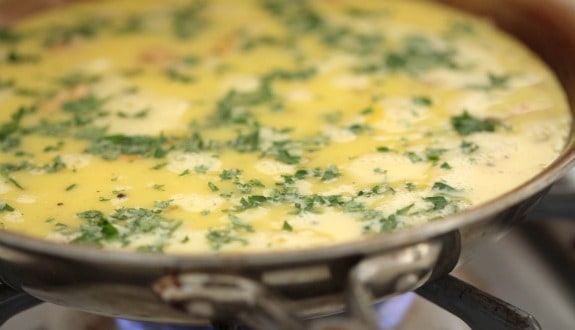 Sprinkle your parsley on top and let the eggs cook for a few minutes scraping sides of skillet to get cooking 🙂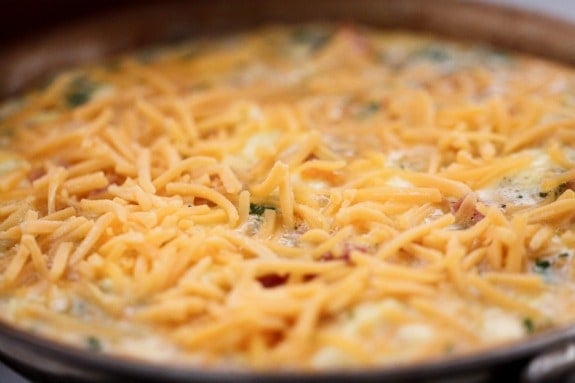 Sprinkle with some shredded cheddar and now it's ready to go under the broiler.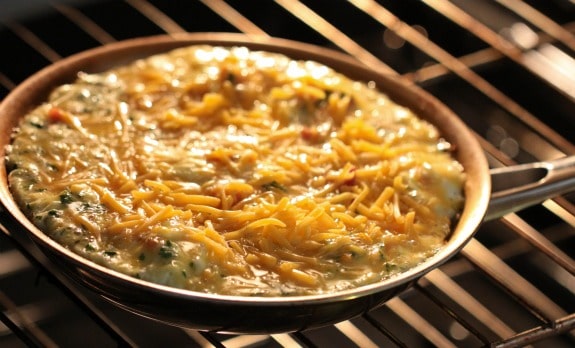 Make sure your skillet is oven proof before heading to the broiler 🙂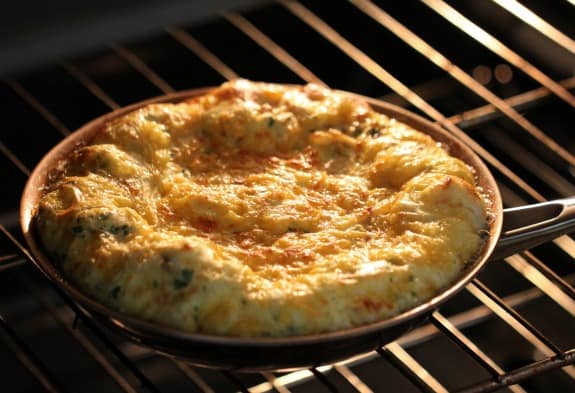 How fun is this? I love how the edges puff. When you remove the skillet from the oven, watch as they fall right back to normal 🙂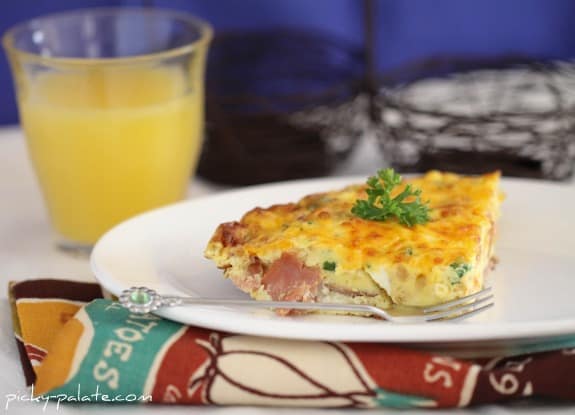 If you are like me, then you'll break out the hot sauce and a nice glass of OJ 🙂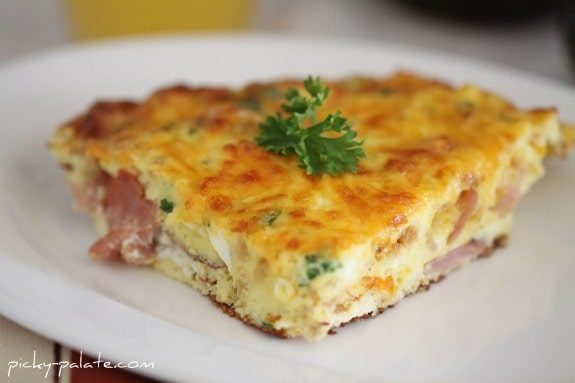 [ziplist]
Ham and Cheddar Frittata with Peppers and Parsley
2 Tablespoons extra virgin olive oil
1/2 Cup white onion, finely chopped
1/4 Cup sweet peppers, finely chopped
1 Cup chopped Smithfield Ham (leftover from the holidays works great)
6 large eggs
1/2 teaspoon kosher salt
1/4 teaspoon fresh cracked black pepper
1/4 Cup milk
1/4 Cup fresh parsley leaves, chopped
1/2 Cup shredded cheddar cheese
1. Preheat oven's broiler. In a 8 inch skillet sprayed with cooking spray heat oil over medium heat. When hot, saute onions and pepper for 5 minutes. Add ham and cook for an additional 3 minutes.
2. Whisk eggs, salt, pepper and milk until well combined. Pour into hot skillet and top with parsley. Cook for 3-5 minutes pushing sides down with a rubber spatula. Top with cheese then place under oven's broiler. Watch carefully; broil for 3-5 minutes or until golden and puffed around edges. Remove and let cool for 5 minutes before cutting into wedges.
4 servings
_____________________________
Enjoy! Don't forget to come see me at Smithfield.com and say hi!