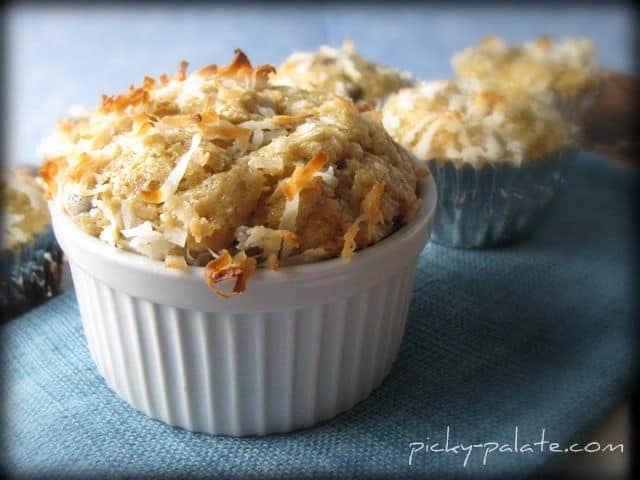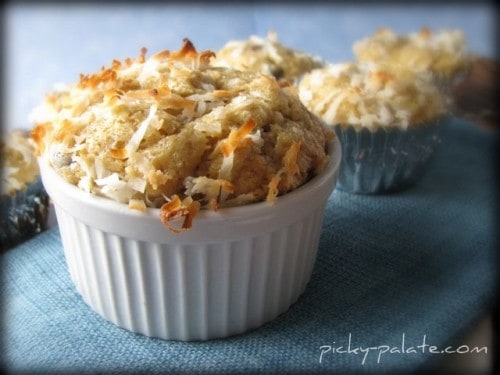 Wow, what a whirlwind the last couple weeks have been! Hope everyone made it through another wonderful Christmas. Here we are 2010! How cool.
We are at the tail end of our time in AZ, heading back today, probably as you are reading this. Since we've all been stuffing our faces over the last month, I thought it was appropriate to share a "Healthier" muffin recipe while I'm away 🙂 I don't know about all of you, but I am definitely going to be watching the ol' diet for the next little while! I'll be posting some "better for you" recipes for the next little while so we can work off those extra Holiday pounds!
Looking forward to getting back home. As much as I love my family, there's no place like home. Happy New Year! See you soon with some new recipes!!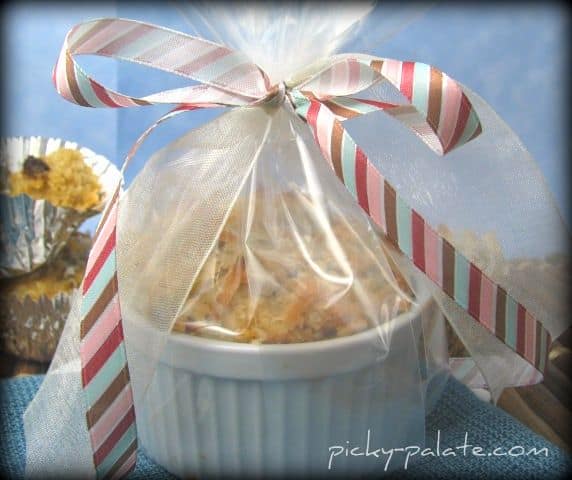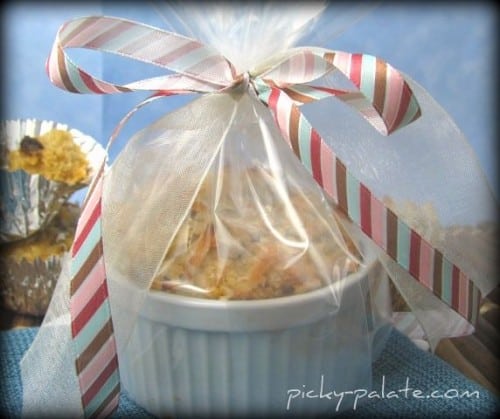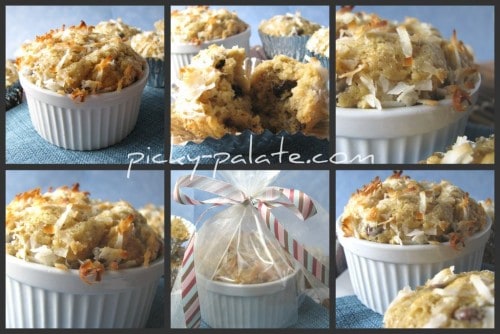 "Healthier" Banana Peanut Butter Chocolate Chip Muffins

4 Tablespoons softened butter
2 eggs
2 ripe bananas, mashed
1 Cup plain low-fat vanilla yogurt
2/3 Cup sugar
heaping 1/4 Cup creamy peanut butter
1 1/2 Cups all purpose flour
1/2 Cup whole wheat flour
3/4 teaspoon salt
1/2 teaspoon baking soda
1/4 teaspoon baking powder
1/2 Cup semi sweet chocolate chips
1/4 Cup coarse sugar (I used Turbinado sugar)
1/2 Cup shredded sweetened coconut
1. Preheat oven to 350 degrees F. Place butter, eggs, bananas, yogurt, sugar and peanut butter into a large mixing bowl. Mix to combine. Place all dry ingredients into a separate large bowl and stir to combine. Slowly add to wet ingredients along with the chocolate chips until just combined. Scoop into muffin tins lined with paper cups 2/3 way full. Sprinkle with coarse sugar and shredded coconut. Bake for 20-25 minutes or until toothpick comes out clean from center.
12 muffins
__________________________________
Happy New Year 🙂