Harbour Galley: Located in Critter Country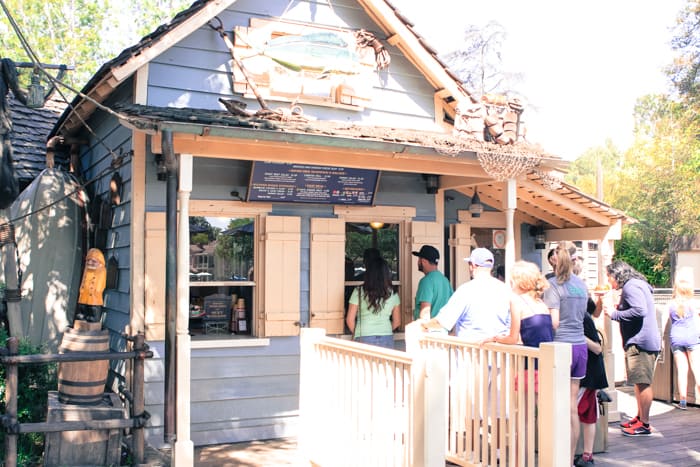 Harbour Galley is that small seaport building you always pass when heading to Splash Mountain. This is the place when you're craving soups, seafood, or baked potatoes. Many like the clam chowder.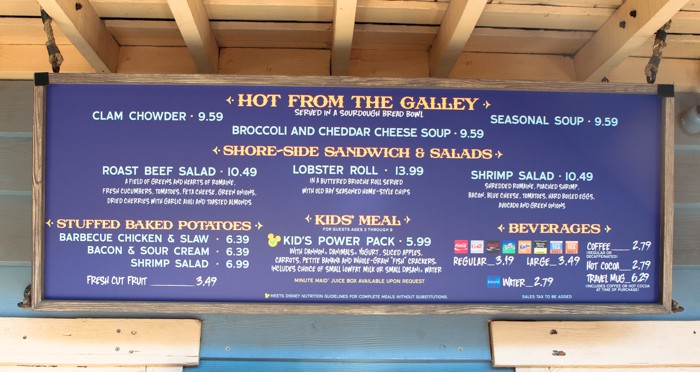 Here's the menu–filled with a few options for stuffed baked potatoes, soups, and sandwiches/salads. Being from Arizona, Jenny and I are moderate seafood eaters. We're just not going to provide you with any expert critique here. Regardless, we'll give you our take and you can decide if this is the place to spend your money.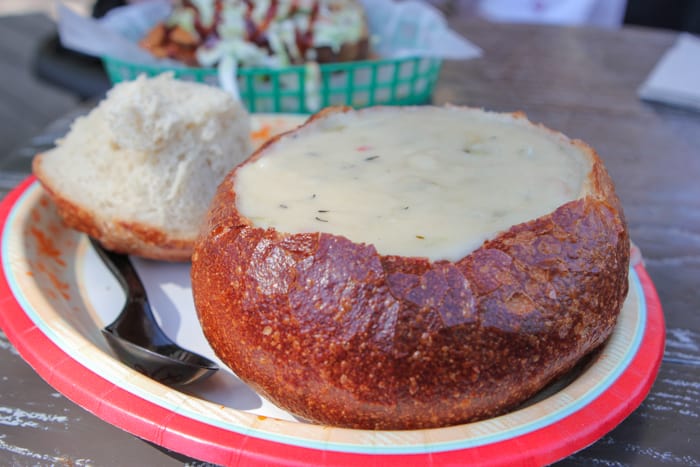 Jenny felt their clam chowder is decent. The one gripe we had is that the lid of the bread bowl was stale–so where Jenny loves to pull the bread apart–the staleness ruined it for her. Generally, I am not a clam chowder fan but I liked this chowder soup. With my taste buds though, I probably won't order this again.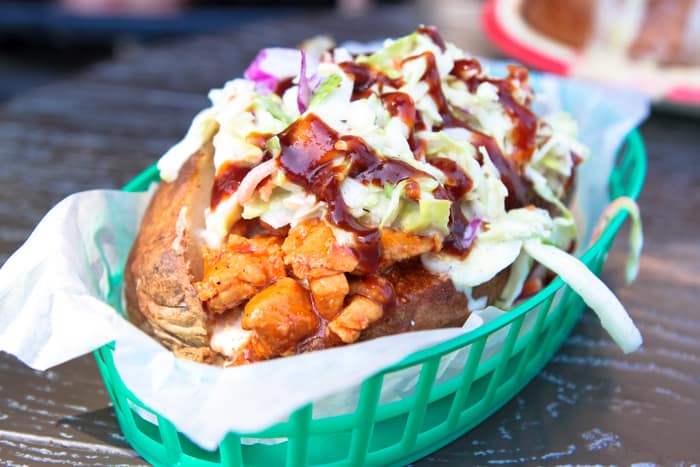 I was really looking forward to trying this dish. Potato, slaw, chicken, BBQ–yum!! It didn't disappoint. It was a good dish that we would order again. Although, not a mind shattering meal, the combination of these foods made for a good lunch.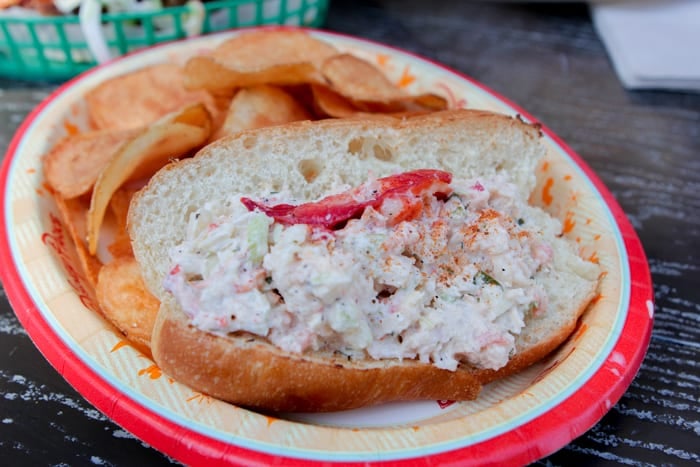 This lobster sandwich didn't provide us with confidence to recommend it. I actually liked it–but is it a great seafood sandwich? I just don't know as I rarely eat lobster clawed between bread. Also, it didn't get any better with Jenny–she was not a fan.
WHAT WORKED: Stuffed baked potatoes, Clam chowder,

WHAT DIDN'T WORK: Lobster roll, Stale bread bowl top
We give Harbour Galley 3 STARS.
Be sure to check out our Disney home page HERE for other Disneyland California and California Adventure food ideas.
-Cullen