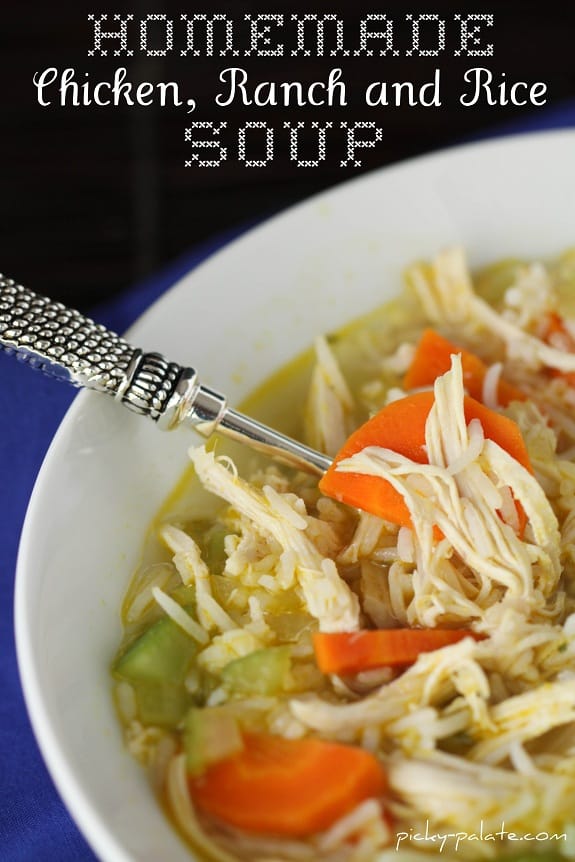 Good Monday morning!
I know it's not typically soup time, but I'm a soup fan all year round. There is seriously nothing like a warm bowl of soup to make you feel better. I love this recipe, it has all those comforting ingredients and I added some Ranch seasoning that really makes this soup extra delish!
Everyone's kids out for summer break? We've got a little over 2 weeks to go, I'm getting plans set for summer. Looking forward to hanging at the beach…..A LOT!!
Hope you all enjoy a nice bowl of soup…..even if it's boiling hot outside lol!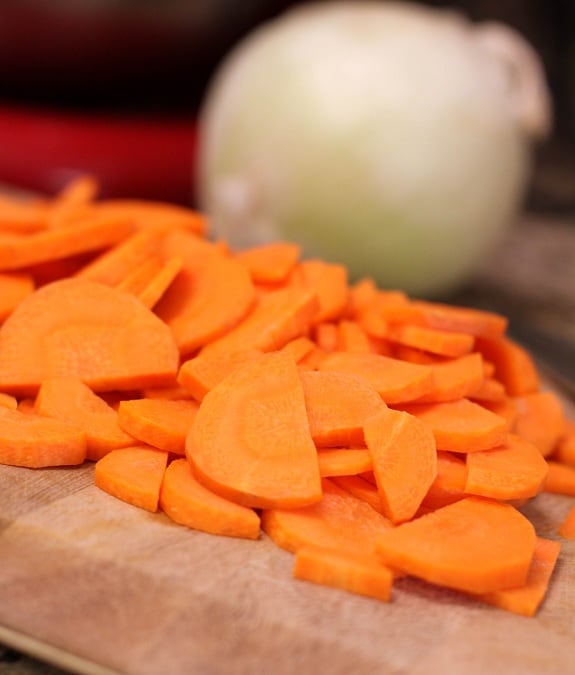 Break out your fresh carrots….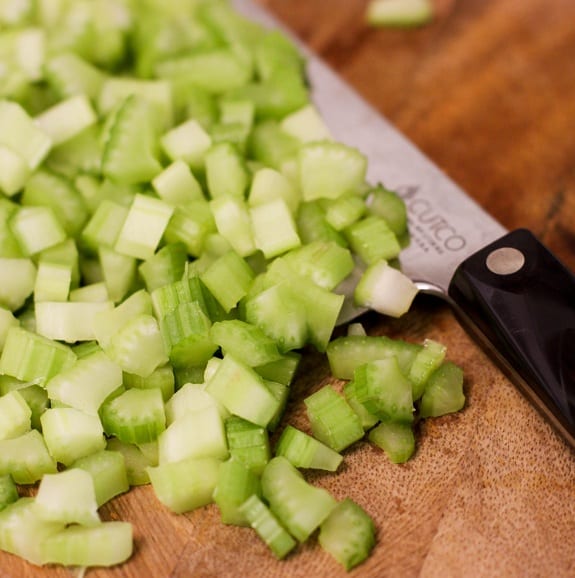 Celery…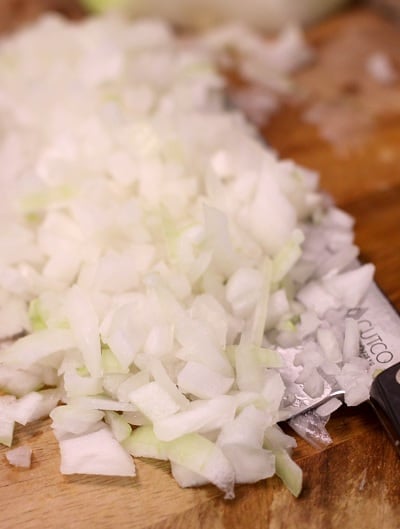 Onions….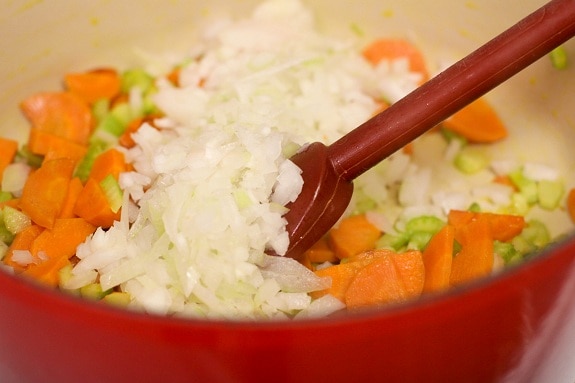 Now, Saute!!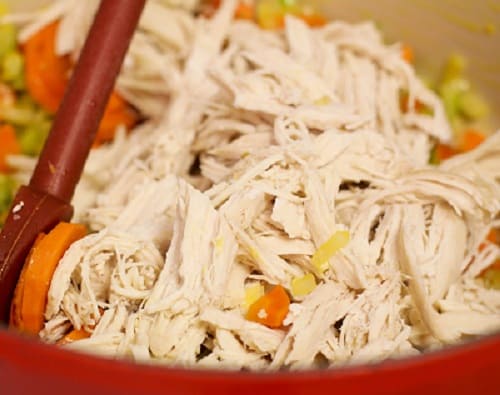 Add your shredded chicken….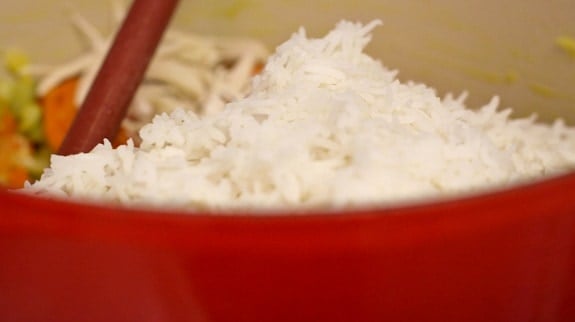 ….and rice 🙂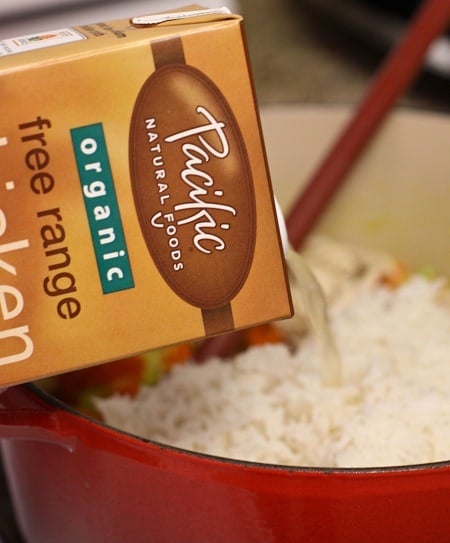 Pour in your chicken broth….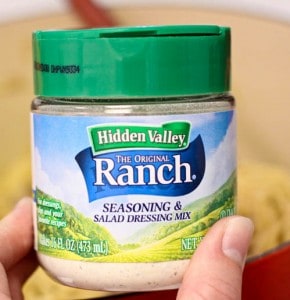 Season with Ranch seasoning…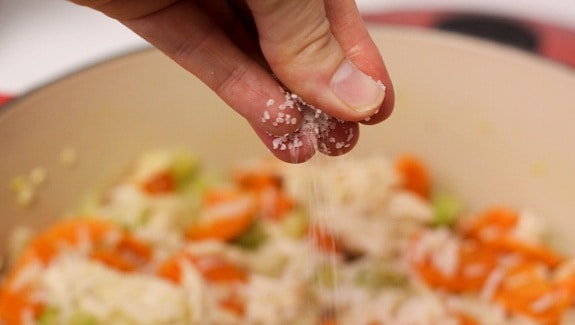 ….and a little salt and pepper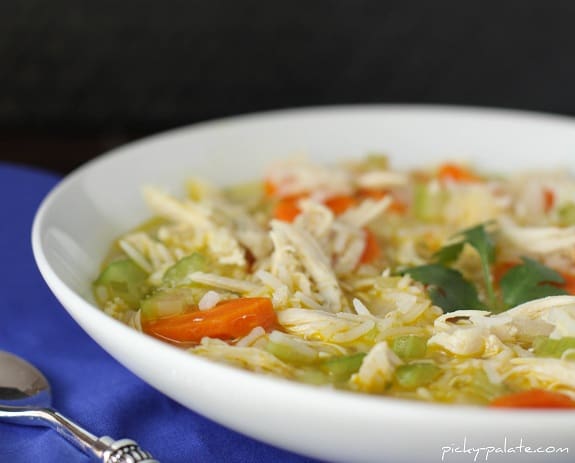 Now, it's time to eat 🙂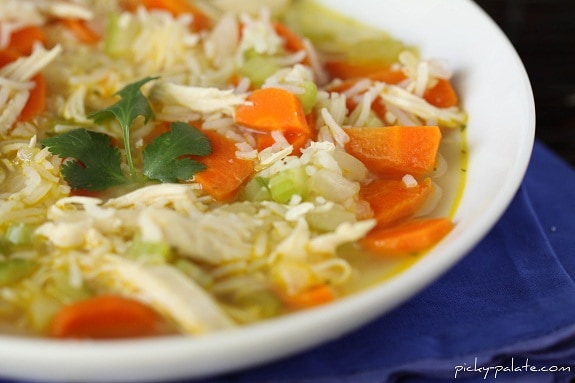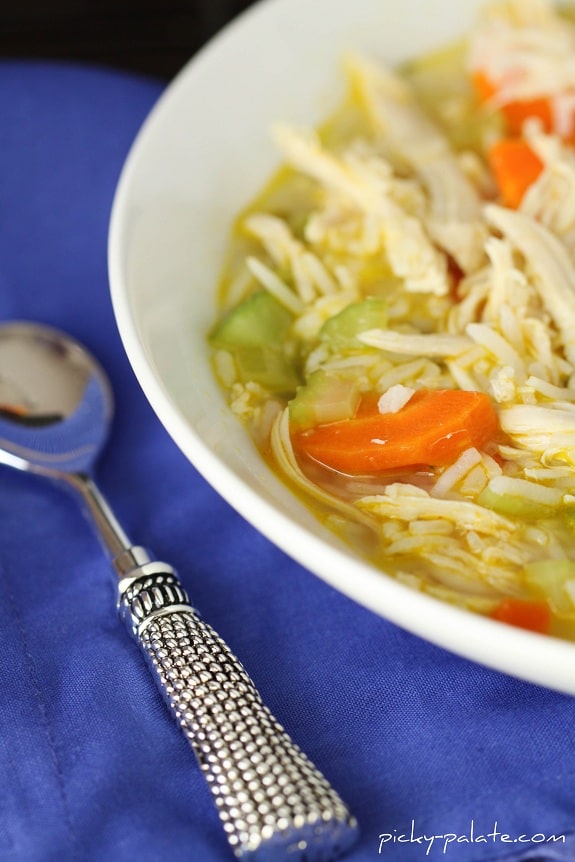 Homemade Chicken, Ranch and Rice Soup
2 Tablespoons extra virgin olive oil
1 medium onion, finely chopped
2 large carrots, peeled and sliced
3 stalks of celery, chopped
3 Tablespoons fresh minced garlic
2 large boneless skinless chicken breasts
1 Cup dry rice, steamed….comes out to about 3 Cups cooked
64 oz chicken broth
1 Tablespoon dry Ranch Dressing seasoning
1/2 teaspoon kosher salt
1/4 teaspoon fresh cracked black pepper
2 Tablespoons Dijon Mustard
1 teaspoon hot sauce, like Tabasco (optional)
1. Heat oil into a large dutch oven over medium heat. When hot, saute onion, carrots and celery for 7-10 minutes or until softened slightly. Stir in garlic and cook for 1 minute. Stir in chicken breast and rice then pour in chicken broth. Stir, then season with ranch seasoning, salt, pepper and add in Dijon and hot sauce. Reduce heat to low and simmer until serving. Taste and season accordingly.