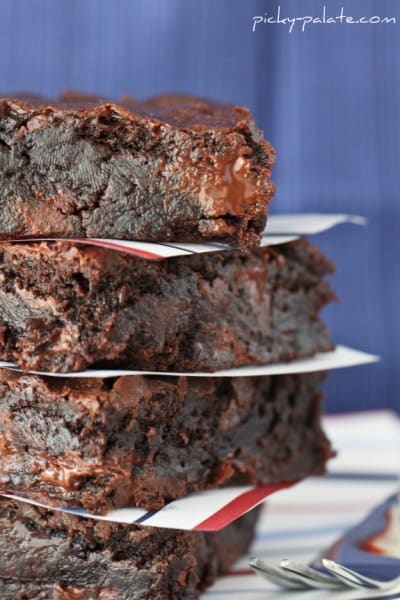 Hi everyone! Hope you had a great weekend. Some of you may have gotten a preview of this post Friday morning….I hit the "publish" tab waaaaay too early 🙂
So, you knew once I tried ice cream inside of cookies that I wasn't stopping there right?!! These devilish brownies are equally as decadent as those cookies. I'm talking perfectly crisp edges, chewy centers, thick, ultra CHOCOLATY and down right delicious! The beauty of this recipe is you can personalize it with your family's favorite ice cream. I sat in front of the ice cream section for 5 minutes before I could decide what flavor to choose 🙂
Enough talking from me….go try these….TODAY!!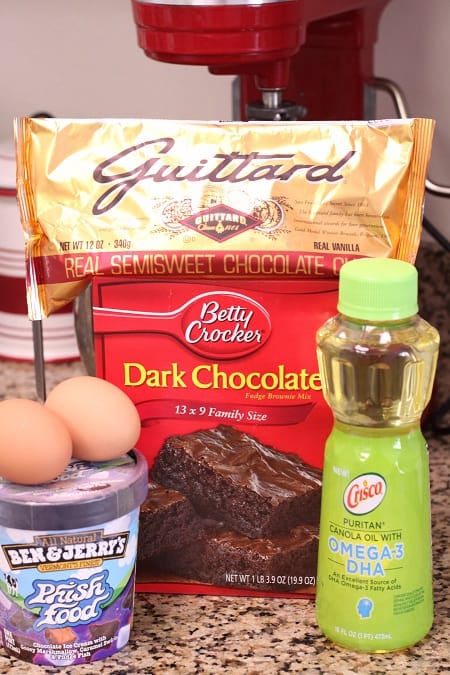 Here's your line-up of ingredients (minus the hot fudge) Ben and Jerry's "Phish Food" was an awesome pick I must say 🙂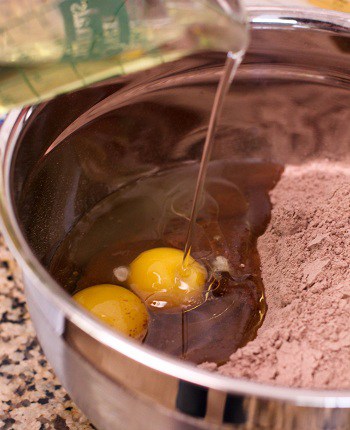 Add all of your goodies to the brownie mix….*Please note: I did not add the water since I added the ice cream and hot fudge*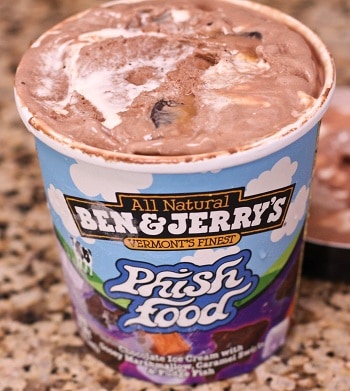 Ice cream time!!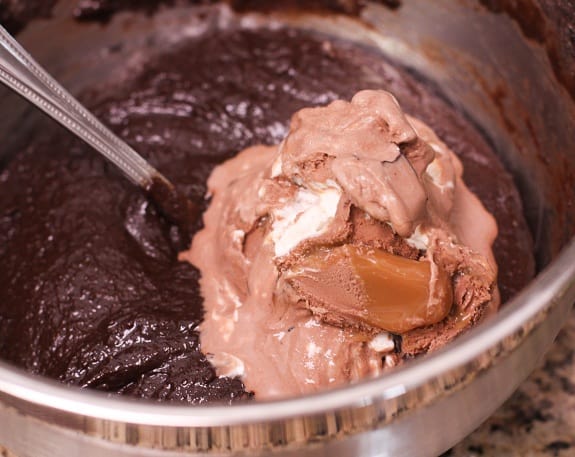 Scoop in that beautiful ice cream!! I added a heaping 1/2 cup!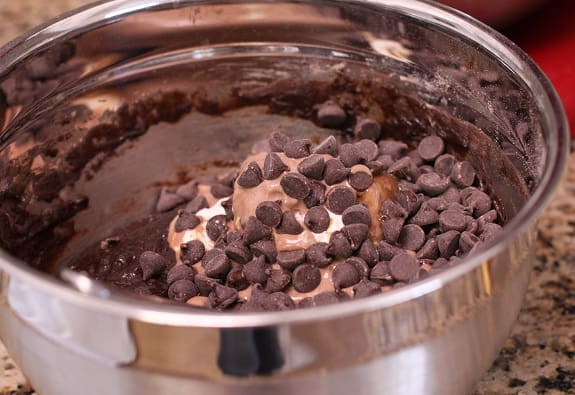 Add some chocolate chips 🙂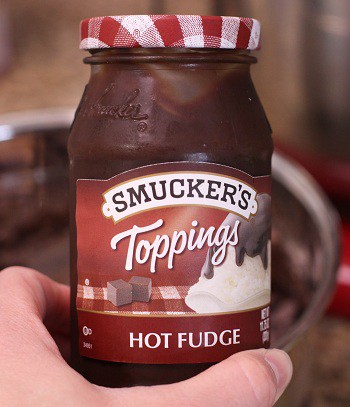 ….and some hot fudge, well when I added it, it was cold from the fridge 🙂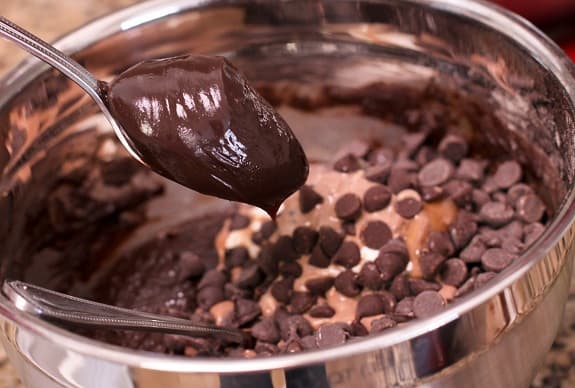 yes, hot fudge!!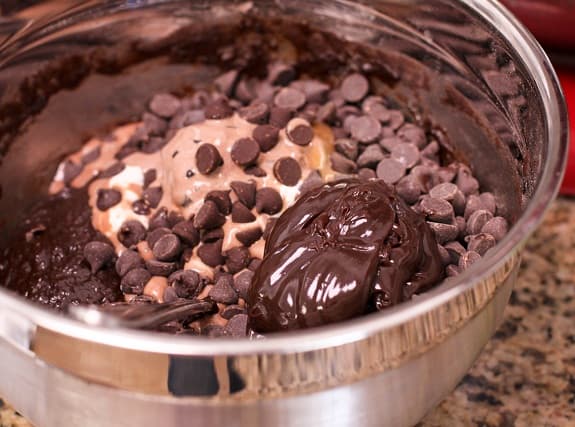 mmmm!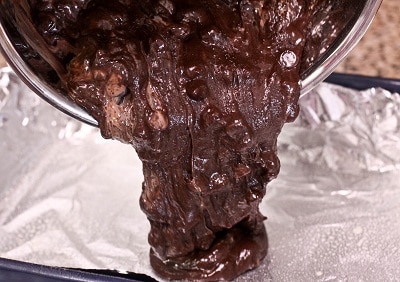 Pour into prepared 9×13 inch baking dish. I always line mine with foil. You can pull the foil right out, cut into squares MUCH easier and it's one less dish to wash 🙂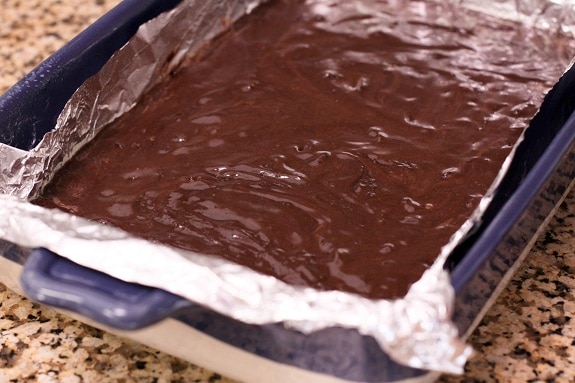 It's bake time!!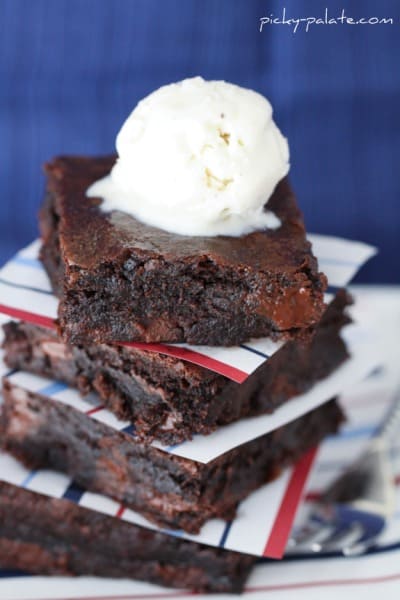 Ahhhhh, no words needed 🙂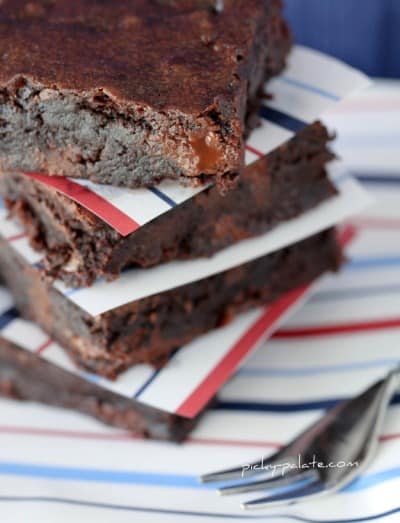 How cute is this parchment paper?! I found it at Crate&Barrel. They are actually burger liners, but I cut them into squares and LOVE them for my brownies 🙂 I believe they were $4.99.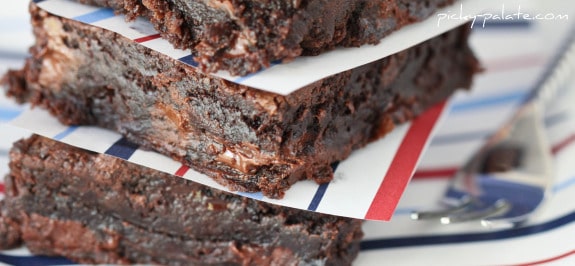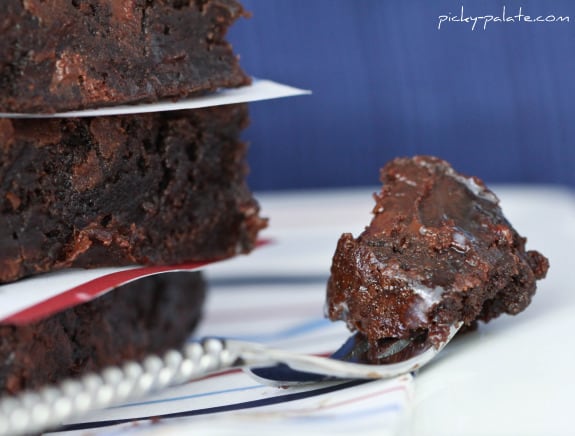 Ice Cream Sundae Brownies
1 box Brownie Mix
2 eggs
1/2 Cup canola or vegetable oil
Heaping 1/2 Cup of your favorite Ice Cream (I used Ben and Jerry's Phish Food)
1 1/2 Cups chocolate chips
1/4 Cup hot fudge topping (chilled)
1. Preheat oven to 350 degrees F. In a large bowl mix the brownie mix, 2 eggs and oil until combined…and thick. I did NOT add the water. Scoop in ice cream, chocolate chips and hot fudge; mix until combined. Pour into a foil lined 9×13 inch baking dish that's been GENEROUSLY sprayed with cooking spray. More is better here 🙂 Bake for 40-50 minutes or until toothpick comes clean from center.
2. Let cool completely. Remove foil from baking dish, cut into squares and serve.
12 brownies