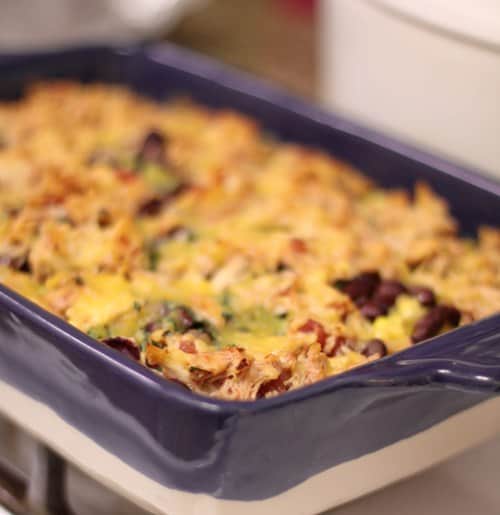 Good Monday morning to everyone 🙂 Can anyone else believe it's almost the end of the school year! Summer is going to be here before we know it.
I've got a great weeknight recipe for you today. Lots of delicious Mexican flavors, we really enjoyed this one last week! I took lots of pics, so I'll let my photos do the talking……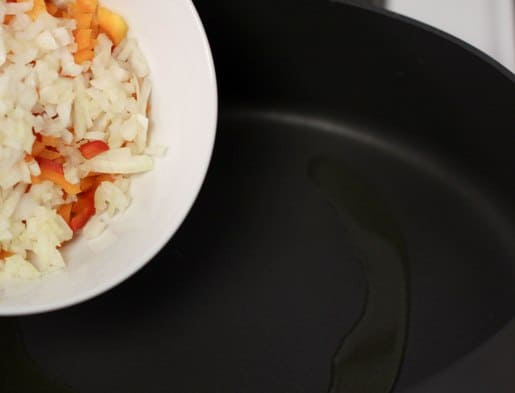 Heat your olive oil into a large skillet….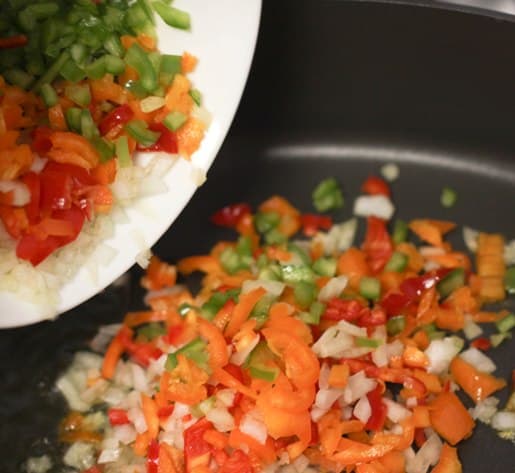 Pour your veggi's in! I used onion, anaheim pepper and sweet peppers to start.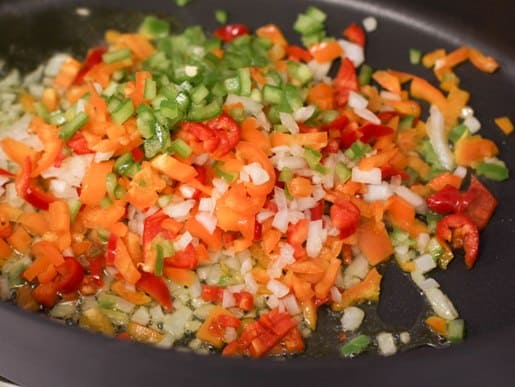 Saute for about 5 minutes…..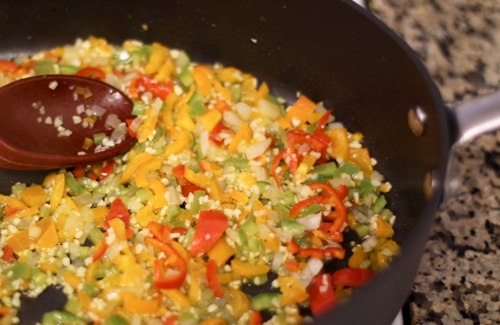 Then stir in your minced garlic…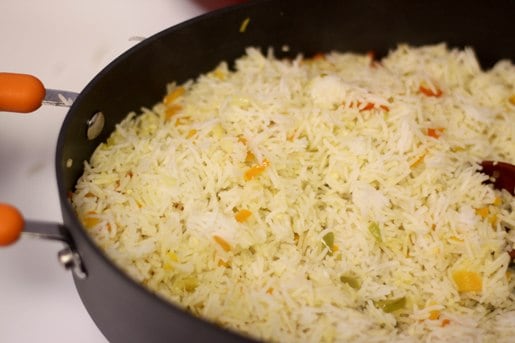 Stir in 4 Cups cooked steamed rice…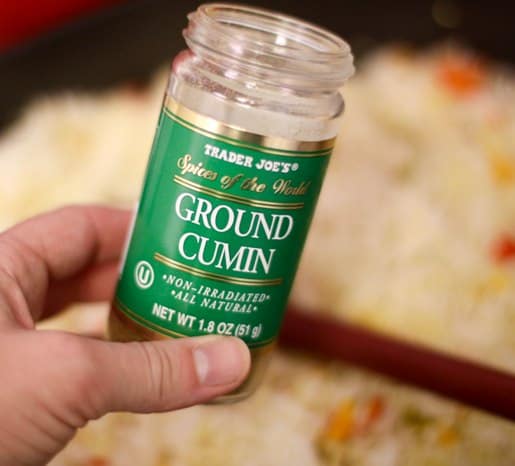 Break out the cumin….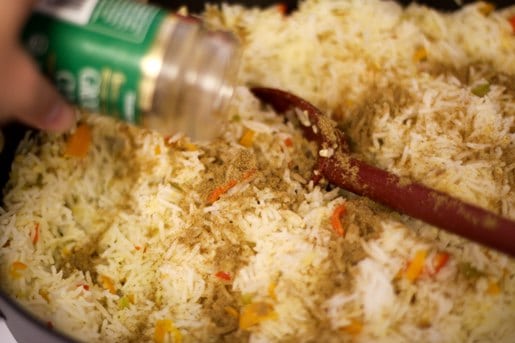 Sprinkle into rice…..lots of it!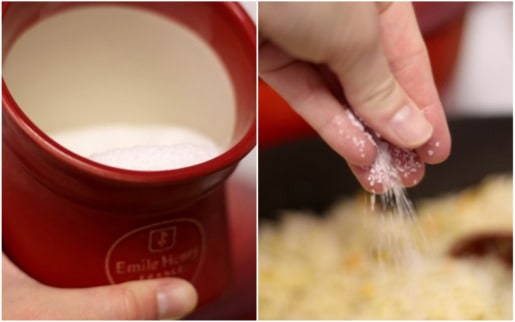 Add your kosher salt and pepper…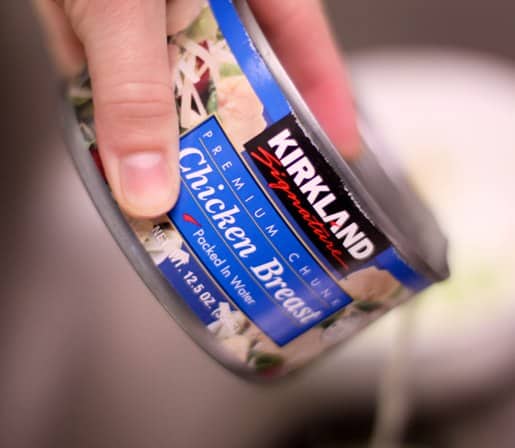 Use any shredded chicken breast you would like. I was having a lazy night, so yes, I used my canned Costco chicken 🙂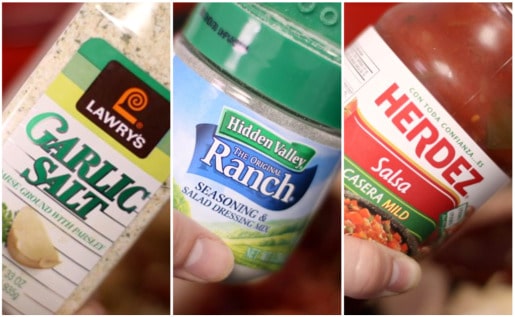 Here's what I seasoned the chicken layer with…Lawry's, ranch dry seasoning and some salsa, yum!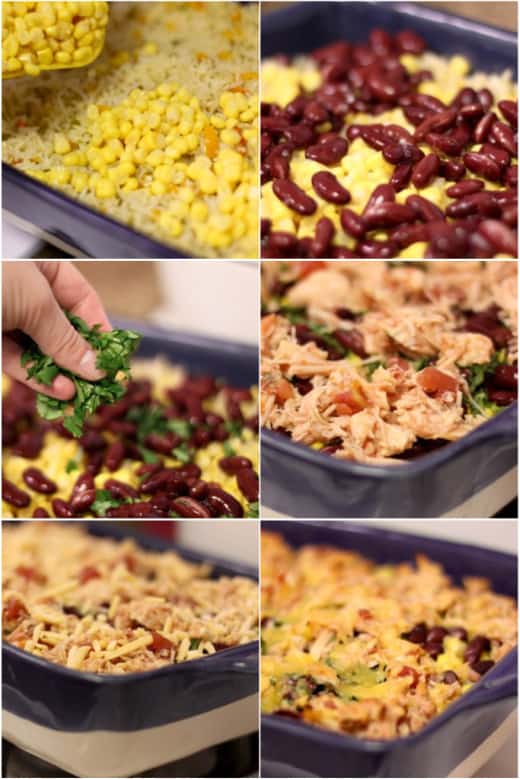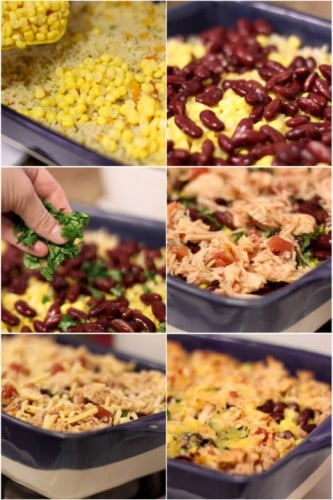 Let the layering begin..start with the corn, then the beans, the cilantro, the chicken then top with cheese and Bake!!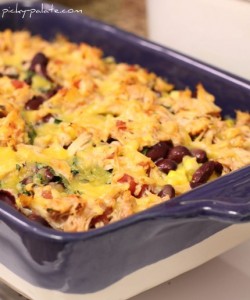 Delish!!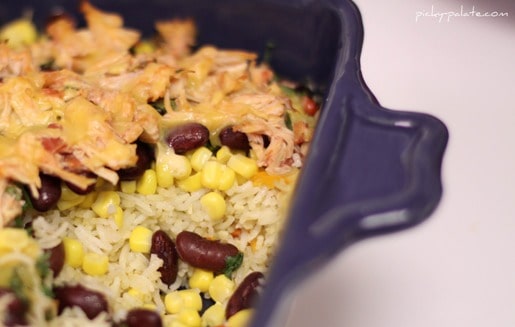 Layered Mexican Chicken Rice Bake
2 Tablespoons extra virgin olive oil
1 medium white onion, finely chopped
1 anaheim chili pepper (it's mild), finely diced
1 1/2 Cups chopped sweet peppers
1 1/2 Tablespoons minced fresh garlic
4 Cups cooked/steamed rice
1 Tablespoon ground cumin
2 Cups shredded chicken breast
1/4 teaspoon Lawry's Garlic Salt
1/2 teaspoon dry Ranch Dressing Seasoning
1/2 Cup prepared Salsa (I used Herdez, mild)
1 can corn, drained
1 can red kidney beans (or any bean of choice), drained
1/2 Cup fresh cilantro leaves, chopped
1 Cup shredded cheddar cheese
1. Preheat oven to 350 degrees F. Place oil into a large skillet over medium heat. Saute onion and peppers for about 5 minutes or until softened. Stir in garlic and cook for an additional minute. Stir in cooked rice, season with cumin and reduce heat to low. Transfer mixed rice to a 9×13 inch baking dish.
2. Place chicken breast into a medium skillet over medium heat. Season with Lawry's, ranch seasoning and salsa; mix and reduce heat to low. Pour corn over rice. Next layer the beans, cilantro, chicken and top with cheese. Bake for 25-30 minutes or until cheese is melted.
3. Serve with hot sauce if desired 🙂
8 servings
________________________________
Have a great new week! Come back soon for a new cookie that is going to knock your socks off! 🙂