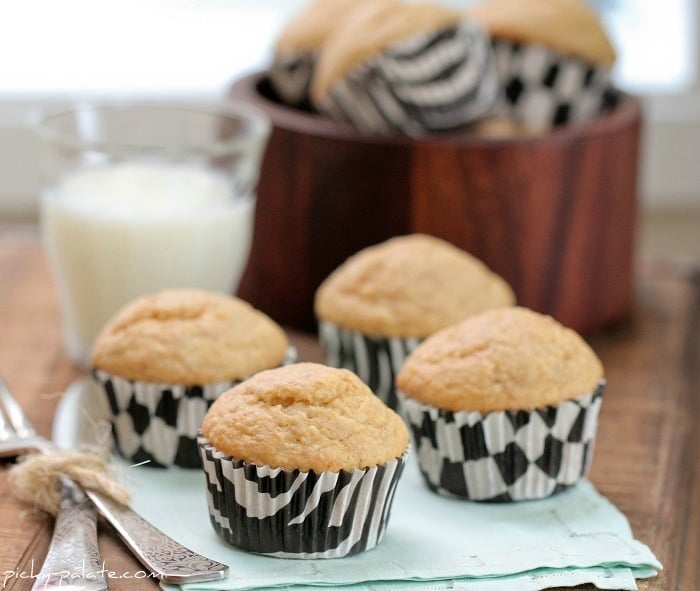 I love these muffins for so many reasons. The most important reason is they really are soft, sweet and delicious. Another reason I love these beauties is that there is no butter or oil! ……so you know, a little less guilt when you are munching 🙂
Take a look, they are incredibly easy too…one bowl baby!
Be sure to check out my new Ziploc project I am working on, it's going to be so fun!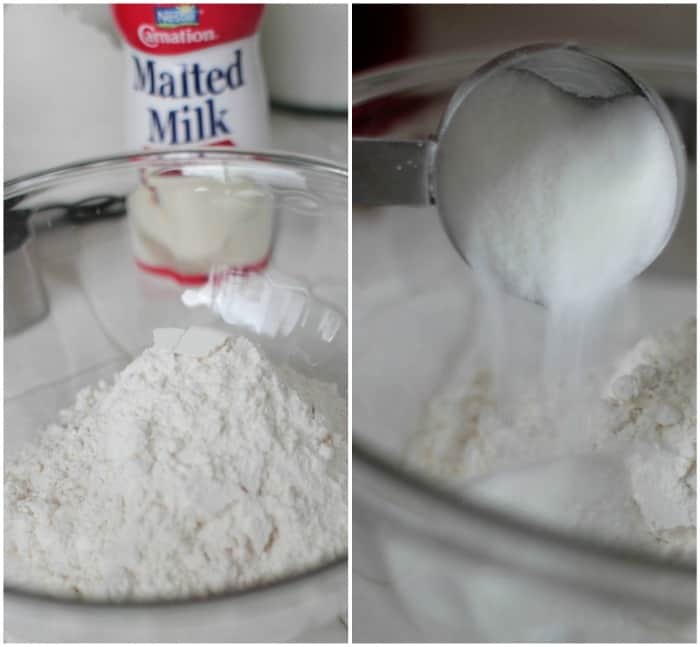 A little flour and sugar.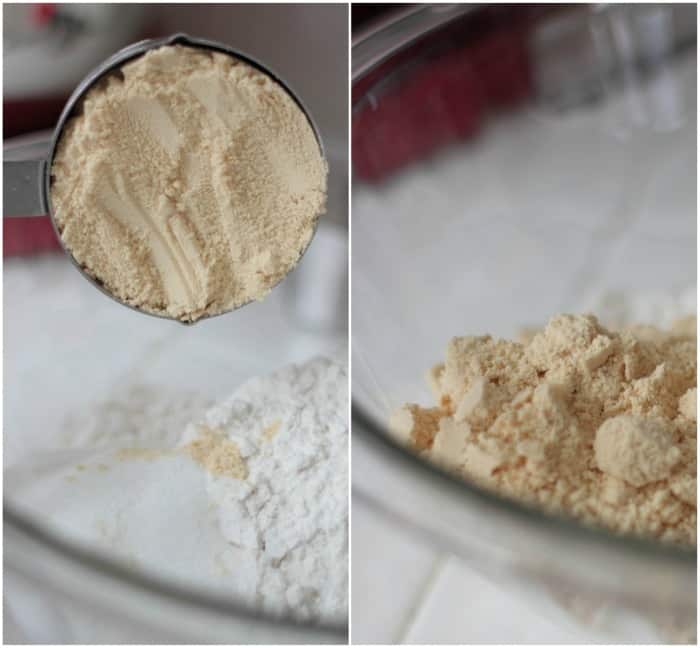 Oh, yah time for the Malted milk powder.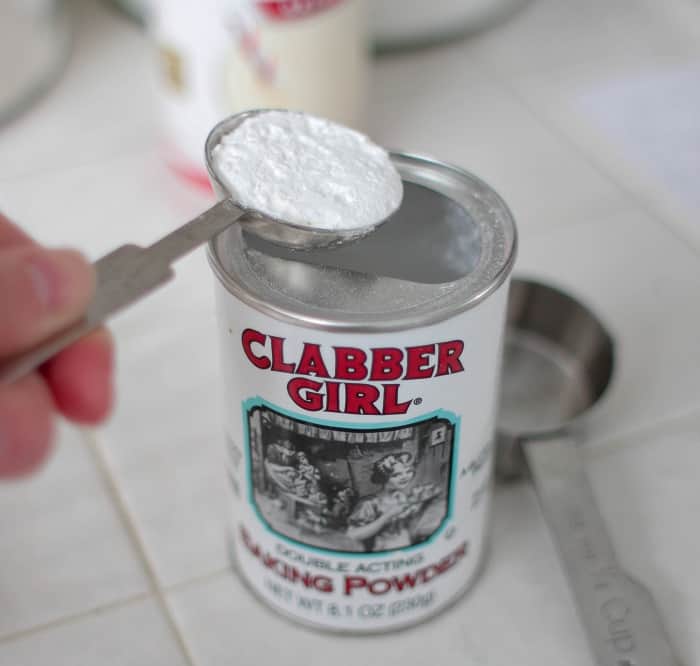 A little baking powder.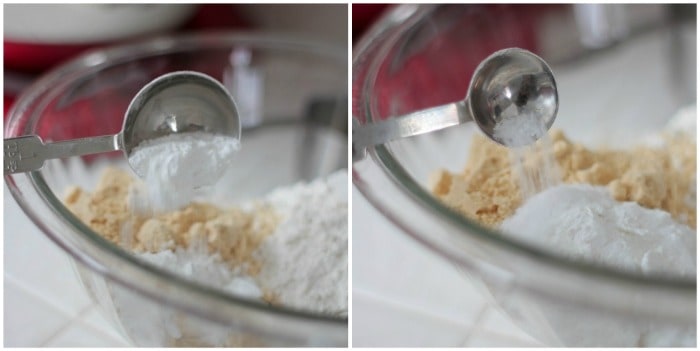 Add your baking powder and salt.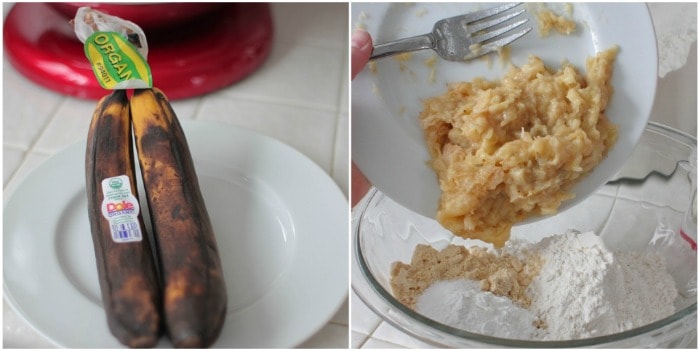 Mash 2 ripe bananas and add them to your bowl.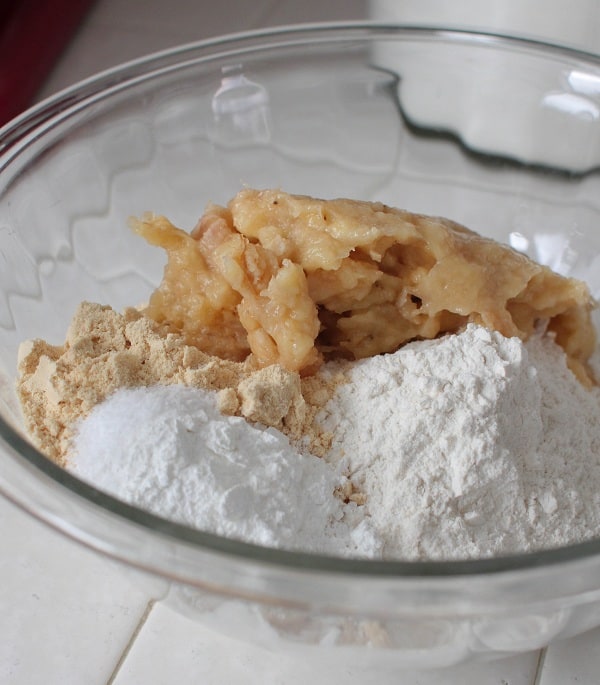 Love!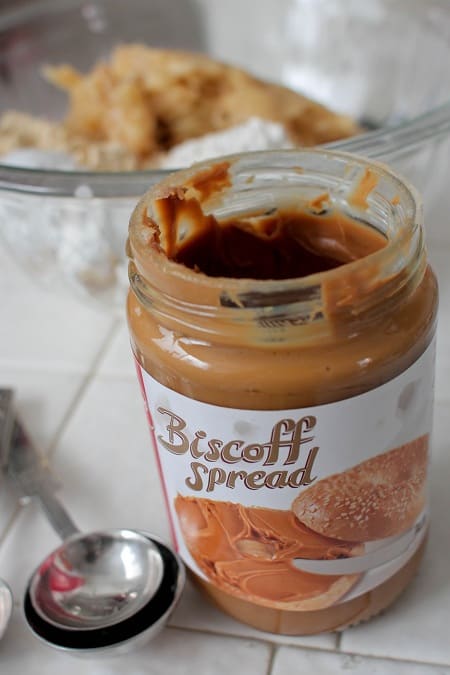 Oh heaven help me around Biscoff!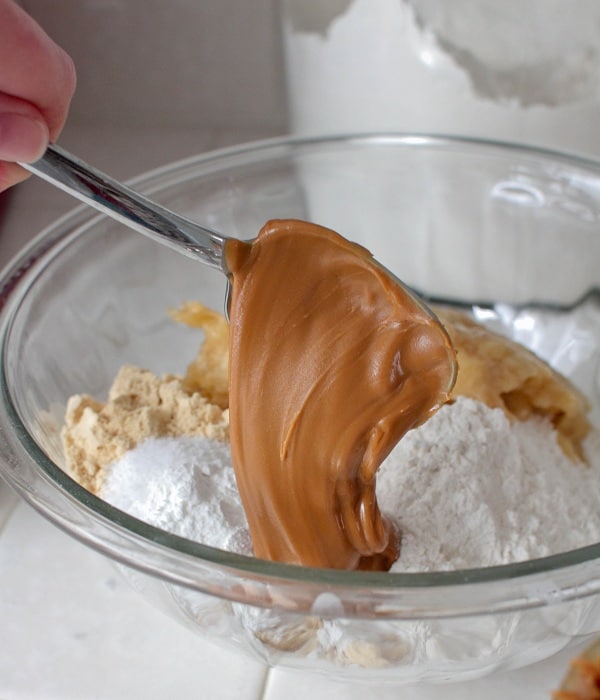 Add your Biscoff right to the bowl.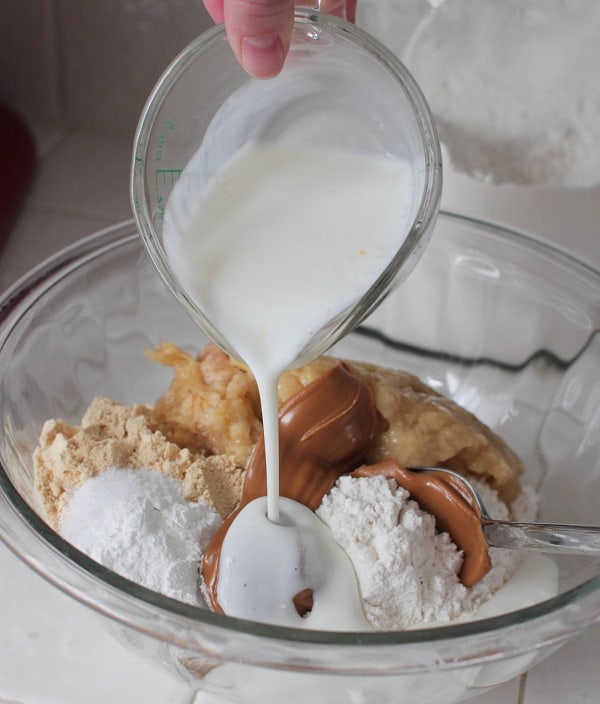 Fabulous buttermilk.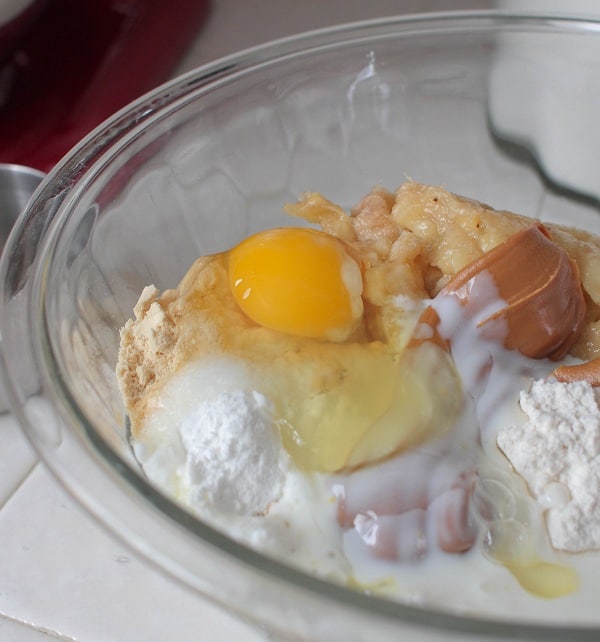 One egg.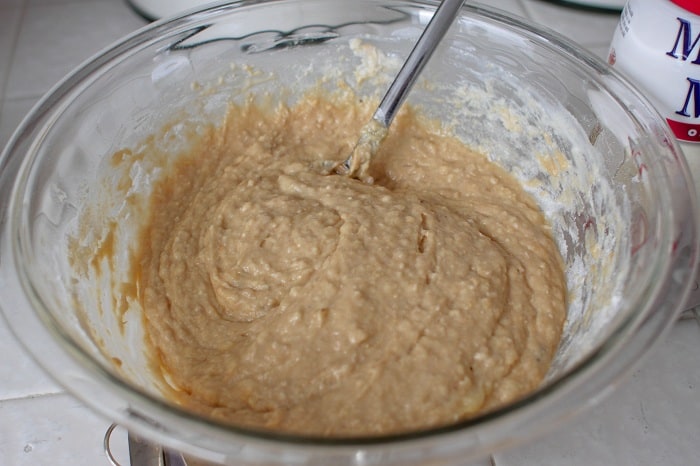 Give a good mix and you are ready to go!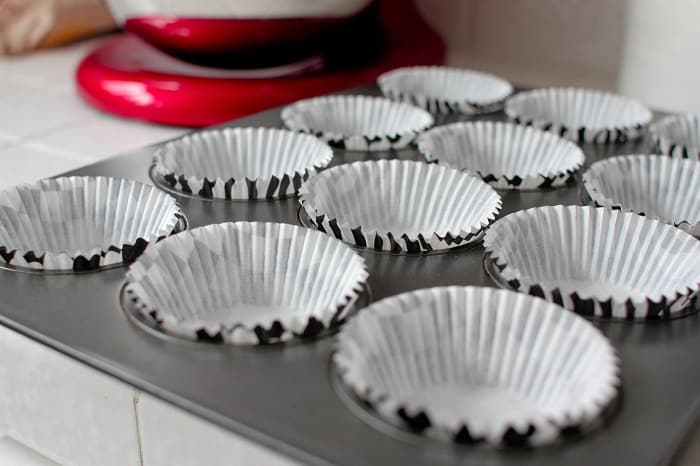 Line your muffin cups with 12 liners. Loving these cute liners from Sweets Treats Boutique!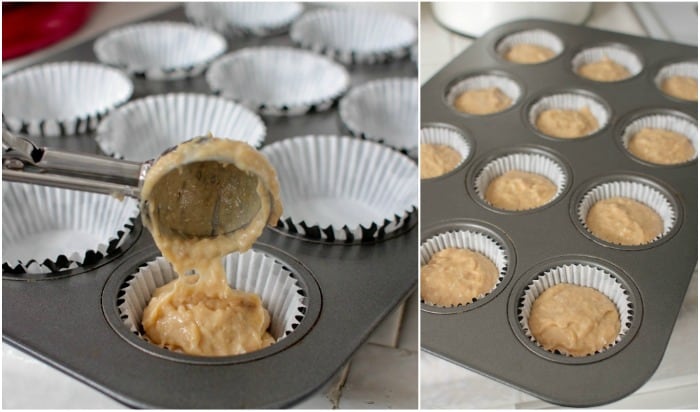 Fill your cups 3/4 full and bake!!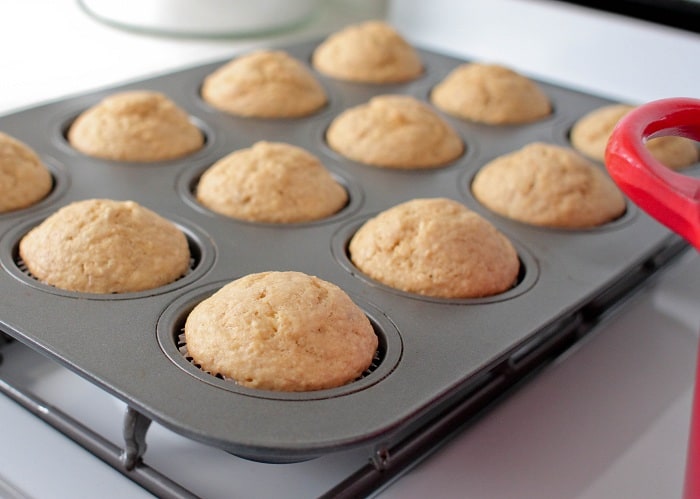 Perfection!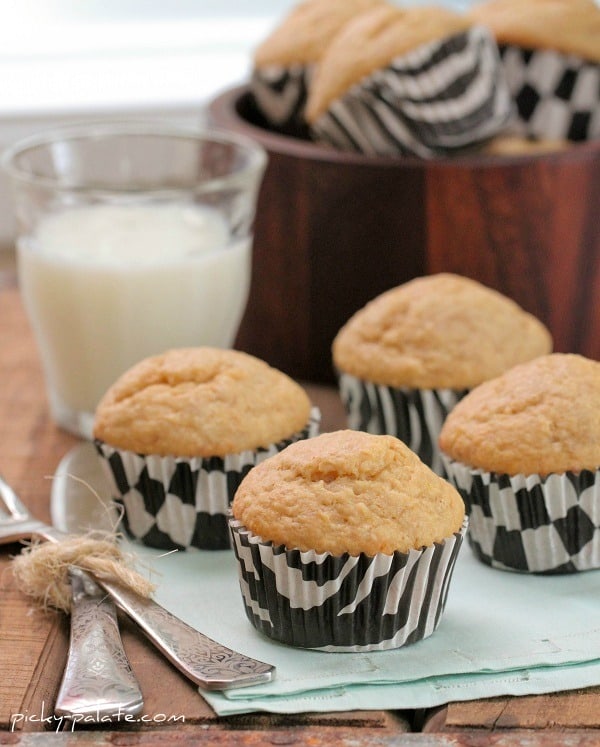 Enjoy my friends! xoxo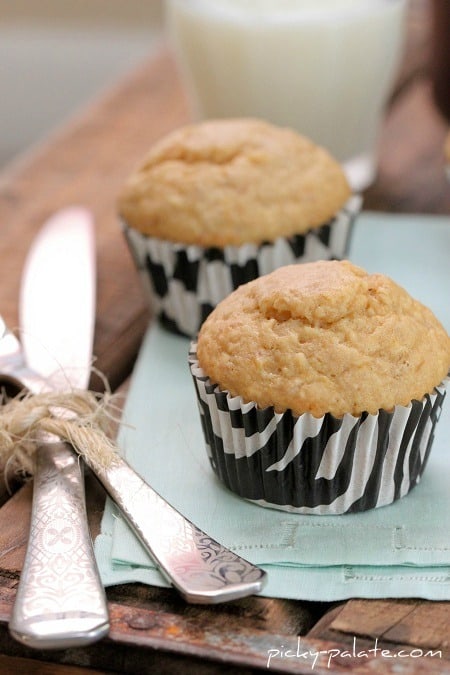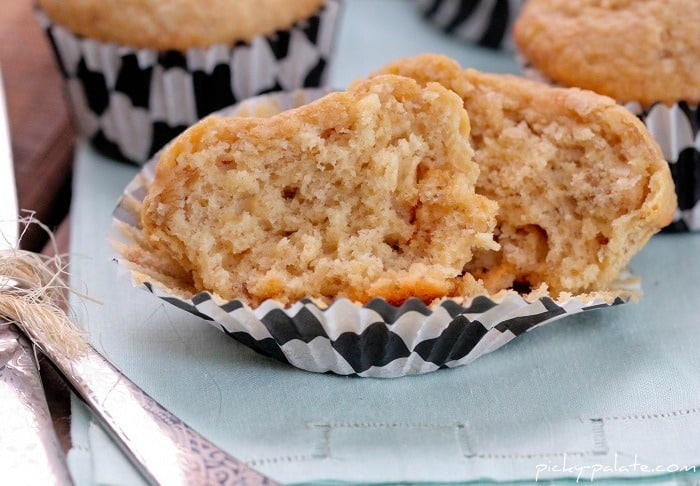 [ziplist]
Malted Banana Bread Biscoff Muffins
1 3/4 cups all purpose flour
1/2 cup Malted Milk powder by Carnation
1/4 cup granulated sugar
1 tablespoon baking powder
1/2 teaspoon kosher salt
2 medium very ripe bananas, mashed, about 1 1/4 cups
1/4 cup biscoff spread
1/2 cup buttermilk
1 large egg
1. Preheat oven to 350 degrees F. and line 12 muffin cups with paper liners.
2. In a large bowl add all ingredients, mixing until just combined. With a medium cookie scoop, scoop batter into prepared muffin cups, filling about 3/4 full. Bake for 15-18 minutes, until baked through. Let cool completely. Serve with milk….hot chocolate….or whatever you like 🙂 Enjoy!
Makes 12 muffins
_____________________________
Be sure to check out the debut of the new Ziploc Fresh Over Project I am apart of before you go! xoxo
Have a great day! Come back soon 🙂