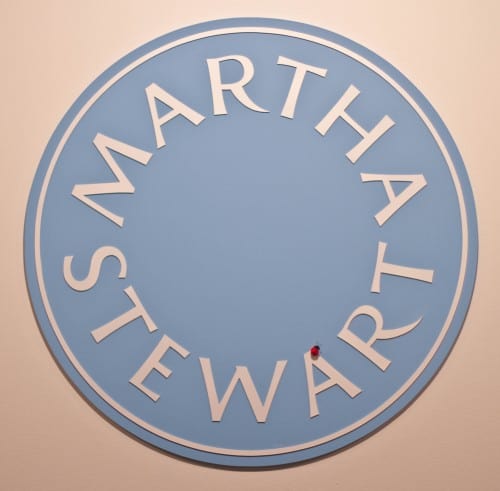 Photo via Amanda
Thursday evening rolled around and it was time to get ready for our Martha Stewart Blogging Party. Amanda and I got dolled up and first stopped by a Smucker's Dinner party. As we were looking for a taxi we saw this very tempting bike taxi (below) and we decided to jump in. We are lucky we are alive, it was a little crazy! These guys zip in and out of traffic like they are nuts!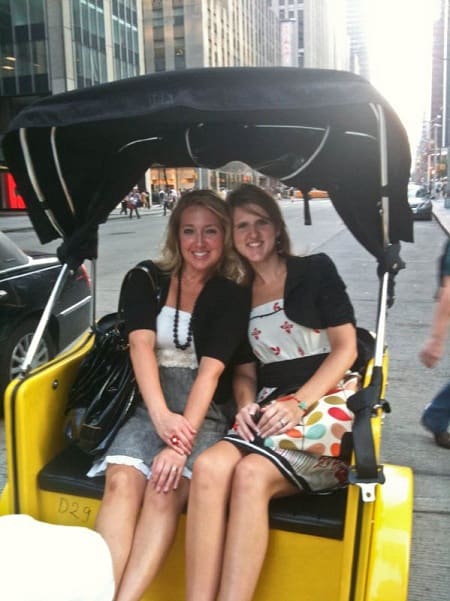 Our driver took a second to snap this photo of us with my iPhone, Lol! We look so calm here. Most the time we couldn't stop laughing because we thought we were going to die!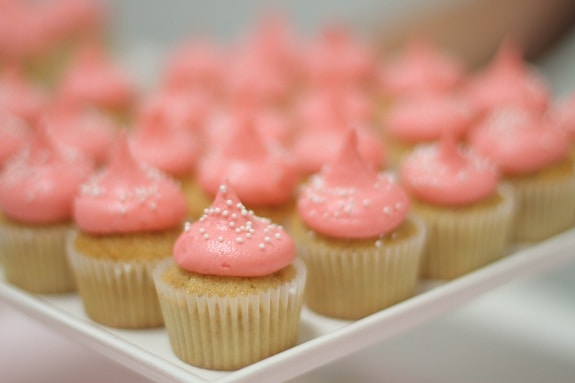 Photo via Amanda
After our Smucker's Dinner we had to hurry over to the Martha Party. I had NO idea what to expect. The second we walked through the doors, I knew we were in for a treat. We checked in by our blog names, received our official badge then were escorted upstairs for the party. Unfortunately we arrived a little late and Martha had already left….but we still enjoyed ourselves, trust me. There were oodles of beautiful cupcakes, cookies and these adorable mini burgers below.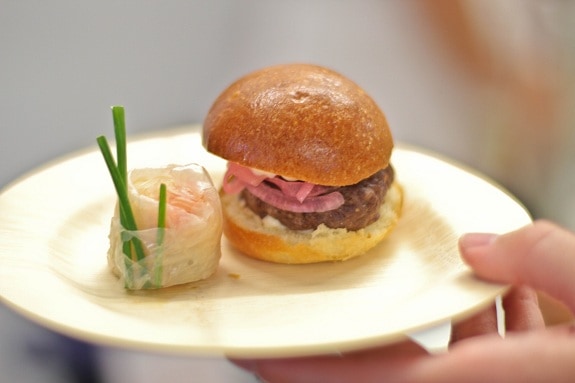 Photo via Amanda
These little burgers were awesome. I think we had plenty of these 🙂 I LOVE that Amanda found the recipe in Everyday Food below.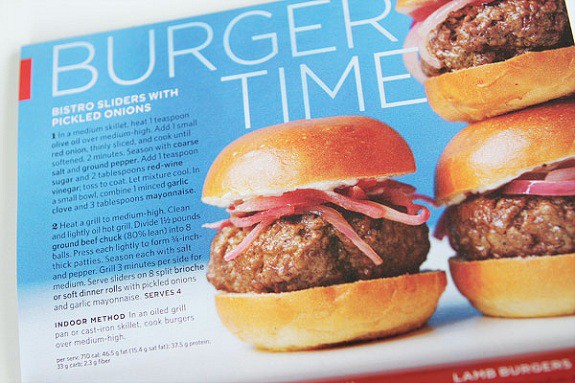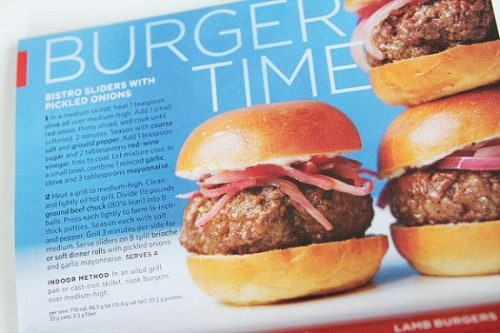 Photo via Amanda via Everyday Food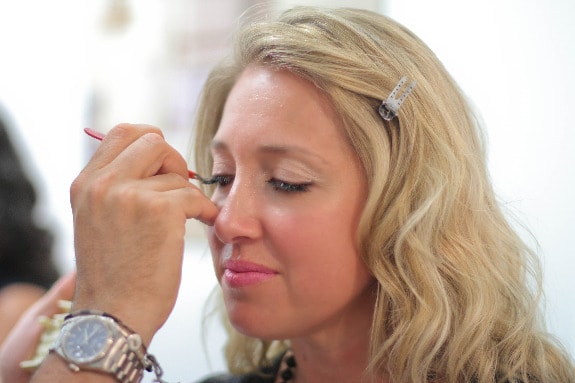 Photo via Amanda
Not only was there great food, but there were Nars Make-up Artists applying individual lashes for everyone. How fun is that?! I love that the guy told Amanda….."No photos of me please." Lol!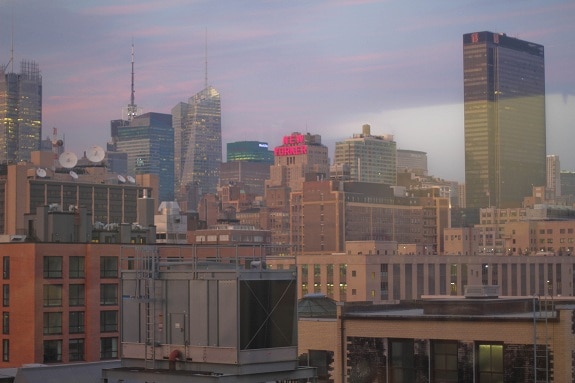 Photo via Amanda
This was the view from the room where the party was. How gorgeous is this?!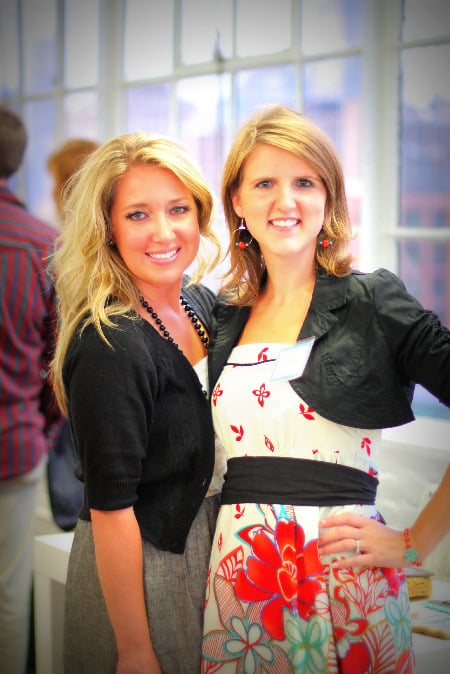 Photo via Amanda
Little break for our "Martha Party" Photo 🙂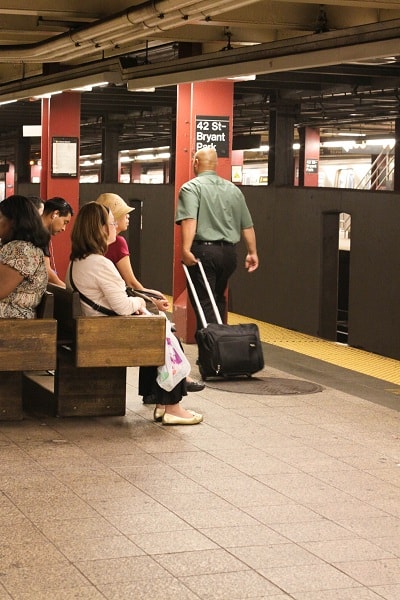 Friday morning, we experienced the NYC subway station. Needless to say, Amanda and I both agreed it seemed like we were walking into Hell as we ventured down the dark, hot and completely filthy stairs. I must say Amanda is awesome, girlfriend was able to get us to our destinations with no problem, like she was an old pro. I was so impressed and would have been completely lost without her. Glad that I can say I have "done" the subways. Definitely not my favorite form of transportation, but talk about saving cash. It was much cheaper than the ol' crazy taxi driver. Actually kind of fun too 🙂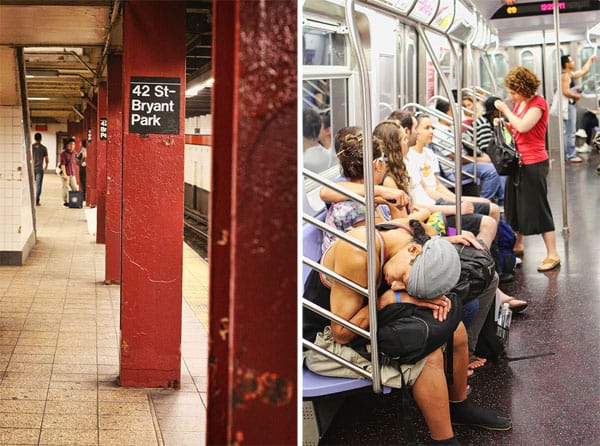 Right Photo via Amanda
Here's our subway. Amanda was brave enough to snap photos inside our train. Love it. Most of the time they were very full.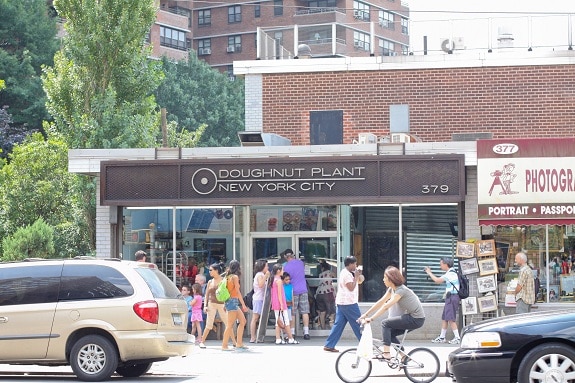 Doughnut Plant may have been the highlight of my weekend. You probably think I am nuts, but these doughnuts were the best I have ever tasted. Take a look at their flavors…
The Creme Brulee Doughnut was out of this world. It's the little one on top in the next picture.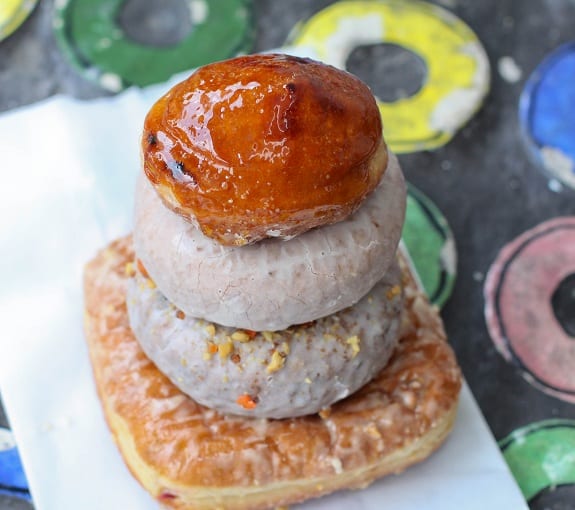 So, we each purchased 2 doughnuts (at $3.00 a piece) and shared. Before we dug into them we had to stack them up and take some photos. Top was creme brulee, dulce de leche, carrot cake and peanut butter and jelly. Drool!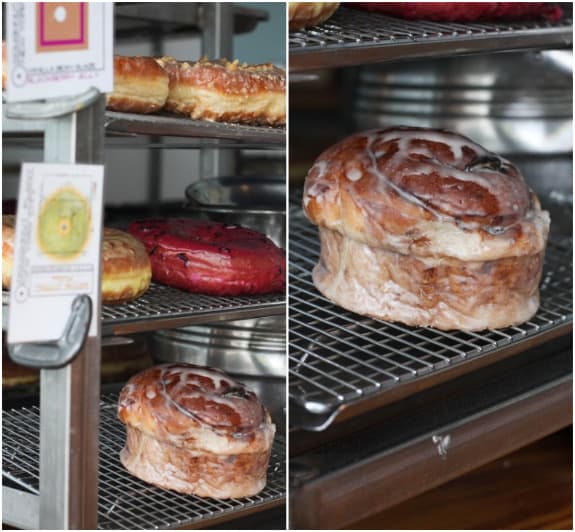 This was the tiniest little doughnut shop ever, but was packed with people lined up almost out the door. This was the little doughnut area right by the check out.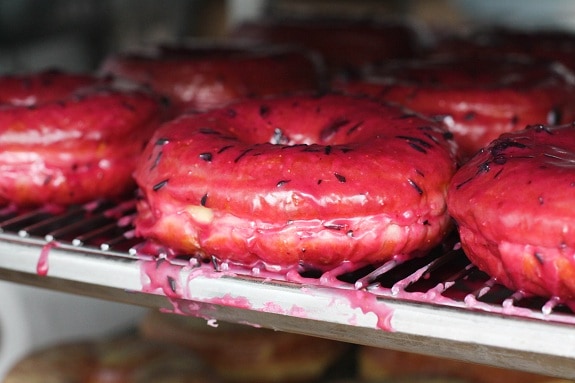 I believe this was the blueberry one, we didn't try it, but it looked fabulous.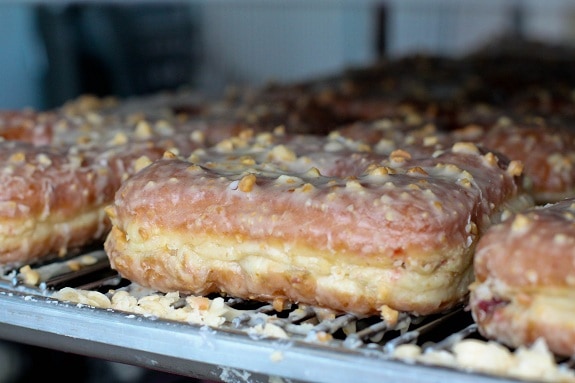 Here's the peanut butter and jelly ones. Square with peanut butter glaze on top and jelly throughout. YUM, loved this one too.

Photos of inside of doughnuts via Amanda
My favorite part was that they all had filling inside. The carrot cake doughnut had cream cheese frosting throughout. Wish I could grab one right now 🙂 Make sure to visit Amanda's blog for her post about the Martha Party 🙂
___________________________________
Hope you enjoyed more of our trip. Still to come…BlogHer Expo, Unilever Pampering, milkshakes, rice pudding and Skyline Views 🙂