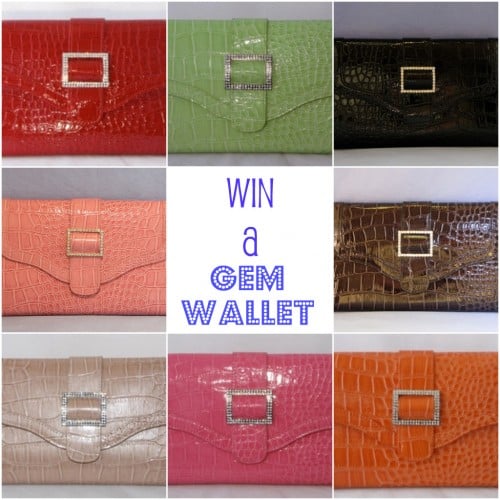 CONTEST IS NOW CLOSED. Congrats to entry #34…Jennifer Cain who was chosen by Random.org. I've sent you an email Jennifer 🙂
Random Integer Generator
Here are your random numbers:
34

Timestamp: 2010-05-03 04:23:52 UTC
Hey everyone. I am beyond excited to share this Utah Based wallet company with you today! Let me tell you how I found Cindy and Sarah's Gem Wallets….
I was chatting with one of my girlfriends one afternoon and while she was getting something out of her wallet, my eyes lit up in excitement when I saw her adorable bright orange rhinestone buckled, very organized wallet. I said, oh my gosh, where did you get that wallet?! I had to get my hands on it! She went on to tell my her mom's best friend owns this company and created her very own woman perfected….Gem Wallets! I was all over this, It was so much fun looking at all of the great features not to mention how cute it was. Talk about pockets galore, every woman's dream! There are so many pockets to stick your thousands of receipts "stuff" in, a great little notepad/pen in the front and a ton of business card/picture slots that make organizing your wallet so nice. Take a look at the inside: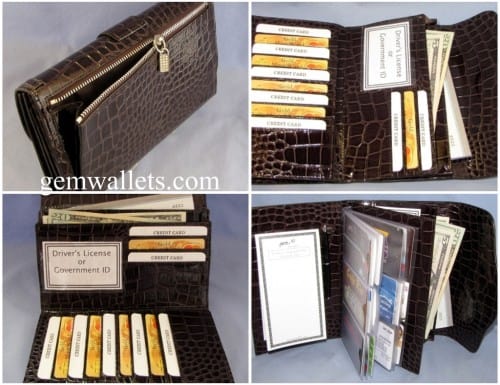 I love all of the bright colors available. My friends bright orange one is so cute and I picked the light pink one that I LOVE! I am telling you, I am a customer for life and I would recommend this wallet to every woman I know. Definitely check out Gem Wallets and if you don't happen to win the giveaway, talk your sweetie into getting you one for Mother's Day, you will absolutely love these!!
Thank you Gem Wallets for offering one of your beautiful wallets to a lucky Picky Palate Reader 🙂
Here's How To Enter:
1. Visit Gem Wallets then come back and leave a comment here telling us: What color wallet would you choose and what is your favorite feature of the Gem Wallet?
2. For 3 extra entries follow Picky Palate on Twitter, become a fan on Facebook and follow me on Google Friend Connect. Leave 3 separate comments for these entries. Thanks!
3. Contest ends Sunday May 2nd 8pm PST. Gem Wallets provided me a wallet and one for the giveaway 🙂
______________________________________
Good Luck, Gem Wallets Rock!!