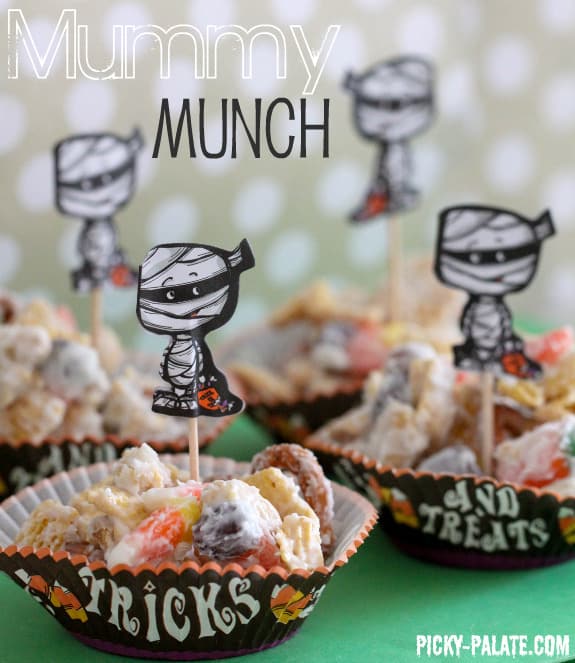 How fun is this Mummy Munch?! I couldn't help myself when I found these cute little Halloween cupcake liners and Autumn Mix at Target. This is a quick and simple snack that the kids go nuts for.
Go find yourself some fun Halloween Cupcake liners, some Autumn Mix and have fun "munching!" Sometimes quick and simple snacks are a must!
Take a peek 🙂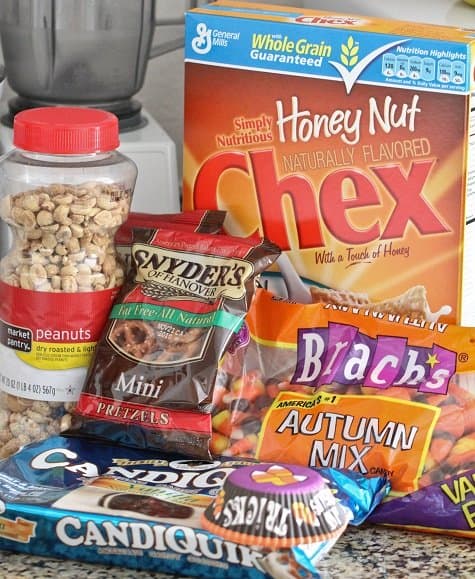 Here is your trusty line up of ingredients.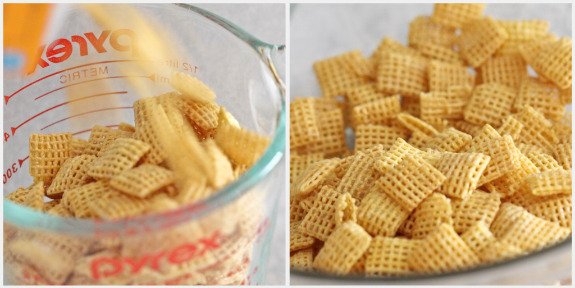 Break out your Honey Nut Chex Cereal….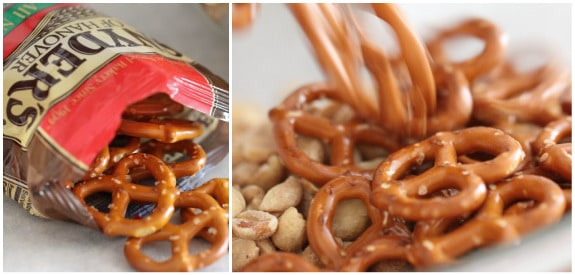 ….your pretzels…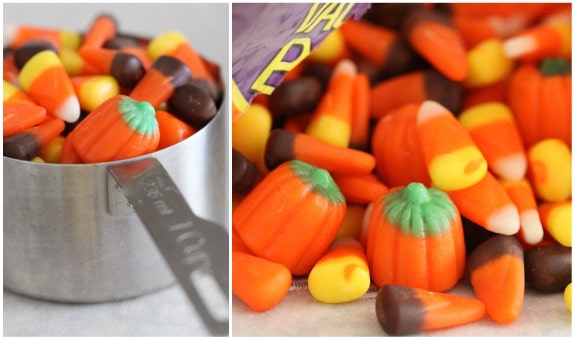 …don't forget your Autumn Mix which is basically candy corn and pumpkins 🙂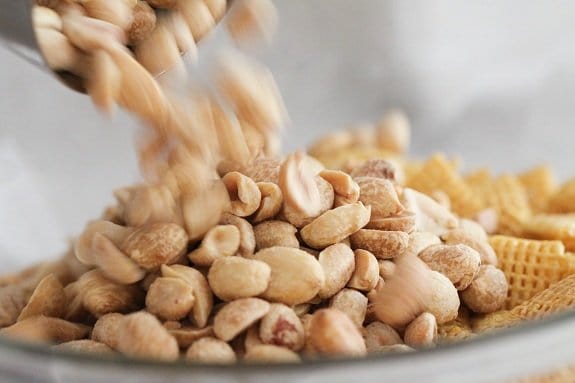 …toss in any ol' peanuts, mix and….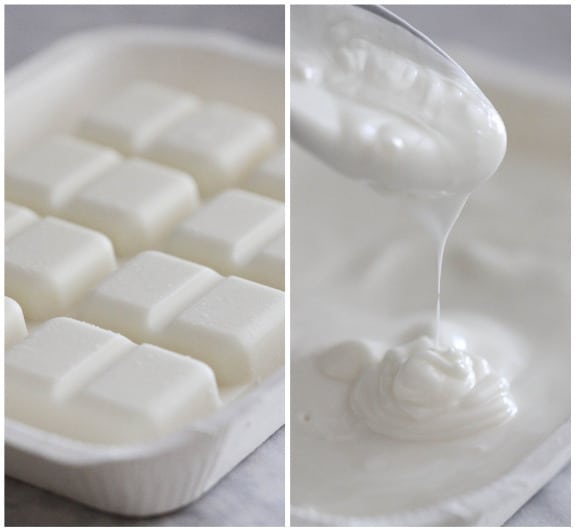 Melt your vanilla candy melt….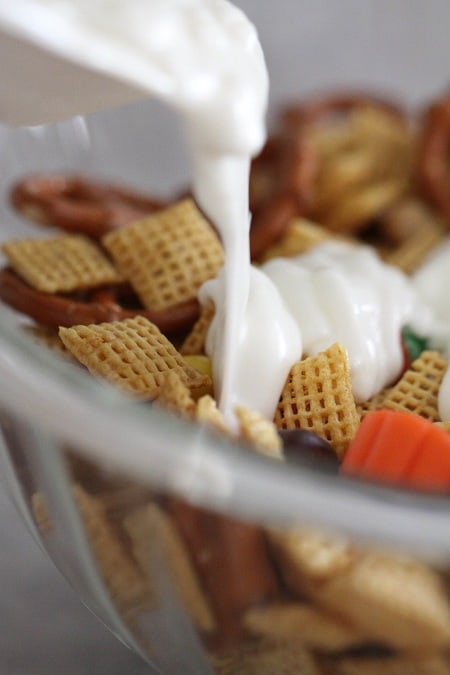 Pour and stir!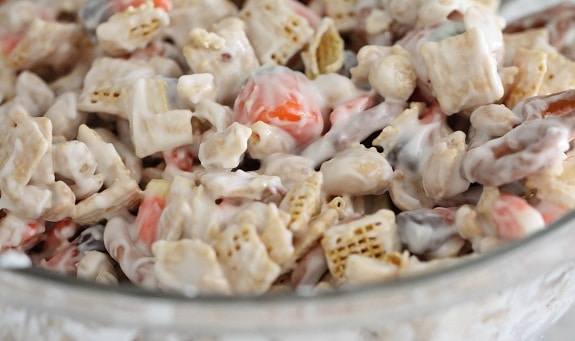 Yes!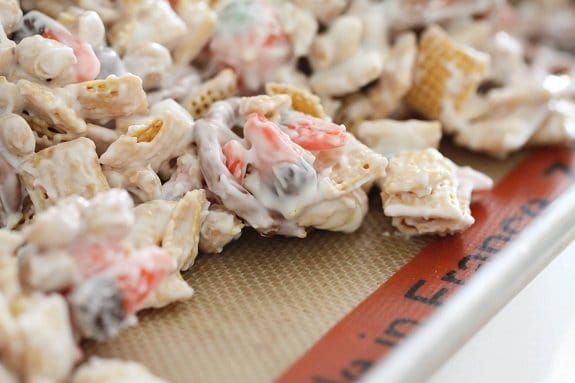 Double Yes!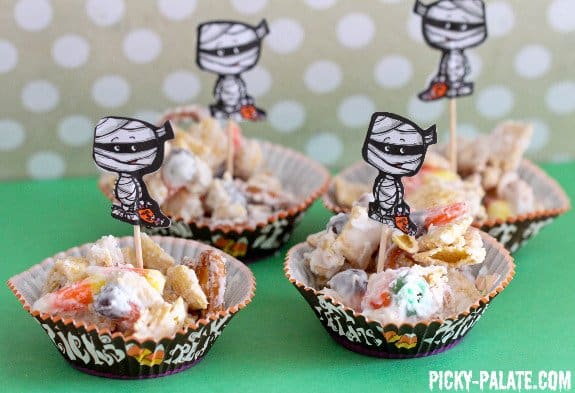 Once cooled, break apart and put into your cutest Halloween cupcake liners….Target throws in the cute picks too 🙂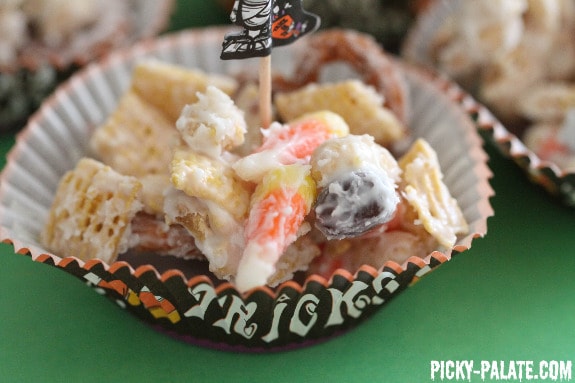 4 Cups Honey Chex Cereal
16 oz package vanilla candy melts
1 Cup Autumn Mix (candy corn, little pumpkins)
1 Cup dry roasted peanuts
2 Cups mini pretzels
1. Place cereal, Autumn mix, peanuts and pretzels into a large bowl. Mix to combine. Melt vanilla candy melts according to package directions then pour into cereal mixture. Gently stir until well coated then pour onto wax paper or a silpat lined baking sheet to dry. Once dried, break up into pieces and put into cute Halloween cupcake liners or into little bags.
About 8 Cups
___________________________
Hey guys, I was also chosen as a BlogHer Compensated LG TextED Ambassador. The focus of the program is to help educate parents about texting and ways to combat negative behaviors like bullying, gossip and inappropriate content being shared. This weeks topic is "Talk the talk….Decoding your teens texting lingo. Every comment left on our posts donates $.50 donation to DoSomething.org. Come see all the bloggers involved and comment to donate 🙂 Thanks! I know I don't have teens yet that text, but boy when I do…..I'll be ready for them! I'm getting good at decoding texting lingo 🙂 How about you?
Have a great day! Come back soon!